Hi guys! So I finally have another Halloween indie for you...CrowsToes Hell Hath No Fury. This one is a STUNNER! I layered 1 coat of Hell Hath No Fury over American Apparel Poppy for my mani. It has a lovely shimmer and some small disco glitters in it in addition the larger red and orange glitters. Also the formula of this polish is much thinner and more workable than previous CrowsToes polishes so that is another huge plus for it.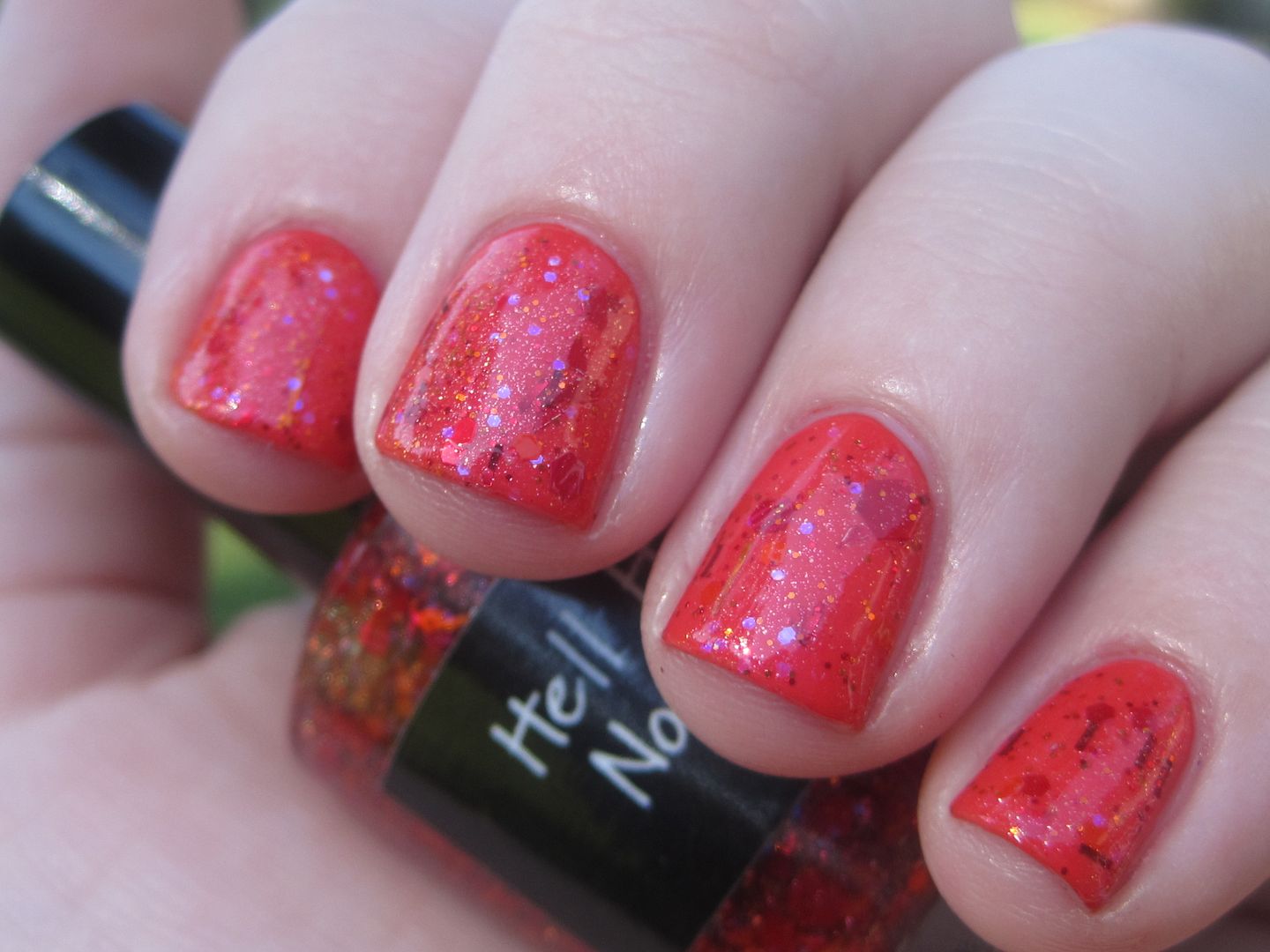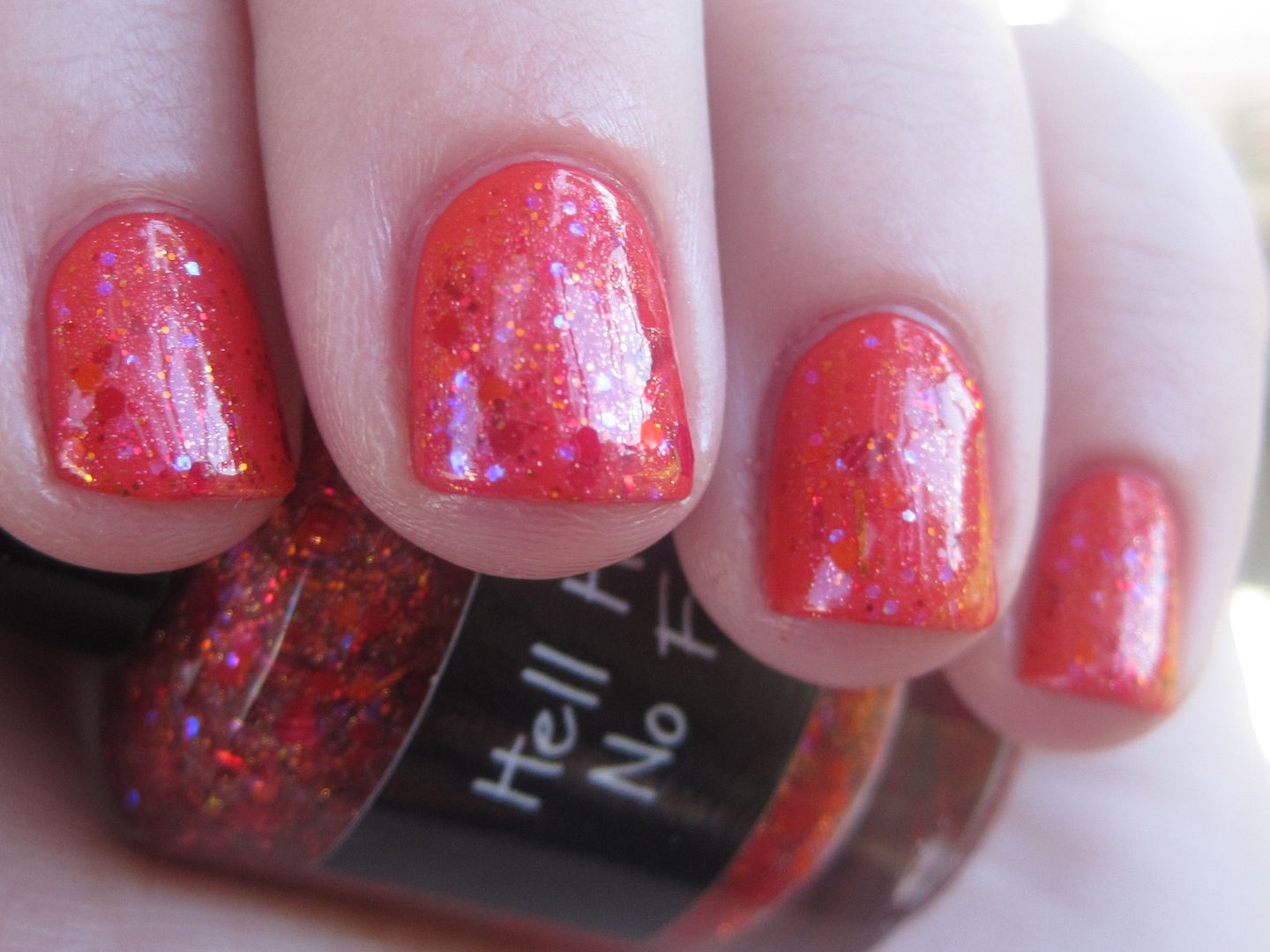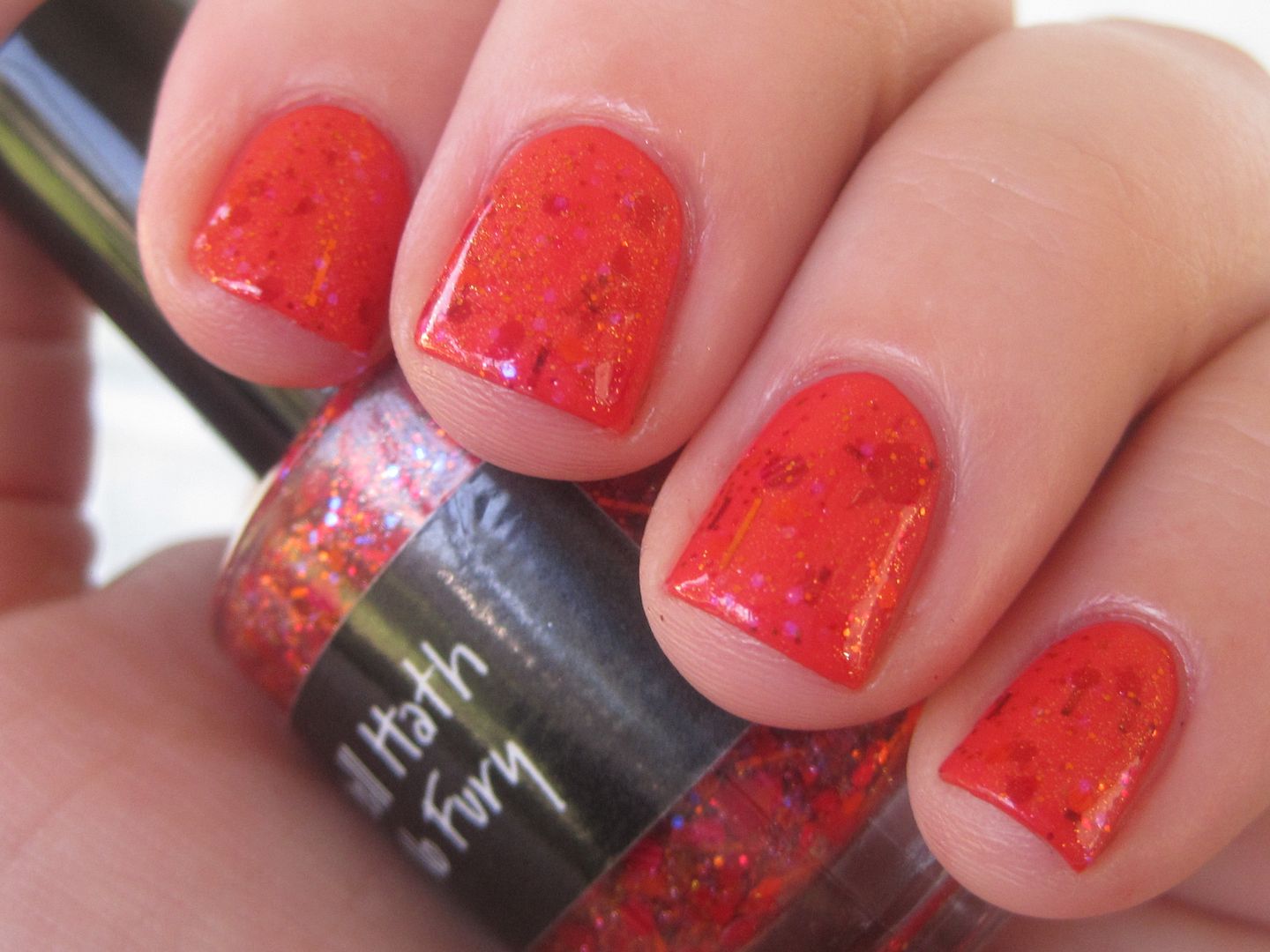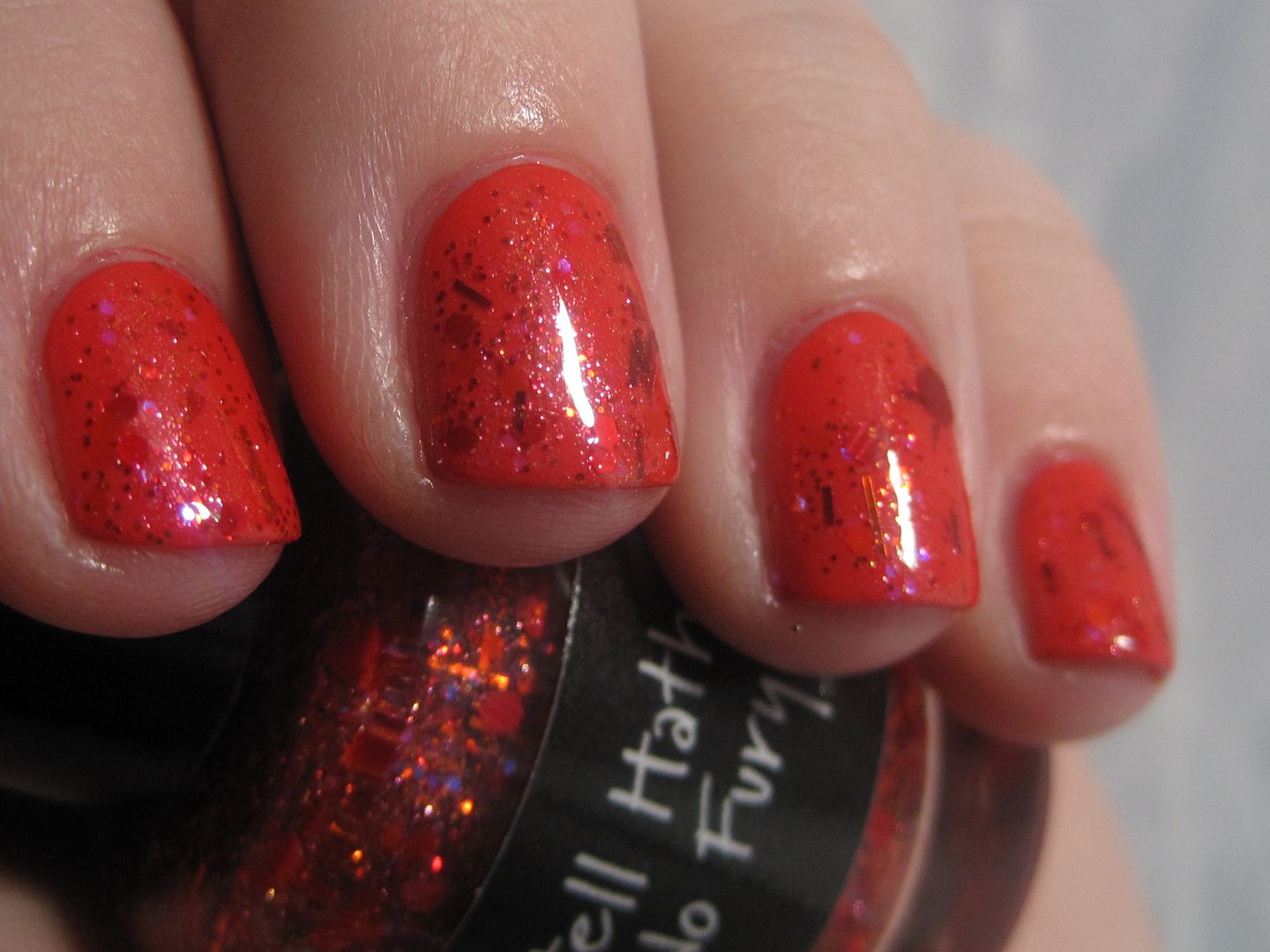 Now I will show you guys my base color: American Apparel Poppy. This color is so pretty and flattering, yet confusing at the same time! In some lights it looks orange and in other lights it looks neon red! Either way, I do adore the color and the formula of this polish.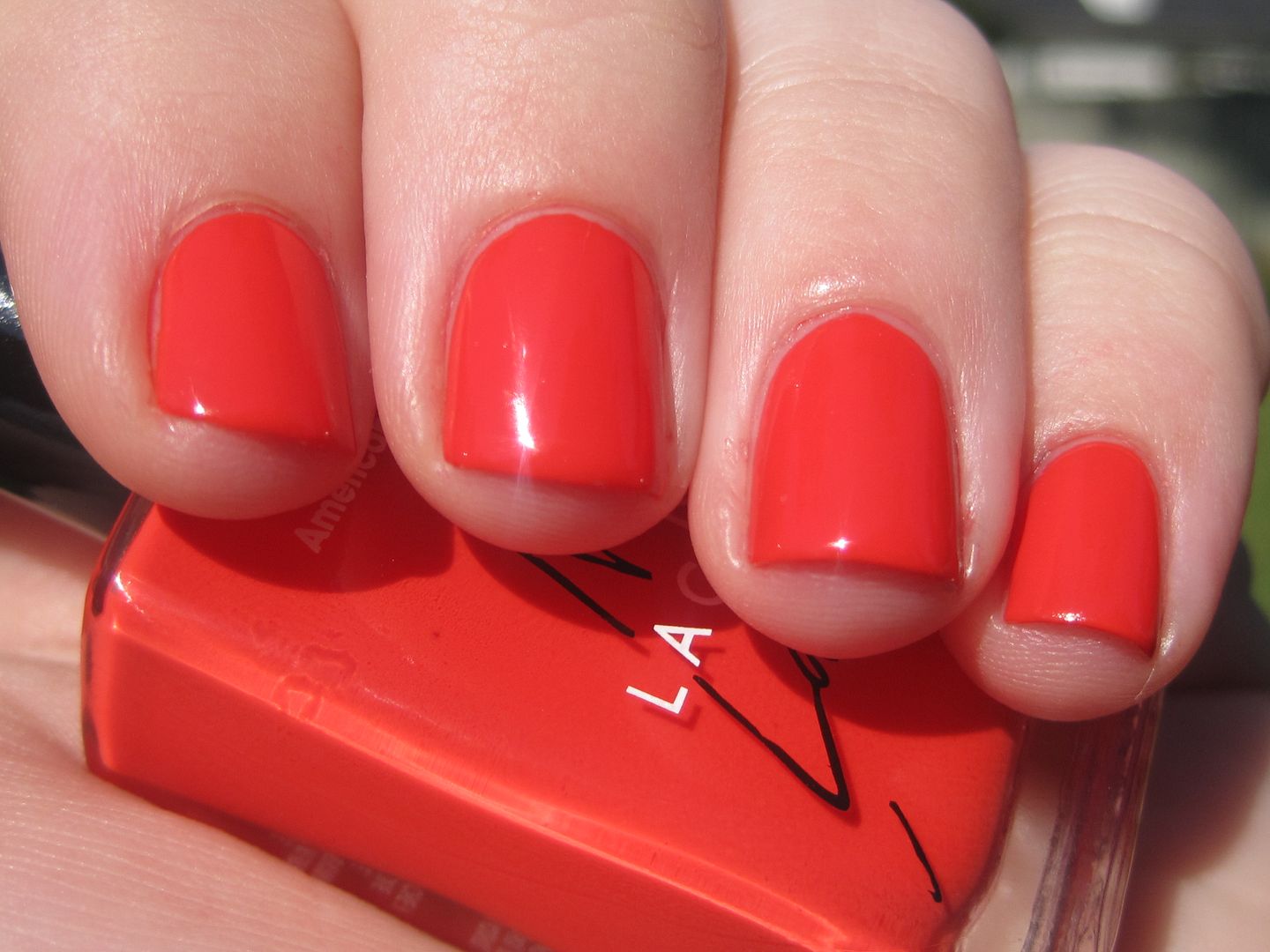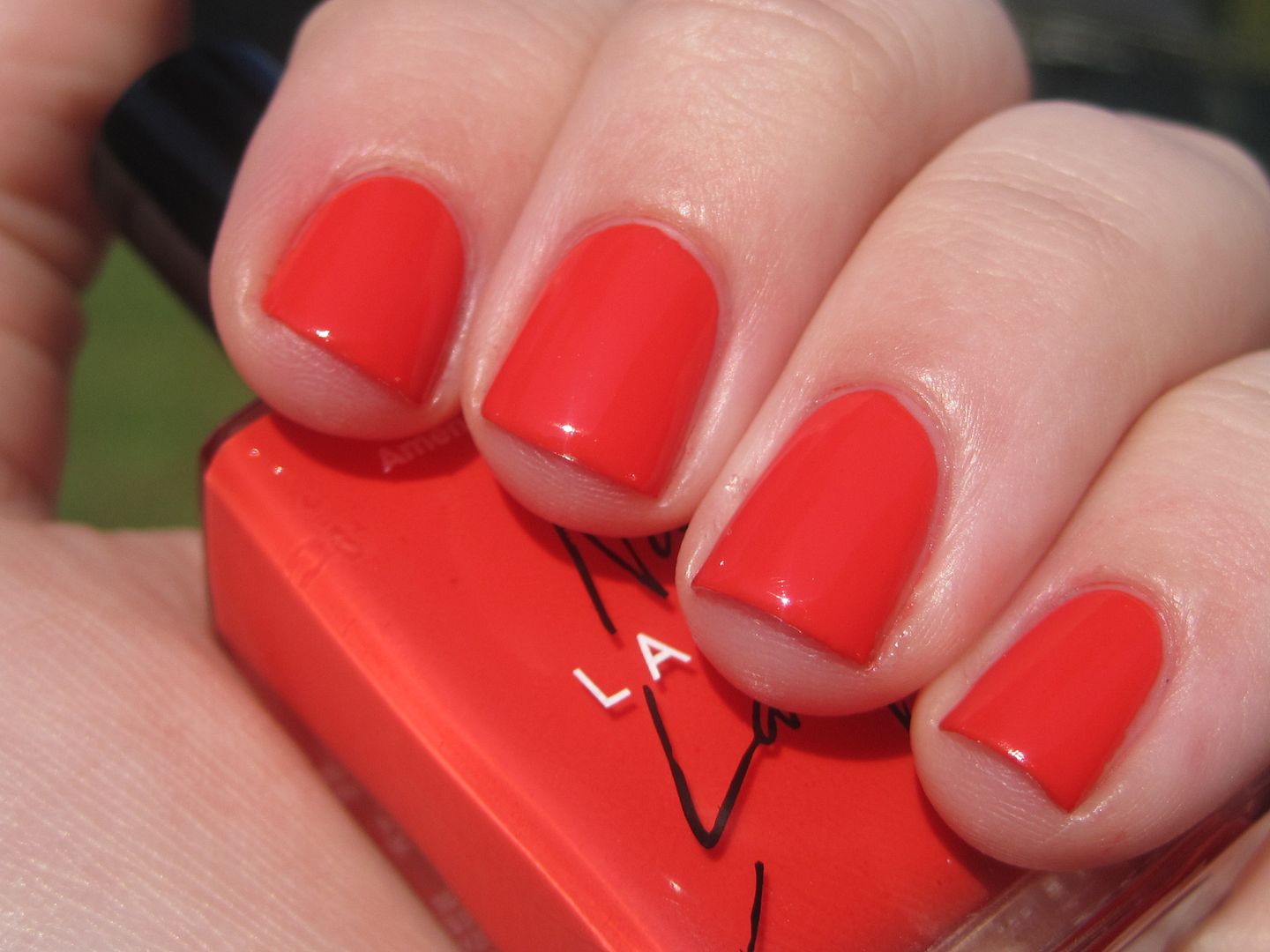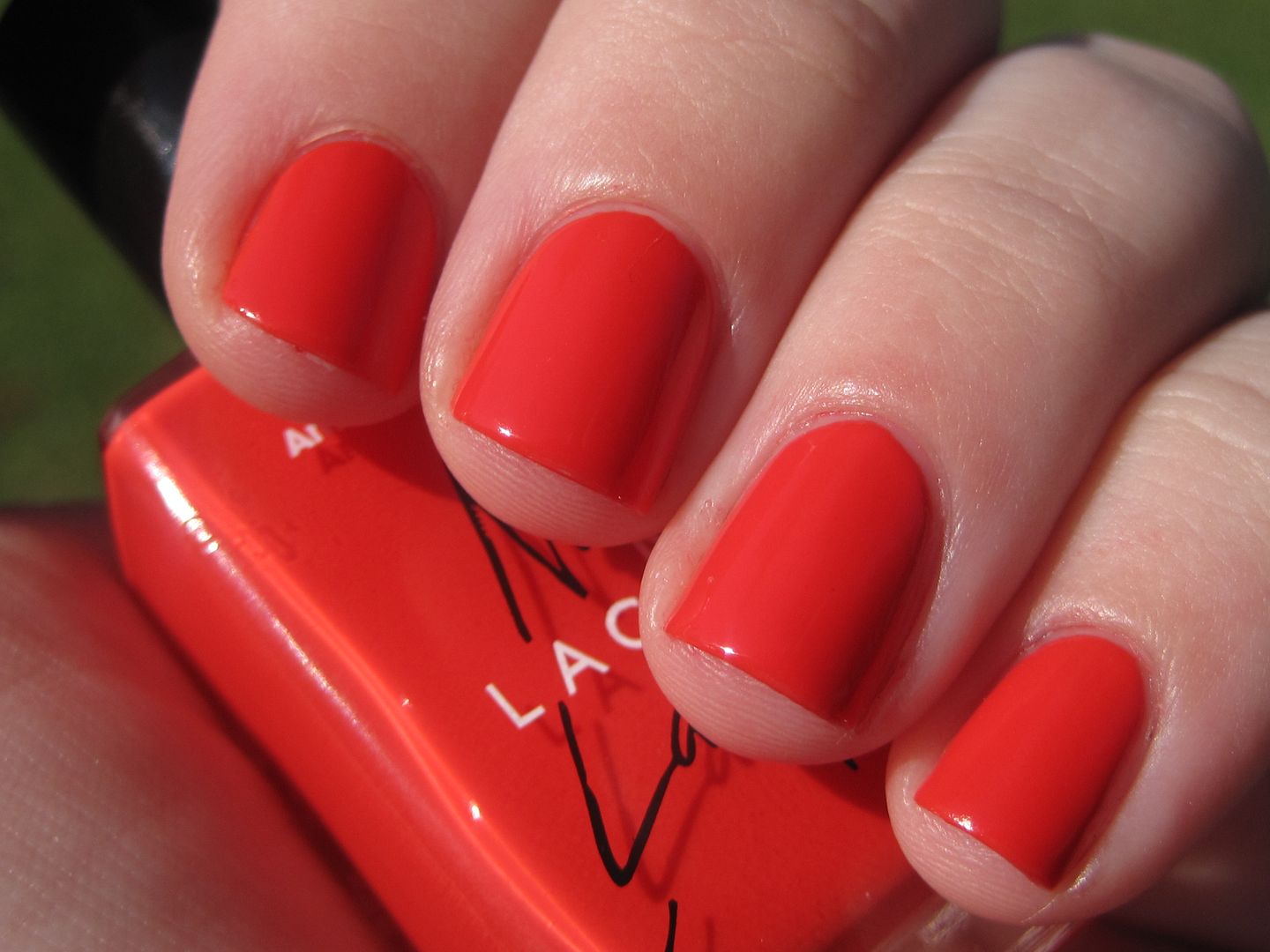 CrowsToes polishes can be bought from
Llarowe
as well as
Overall Beauty
. American Apparel polishes can be purchased from their
website
as well as from their brick and mortar stores if you are lucky enough to have one in your area (I had to buy online). Thanks for looking!