Hi guys! Today I have two lovely polishes to show you from Ninja Polish. These polishes combine the best of both worlds: color shifting pigment and color shifting glitter. They are part of Ninja Polish's Facets collection in which all of the polishes were inspired by gemstones.
First up is Alexandrite. This one has a base with a blue/green shift and the glitters shift from green/teal/pink/purple. The formula on Alexandrite was thick yet smooth, so you get really good coverage with 1 coat. For this mani, I layered one coat over OPI Road House Blues and used randomly placed striping tape for the design. I think it turned out looking really cool.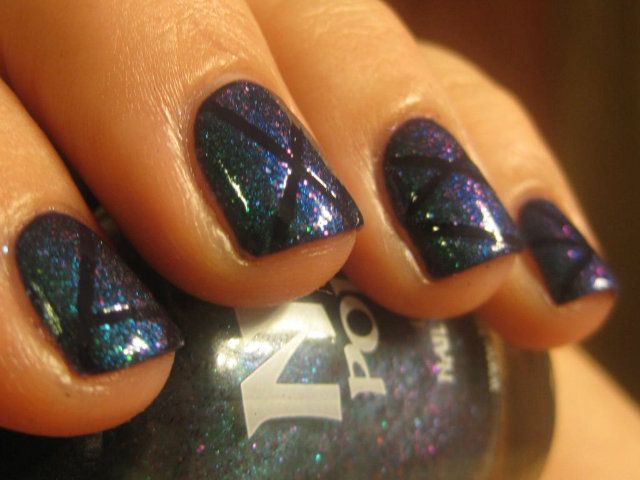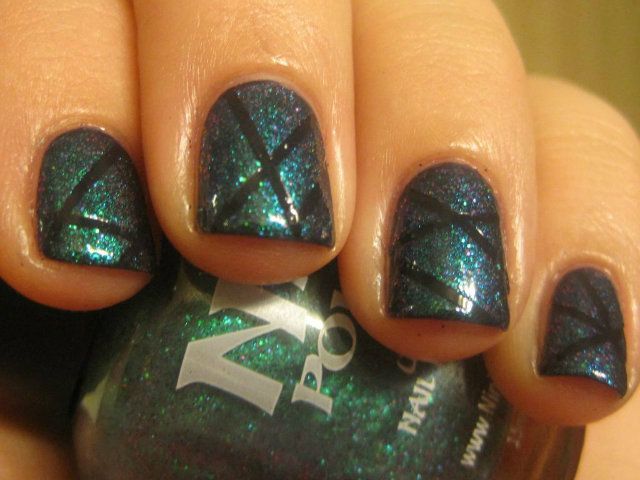 Next is Color Changing Garnet. This polish has red/green/gold color shifting pigment as well as small glitters that shift from red/gold/bronze/pink. I layered 1 coat over Germanicure by OPI. The formula on Color Changing Garnet was very much the same as with Alexandrite.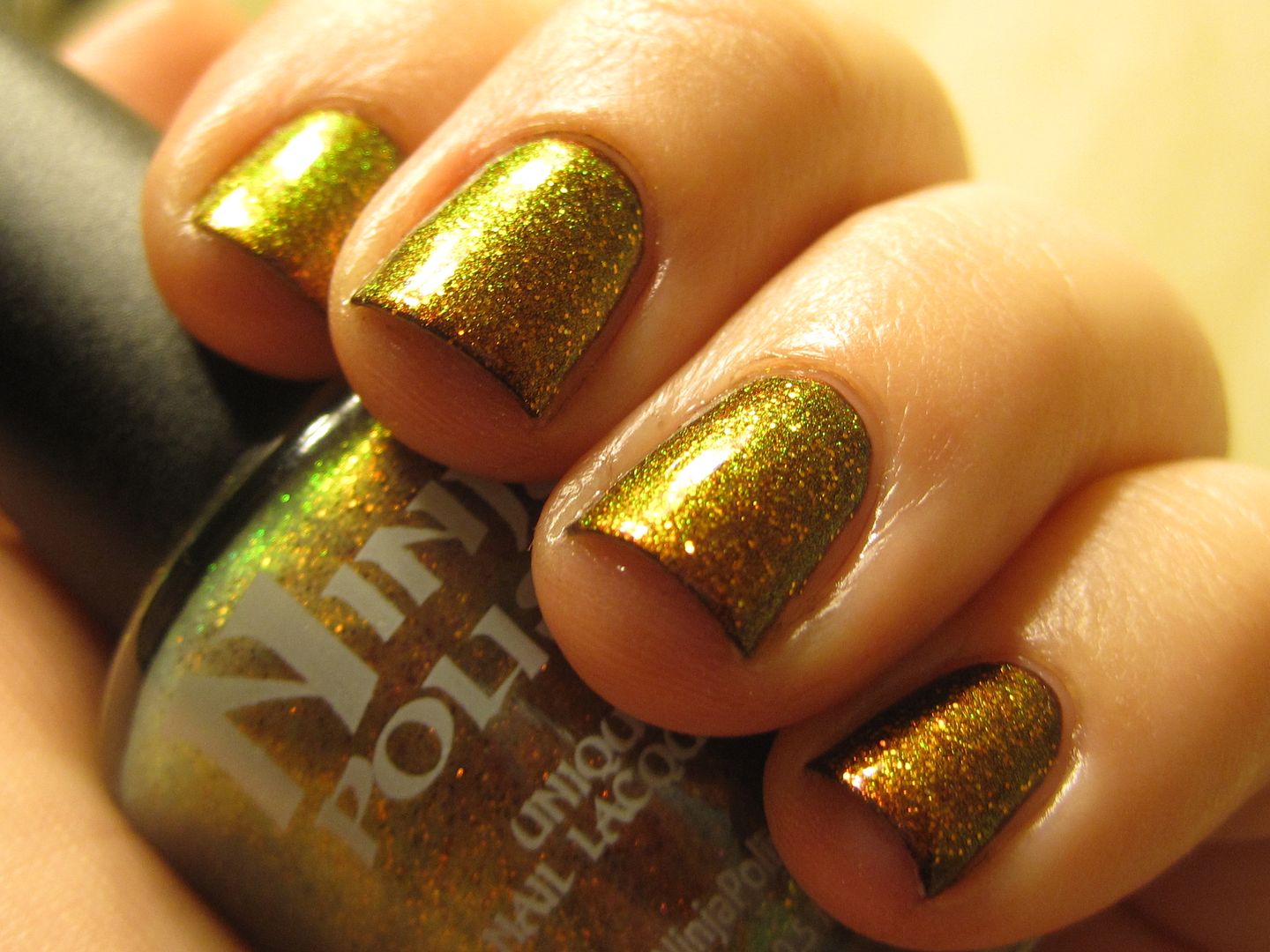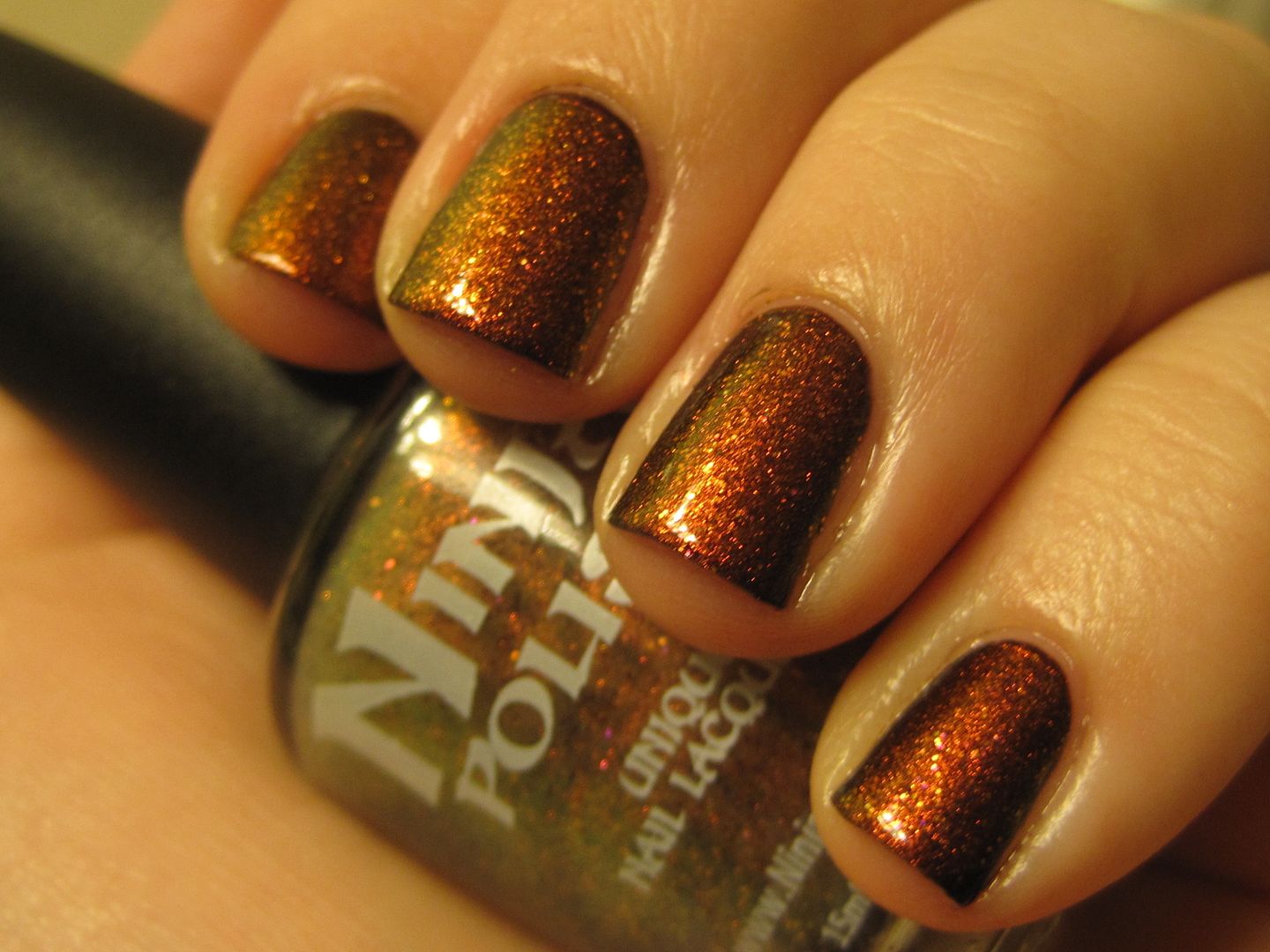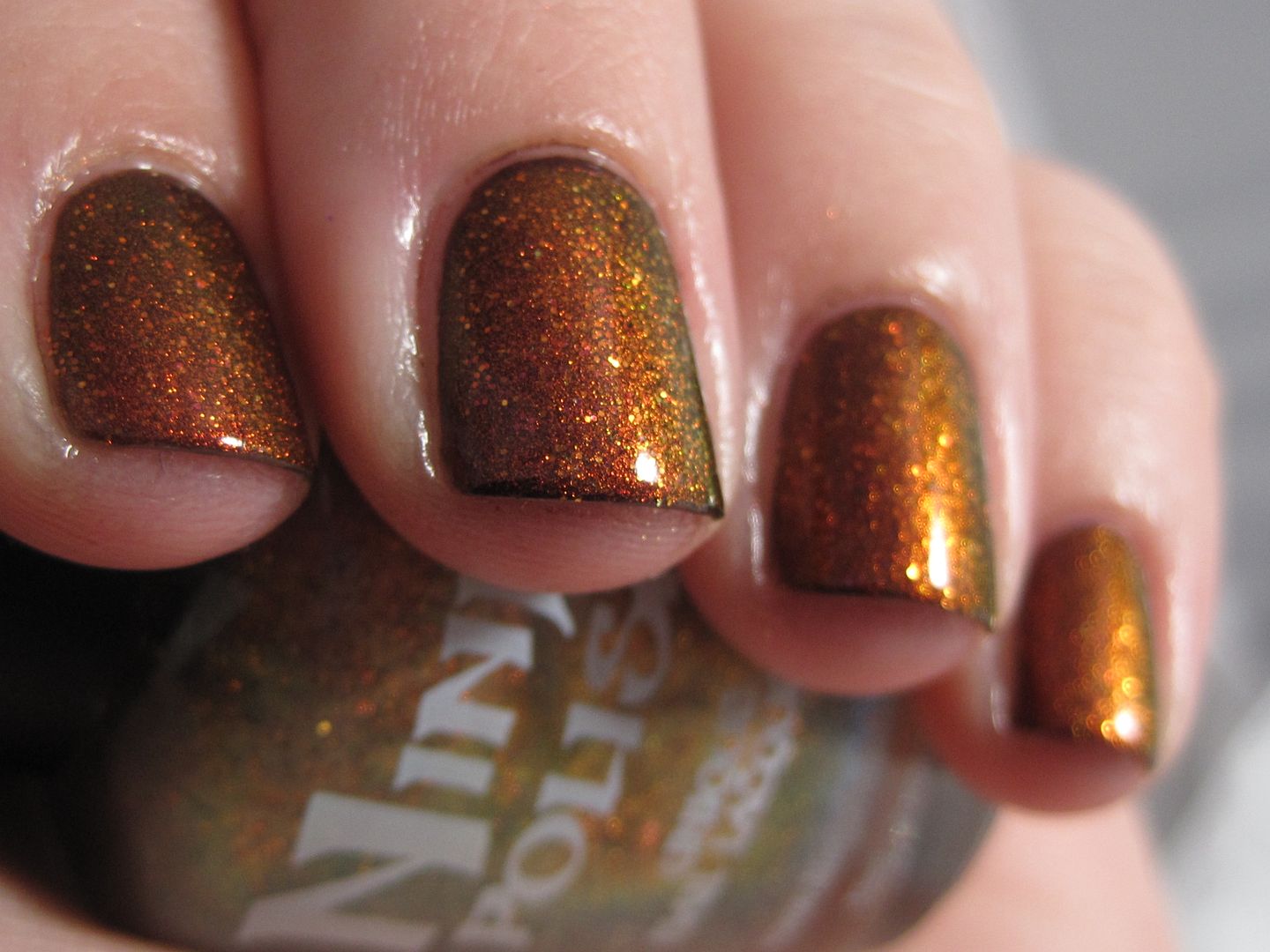 Here is Germanicure by OPI on its own. It is a lovely burgundy shimmer. It starts out sheer on the first coat, but builds nicely to full opacity with the second coat. This polish reminded me a lot of one of my favorites, OPI Royal Rajah Ruby but they aren't exact dupes. I found Royal Rajah Ruby to be more opaque at one coat and it Germanicure has more of a blackened base.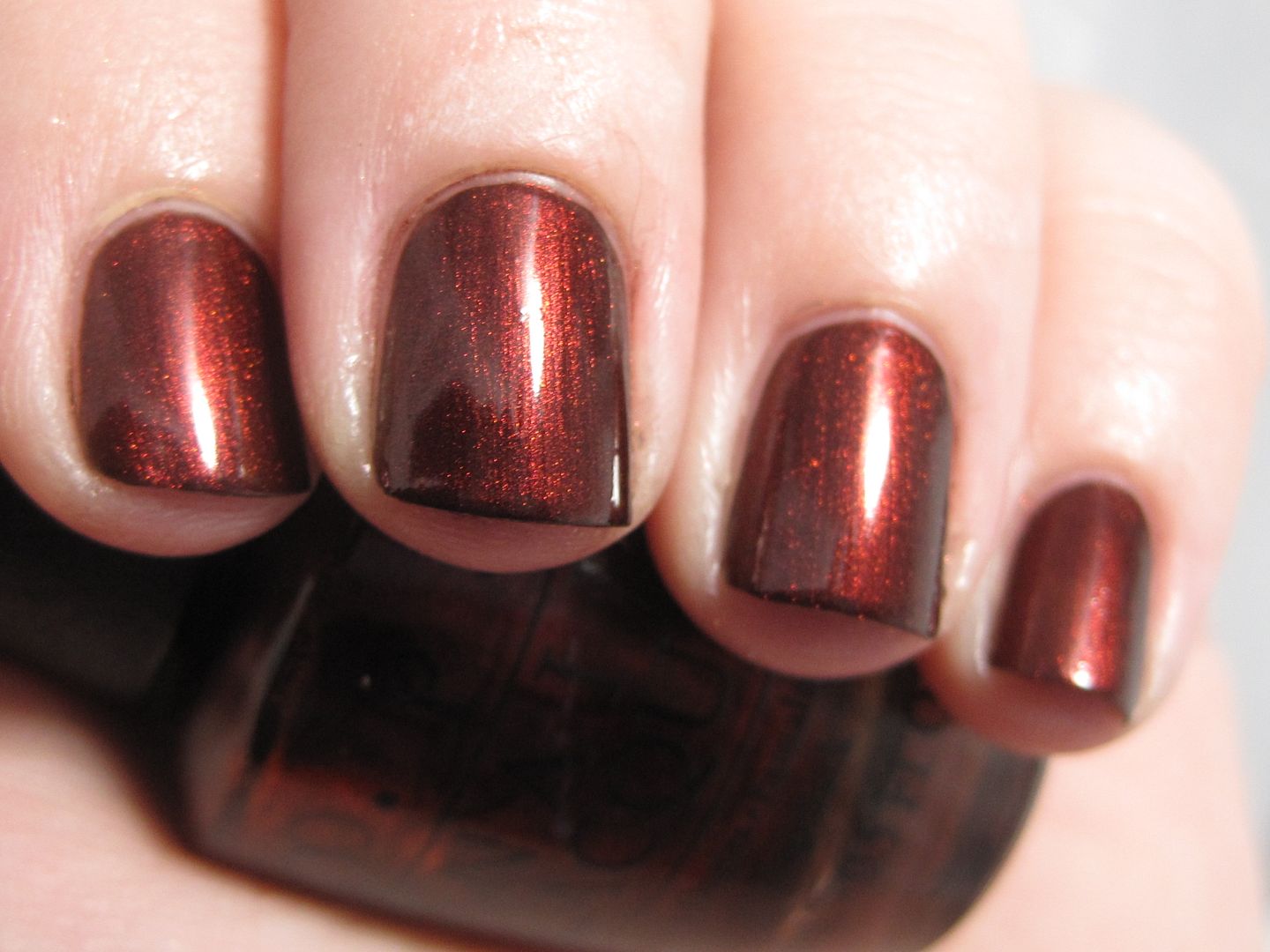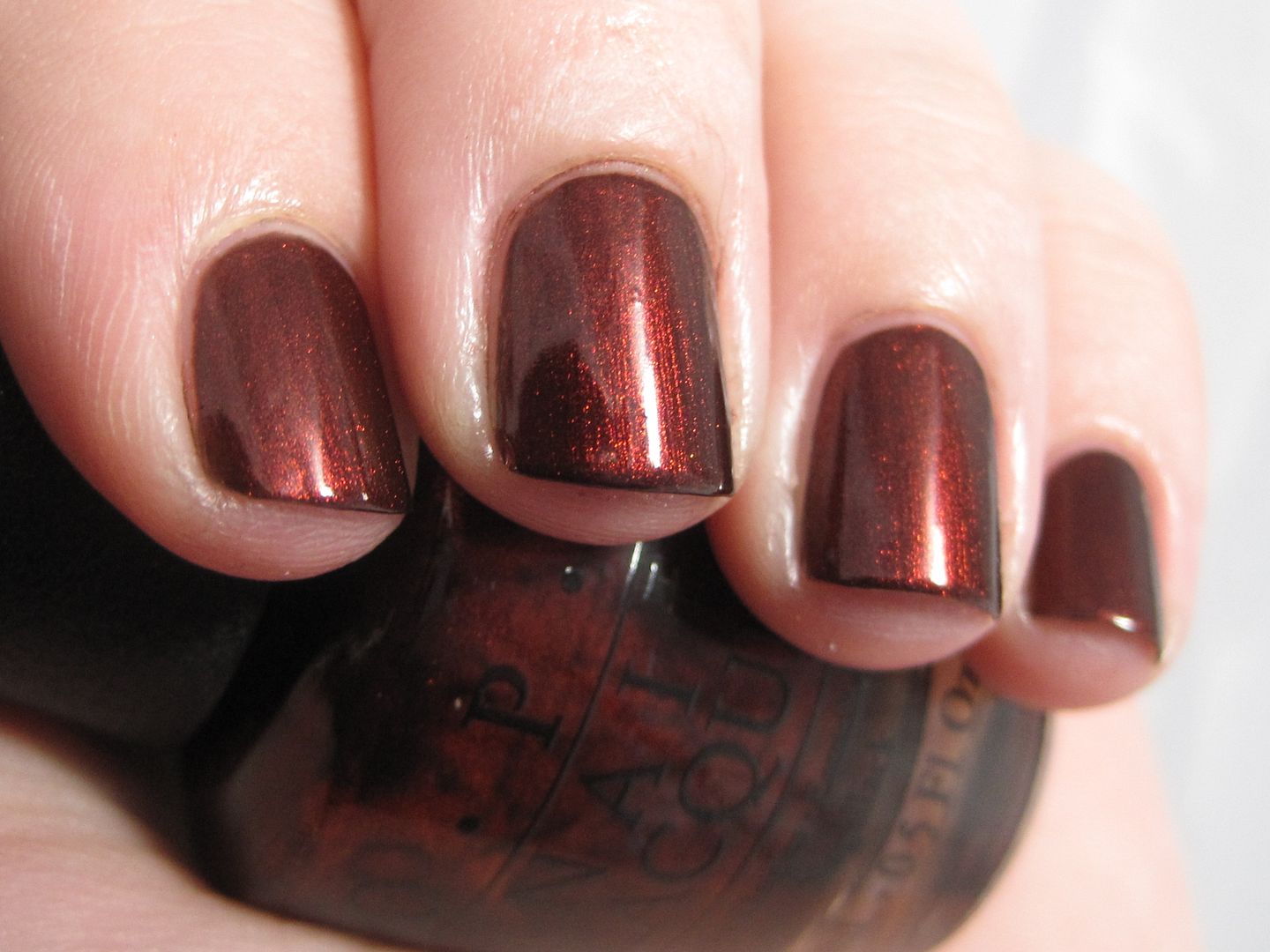 I heard yesterday that Ninja Polish announced that they were going to stop making these polishes since the ingredients in them were discontinued, so you better get them while you can from their
website.
I think that they might already be out of stock of Alexandrite, but they still have Color Changing Garnet and another polish that has green/gold shifting pigments and glitters called Zultanite in stock. Thanks for looking!