Hi everyone! I am FINALLY going to start doing some more Halloween manis. I was so excited to do them and then when the time came I just wasn't feeling it. I am in the spirit now though, so I am going to try to do mostly Halloween themed manis for the rest of October.
Today I have CrowsToes VooDoo. This polish is just Halloween in a bottle to me. It has various shapes and sizes of purple and orange glitter in a clear base, but my favorite touch is the green microglitter. I think that puts the polish over the top for me. I layered 1 coat over piCture pOlish Attitude.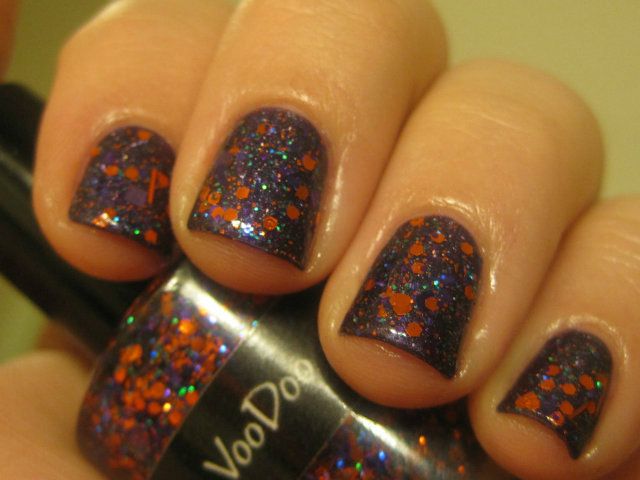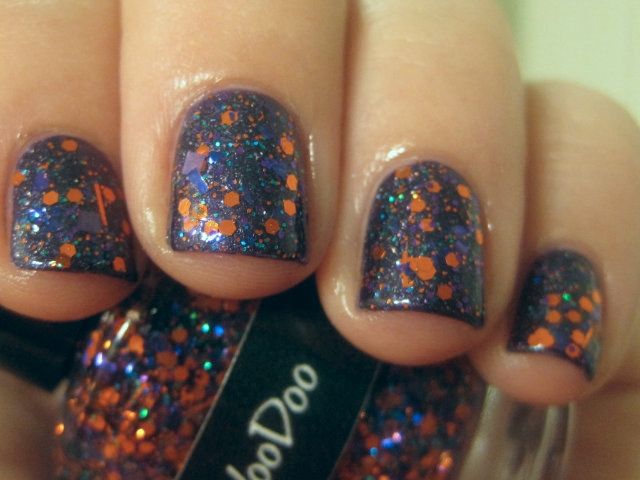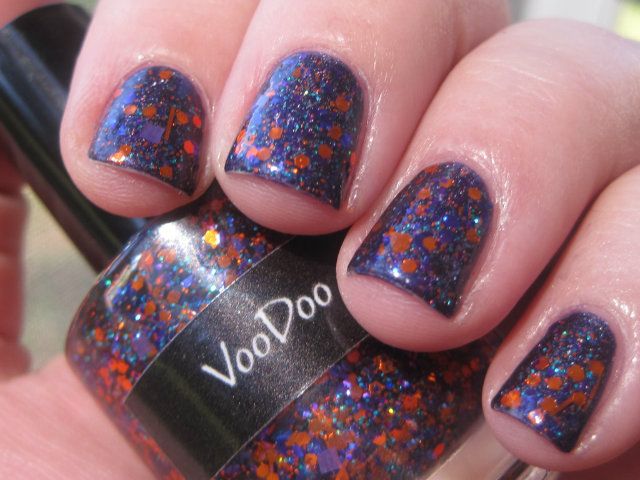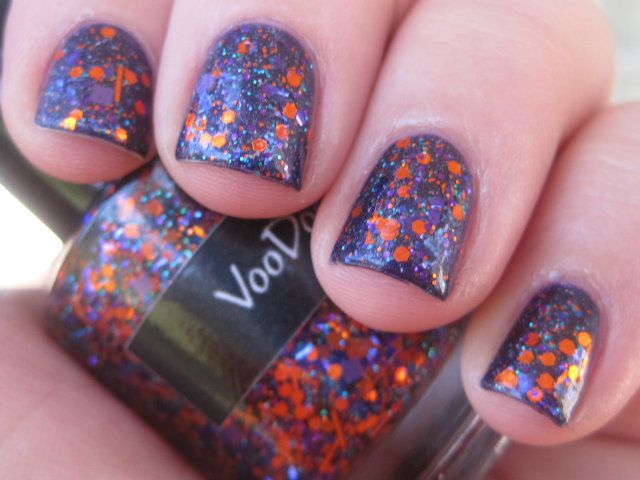 Here is piCture pOlish Attitude alone. It was released as part of the Collaboration Collection and Attitude was inspired by Kim at
Overall Beauty
. It is a scattered holographic polish is a purple jelly base. It does have a slight sheen/shimmer to it so it isn't a straight jelly polish. This was actually a detractor for me because I was hoping it would be a purple version of Kryptonite, but it has a slightly different finish. It is still very pretty, don't get me wrong, it just wasn't exactly what I was hoping it would be. This is 2 easy coats.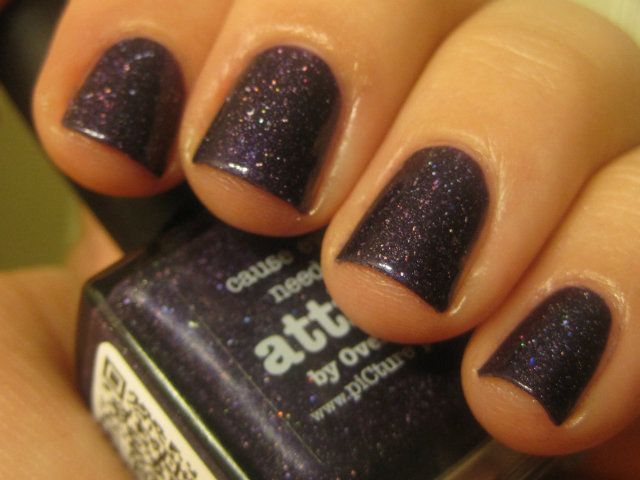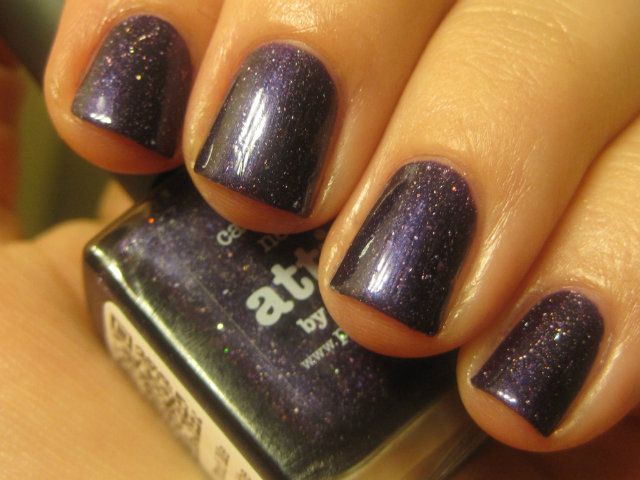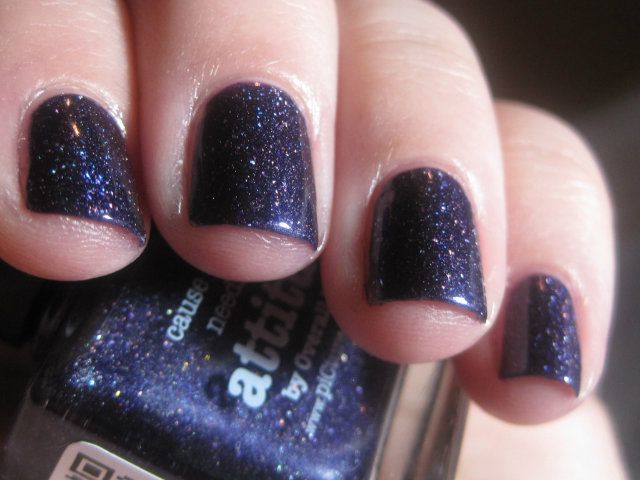 You can pick up CrowsToes polishes at
Llarowe
(as well as check out her new website that launched today). Attitude is available exclusively at
Overall Beauty
and
piCture pOlish's
website.
I hope to have lots more Halloween manis for you guys soon! Thanks for looking!