Today I have CrowsToes Purple People Eater for you. This is another polish from the Halloween collection. This is a gorgeous mix of smaller purple and blue glitters with a splash of green. Now I wore this once with Sally Hansen Purple Pizzazz as the base, but it would not photgraph AT ALL! It looked really pretty in person, but totally washed out in photographs. For this mani I swatched it over light blurple cream, Hot Looks BMX Bandit. Purple People Eater had a great formula and when on very smoothly. This is 1 coat over BMX Bandit.
Here are some pictures of the mani that I did with Purple People Eater over Sally Hansen Purple Pizzazz. As you can see...it totally gets washed out in pictures but I thought it looked great in person (Purple Pizzazz is always a beast to photograph).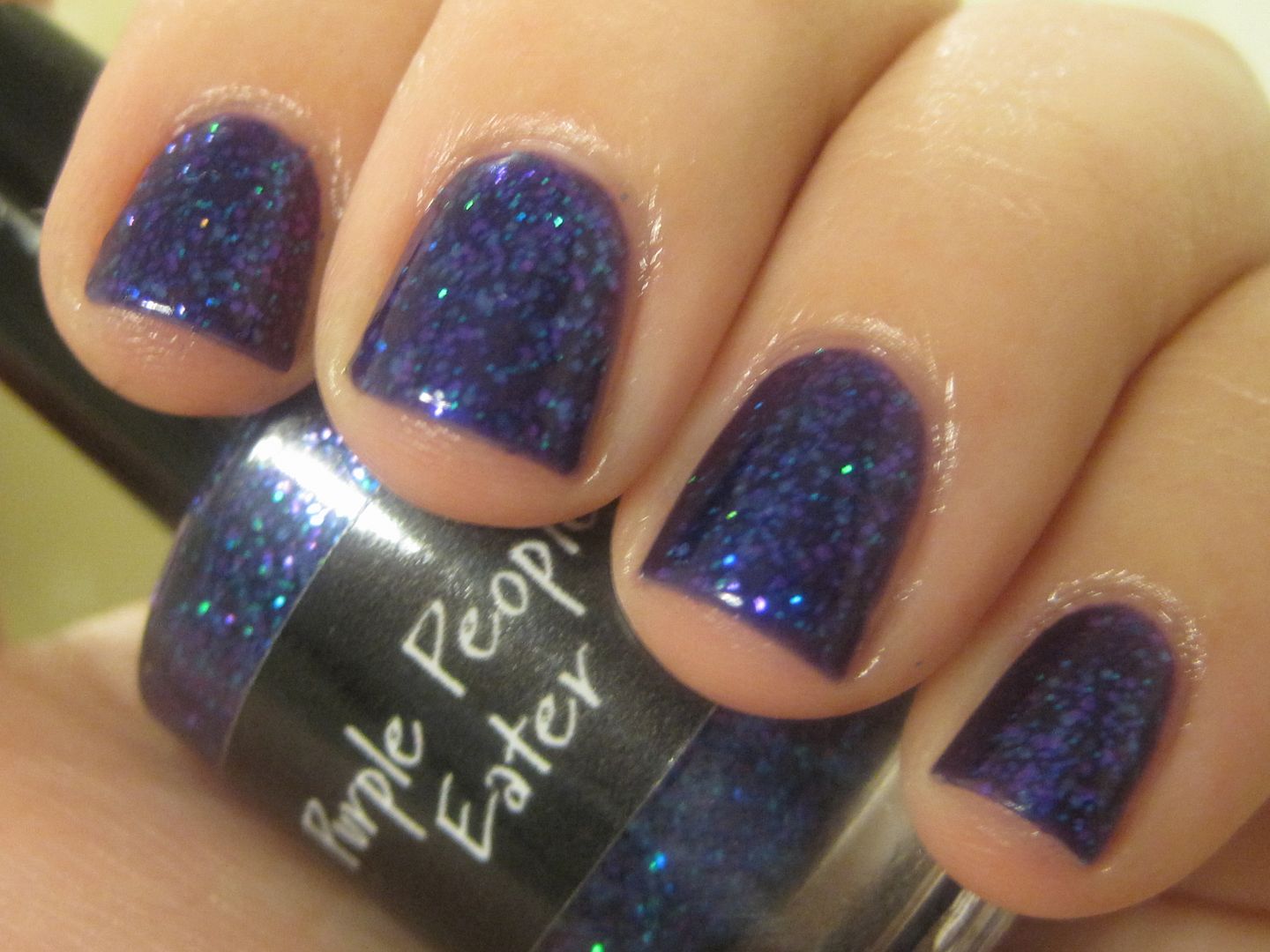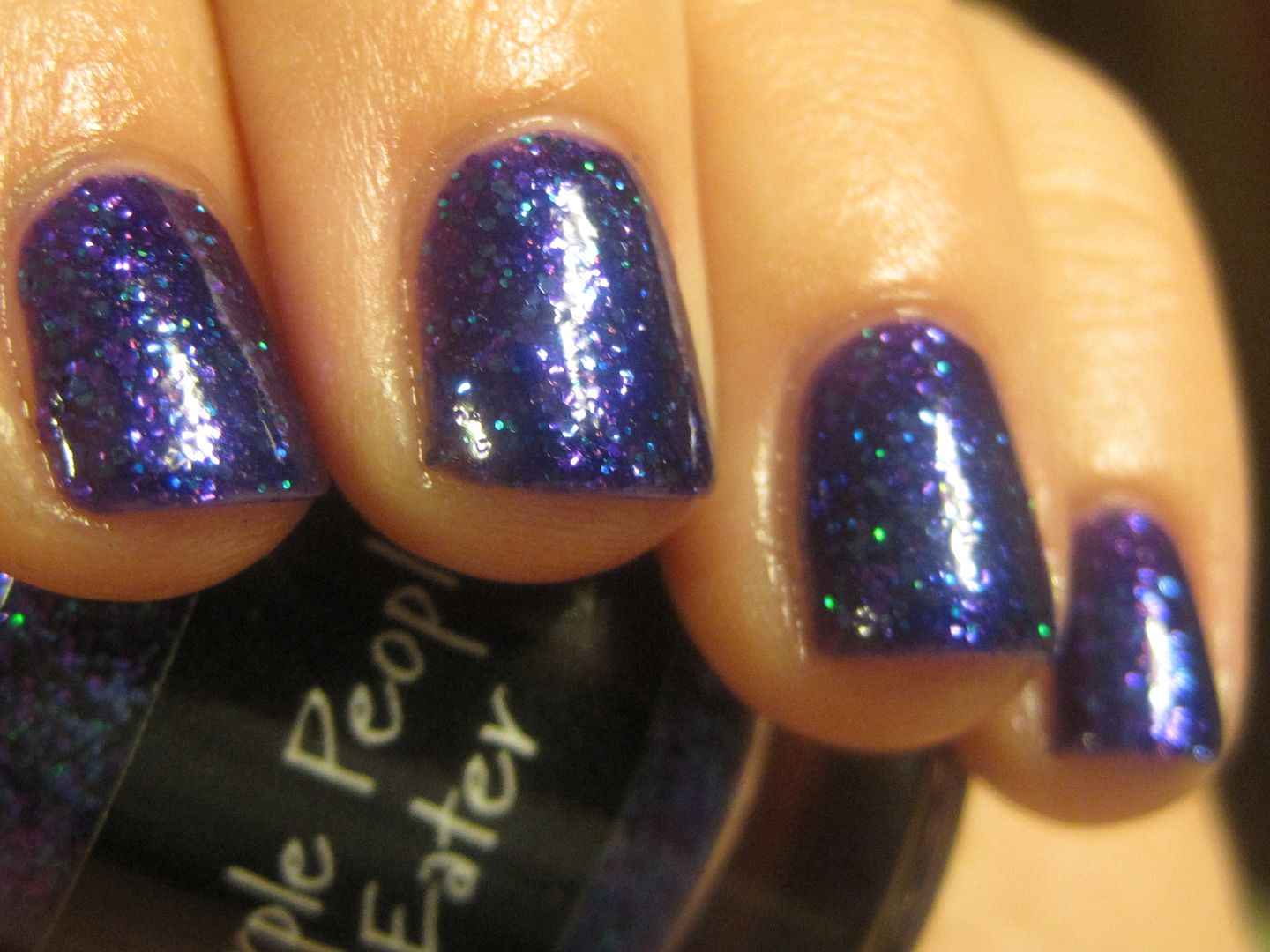 I'm really loving these smaller glitters lately. I actually have some more coming up for you guys from Shimmer Polish. Chunky glitters are great, but these smaller glitters are a nice change. CrowsToes polishes are available from
Llarowe
as well as from
Overall Beauty
. Thanks for looking everyone!