I have been on a quest for some nice cremes to add to my collection. I have a lot of cremes, but I have found with my recent nail art ventures that I really needed to expand my creme color palette. One creme that I desperately needed was a navy blue creme. I am constantly using OPI Road House Blues for dark blue creme manis, but it is really more of a blurple. It was suggested to me to invest in some American Apparel cremes because they have a nice color range and formulas, and there was the perfect navy blue creme I was looking for: American Apparel Passport Blue.
I used 2 coats of Passport Blue for the base of this mani (although I could have stopped at one coat, it was more out of habit that I did two). The formula was indeed lovely, so I am definantly going to be picking up some more of these polishes. I used Sally Hansen Insta Dri Brisk Blue for the stamping (using Bundle Monster plate 213) and Zoya Heidi for the dots.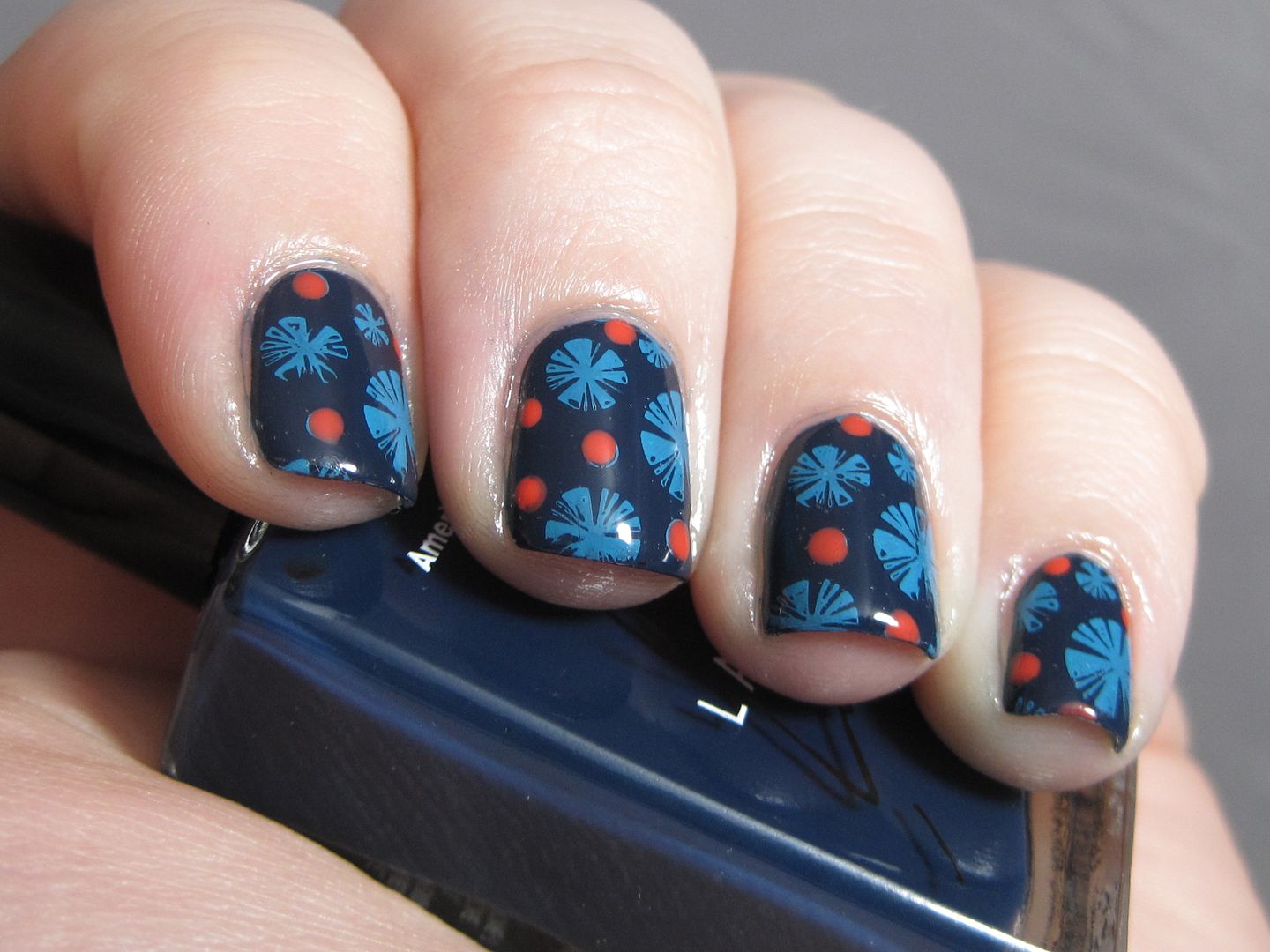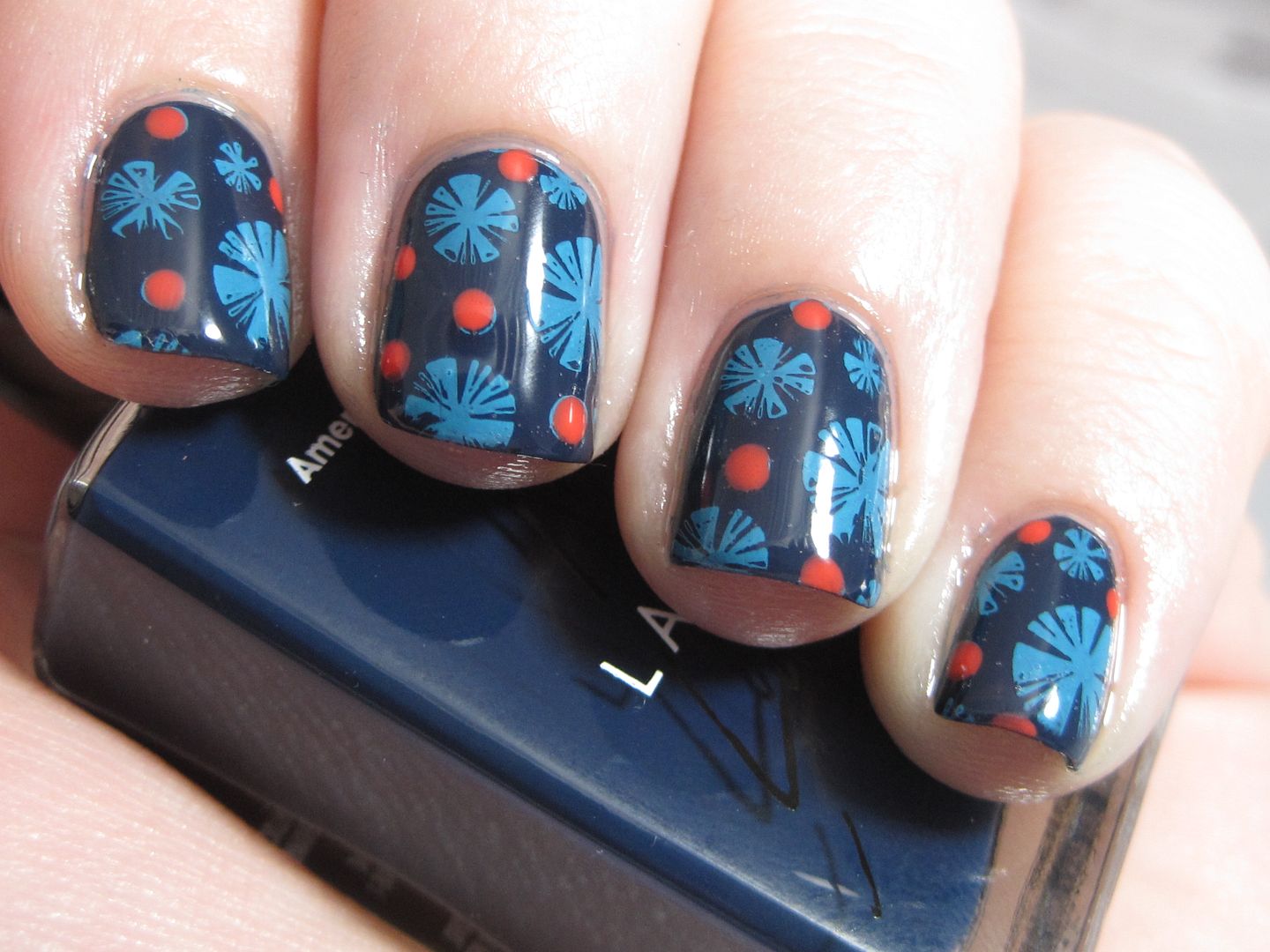 So what are your favorite creme polishes in your stash? Especially yellows, oranges, and greens. I really need more of those for my nail art adventures. Thanks for looking!