Today I have a holo mani for you from the newer additions to the Layla holo collection. I love all of the Layla holos I own and this one is no exception.
Emerald Divine is a medium green holographic polish and works best when layered over Aqua Base (I use Jessica Retro Revival). I have had absolutely no issue applying these when used over Aqua Base. They go on like butter for me. Just make sure to let you Aqua Base dry for about 10-15 minutes before applying the Layla. I also used my regular basecoats (Qtica Natural Nail Growth Stimulator + Pro Fx Fiberized Ridge Filler) before I applied the Aqua Base this time and I wore this mani for an entire day of work being very rough on my nails and I had no chips or tip wear before I removed it.
This is 2 coats over Aqua Base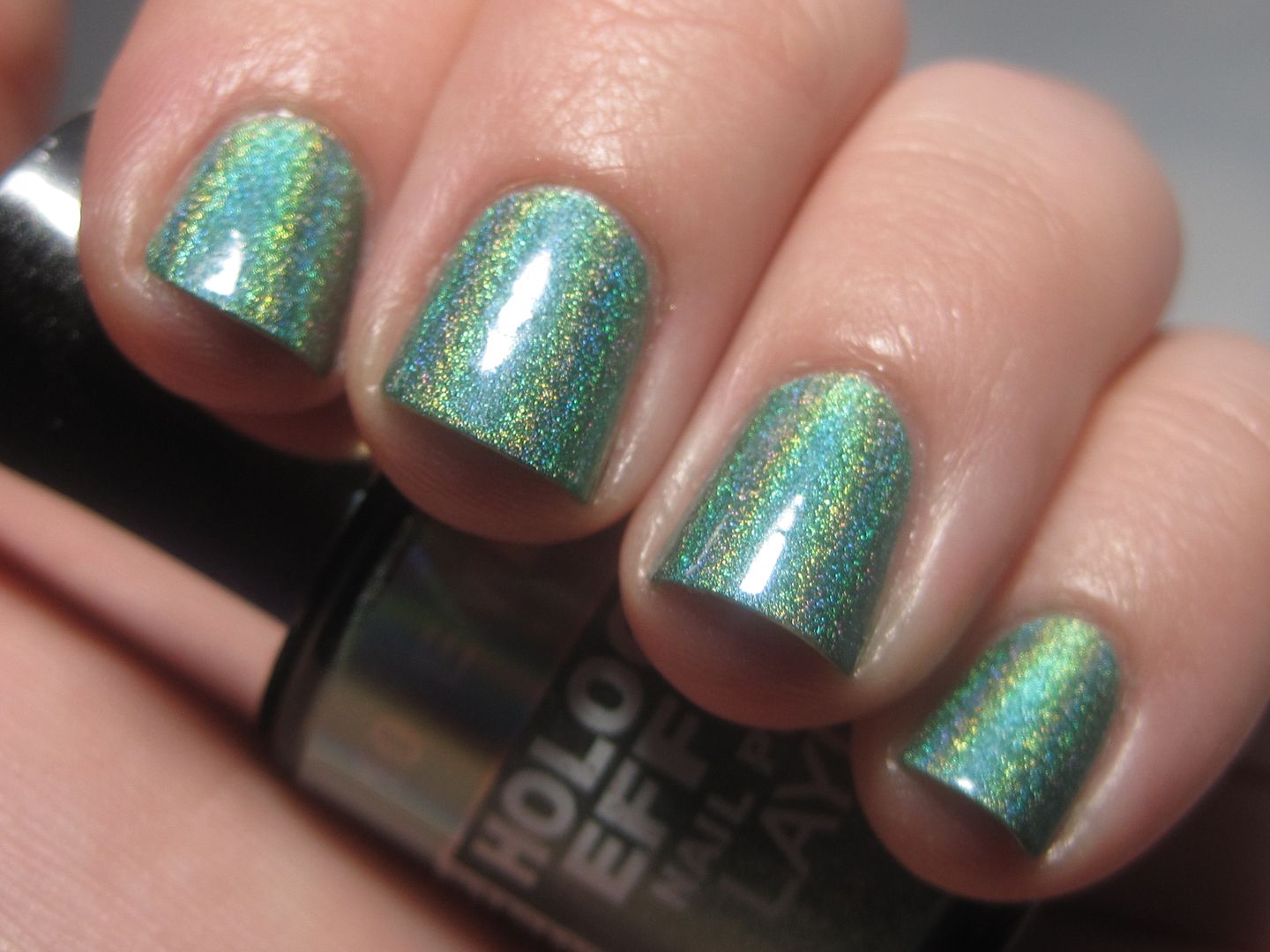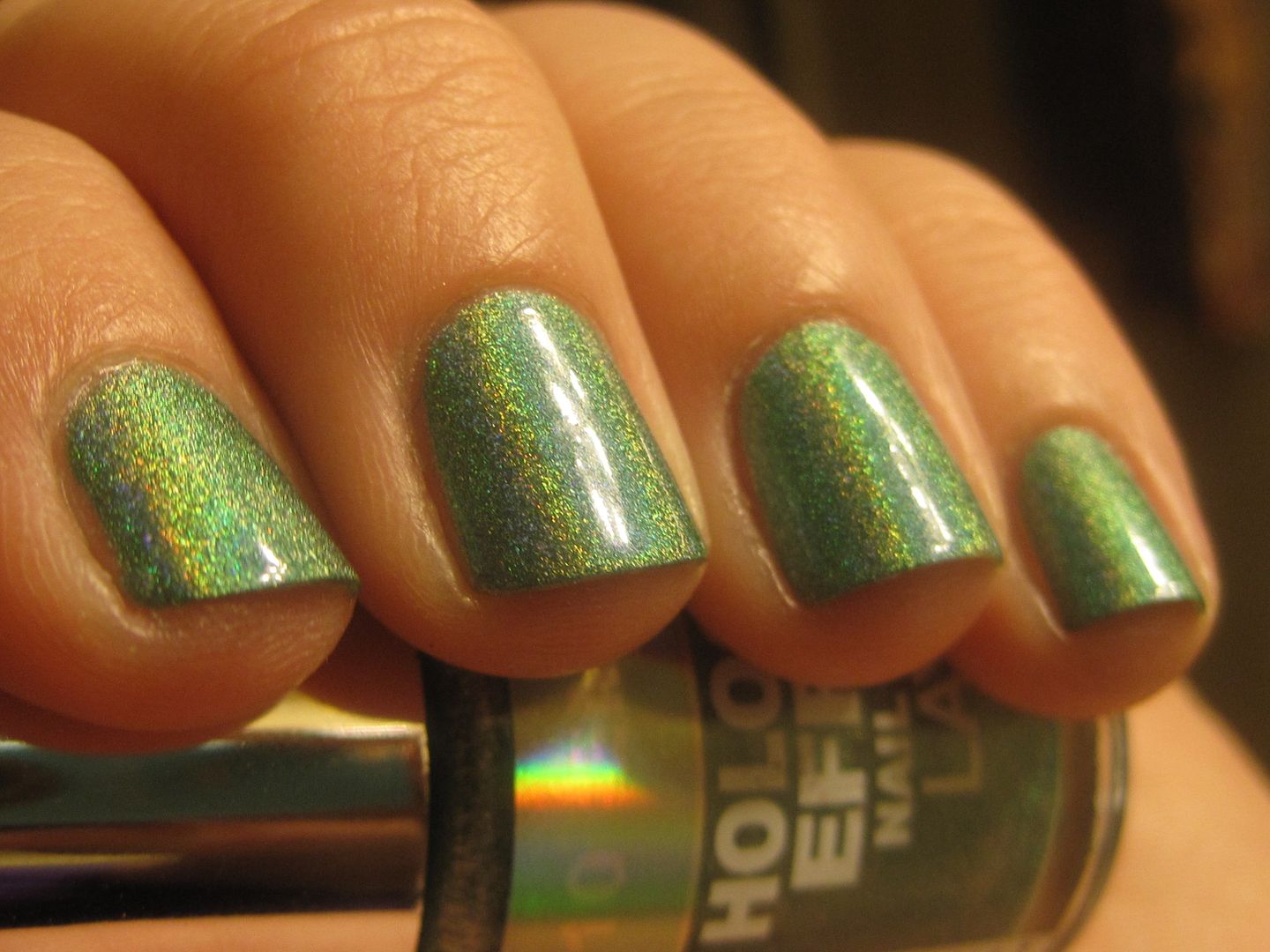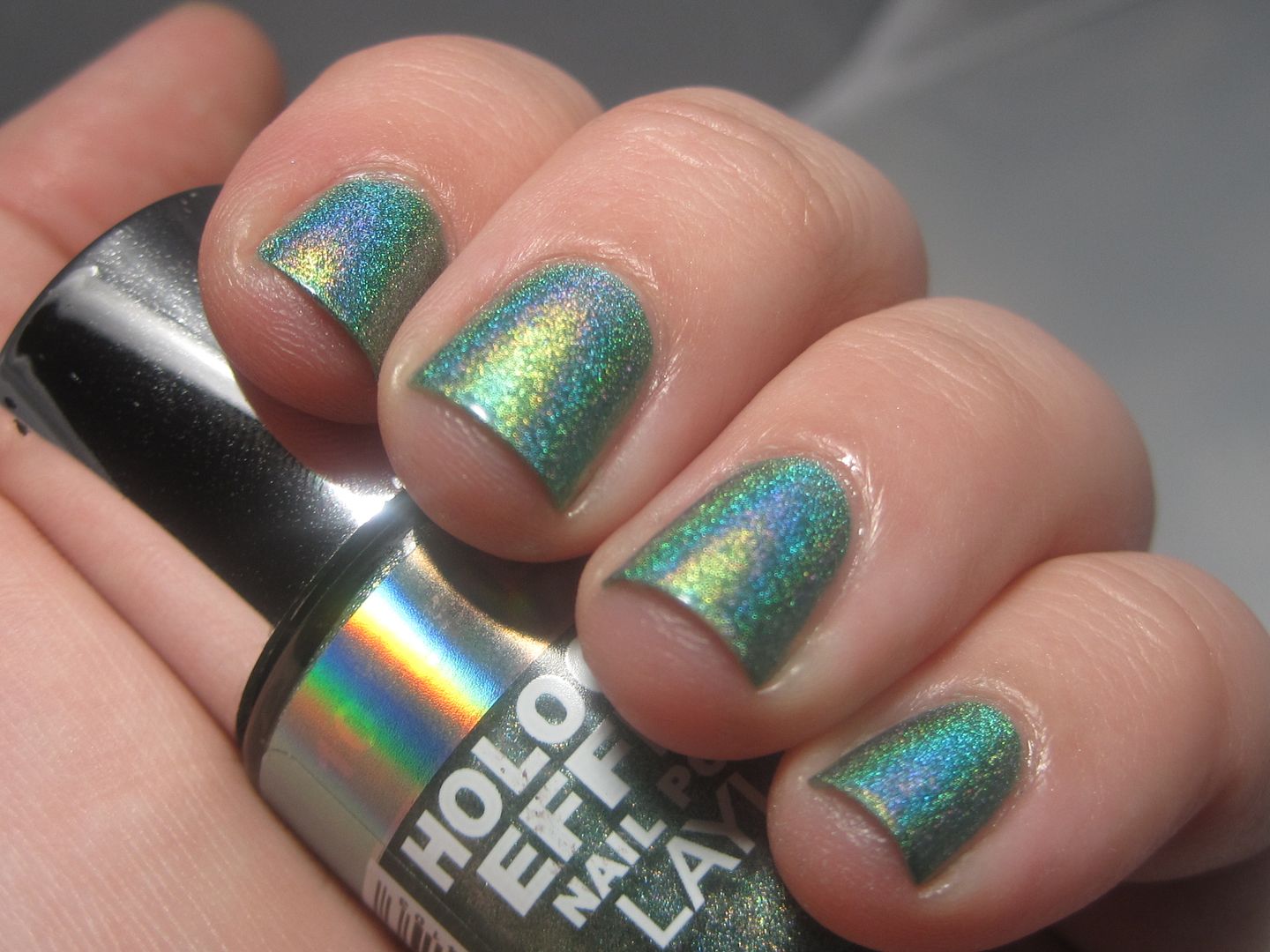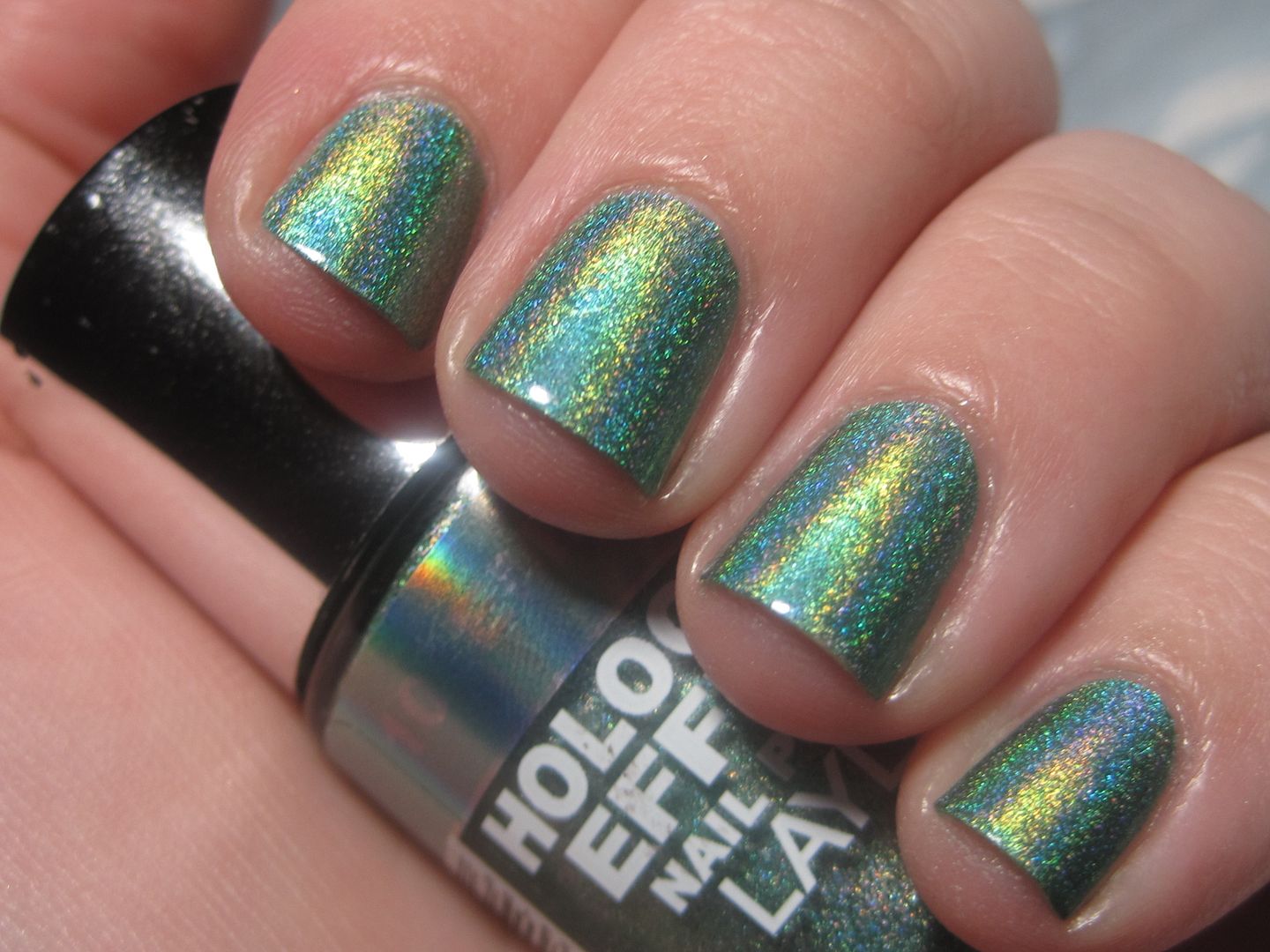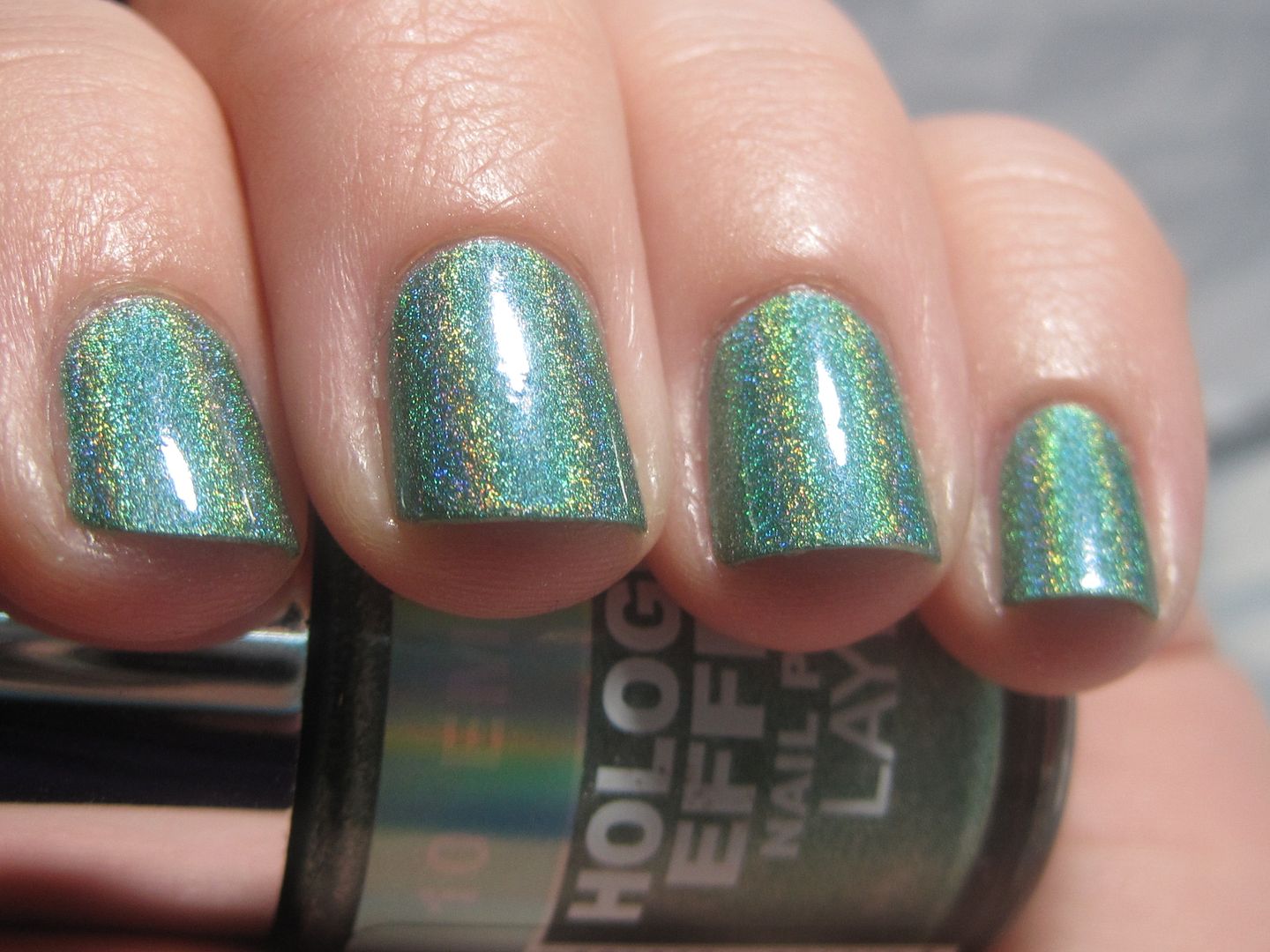 I ordered by Laylas from
Ninja Polish
but hopefully they will have the new Layla holos stocked at Ulta soon. Thanks for looking!