Hi guys! Today I have two manis I did with Pahlish polishes. I absolutely adore Shannon's polishes and these I purchased from her recently after I had them sitting in my Etsy shopping cart for ages.
First up is Chemical Swirl. This is a light purple jelly polish with multicolored glitter. This is the most recent formulation of Chemical Swirl. I mentioned that because I know that she released it originally soon after her shop first opened on a limited basis but then discontinued it for awhile before bringing it back with a new formula. I chose to layer 1 coat over OPI Planks a Lot for this mani, but you could use several coats on its own if you wanted to.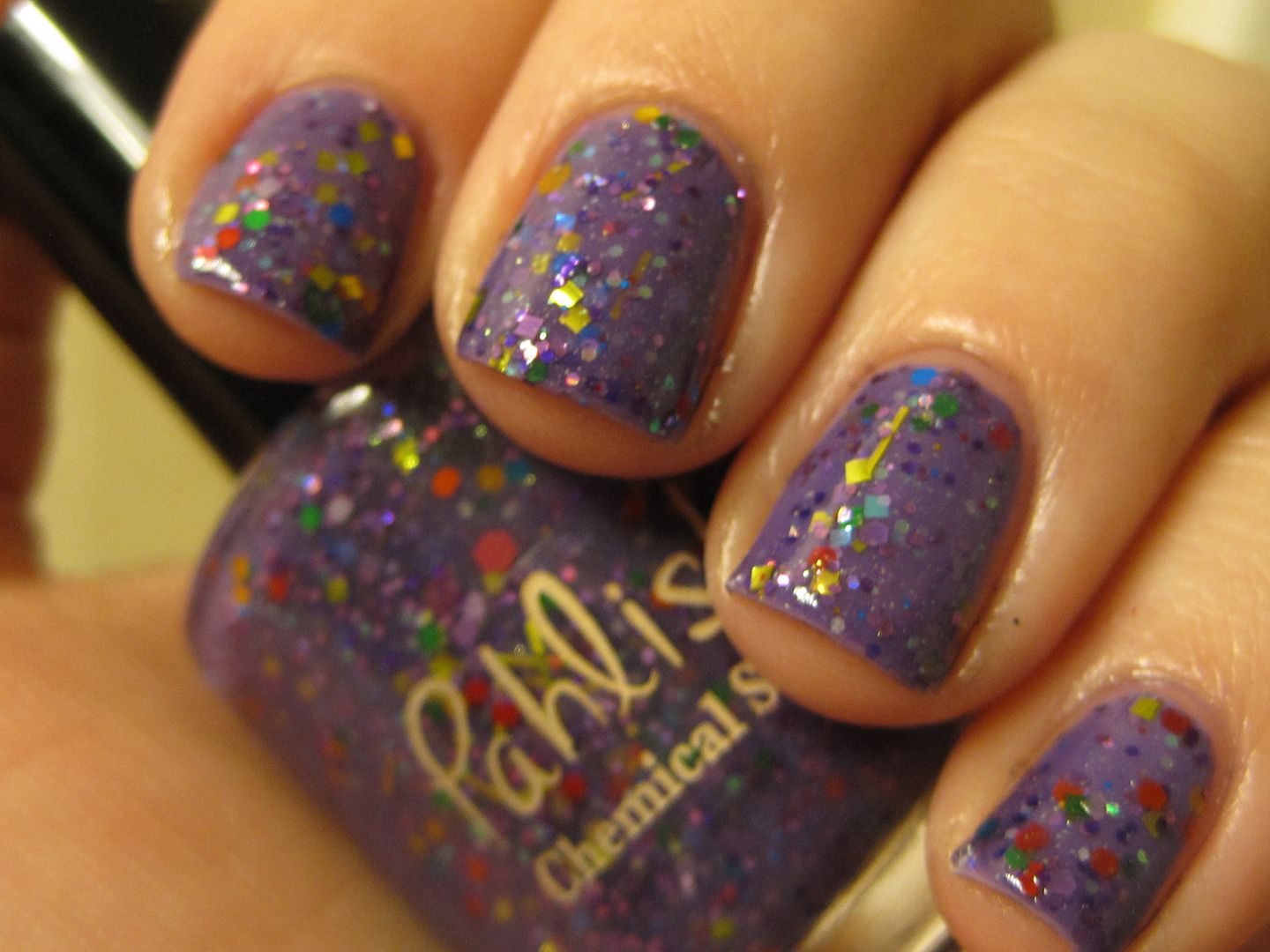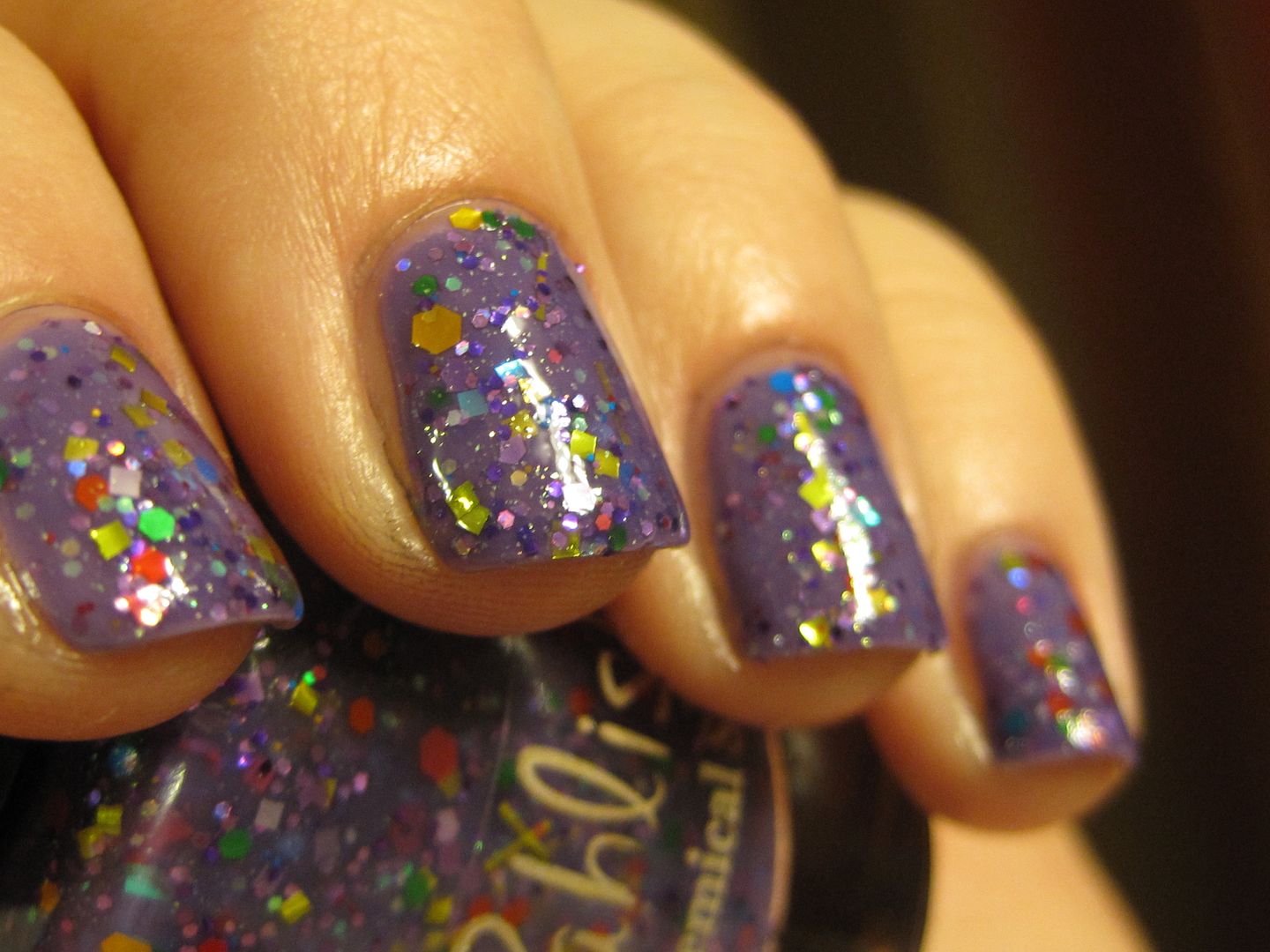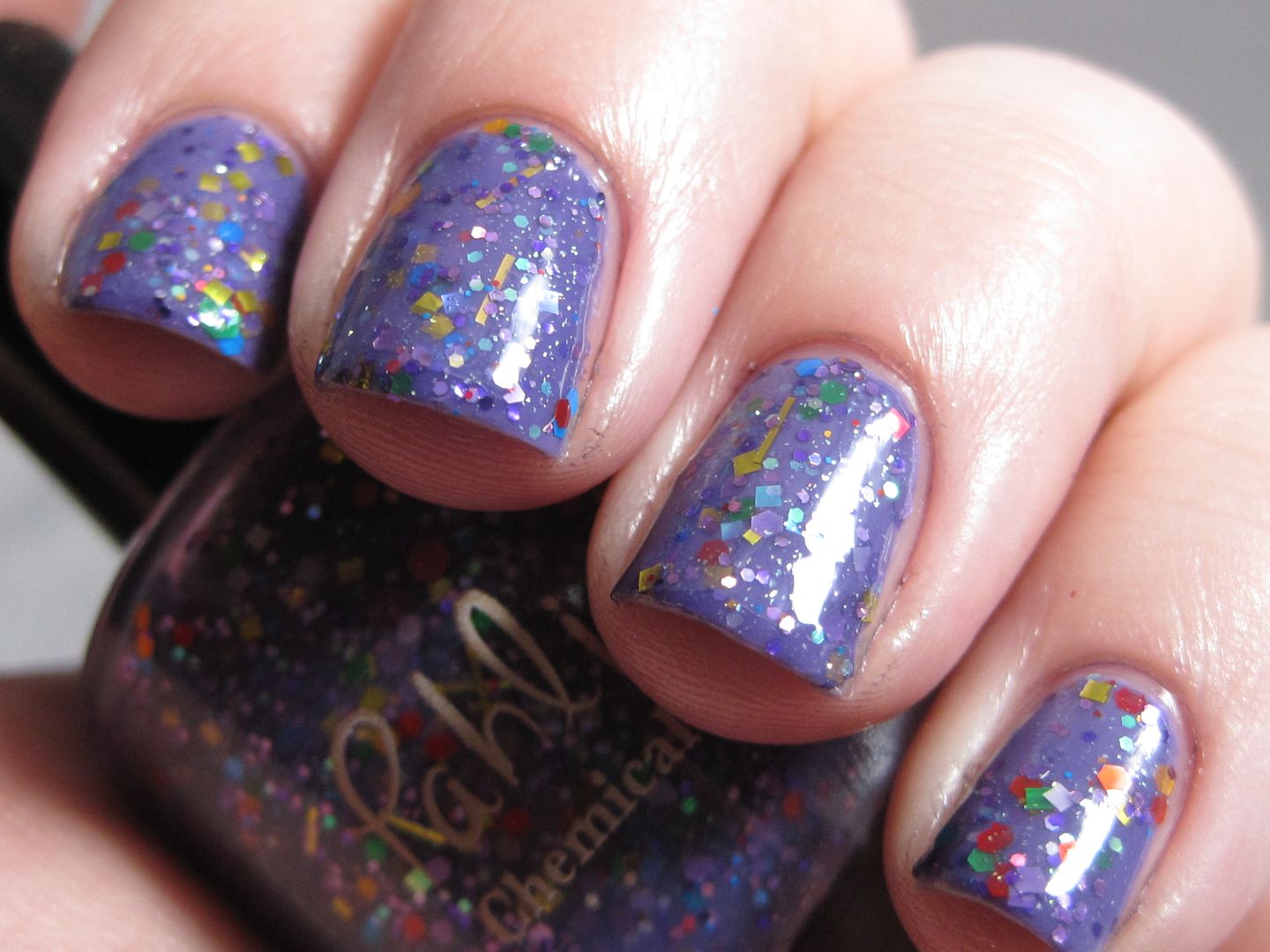 Next is Pahlish Prayers for Rain. This is another polish that was released on a limited basis before but was recently brought back with a new formulation (this being the newest one). It is a teal jelly base with blue and green glitters. This is 2 coats over 1 coat of Zoya Frida (but it would be ok on it's own with 3 coats I think).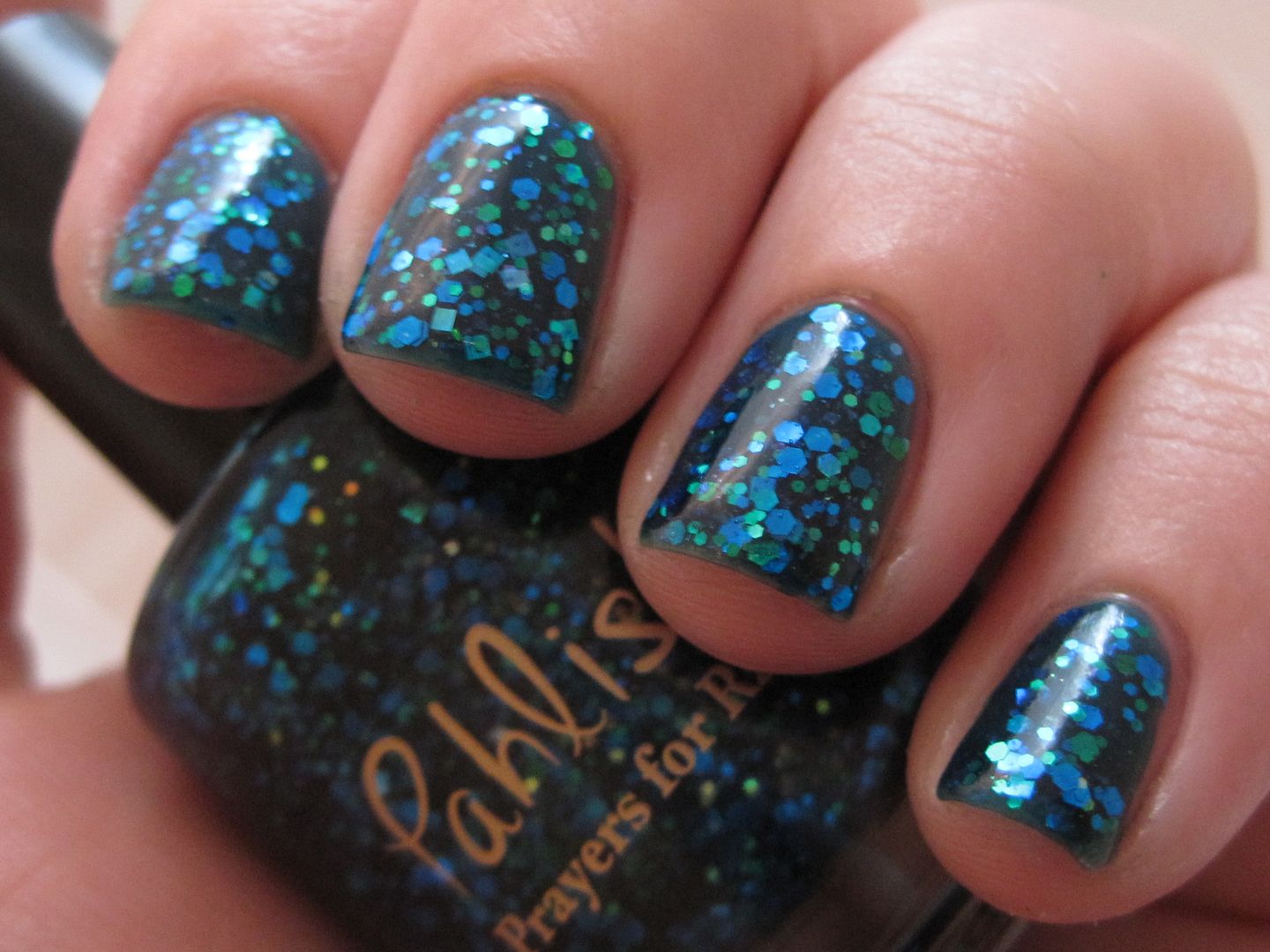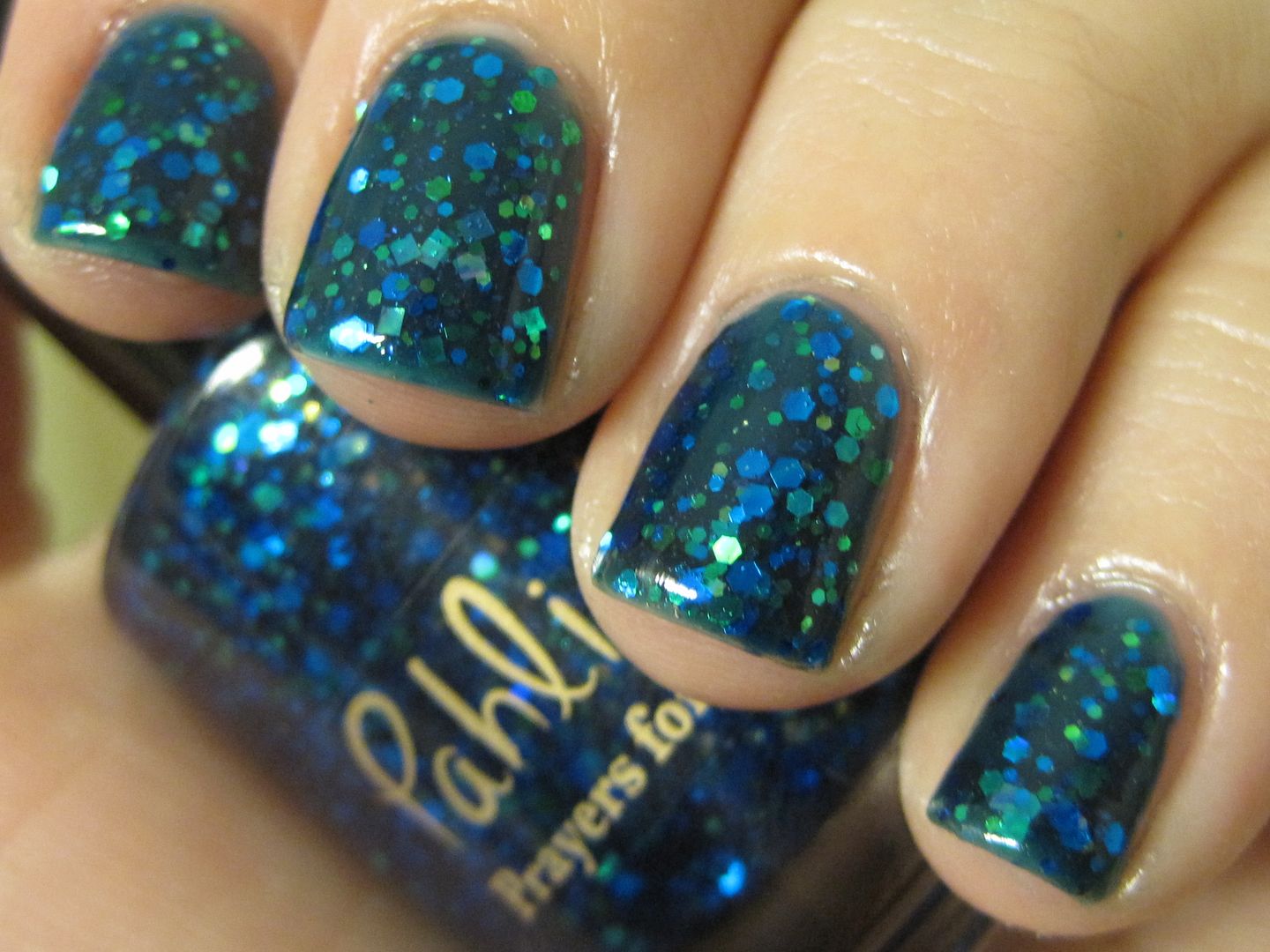 I think there is a constant debate among my nail polish friends on how to wear Pahlishes (undies vs no undies) because they do have gorgeous jelly bases so they are perfectly fine to wear on their own. I personally always like to layer them over a base polish because I prefer the look of 1-2 coats of glitter vs 3-4, but you can wear them however you like them best. I really adore my Pahlishes and I actually have several more that I have recently purchased including the Portal Collection. I hope to have you some swatches of those soon!
Pahlish can be purchased at Shannon's
Etsy store
(restocks are Fridays at 7 pm CST) as well as at
Llarowe
. Thanks for looking!