Hi everyone! Today I have a pretty blue polish from
piCture pOlish
to share with you.
Super Styling
is a medium blue jelly base filled with silver glitter. It is a very simple polish, so I wasn't expecting to be wowed by it. I have actually be hemming and hawing about ordering it for ages just for that reason, but something kept pushing me to do it. I guess sparkly simplicity is just the ticket sometimes because I really enjoyed wearing this. The formula was a great consistency (not to thick or thin) and it had good coverage. It would have been fine at 2 coats, but I did 3 thin coats just for added depth. If you like sparkly blues, then you can't go wrong with
Super Styling
.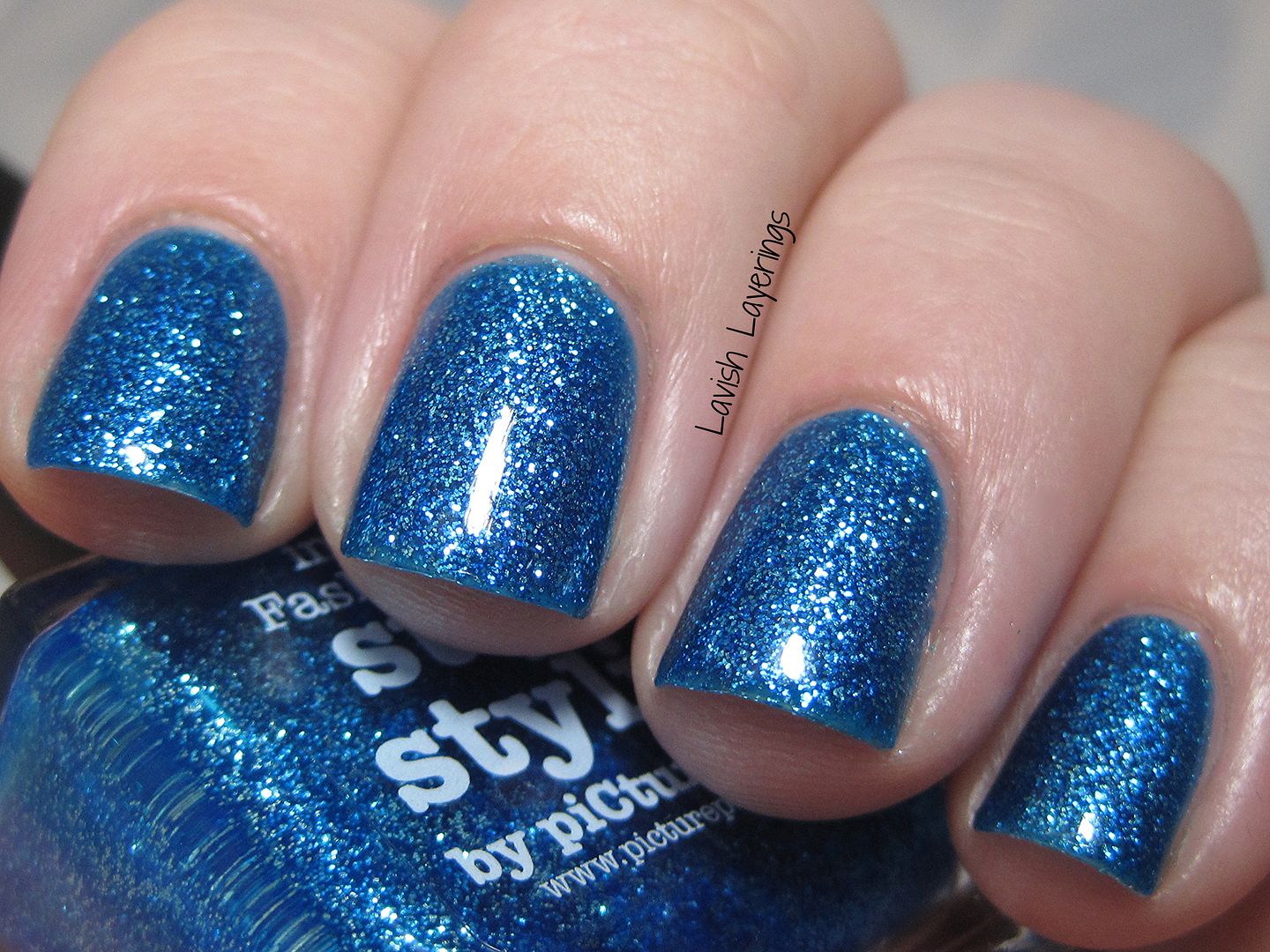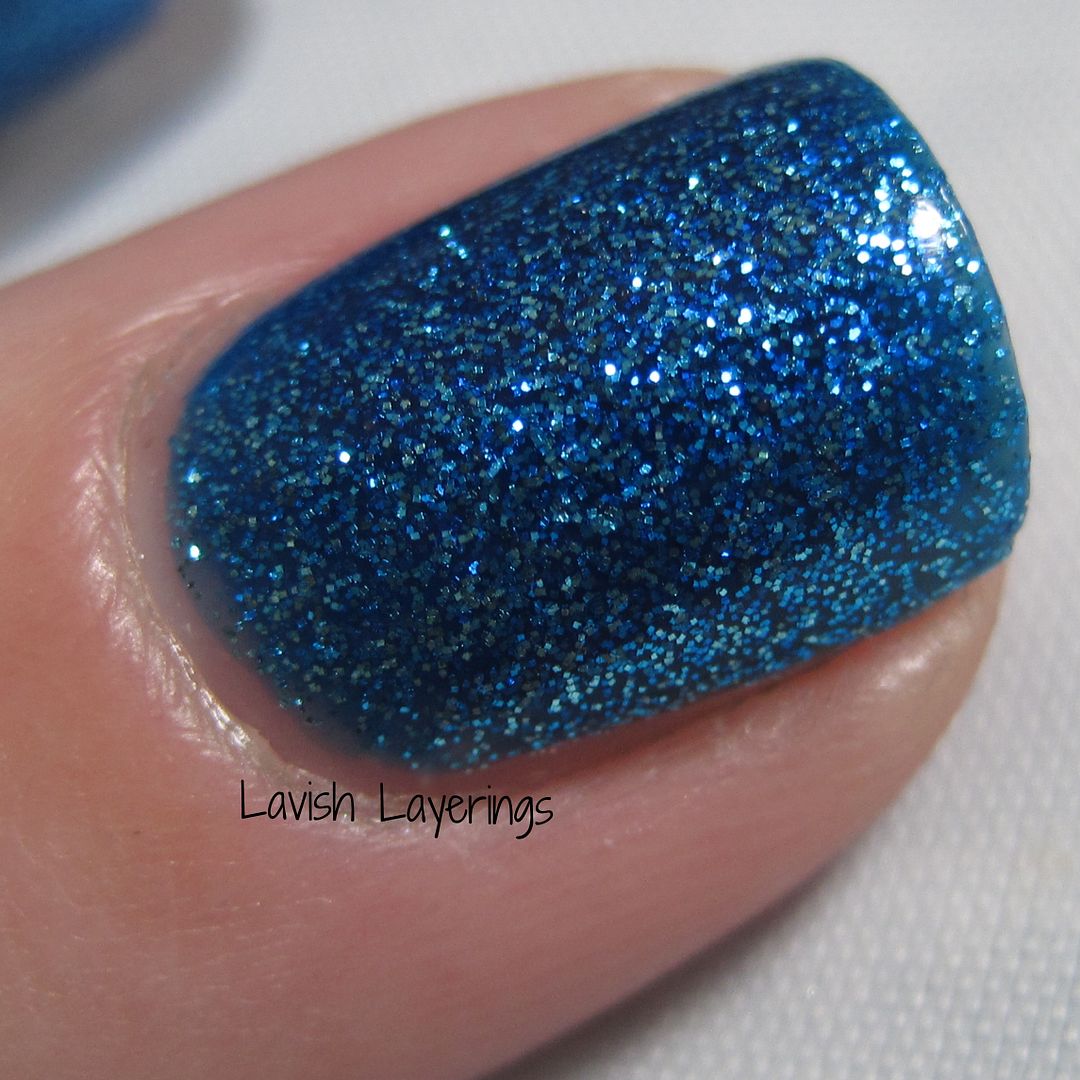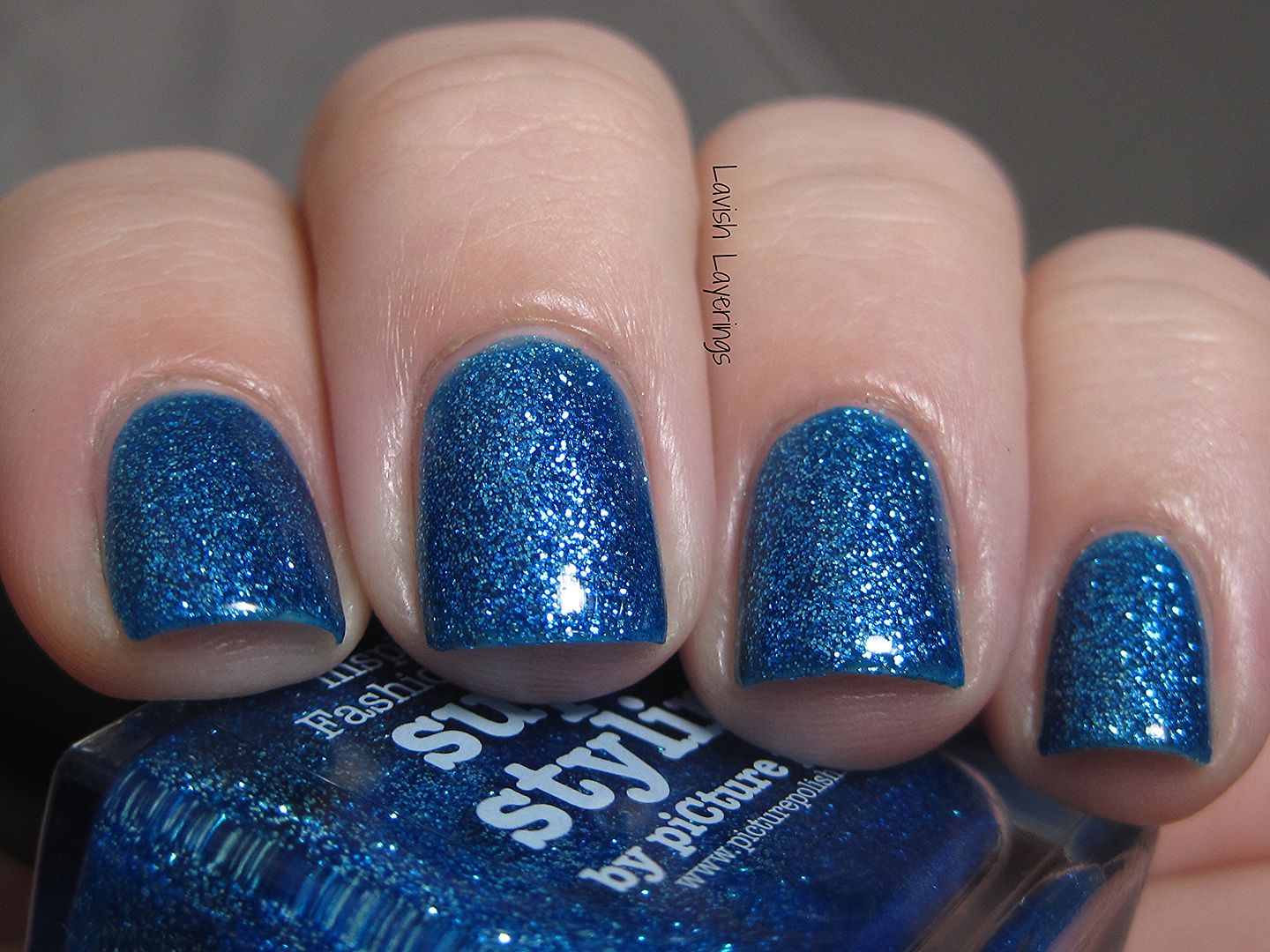 I wanted to see how it compared to some other blue jelly + glitter polishes in my stash, so here is a quick comparison.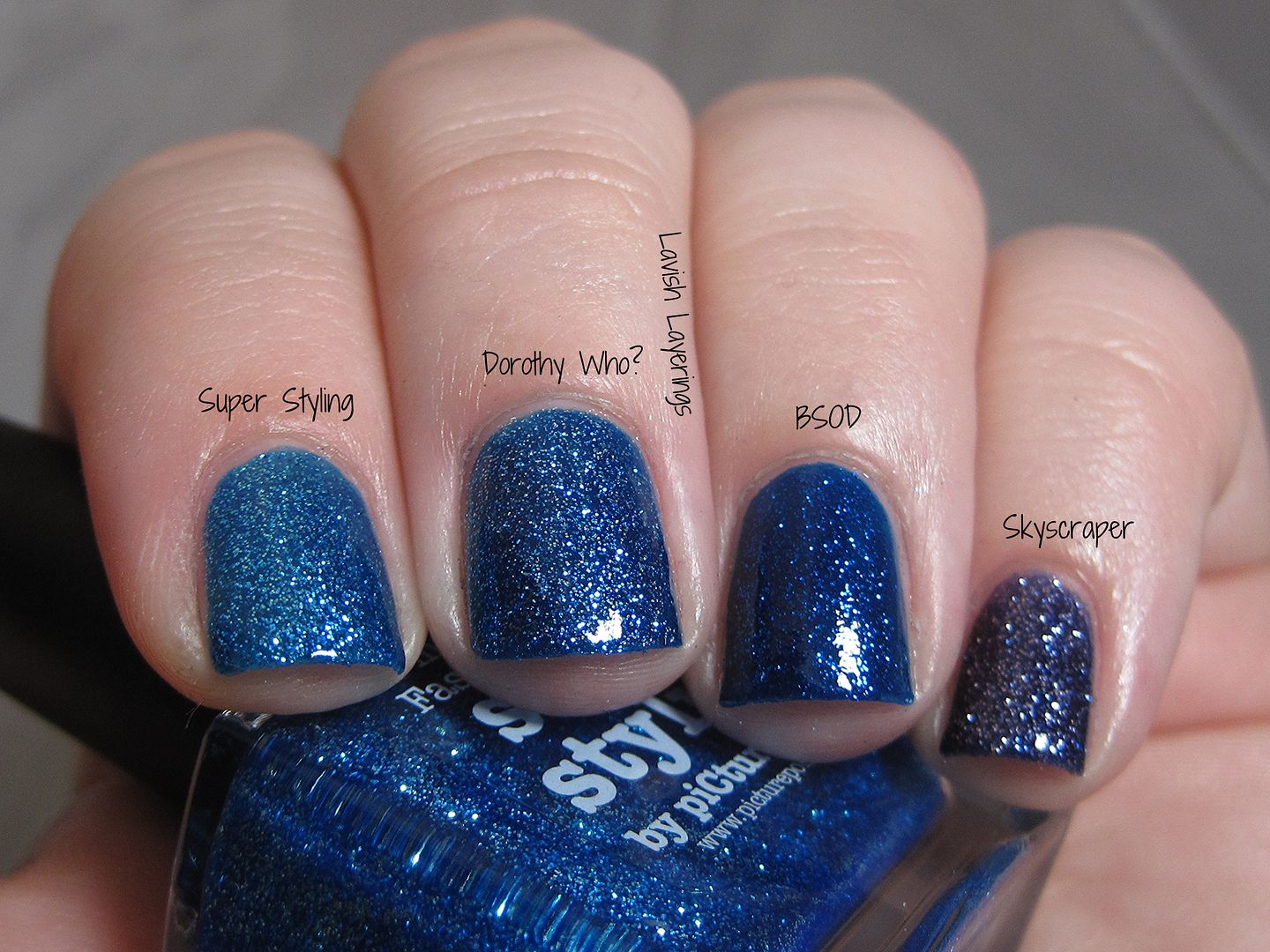 L-R: piCture pOlish Super Styling, China Glaze Dorothy Who?, Pretty Serious BSOD, China Glaze Skyscraper
As you can see,
Super Styling
is closest to China Glaze Dorothy Who? but it is a bit lighter and brighter of a blue. Pretty Serious BSOD has a deeper blue base and blue glitters instead of silver and China Glaze Skyscraper has silver glitter, but it more indigo in comparison to the other blues.
piCture pOlish
products are available from their
website
based out of Australia. They do ship internationally and details about their shipping policies are available on their
shipping page
.
piCture pOlish
also has international stockists located all over the world. I have personally ordered from
Llarowe
,
Overall Beauty
, and
Harlow & Co
., but a complete list of stockists is located on
piCture pOlish's
network page
. Also, be sure to check out their
Everyday Deals
section to score awesome deals on polishes!
Thanks for looking everyone!