Today I have a layered look to share. I have been wanting to wear flakies lately, so this is what I came up with. I started off with a base of
Illamasqua Rampage
(the BEST dark green jelly I know) and then layered on one thin coat of
Girly Bits Street Magic
, which is a gold/green color shifting topcoat. Now that was magical on its own, but then I decided to make it EVEN BETTER and added one coat of
Essie Shine of the Times
. Manis that change in every light are my favorite sort of manis and this one really fits the bill.
Super macro fun again!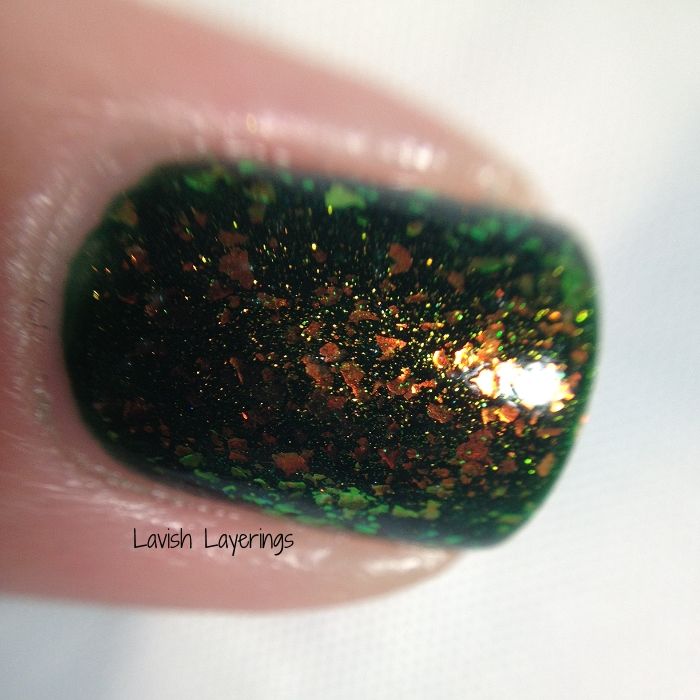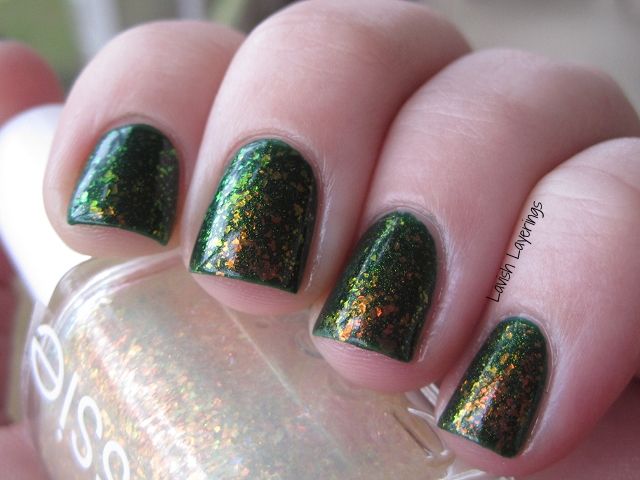 Now here are a few pics of
Girly Bits Street Magic
over
Illamasqua Rampage
before the flakies were added. Still a magical combination!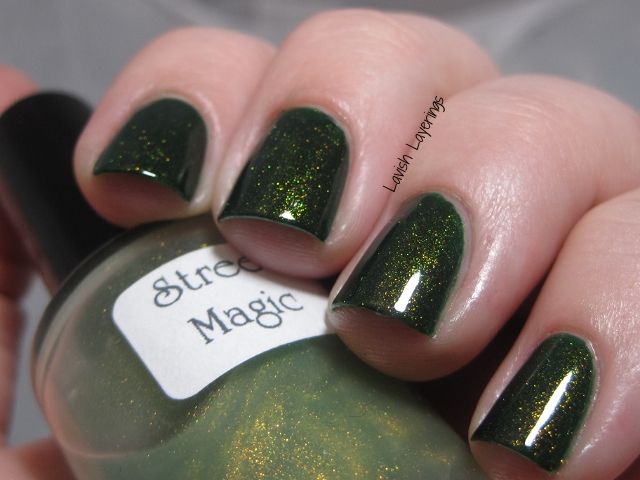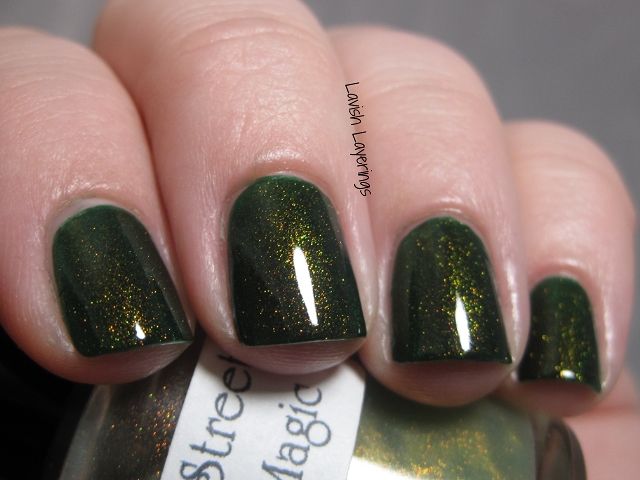 I purchased Illamasqua Rampage from Sephora.com. Essie Shine of the Times is unfortunately discontined, but there are several dupe of this polish around.
Girly Bits Cosmetics'
polishes are available from creator Pam's online
shop
as well as from
Thanks for looking everyone!