Hi everyone! I couldn't resist doing another Mardi Gras themed mani! This time, I created a
distressed look
(once again, following
this tutorial
from
Chalkboard Nails
), but instead of finishing it with black I used a foily gold. I started with a base of
OPI Thanks a Windmillion
. Then I used
American Apparel African Violet
and
Orly Lucky Duck
to add the distressed strokes. I finished it off by adding some distressed strokes of
Zoya Peterhof Palace (aka Ziv)
. I thought it was such a lovely combo of colors and the gold topped it off perfectly.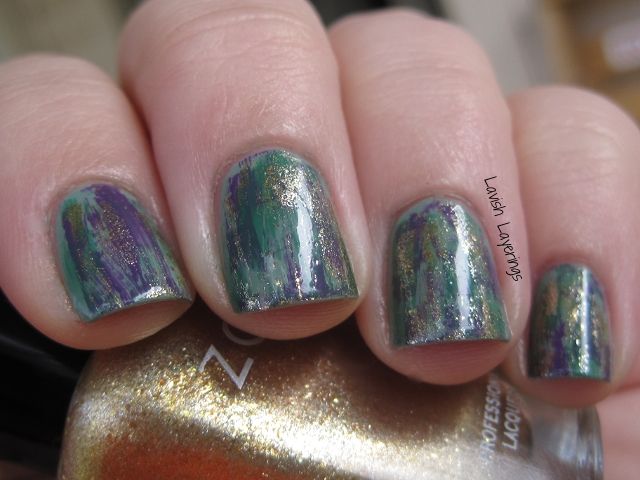 Some fun with my new Olloclip! MACROS! *Cuticles blurred out for the safety of everyone involved.* Ain't nobody wanna see dat!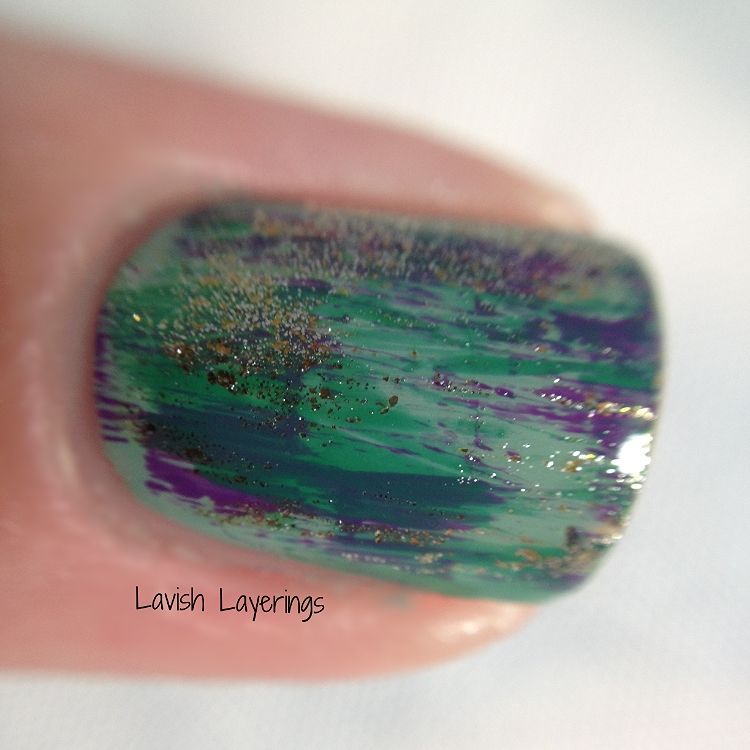 What do you guys think of extreme macro? LOL! I think it is going to be fun to use to pick up detail in finishes that my camera often fails at picking up. Thanks for looking everyone!