Hi everyone! Today I have a beauty from
Indigo Bananas
for you called
We Are the Music Makers
. It has a sheer teal jelly base filled with colors shifting glitters that shift from teal/blue/purple as well as some added holographic sparkle. I felt like this would work best layered, so I layered 2 coats over a coordinating base color, OPI Fly. I thought the result was stunning! Formula was fantastic on this and you could wear it alone if you wanted to, but you would have to use 3 coats since it is a sheer jelly base.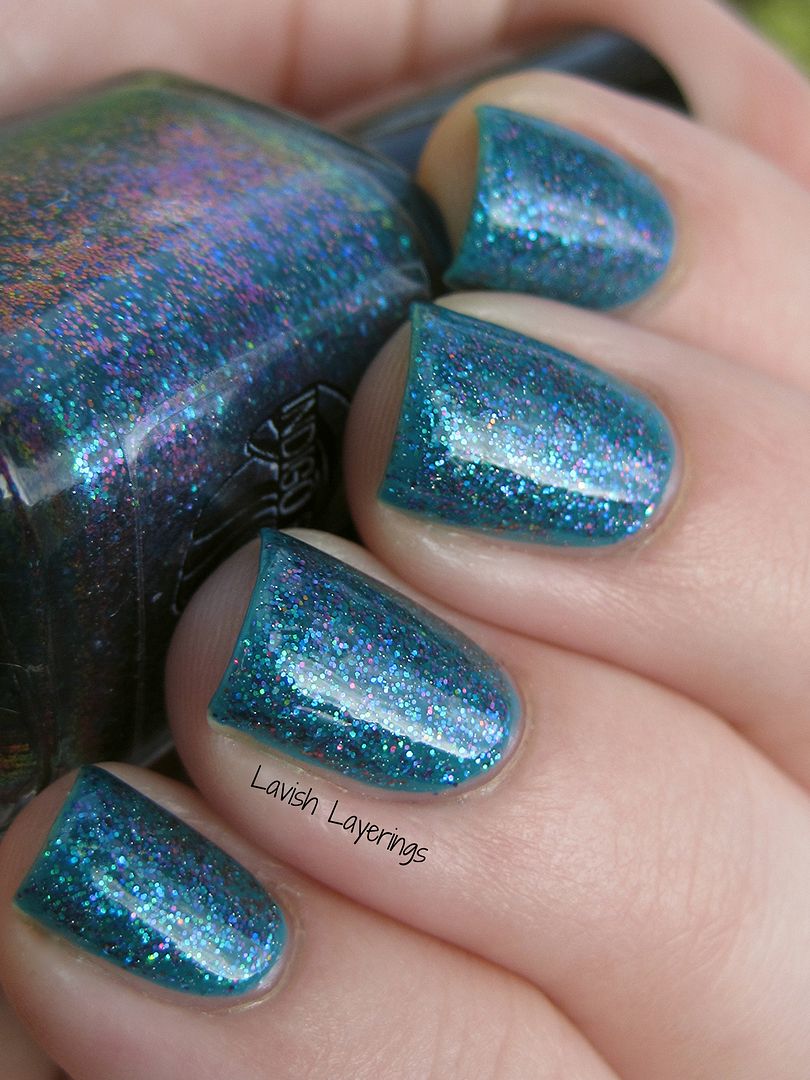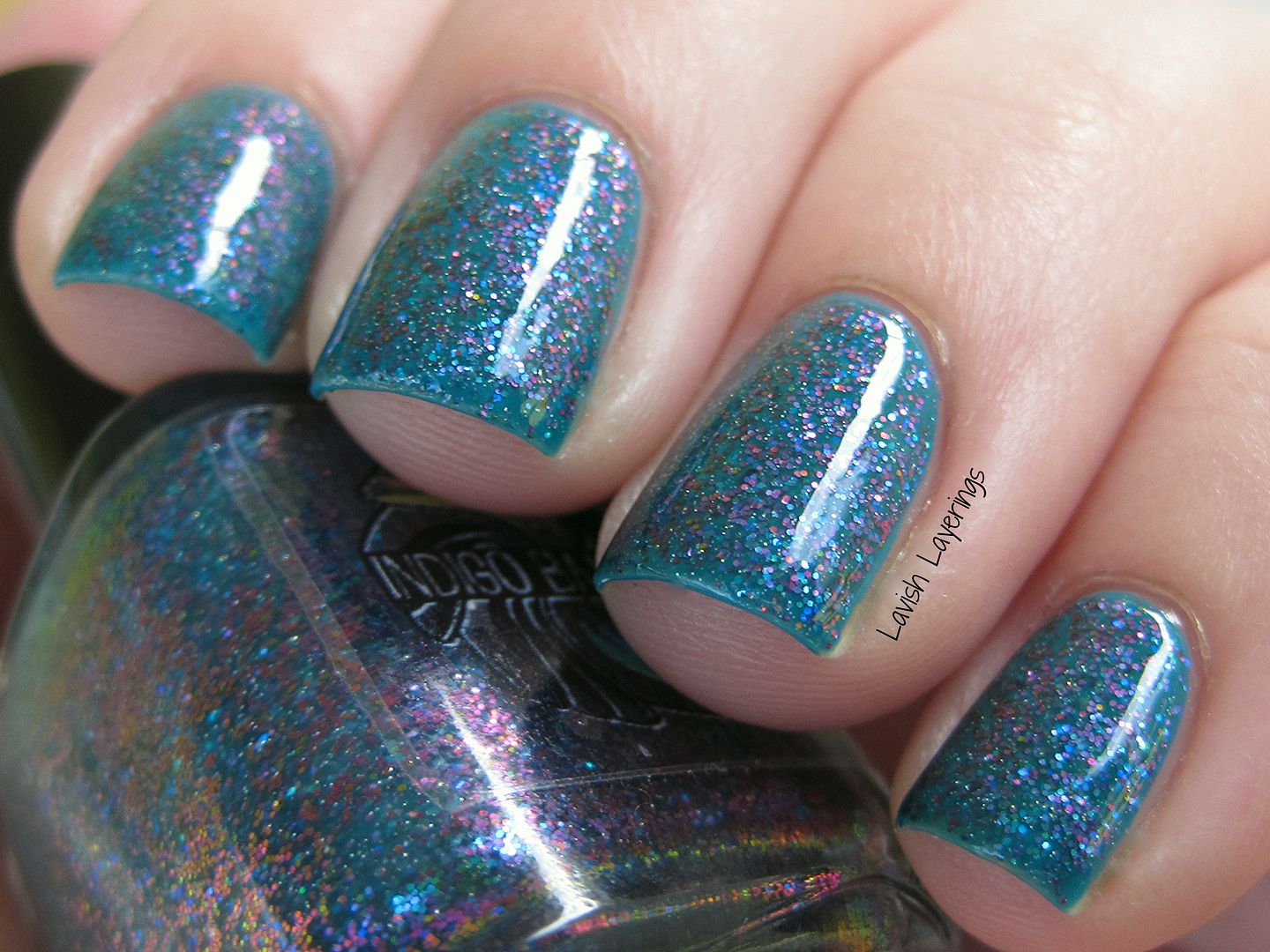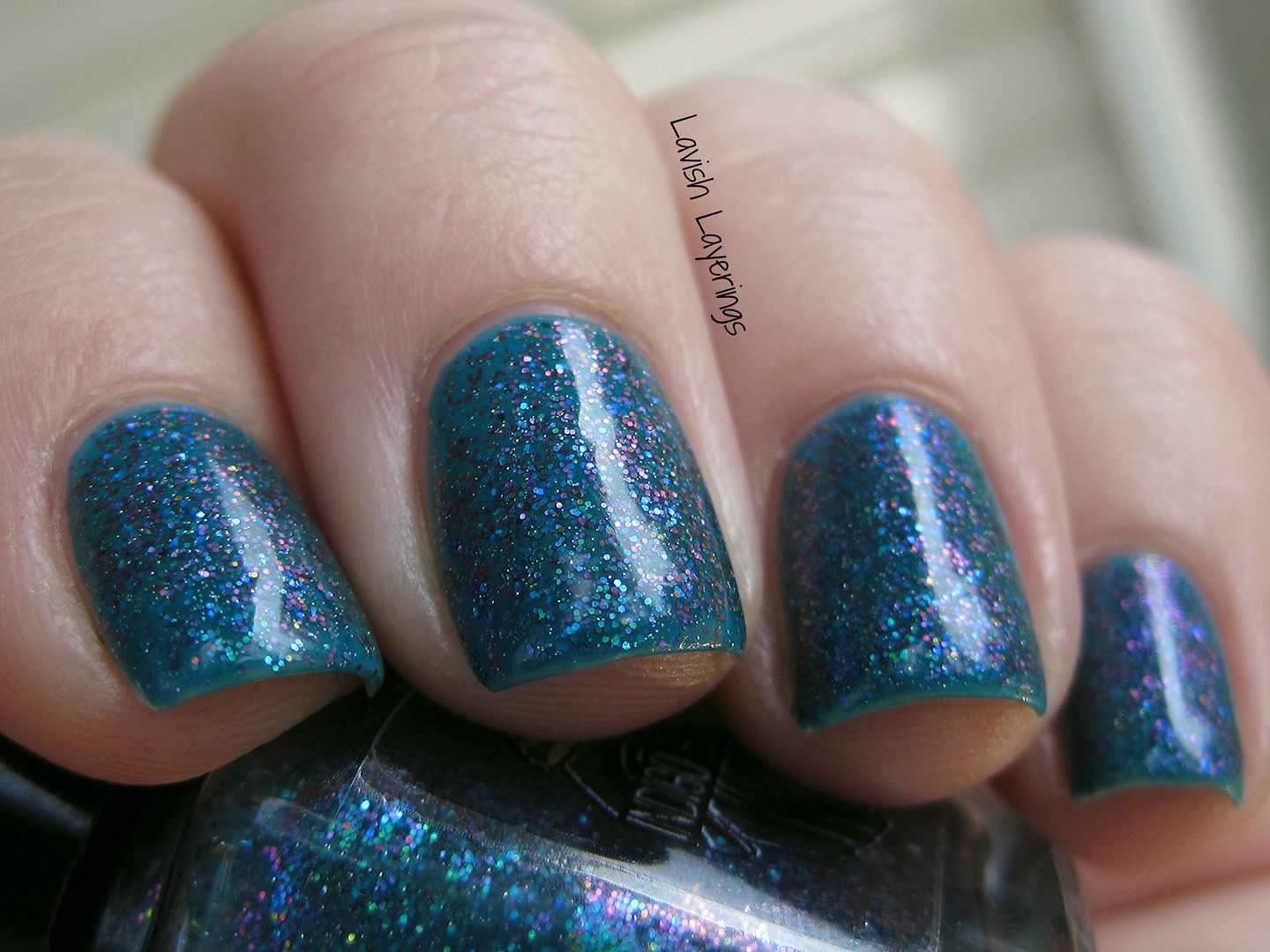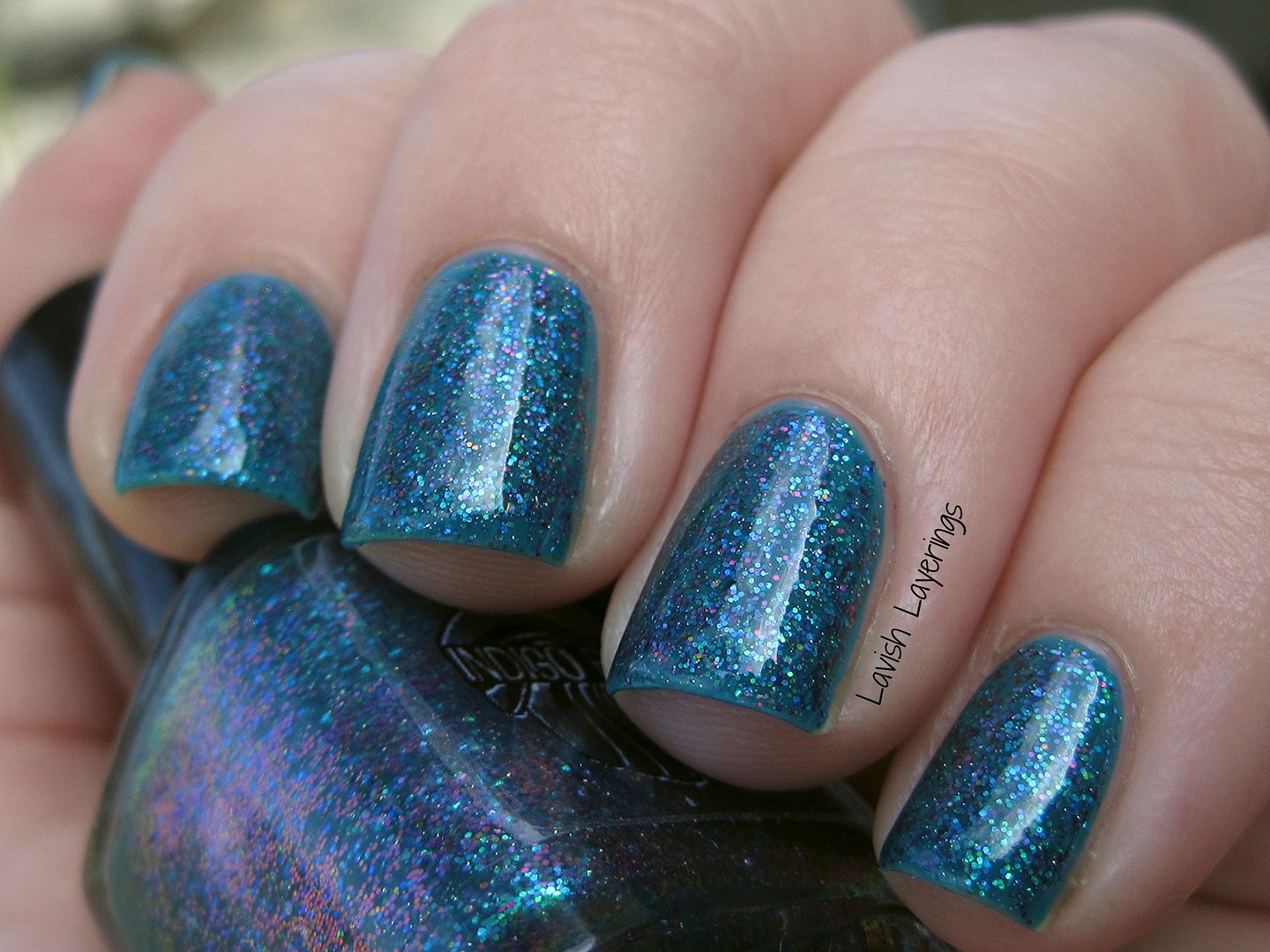 As a side note, I want to mention just how perfect I think that Indigo Banana's mini polishes are. They aren't too small (8 ml instead of 5 ml as most minis tend to be) and the bottle isn't awkward to hold (important in a blogger's eyes!). I think this is a nice option to have as a consumer if you want to order more variety from an indie maker and are on a limited budget (or if you are like me and logically you think, "Gah, I have a TON of polish and would never likely use an entire 15 ml bottle up").
Indigo Bananas
polishes are available from their
Etsy Shop
as well as from
Edgy Polish
(Sweden) and
Mei Mei's Signatures
(Singapore). Be sure to follow Indigo Bananas on their
official website
,
Facebook
,
Instagram
,
Pinterest
, and
Twitter
to see many amazing swatches and keep up-to-date on new collections, restocks, etc. Thanks for looking everyone!
*This polish was a gift from the maker*