Hi everyone! You might have noticed that I've been pulling out some older releases and department store polishes to post lately. I feel like I post indies indies indies all the time and I have so much more in my stash to share, so I want to diversify my content a bit. I also feel like I sometime ignore drugstore polishes, so I'm going to be posting more of those as well. Some of my favorite polishes are actually drugstore polishes, so don't ever think I don't love them. Pure Ice Heartbreaker, all of the LA Girl holos, and Sinful Hottie are some of my favorite polishes in my collection. Hopefully this will give you guys a break from the indie polishes and show you some things you can pick up when you are out and about!
I found a display of the
Maybelline Color Show Street Art Collection
at Rite Aid recently and I just loved the graphic look of them. I only picked up one to give it a try, but after using it I am definitely going back to pick up a few more of them. My pick was
Nighttime Noise
, a mixture of matte black and bright blue glitters in a clear base. I feel like this polish utilizes bar glitter in the most perfect way. It really accents the polish instead of taking it over, as I have seen bar glitter do in some polishes. I used 2 coats of
Nighttime Noise
over
American Apparel Factory Grey
. The formula was really great with good glitter payoff and even distribution without being too thick. It was almost good at one coat, but I decided to add a light second coat for just a bit more glitter. Isn't the final look striking?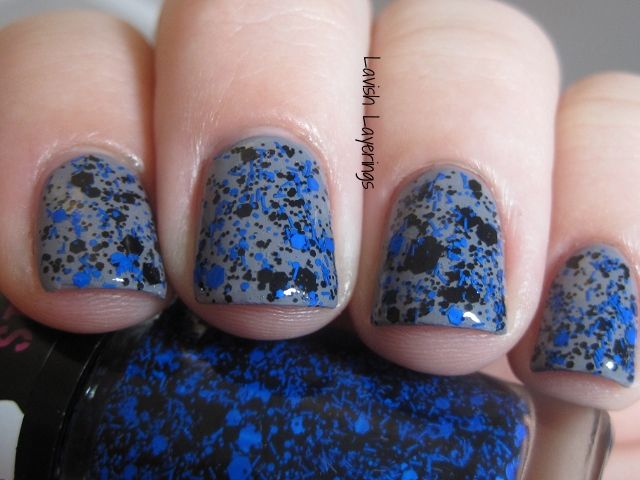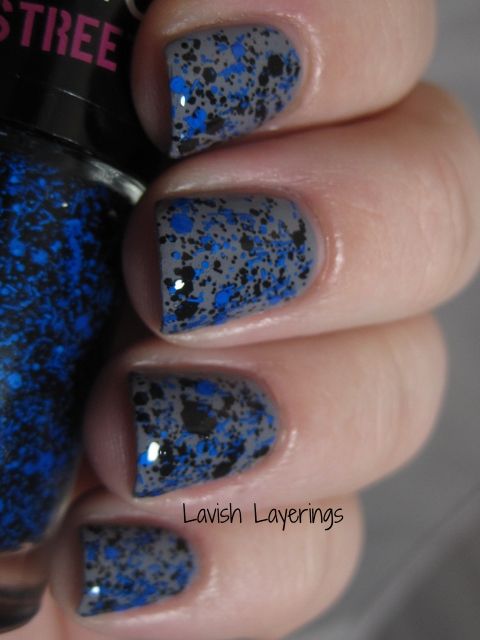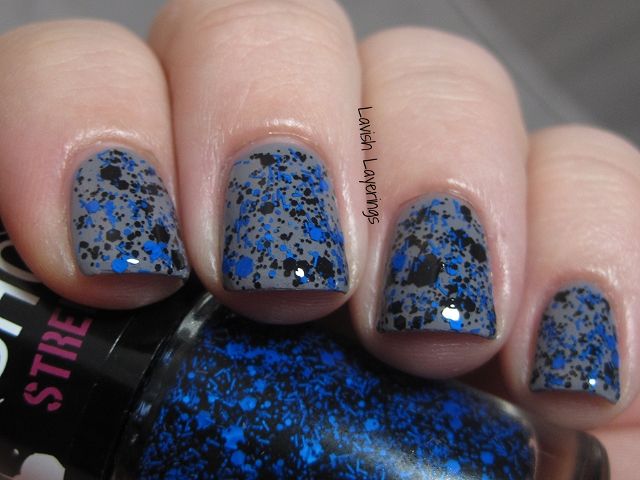 To see all 5 shades from the
Maybelline Color Show Street Art Collection
, visit Maybelline's official
site
. I have seen displays for this collection around at different places, but I bought mine at Rite Aid for $3.99. Thanks for looking everyone!