I everyone! Today I have some nail art inspired by
Elevation Polish
. Last week, we decided to to brown manis for creator Lulu in a fan group I'm in on Facebook. Brown is Lulu's favorite polish color, but since I didn't have a brown
Elevation Polish
, I went with
Pahlish El Topo Petit
as my base. Since Lulu's collection themes all have to do with mountains and nature, I decided to stamp some trees that sort of look like they are in the mountains (I used Nubar Risky Rose and Bundle Monster plate H02 for the stamped design). To finish it off, I used one of my very first
Elevation Polishes
,
Daisen
, as an accent. I do love those circle glitters! Unfortunately,
Daisen
is discontinued, but there are so many other amazing Elevation Polishes to check out (including a new circle glitter topper called
Kilimanjaro
.)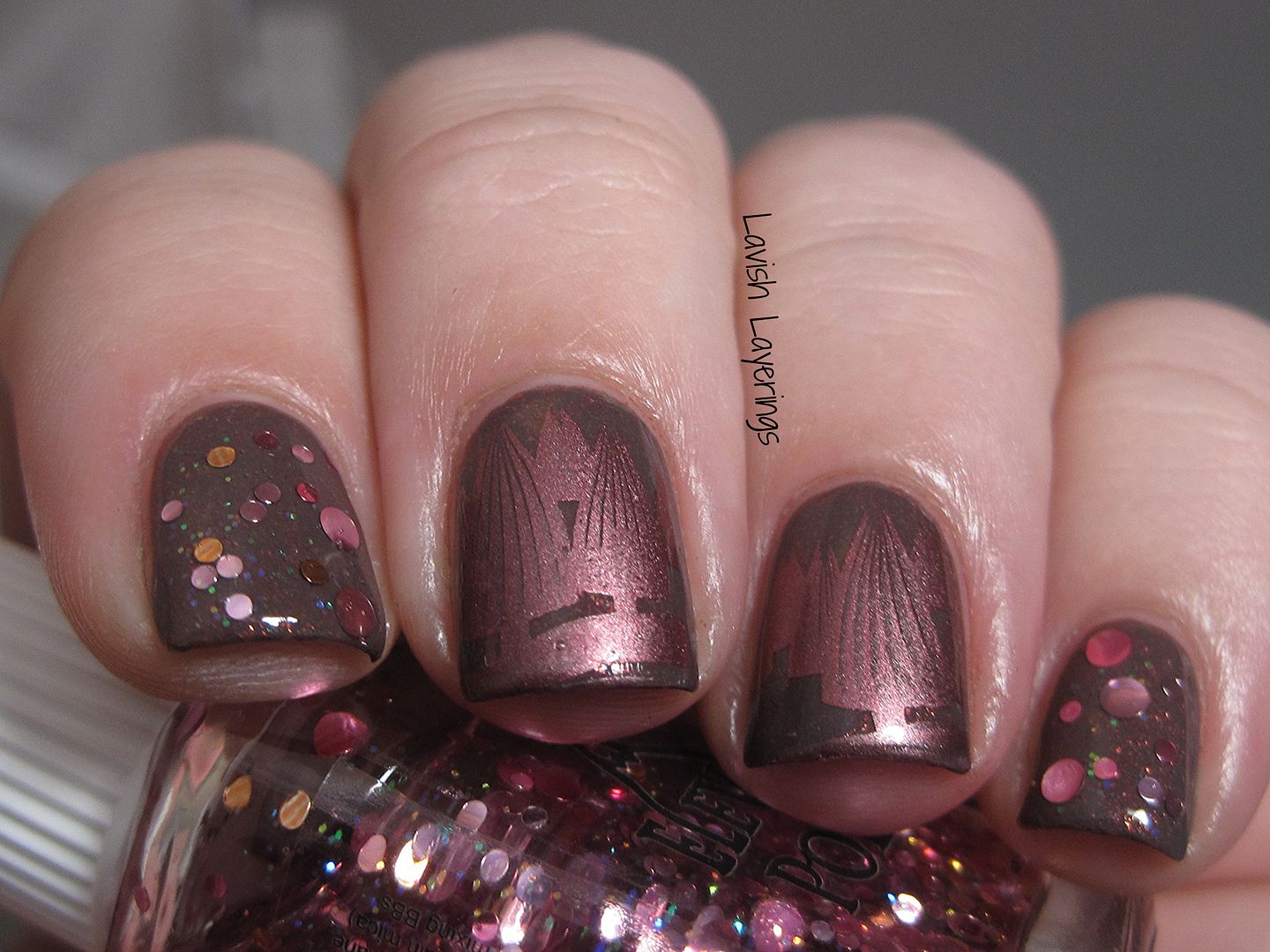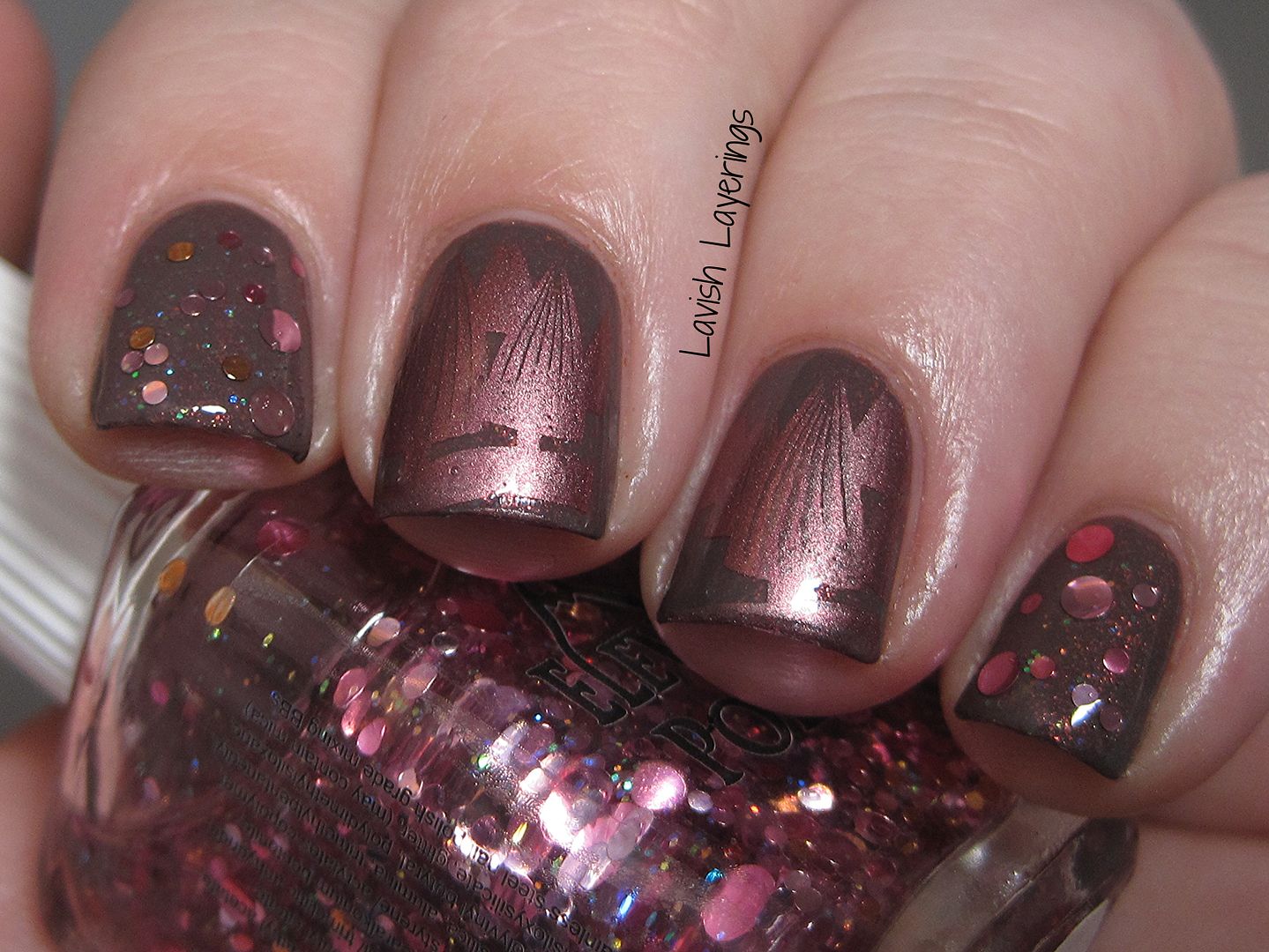 Let's have a look at Pahlish El Topo Petit by itself. As I mentioned in my previous post about OPI I Sao Paulo Over There...I'm SO not a taupe person. I have never really been that interested in them, but this is the polish that caused me to give them a second look. It is so chic and fabulous! It is described as "a smoky taupe creme packed with tiny red microflakes" and that describes it to a tee. I wore it by itself for almost a day before I added my designs because I liked it so much. Formula was great too, with full smooth coverage at 2 coats.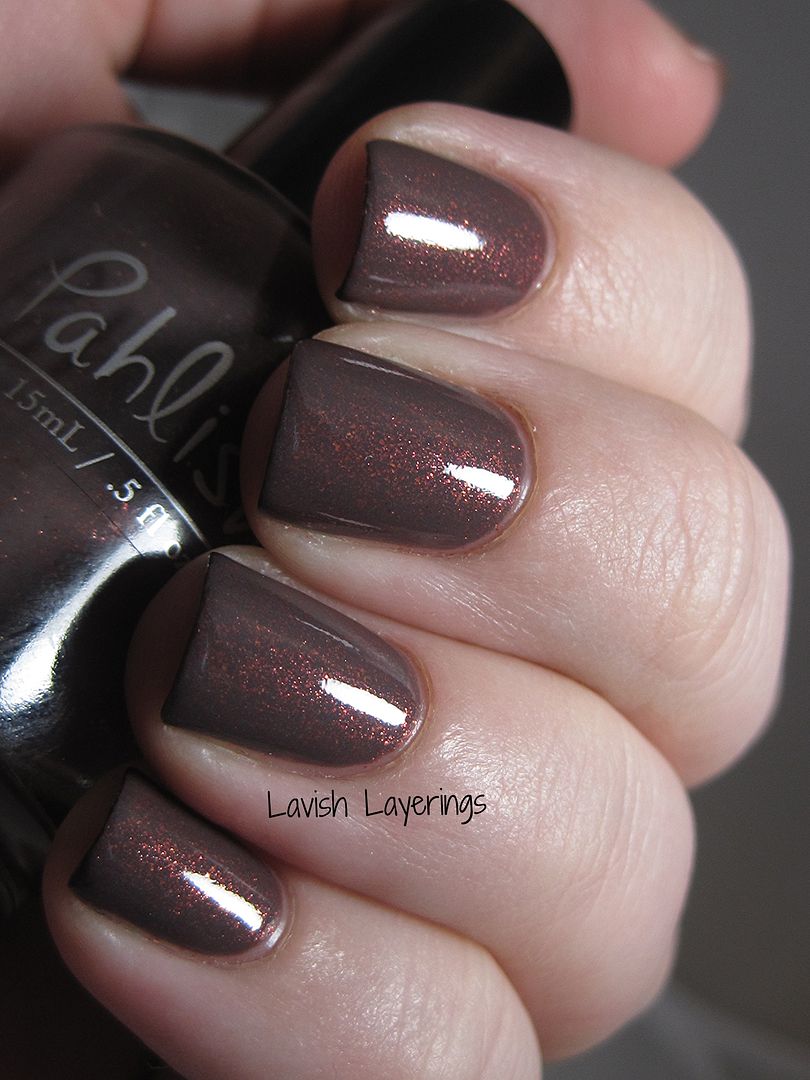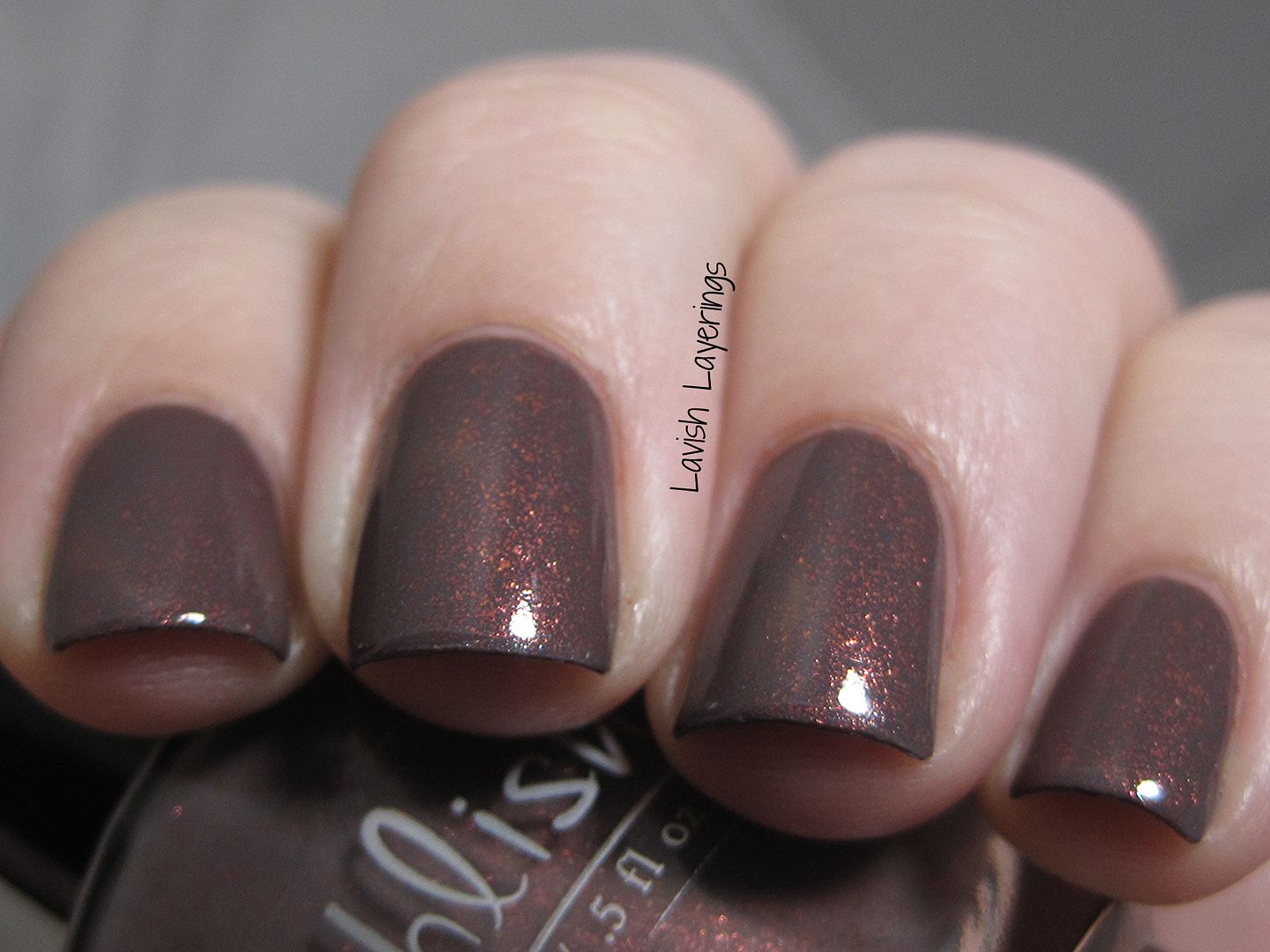 Elevation Polish
is available from creator Lulu's
Big Cartel Store
. She has a lot of info on restock dates and availability on the Big Cartel site as well as on her
blog
. Her shop is restocked on the 7th and 22nd each month unless otherwise noted. Elevation Polish is also stocked at
Llarowe
.
Pahlish
is available from Pahlish's
Big Cartel Shop
.
Be sure to follow Pahlish on
Facebook
and on their
blog
for details about restocks (they are Fridays at 7 pm CST) and new polishes. Pahlish is also available from
Llarowe
,
Overall Beauty
,
Rainbow Connection
, and
Edgy Polish
.
Thanks for looking everyone!