Hi everyone! Another month...another mystery polish...
Enchanted Polish
had another pre-order for the month of February and the mystery polish this time is really a stunner.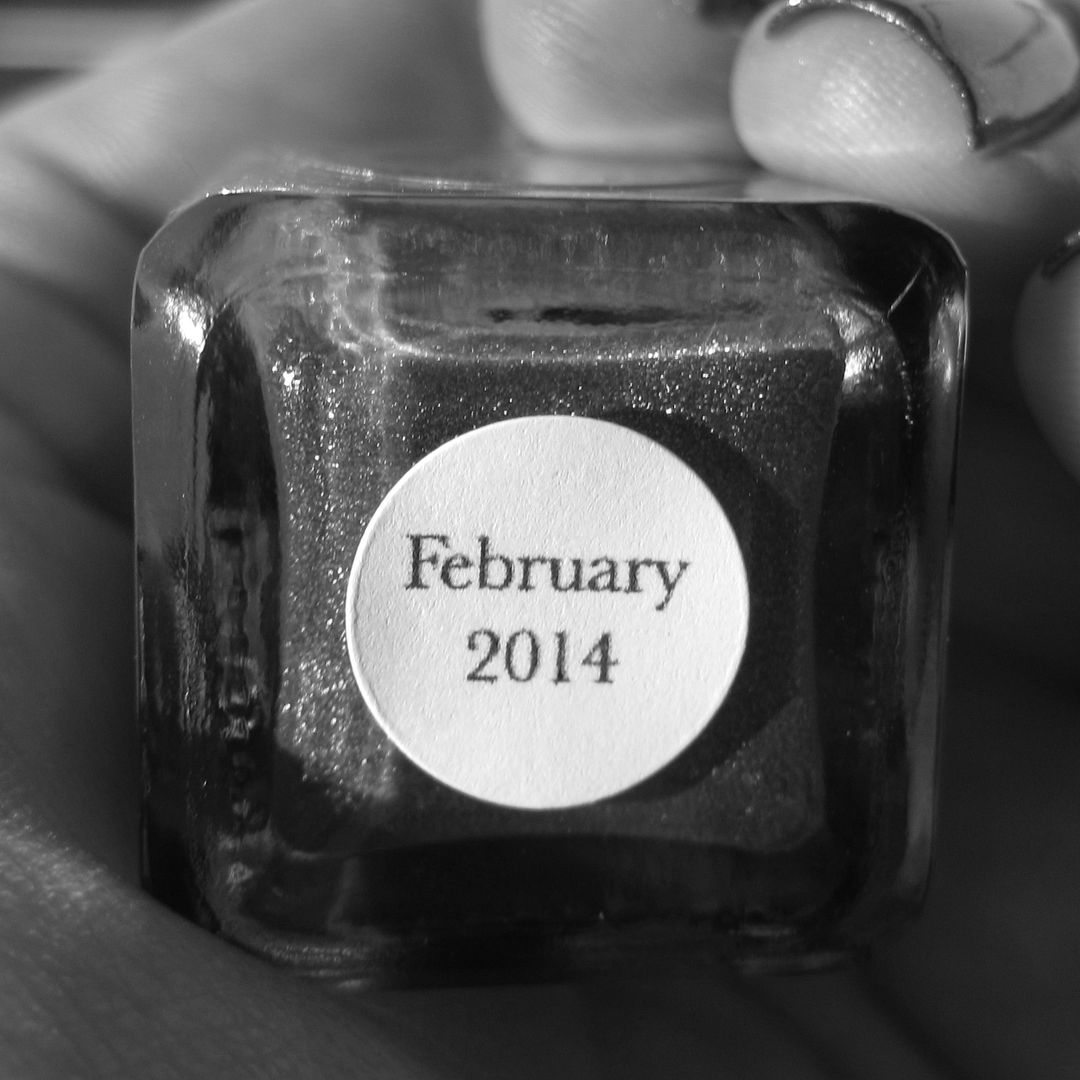 Enchanted Polish February 2014
arrived today and though I had seen a few sneak pictures of it, it is much darker than I thought it would be. It looks much lighter in the bottle than on the nail. It is a creamy deep purply wine colored linear holographic with fine pink shimmer. The shimmer is actually pretty prominent in this polish and I love the depth it adds. This polish is thick (very easily a one coater), but manageable. I made sure to wipe off most of the excess before application because otherwise the polish would keep dripping from the top of the brush and I would end up with WAAAAY too much polish on my nail. Because of this, I found it best to use 2 thin coats. Overall, I'm really pleased with this polish. I'm still hoping some brighter colors are released soon, but this one is stunning.
OTT Light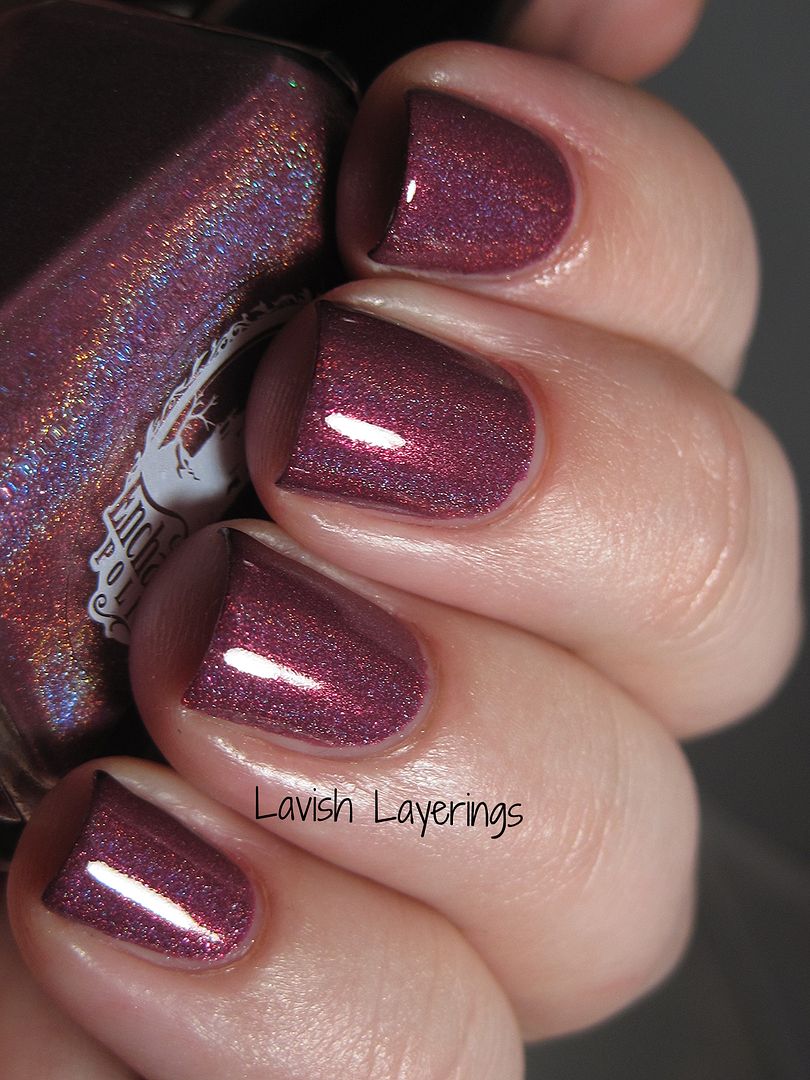 Natural Sunlight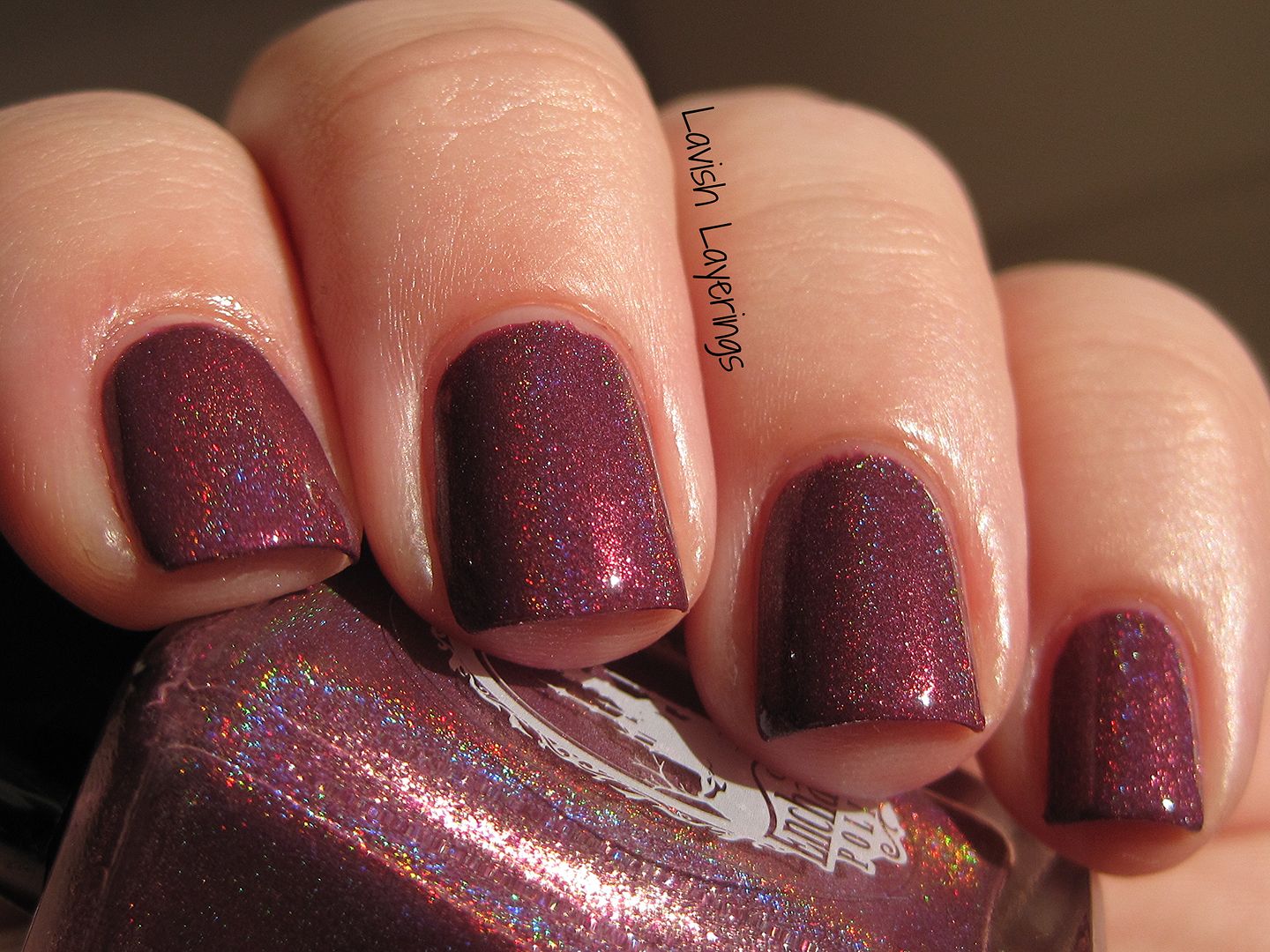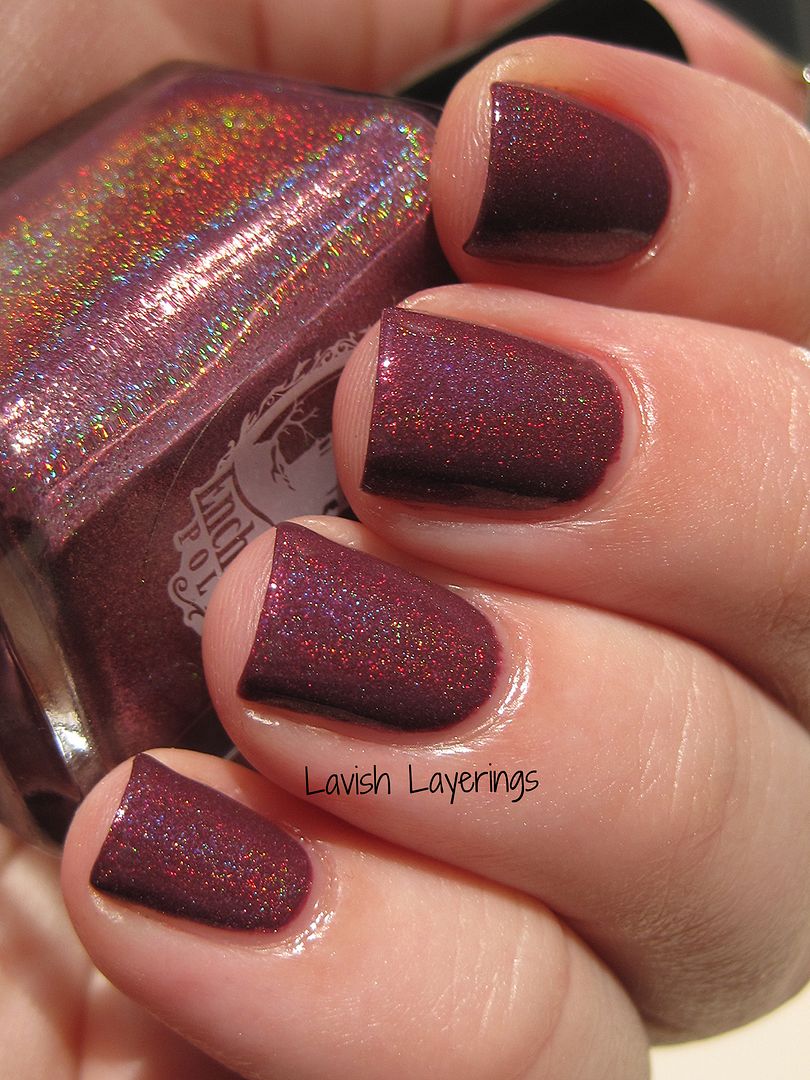 Enchanted Polish is available from their
Big Cartel shop
as well as from Nail Polish Canada (Canada), Mei Mei's Signatures (Singapore), and Femme Fatale Cosmetics (Australia)
. These polishes sell out really quickly (which is why I love the pre-order idea), so be sure to check out restock times so you can snatch them up when you can!