Hi everyone! Today I have a preview of
Smitten Polish's Spring Collection
for you. I think this is just part one because I did see it mentioned on Smitten's
Facebook page
that there would be a part two with 4 more polishes released in April in addition to these. This collection has two holos (one jelly based and one creamy) and two jellies with holo microglitter. I think they are fabulous, but just look at them for yourself.
Not Your Mama's Easter Grass is a vibrant lime green jelly filled with lime green holographic microglitter. I used 3 coats for full coverage (though with careful application, it would be ok at 2 coats). This polish is INSANE in person! It is so amazingly sparkly! I love jelly glitters like this so much, and this one has rocketed up to one of my favorites!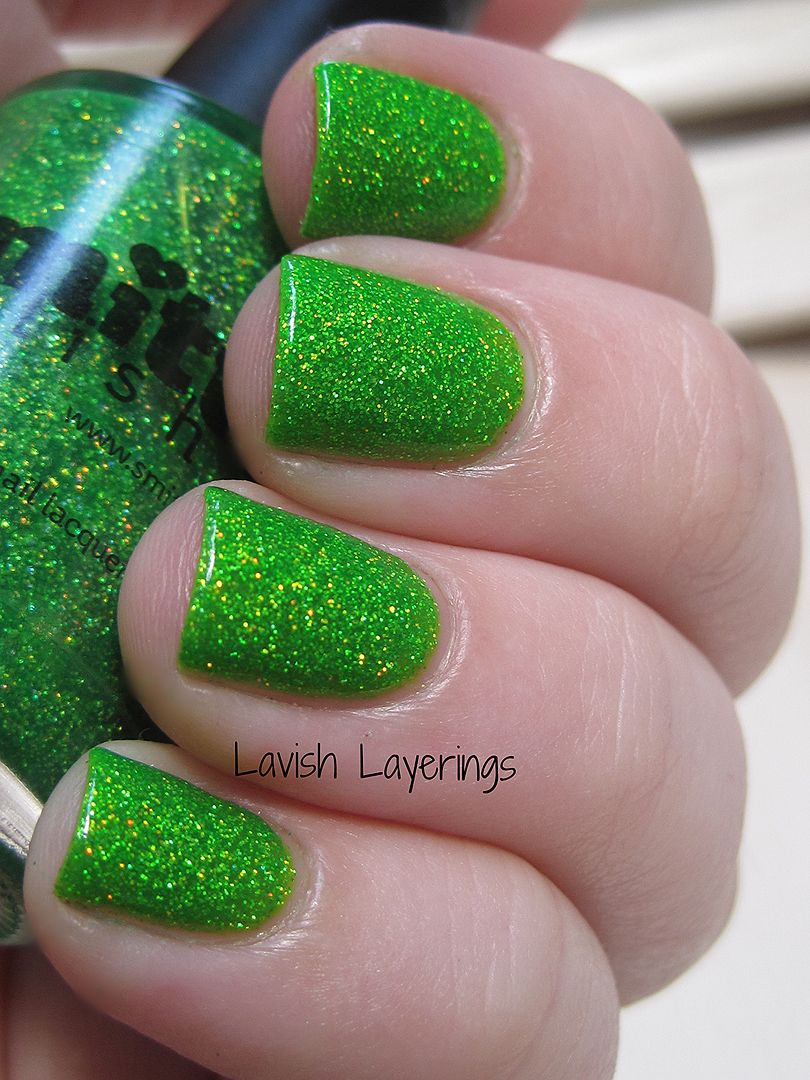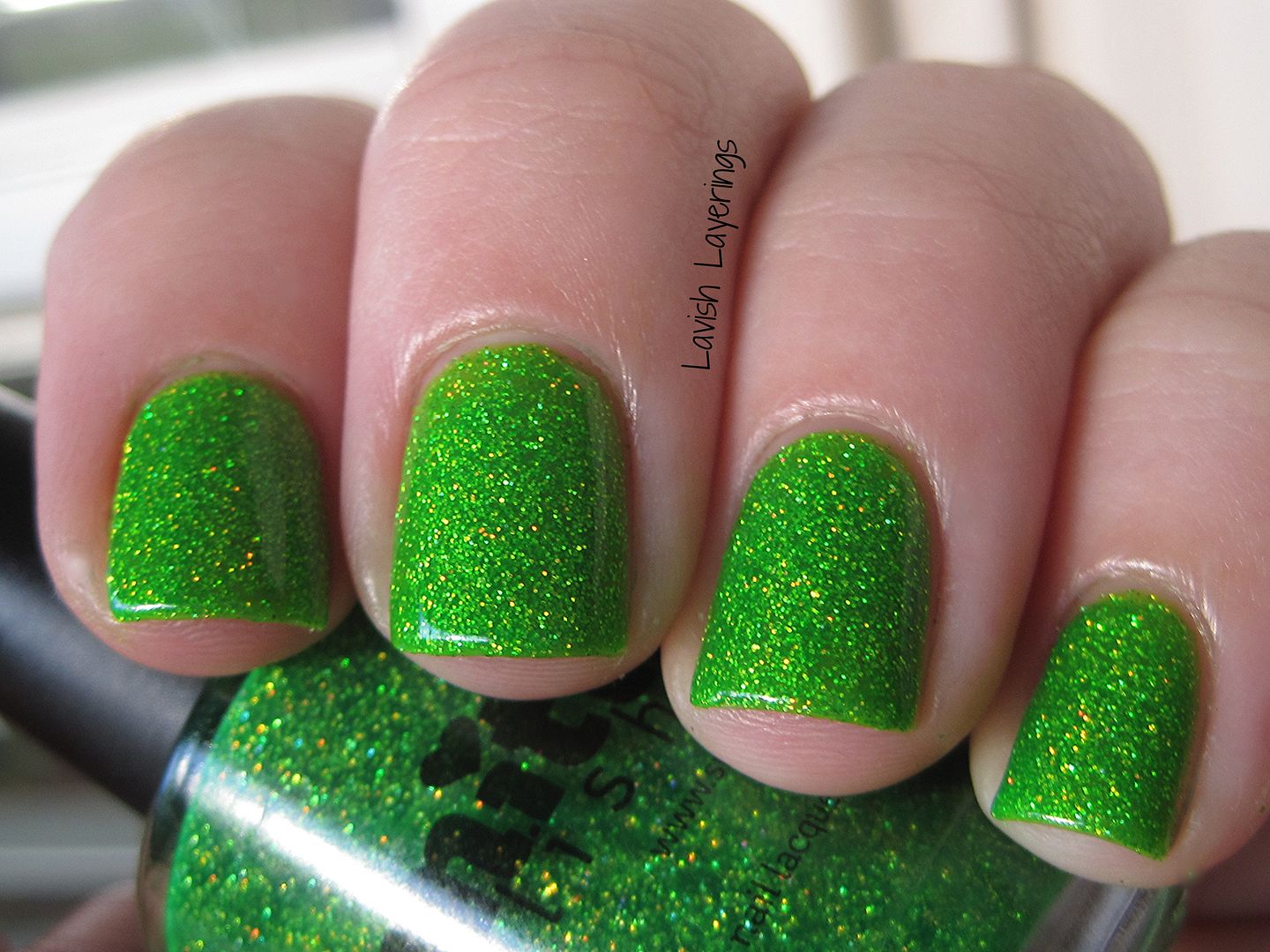 Ker-Bloom
is a medium periwinkle blue linear holo. This one had a jelly finish, so I used 3 coats for full coverage. It has the slightest hint of purple to it, but it definitely looks blue! I love shades like this, and this one is no exception.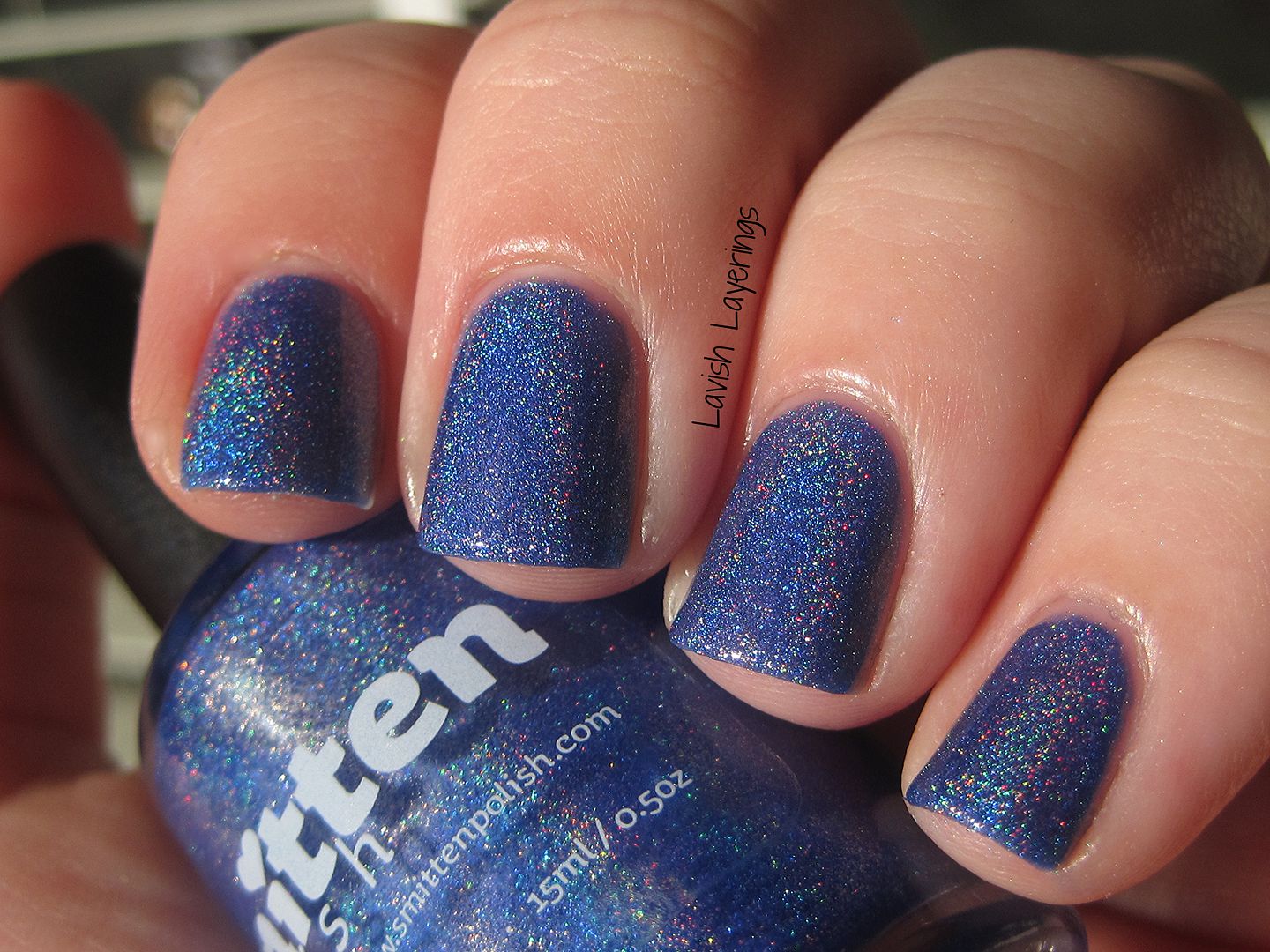 Audrey's Rainbow
is a creamy Tiffany Blue linear holo. It has a fantastic flame for a creamy holo. The formula is very nice and fully opaque at 2 coats (be sure to let it dry between coats to prevent dragging). The name is, of course, inspired by Audrey Hepburn and her role in Breakfast at Tiffany's (with Tiffany's being where this iconic shade of blue was born.) So pretty and perfect for spring.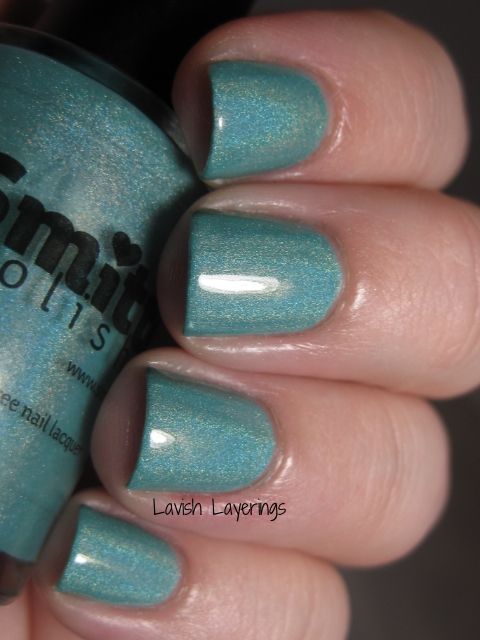 Glacial Springs is a teal jelly filled with teal microglitter. It wants to photograph more blue, but it is definitely a teal (the bottom photo is the most color accurate). Formula was fabulous and would really be fine at 2 coats, but I used 3 coats for a little more depth in my photos.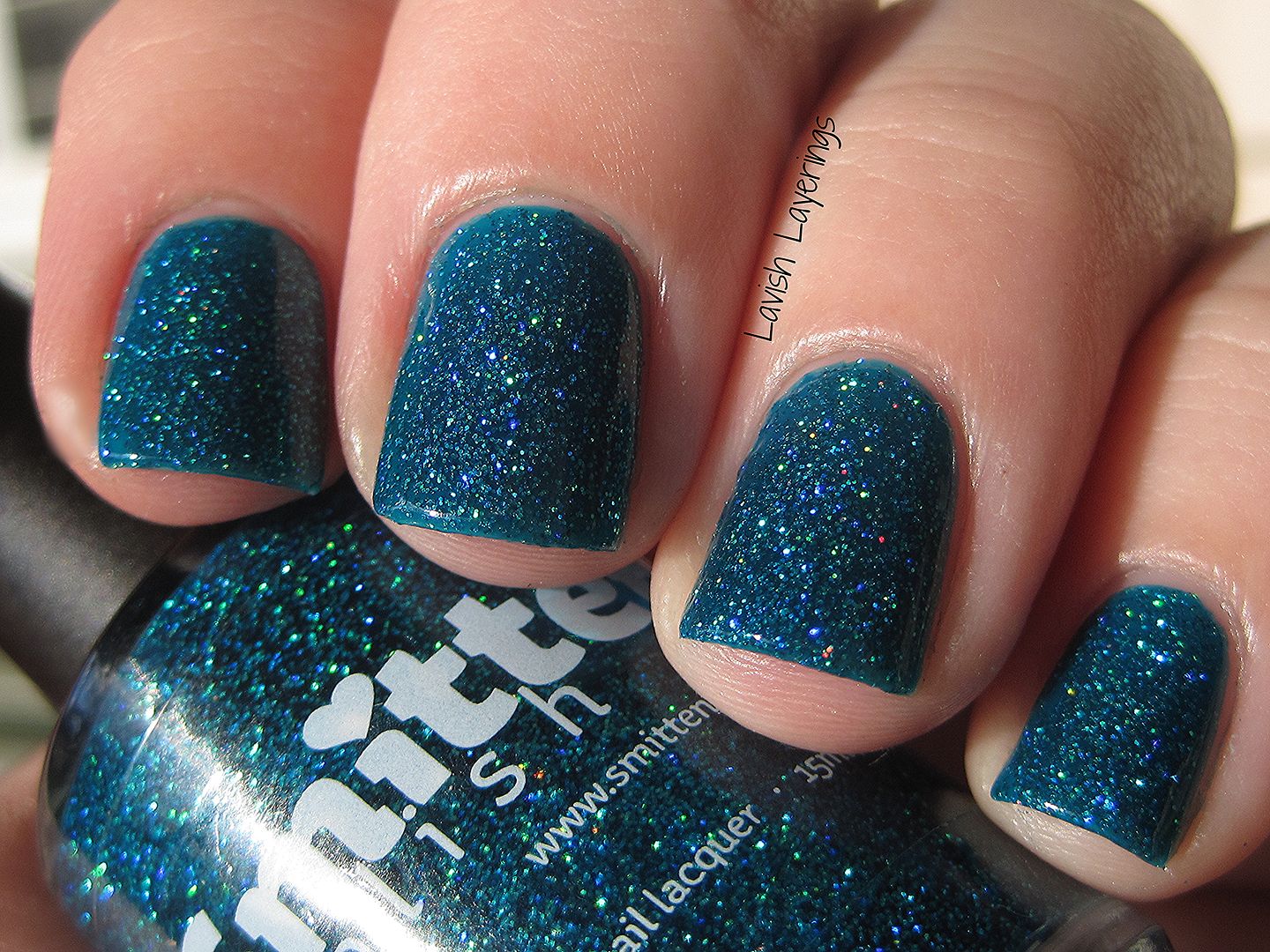 *Polishes provided for my honest review*