I recently picked up a few drugstore polishes when I was out and about that are gorgeous and affordable!
First up is Spoiled Are Mermaids Real. This is from the Spoiled line sold at CVS. They are made by the same company that make Wet N Wild polishes, and some of them are actually re-bottled Wet N Wilds. Although there are some really pretty colors in the line, the horrid brush has kept me from buying many of them (only the most interesting ones). This one is totally worth dealing with the not so amazing brush. It is a gorgeous purple with golden shimmery flecks.
This is 3 coats (I probably could have gotten away with 2 coats, though).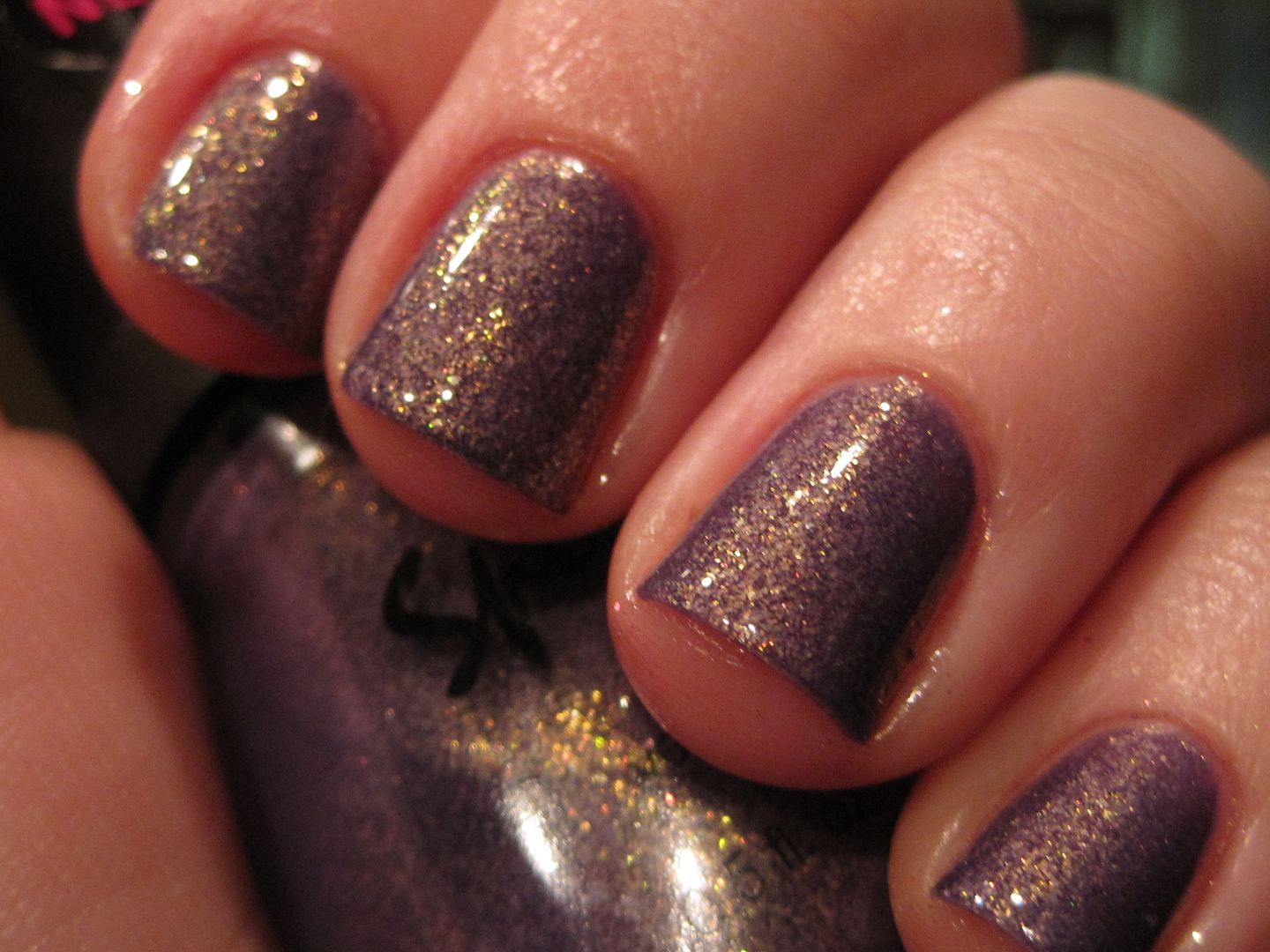 I have heard some people ask how similar it is to the discontinued Sally Hansen Arabian Night. Here is Arabian Night on index and ring finger and Are Mermaids Real on the middle and pinky finger. As you can see, Arabian Night is darker and a touch more blue toned purple with less blingy shimmer than Are Mermaids Real. I think they are both great in their own way, and it is worth it to have both to me, if you are lucky enough to find Arabian Night.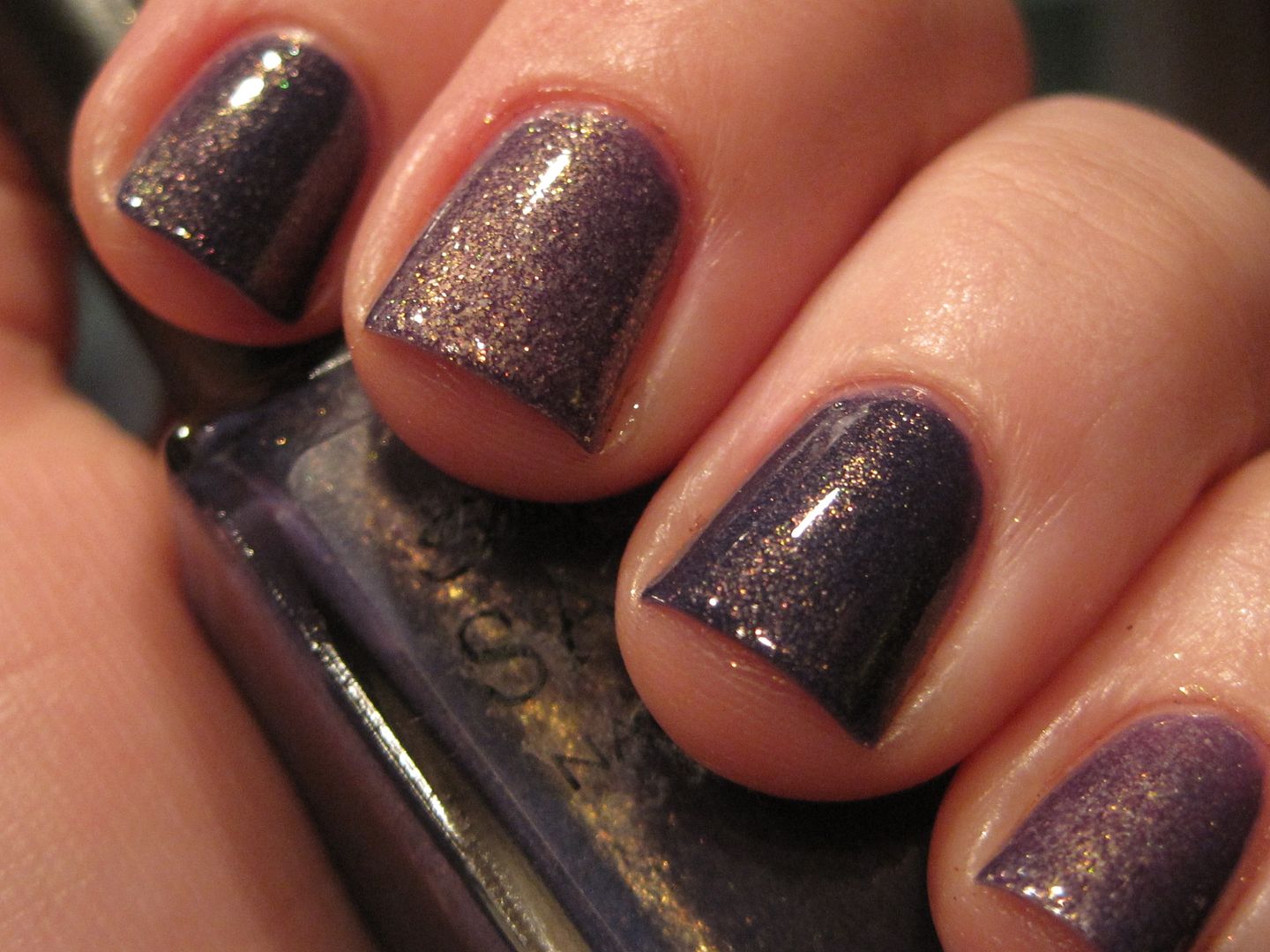 Up next I found 2 pretties at Rite Aid. First up is a polish from the L.A. Girl Fruity line called Blissful Blackberry. These polishes have a gorgeous glass flecks in jelly bases, and I actually went back and got 2 more from the set because I liked this one so much!
This is 3 coats (It was a little sheer, but buildable).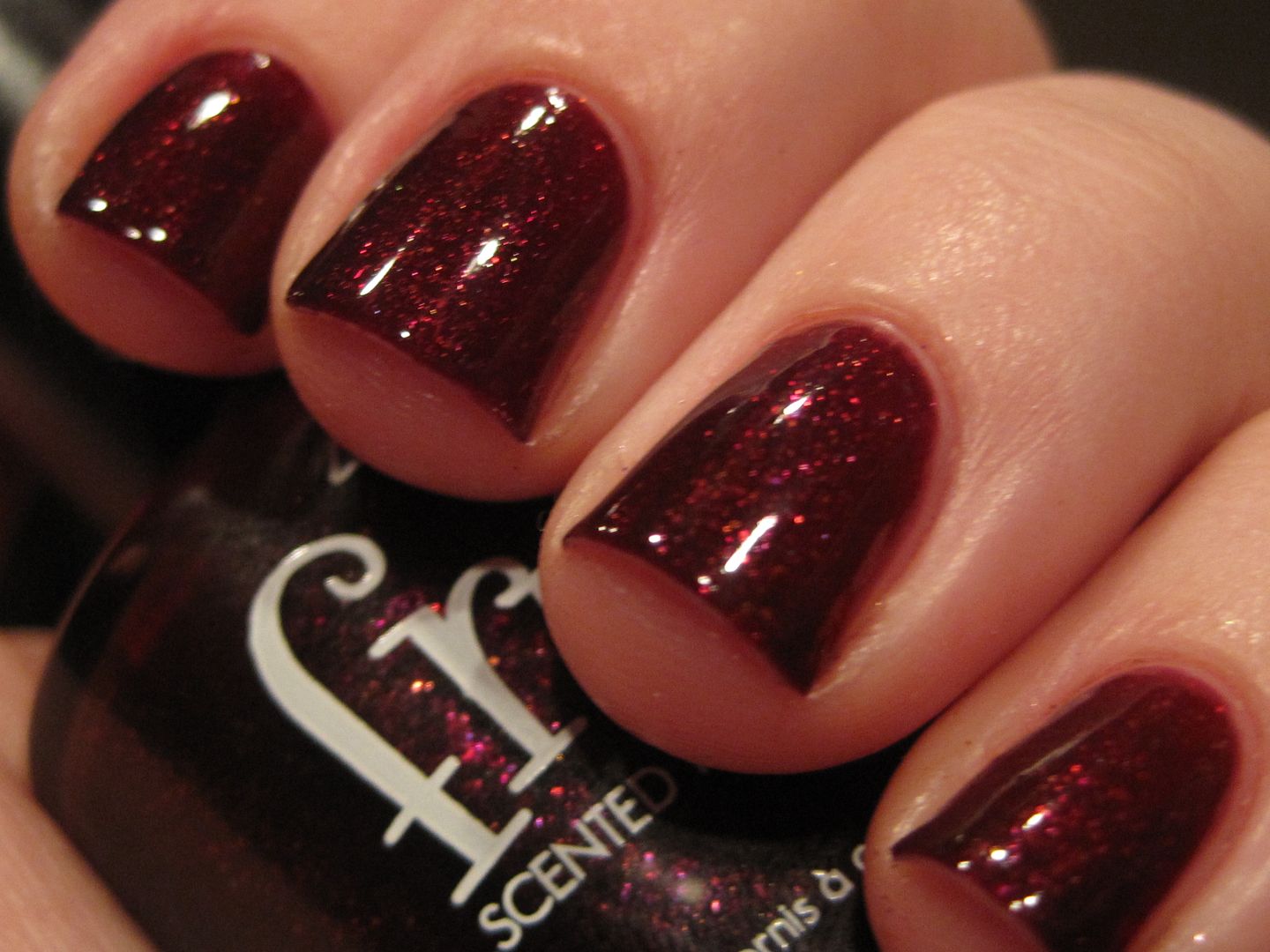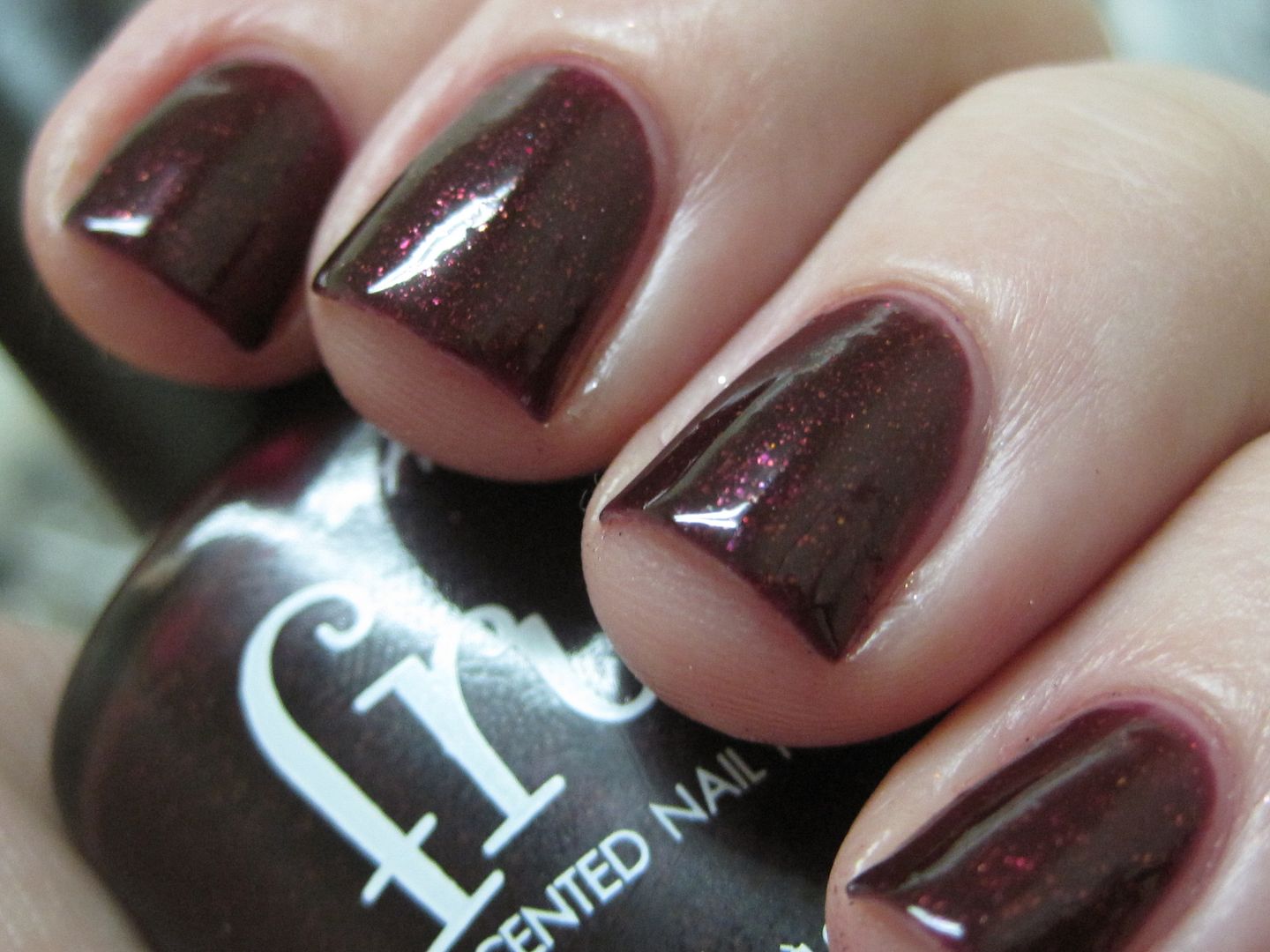 Last up was Color Club Metamorphosis from the Take Wing collection. This polish has a slight duochromy look in the bottle, so I decided to layer it over black to try to bring that out. It is a gorgeous teal shade in most lights, but it does occasionally flash purple/pink.
This is 2 coats over black.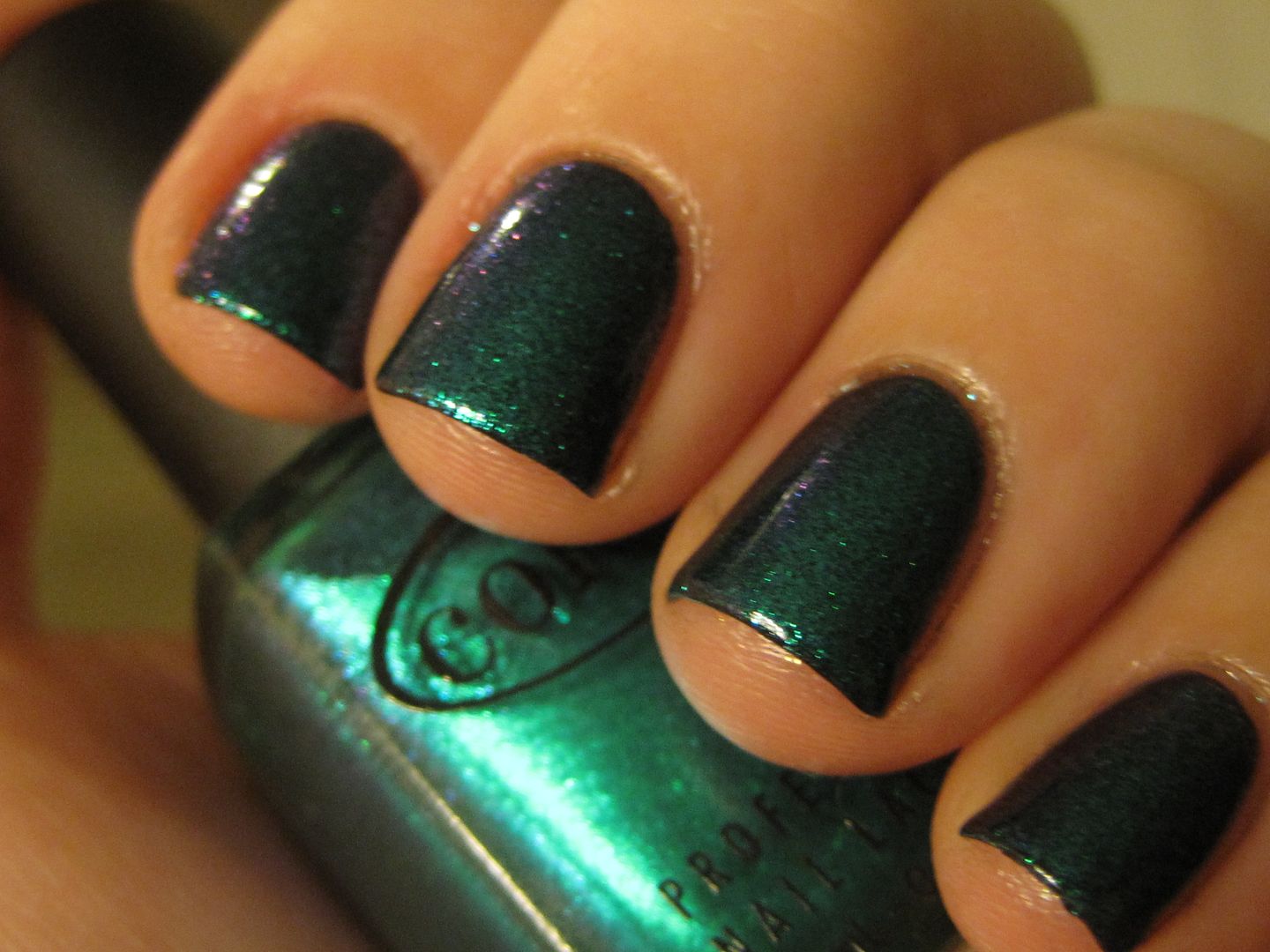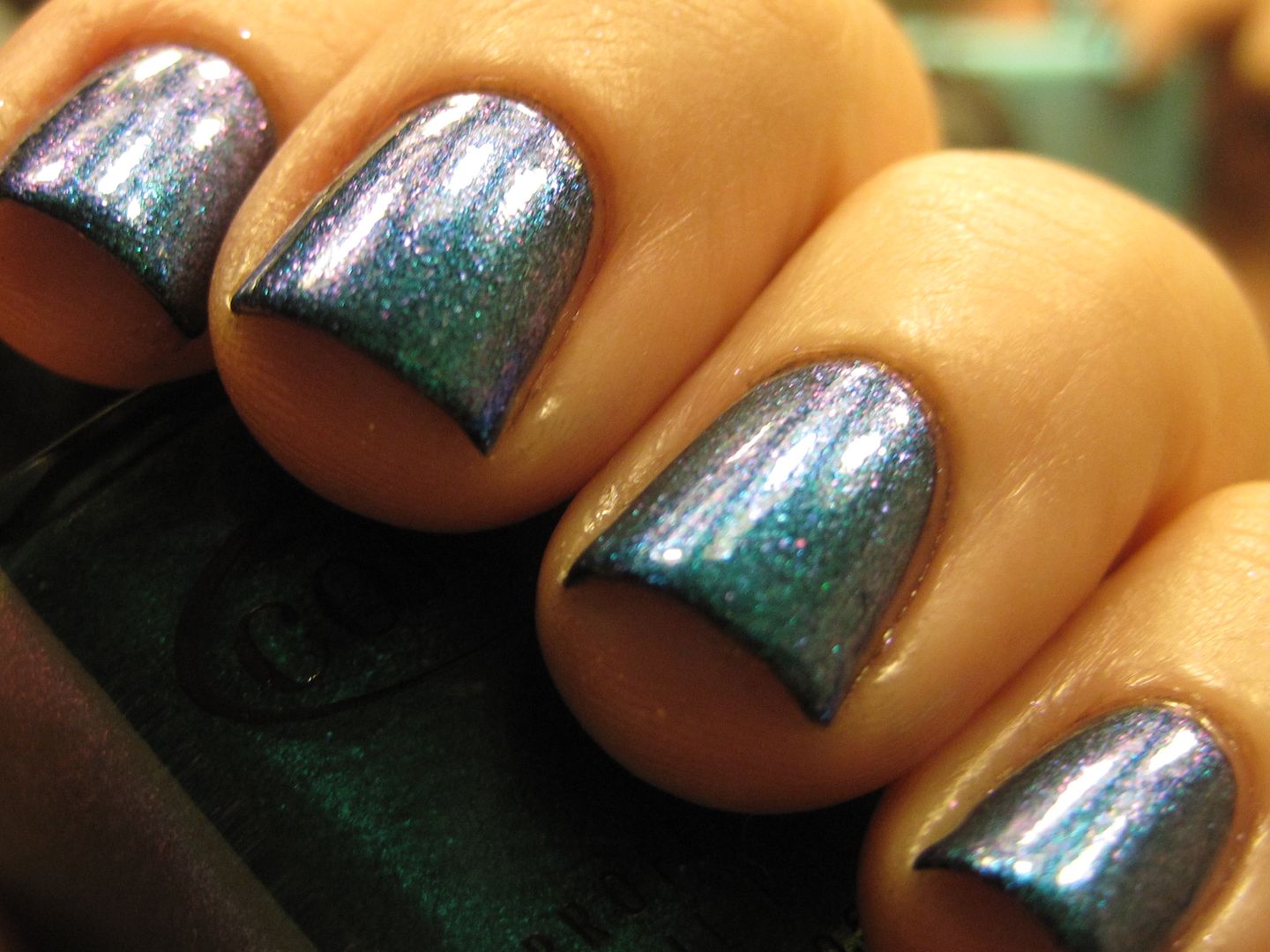 I love finding treasures at the drugstore! Cheap thrills are always fun! Thanks for looking!