Today I have a layering suggested by a lovely lady on Makeupalley. I was wearing Nubar Moon Eclipse (formerly named Moon Shadow) as my mani, and she suggested layering a red-green color shifting topcoat over it. The results were fantastic! Thanks again for the suggestion sthenn0!!
First up here is Moon Eclipse alone. As I do with most duo/multichromes, I layered it over a dark base to help the duochrome really pop. I used a dark purple, China Glaze Let's Groove, as the base for this mani. I will have to say that it would not photograph completely accurately. The purple here photographs more burgundy, but in fact it looks more purple in real life, very similar to OPI Diva of Geneva (one of my all time favorite polishes). It has a lovely purple/amber/golden color shift.
This is 1 coat of Nubar Moon Eclipse over China Glaze Let's Groove.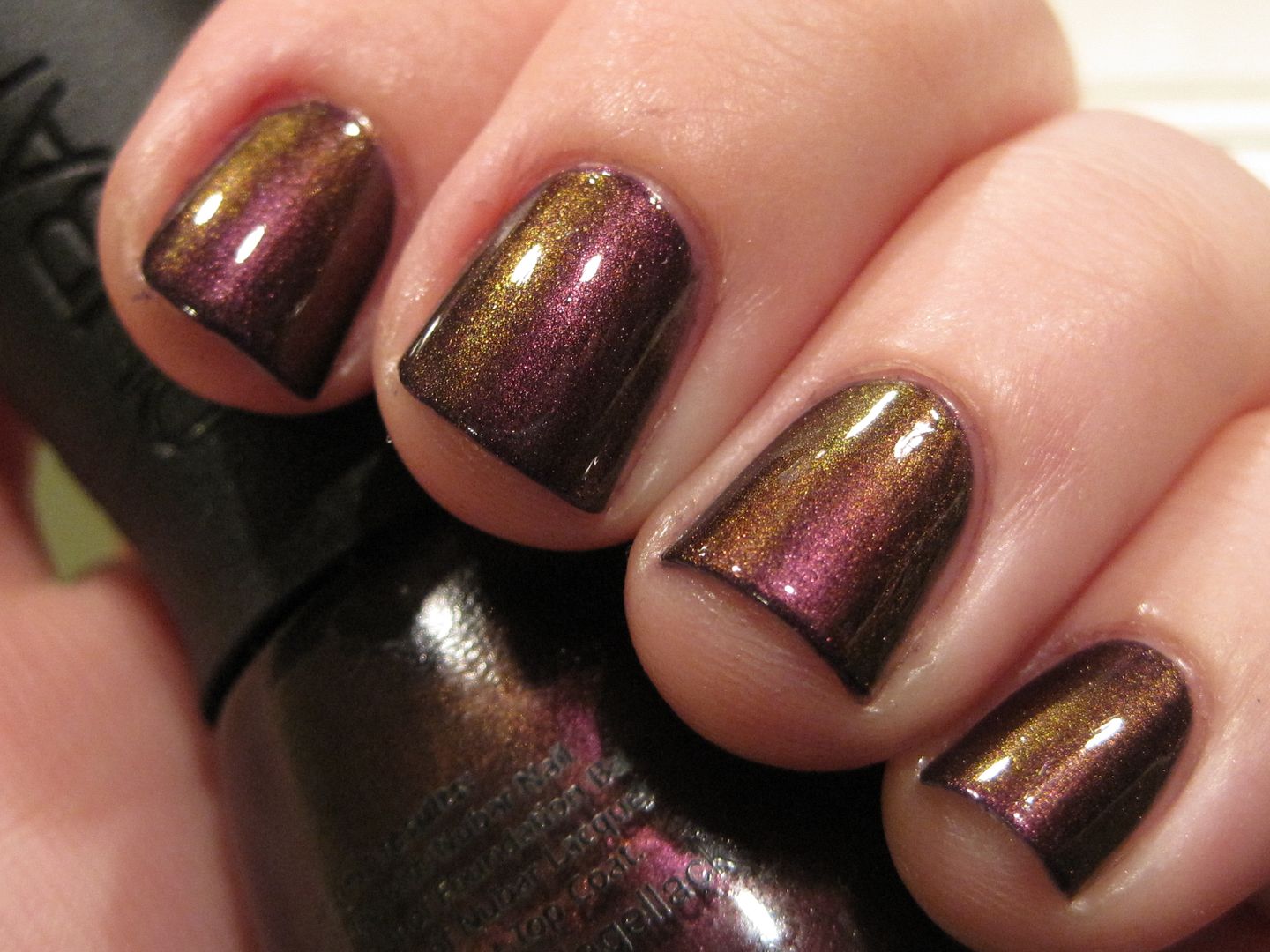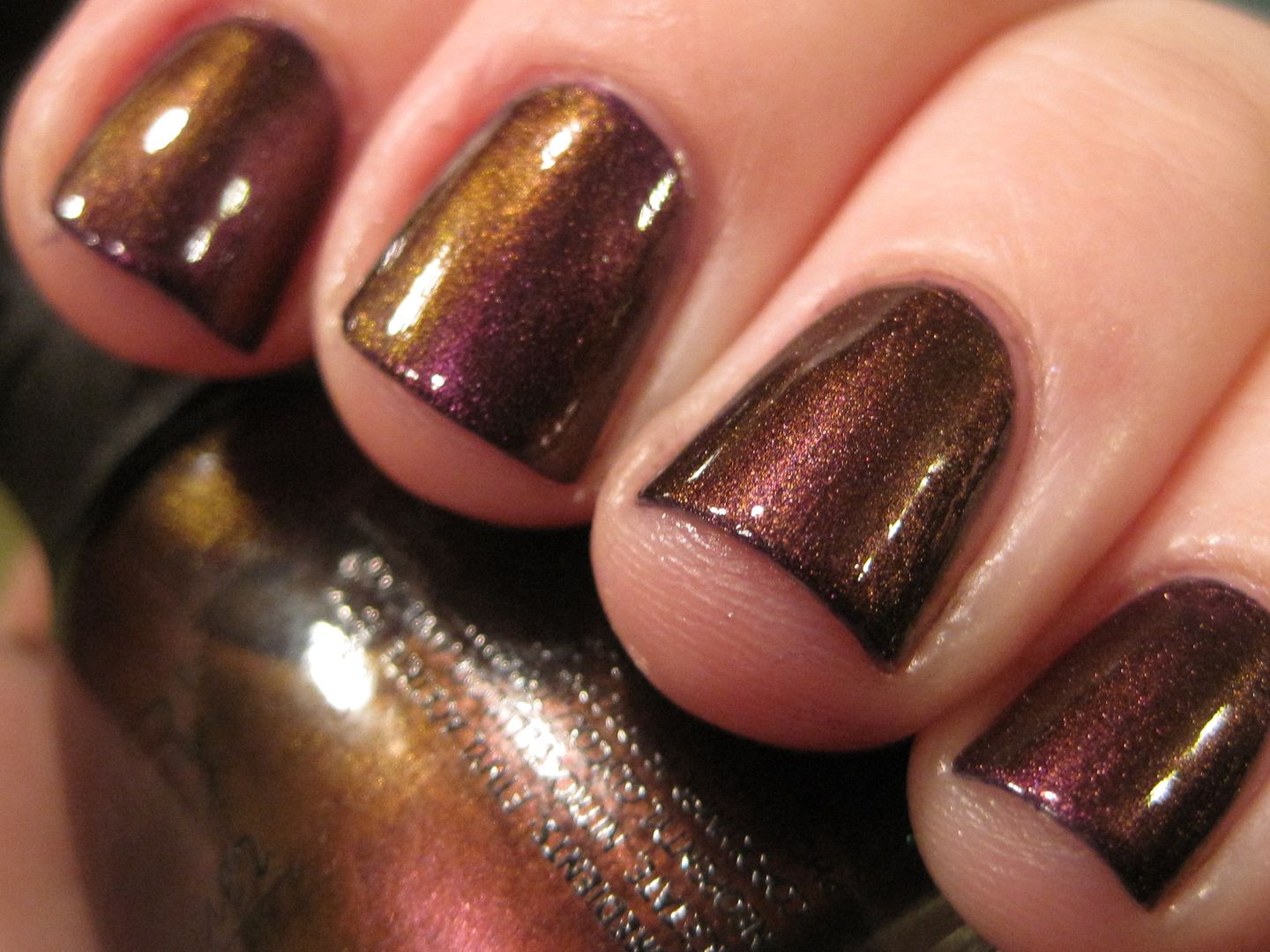 .
Next I layered 1 coat of Lilacquer Bakeneko over Moon Eclipse. This polish is very similar to Clarins 230 with red/green color shifting pigments and a slight purple tint. It is available at Lilacquer's etsy shop
here
, along with a whole line of color shifting and duochrome polishes.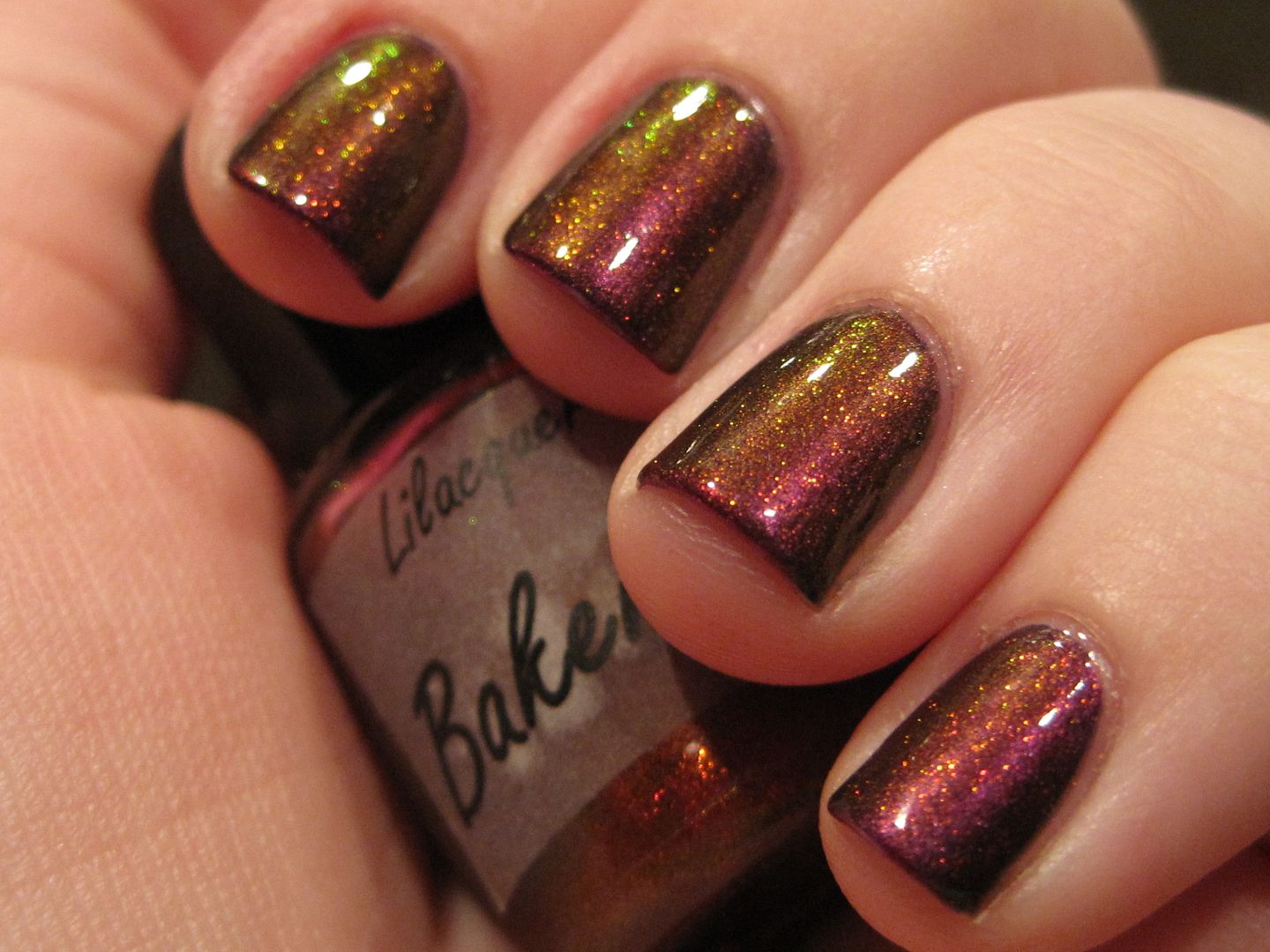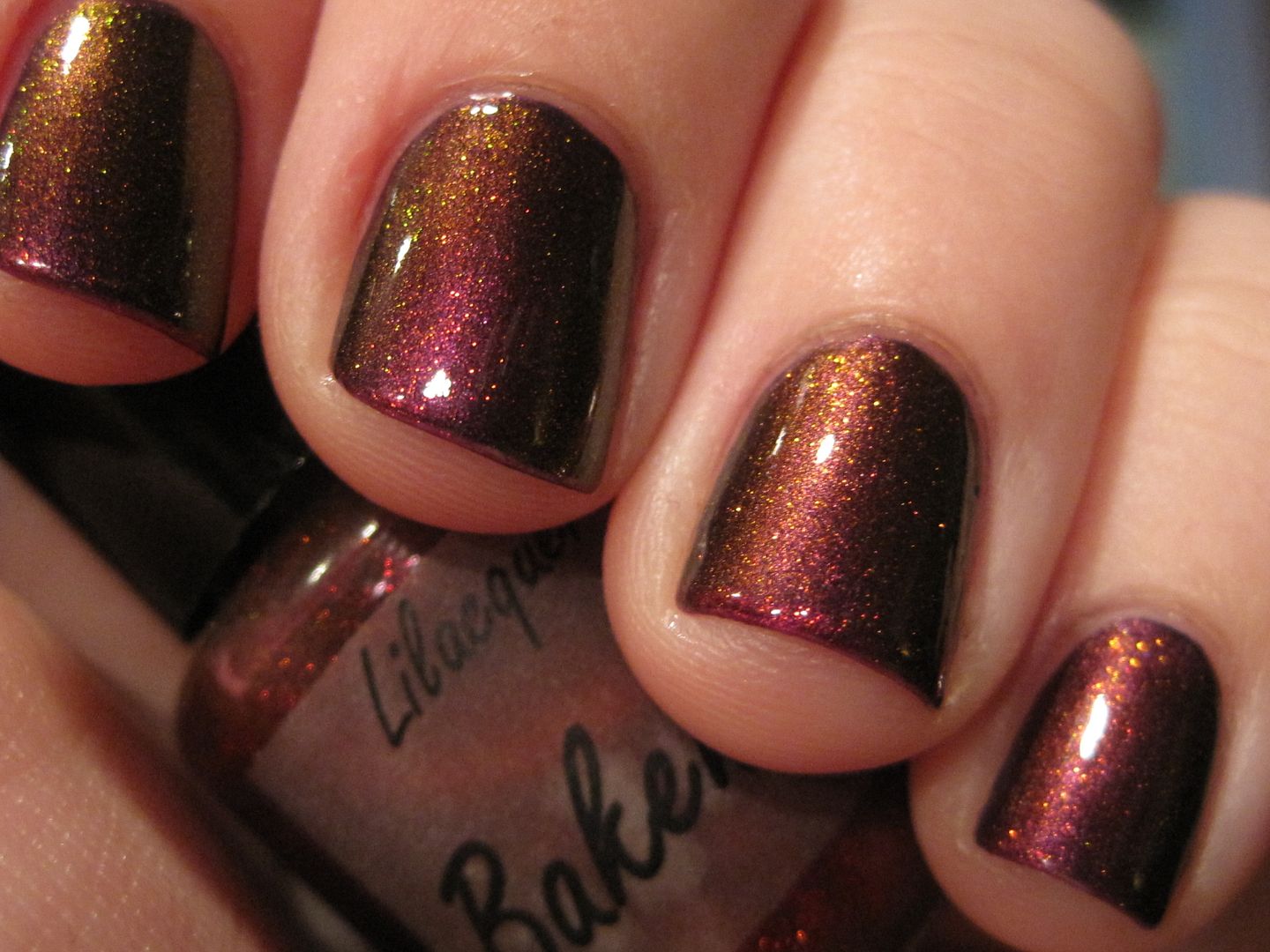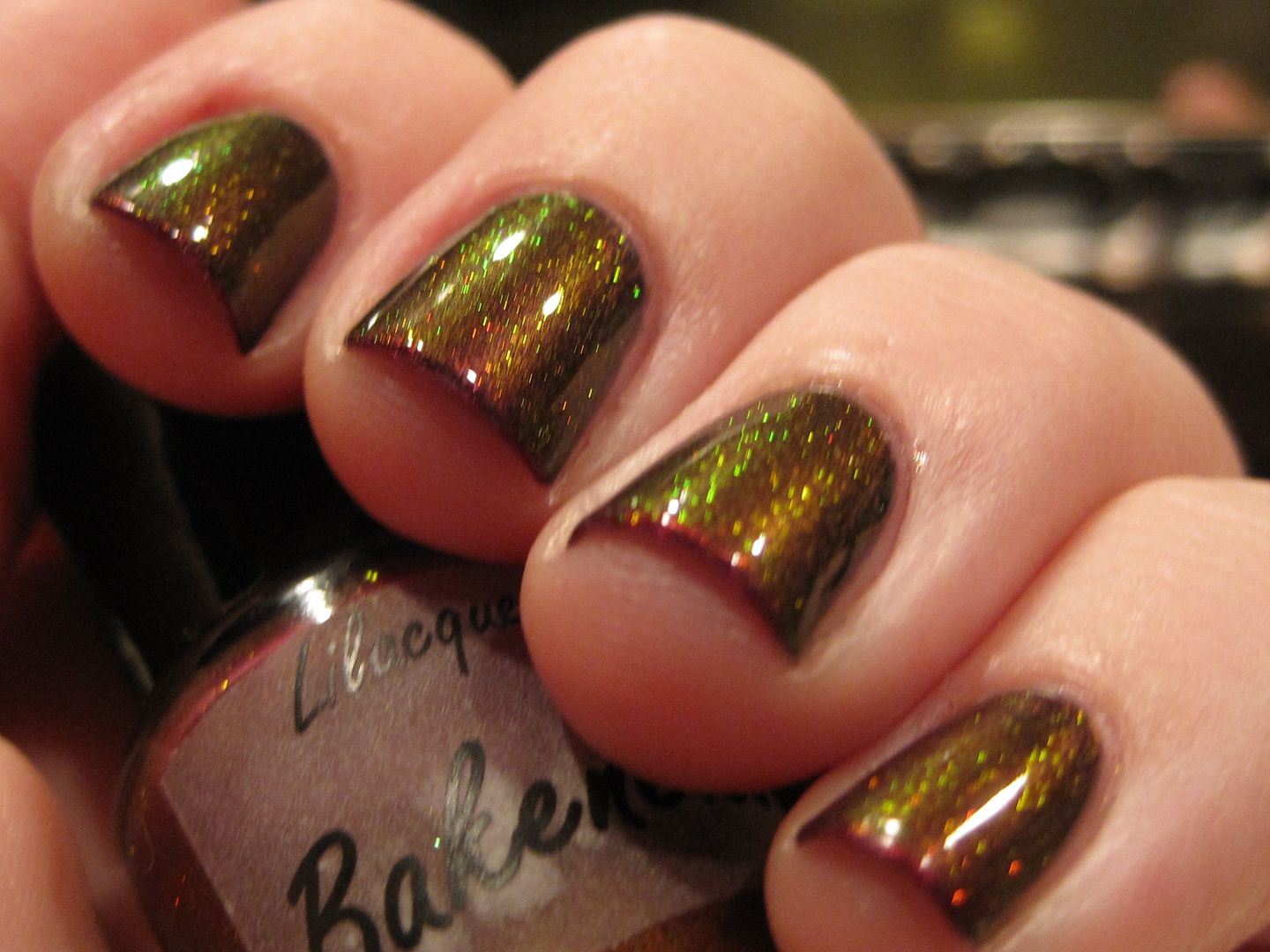 Here are some more picture to show you how this combo looks in a different light. It really was a stunning combination in all lights.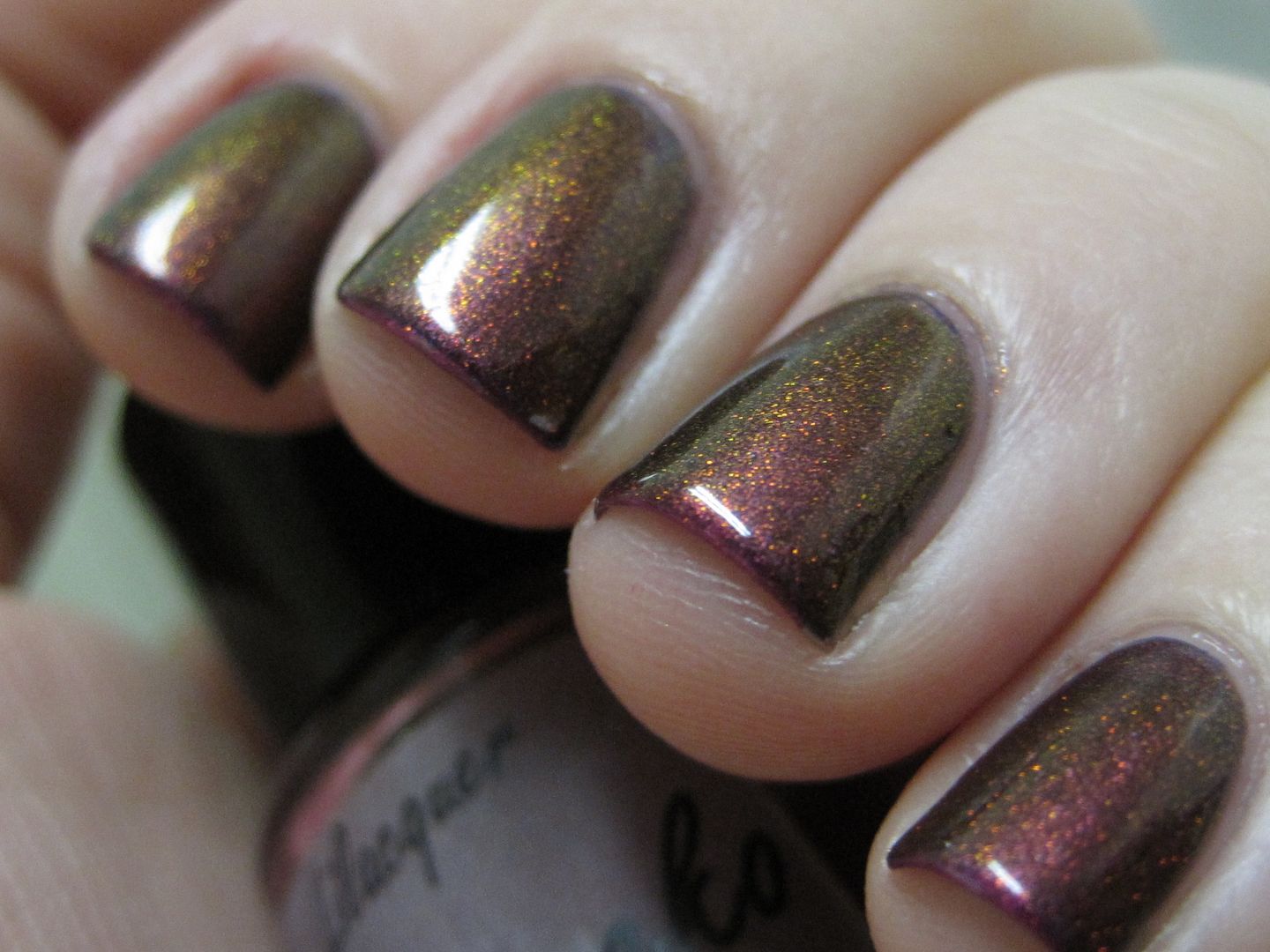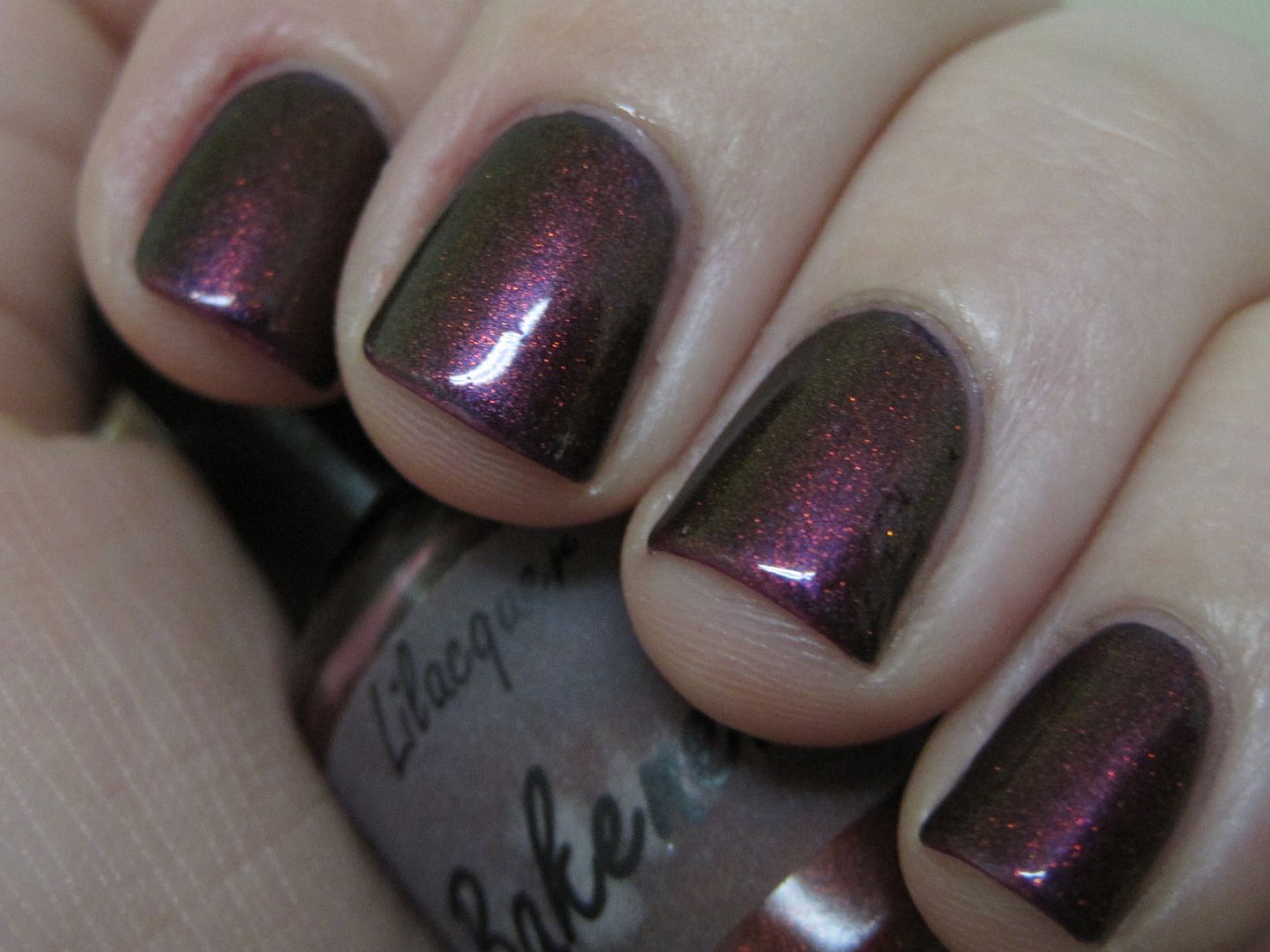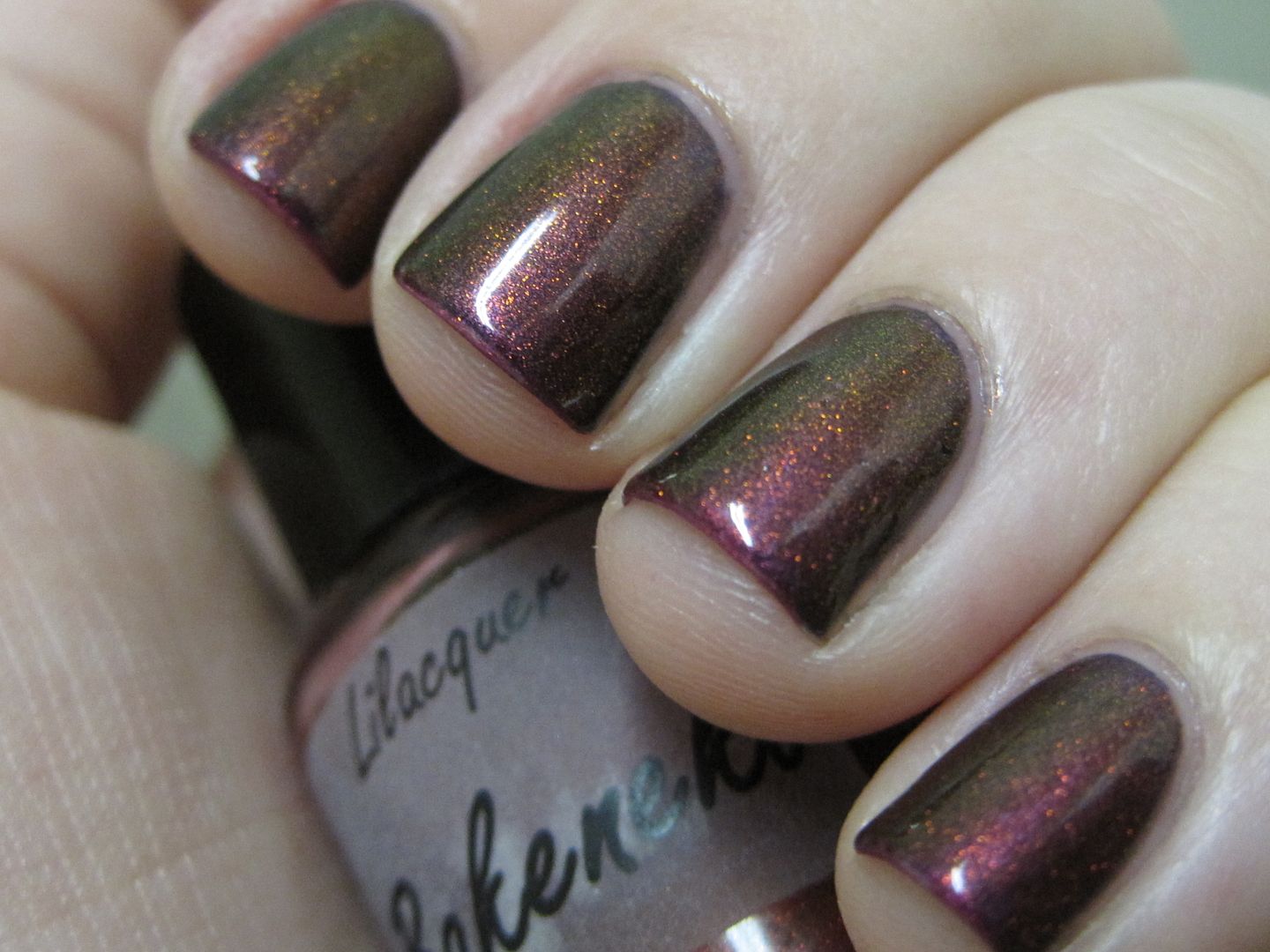 I realized today that I have been doing so many manis with my Clarins 230-esque polishes lately, but I love them so much! I find that they make everything better! I have some fun glittery things coming up for you guys, so do not dismay if you aren't quite as obsessed with them as I am! As always, thanks for looking everyone!