Hi everyone! Today I have a wonderful layering combo that I discovered while playing around with a gift from my friend Moxie over at
Pied Polish Piper
.
OPI Chatters Me Up was a Canadian exclusive OPI that was sold at a retail chain there called Chatters. If you don't have it, do not fear...it is quite similar to Orly Rococo-a-Gogo or Zoya Valerie and Jem. It is a gorgeous reddish purple with golden foily shimmer. Moxie was so kind to send it to me since I didn't have access to it here in the states (and she knows that colors like this are right up my alley).
I layered 1 coat of Cult Nails Clairvoyant on top. I know that many people are sad about not picking this one up before its production was put on hiatus, but I will tell you that you can get a similar look by layering 2-3 coats of Finger Paints Twisted over darker colors like this. The main difference is that Clairvoyant is much more dense with flakies and it has a tinted base. Over darker colors, though, the tinted base doesn't make a huge difference in the outcome and multiple coats of the Finger Paints help to achieve the same density of flakies on the nail.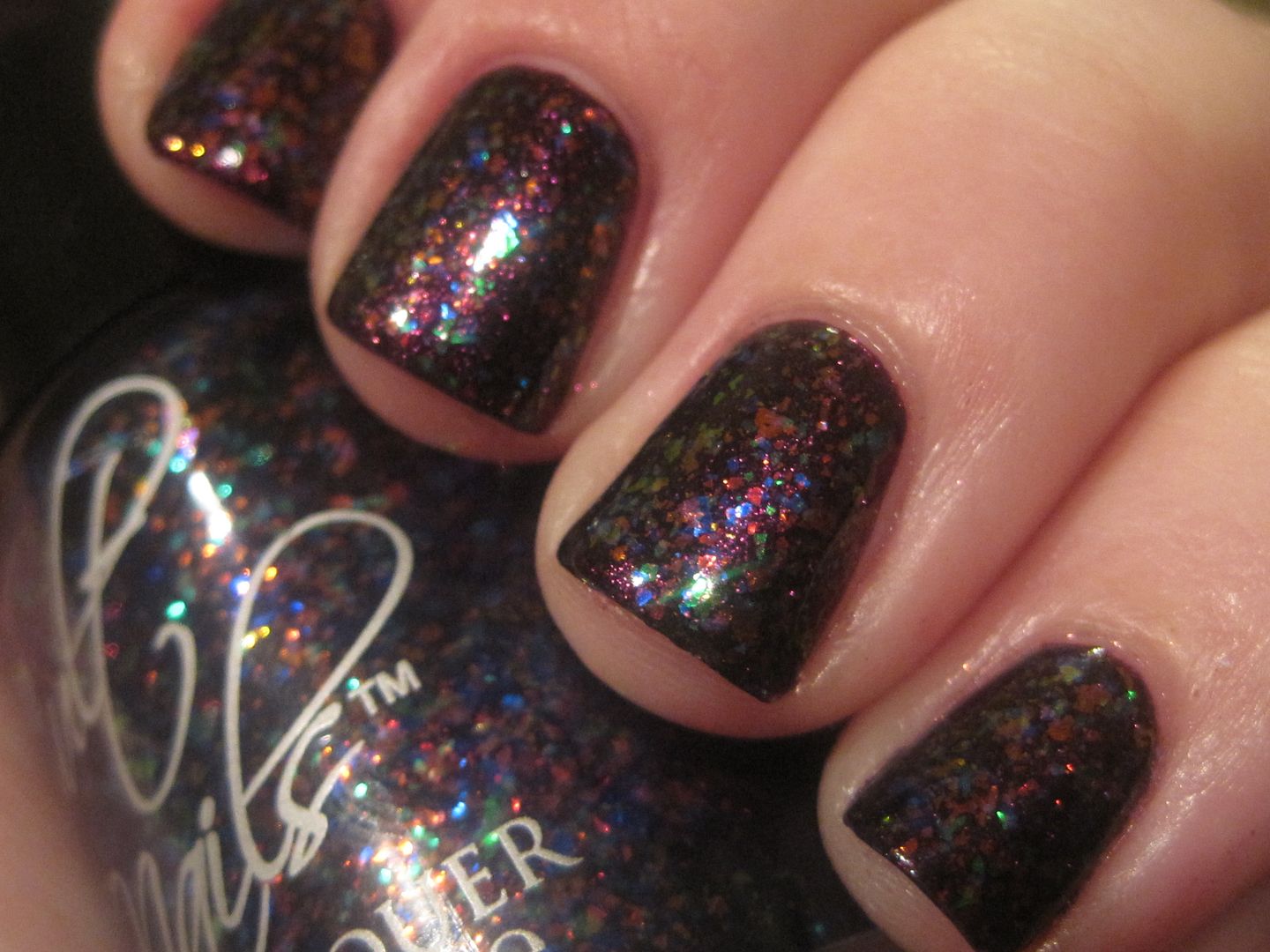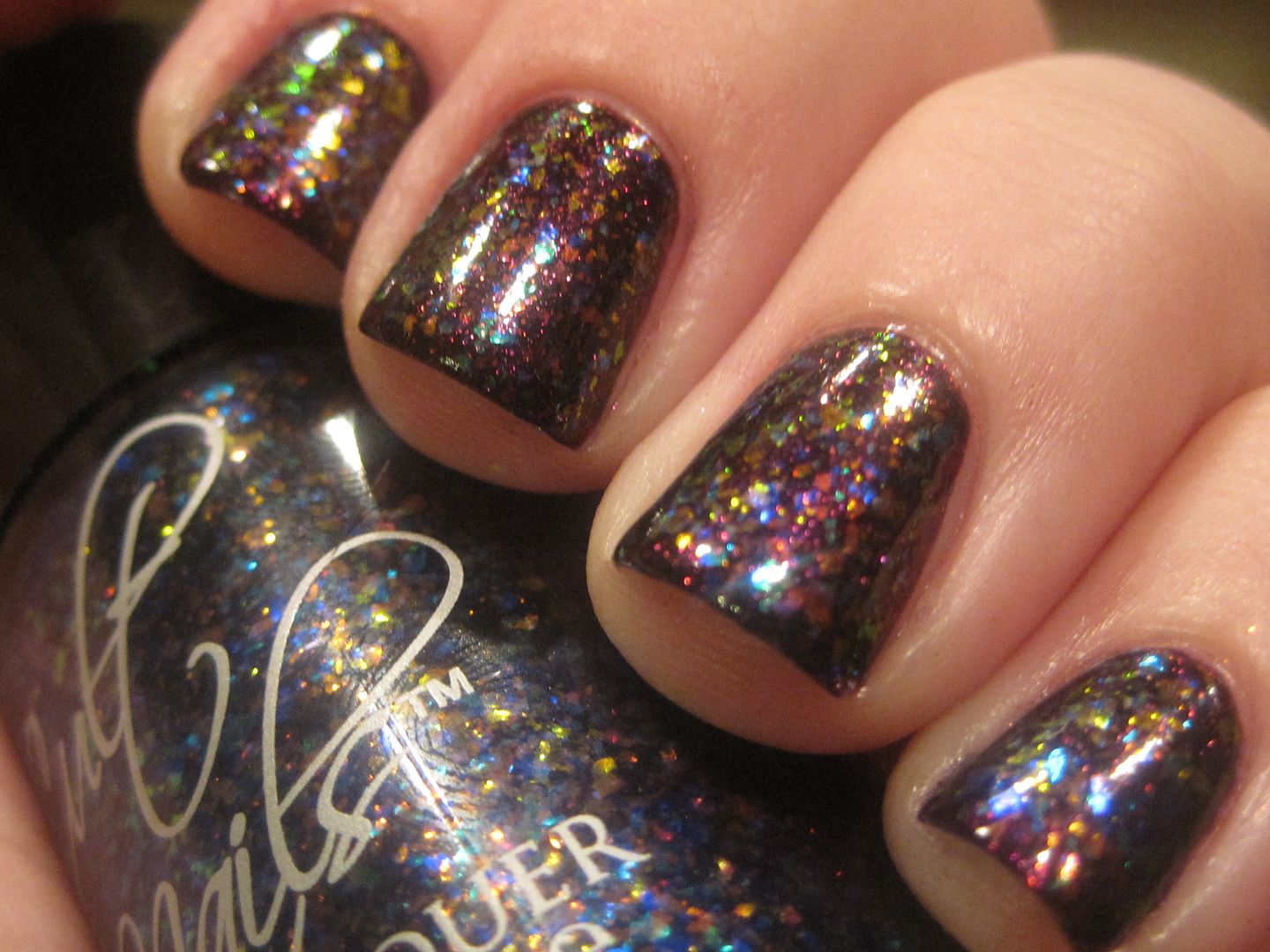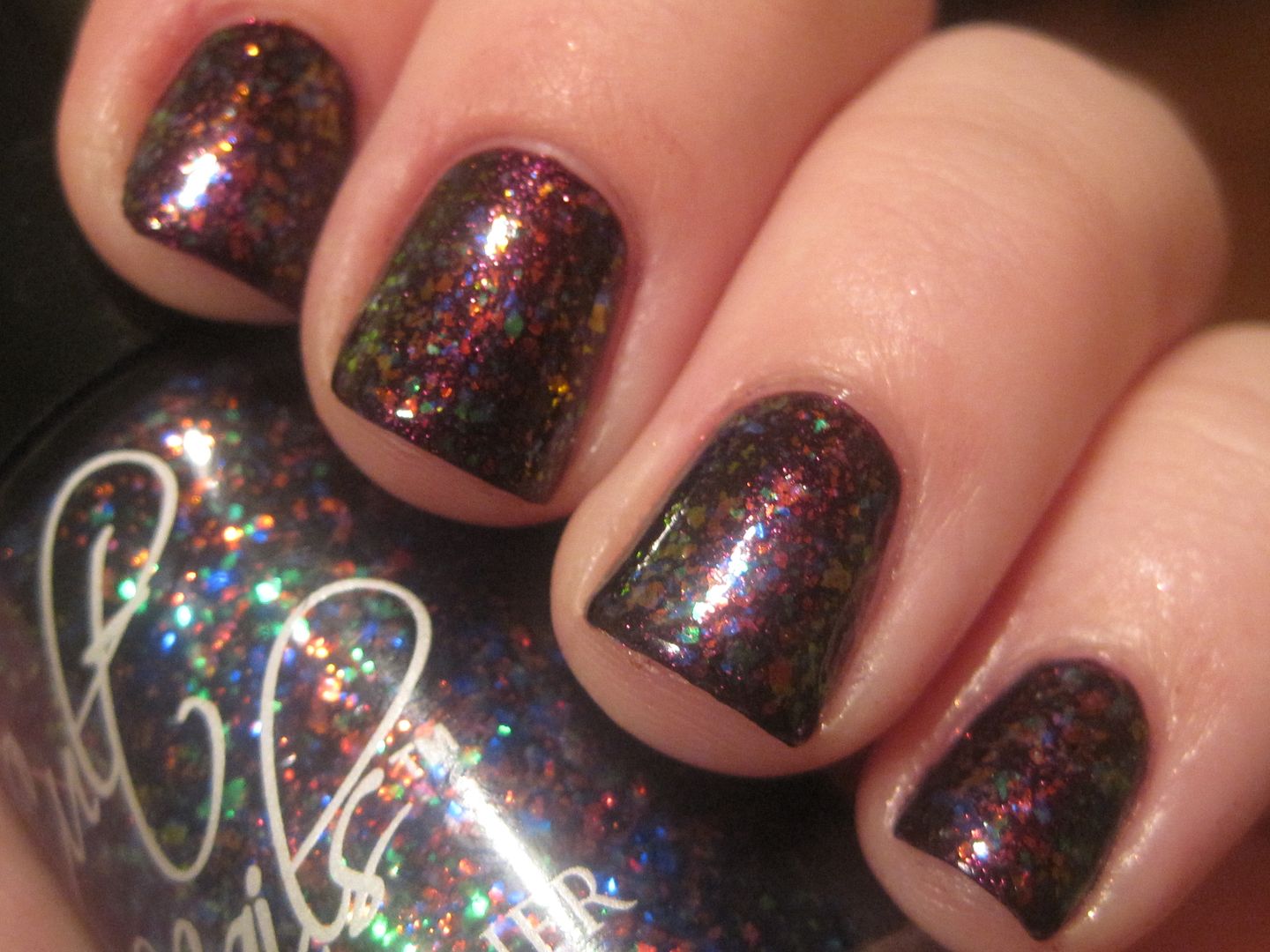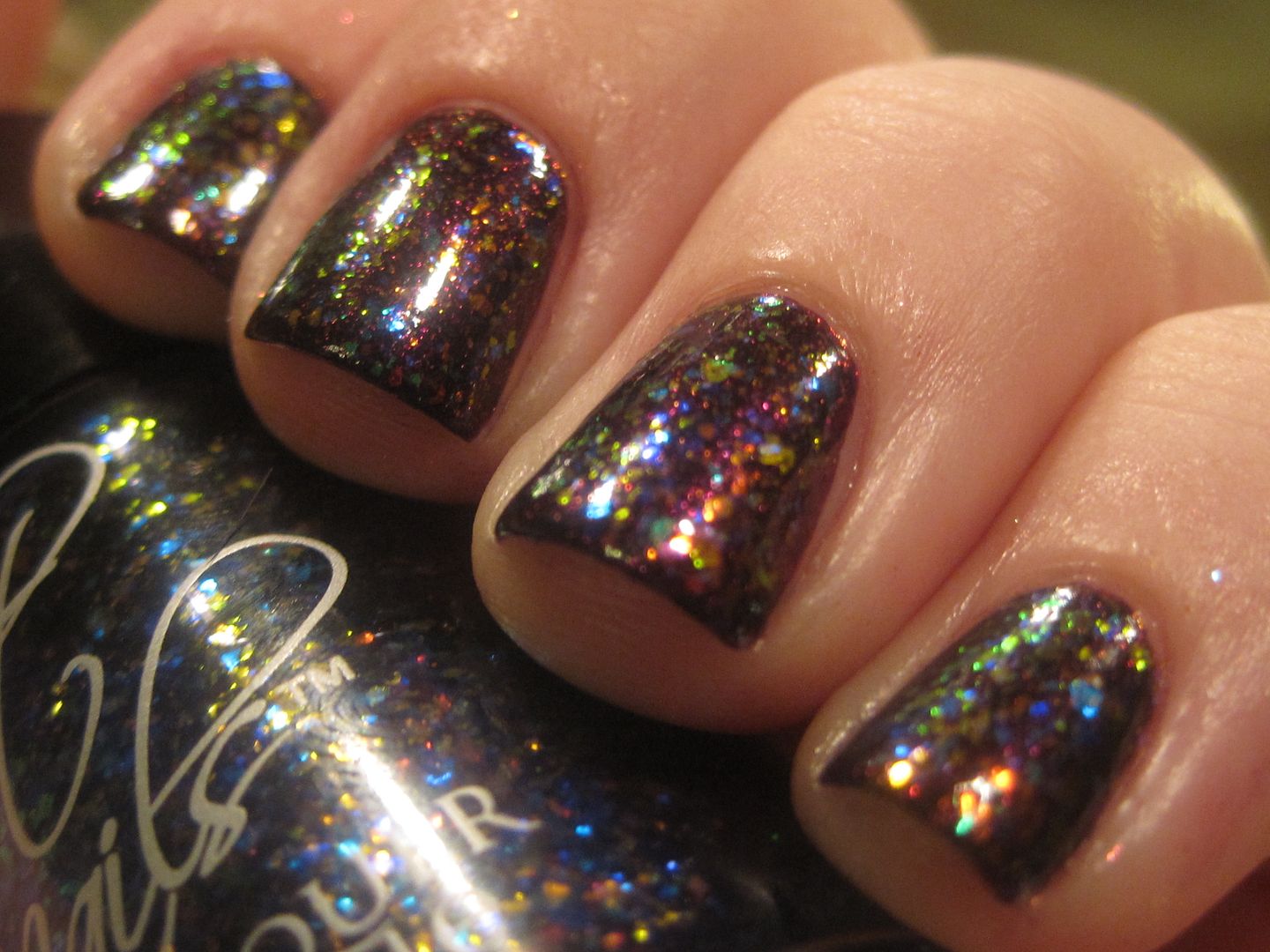 *Dreamy Sigh* I really am a sucker for a good flakie. Thanks for looking everyone!