Hi everyone! Today I have a special treat for you! I received
Darling Diva Polish's Diamond Collection
in the mail this week and as soon as I got them out, I knew I wanted to try and stamp with them. I will have proper swatches of the collection soon, but I HAD to show this stamping to you guys first!
For this mani, I started with a base of
American Apparel Mouse
. I used the butterfly design from
Bundle Monster plate 205
for the stamping. The colors I used from the
Diamond Collection
included
Blue Diamond, Green Diamond, Pink Diamond, Rose Diamond
, and just a little of
Chocolate Diamond
. These polishes are super opaque, so they stamp flawlessly. Do note that you have to work fast when stamping because holos tend to dry quickly. Maybe this mani looks a little springy, but I don't care! I love it!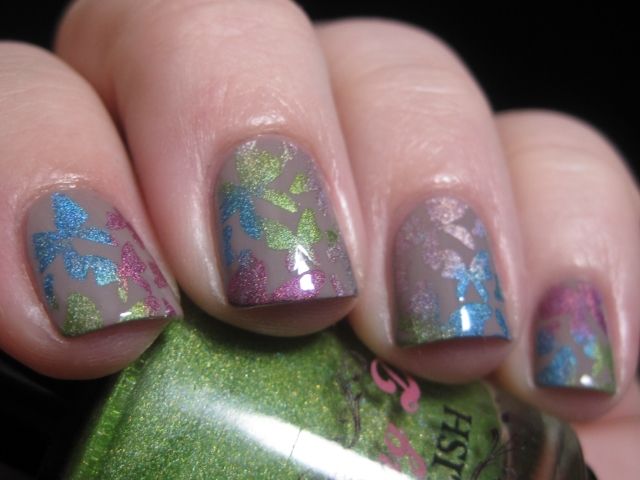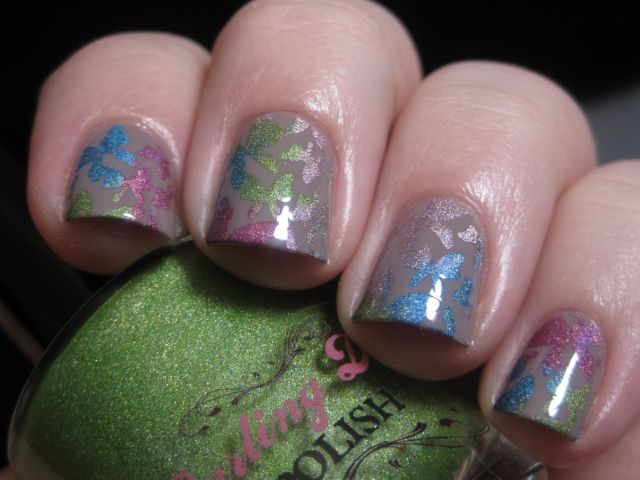 Darling Diva Polish
is available from creator Carrie's
Big Cartel Shop
as well as from
Llarowe
. The Diamond and Opal Collections are now available, so be sure to check those out! I will have swatches of both collections for you soon! Follow Darling Diva Polish on Facebook for updates on new collections and restock news.
Thanks for looking everyone!