Ack! I'm so far behind on
"Falling for Nail Art"
! I have skipped 2 so far, but I have ideas for both of them that I do intend to carry out at some point. I've still been doing some stamping and things, but I've been inspired by some other most decidedly NOT fall related things so...yeah. Anywho...this was inspired by
"Harvest"
. I used a base of
Kiko Sugar Mat Burgundy
(which is a dupe of Nicole by OPI Cinna-man of My Dreams) and then I stamped it with
China Glaze 2030
and
Bundle Monster plate H11
which had a lovely pumpkin and leaf design. I thought this color combo really screamed fall. Also...I just love the look of stamping over textures.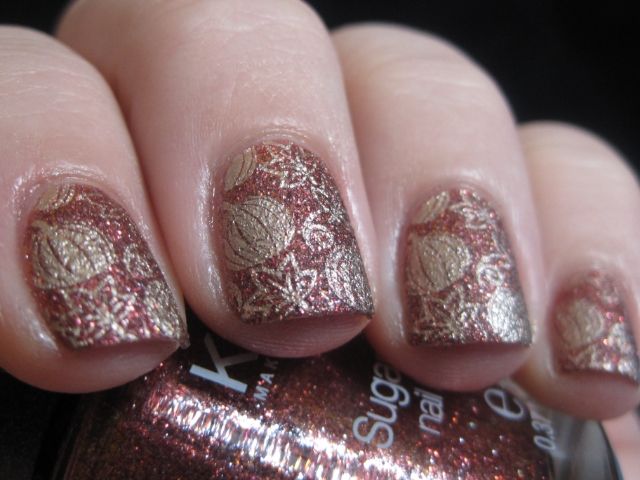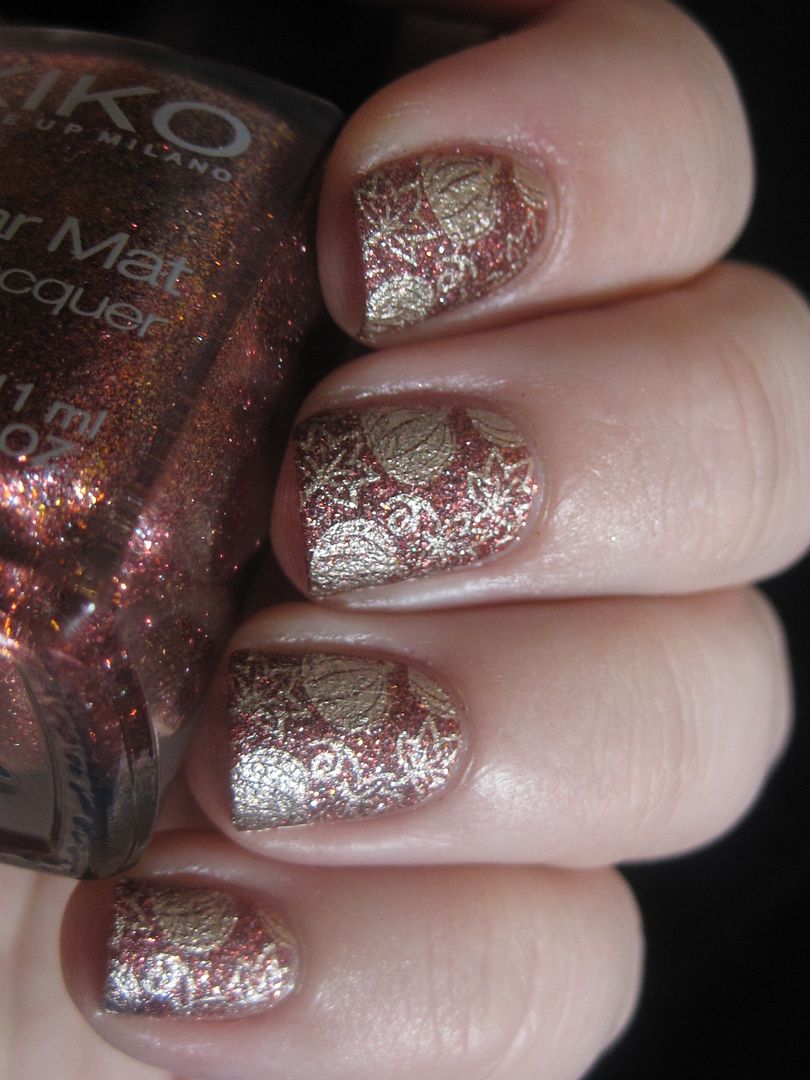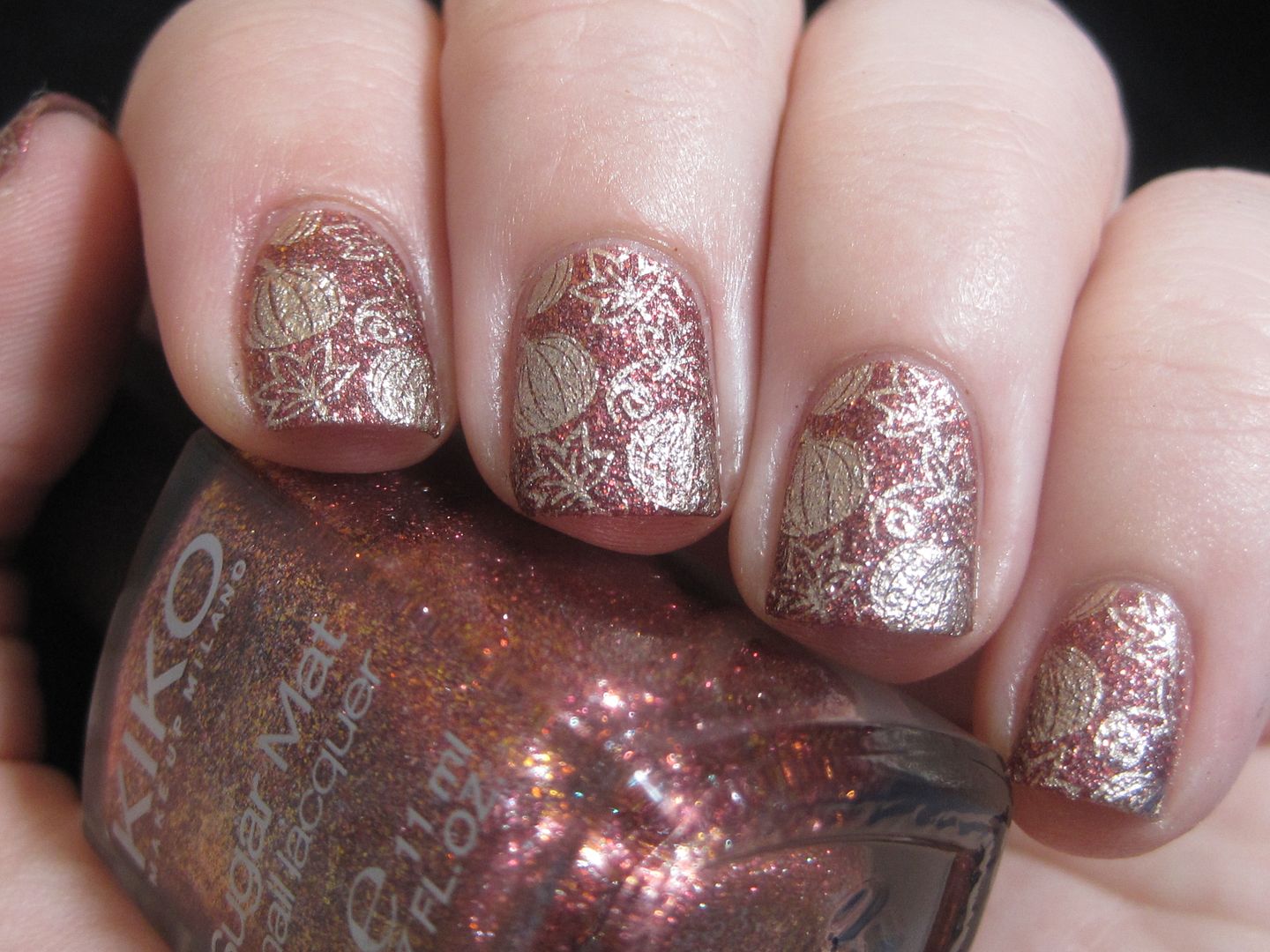 I did find out recently that
Ninja Polish
has the Kiko Sugar Mats in stock, so that is good news for those of us living outside of the UK! Thanks for looking everyone!