Ever get in the mood to do something super girly...and perhaps fit for a birthday party...for absolutely no reason? Happened to me. I rarely ever do stuff like this, but I was like...ooh...pastel pink and rainbow glitter...YES! I think I was longing for that OPI Breast Cancer Awareness polish from this year that I never found anywhere, so this idea was born. I used a base of
American Apparel Coney Island
(which is pretty, but the formula was streaky) and then I used
Sephora by OPI Spark-tacular Topcoat
on top. I will have to say...of the plethora of rainbow glitters that I have seen,
Spark-tacular Topcoat
is my absolute favorite. I think that the glitters are all perfectly sized (I like that a lot are smaller glitters) and there is also just enough silver glitter mixed in which I think tones it down enough that it looks lovely with pastels.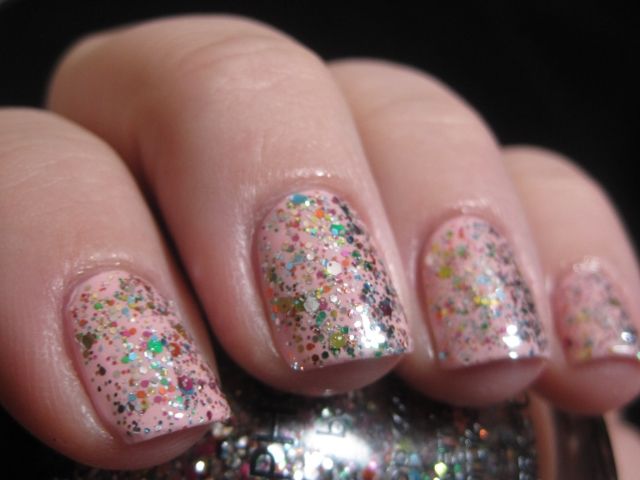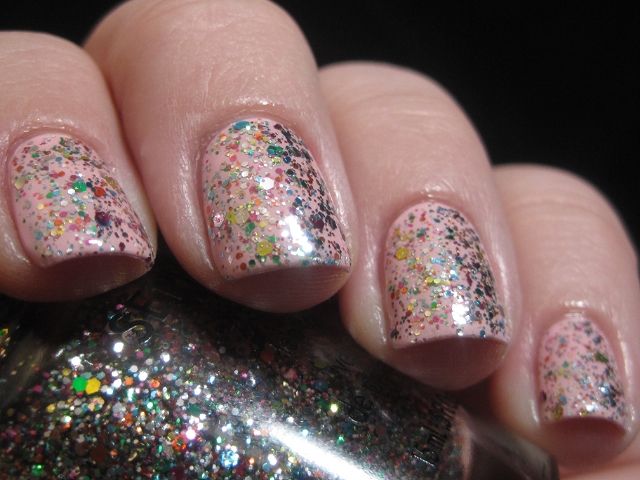 And then...I had to matte it...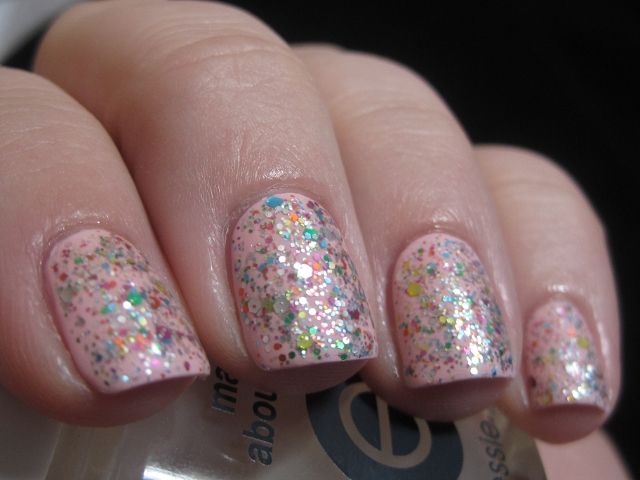 Really though, if you are still looking for that perfect rainbow glitter, I highly suggest snapping up Sephora by OPI Spark-tacular Topcoat before it disappears forever. My second favorite is Confetti Tasmanian Devil so if you see that one at Rite Aid, it is also a good choice. I think the extra silver in those polishes is what makes me like them more than others. Do you have a favorite rainbow glitter?
Thanks for looking everyone!