Ok...I'm SO behind on the
Falling For Nail Art Challenge
and I'm sure that I will not complete it, but I have been out of town a lot this month so doing challenge nail art hasn't always been possible. PLUS...I've had all of this OTHER nail art I've been wanting to do that really has nothing to do with fall. This mani was inspired by
"First Frost"
. I will start off with a disclaimer that I realize this isn't actually nail art. It was supposed to be the base of some frosty nail art that unfortunately went south. I thought I would share this with you anyway because it was so pretty! I was really sad that I ruined it with a nail art fail.
This mani was inspired by a mani that
Mirma Natalia
posted on her
Instagram
. I used a base of
OPI Don't Touch My Tutu
and then layered on a coat of
China Glaze Fairy Dust
. I then layered on a thin coat of
OPI DS Shimmer
. It's hard to tell in photographs, but the glitters from Fairy Dust peek through a bit a give the mani extra sparkle. I thought this was perfect for those of you who are trying to find a white holo. You just have to make sure to use a THIN coat of holo topcoat so that the overall color doesn't get greyed out.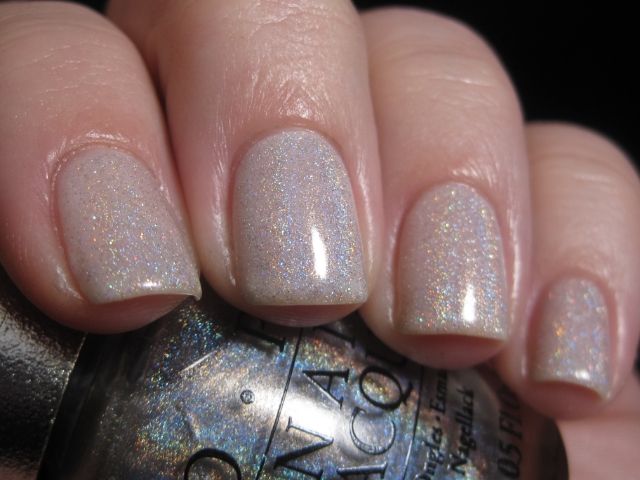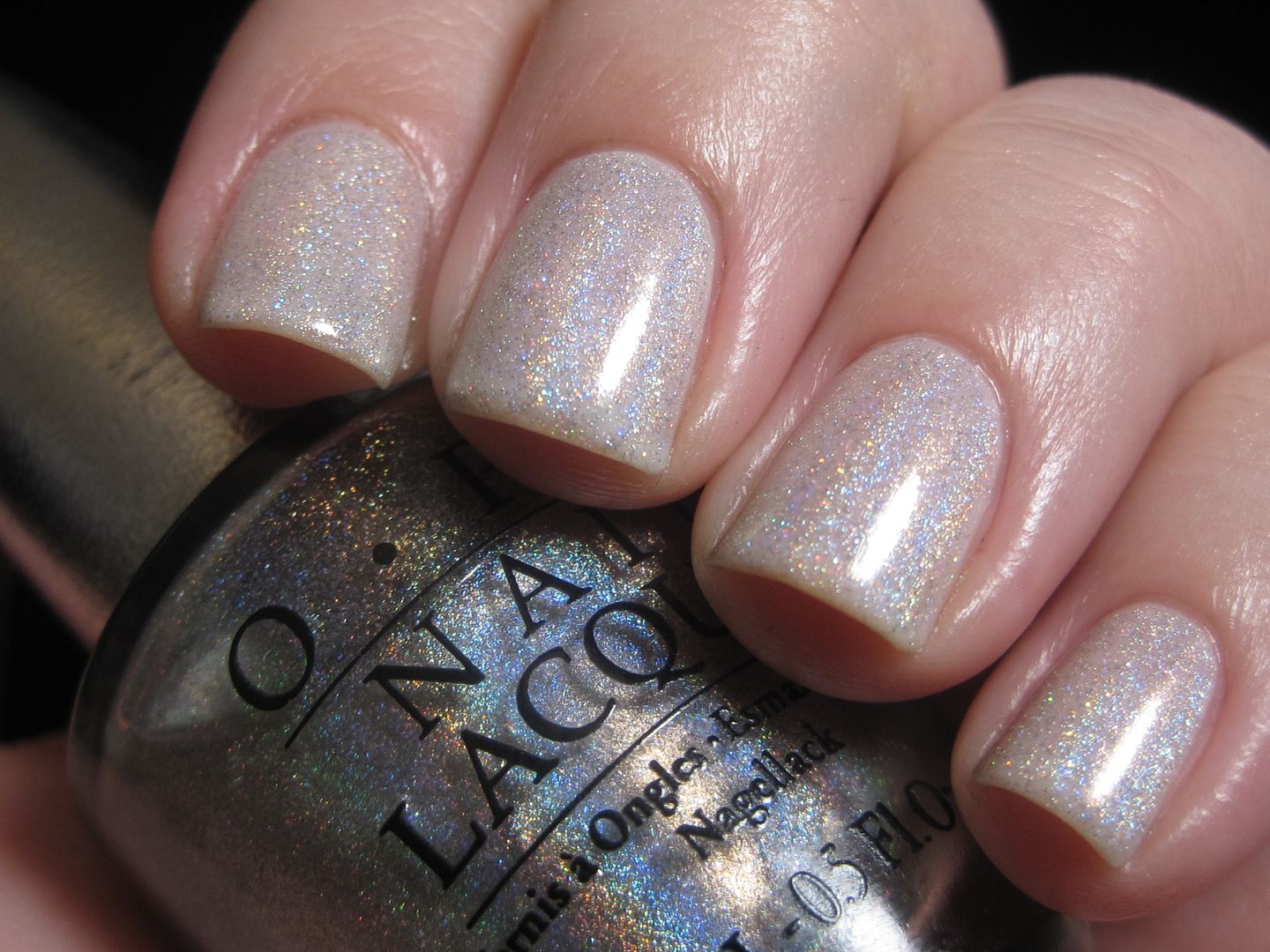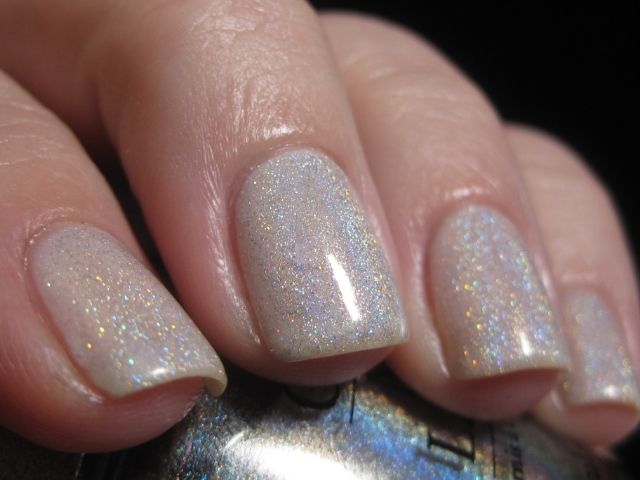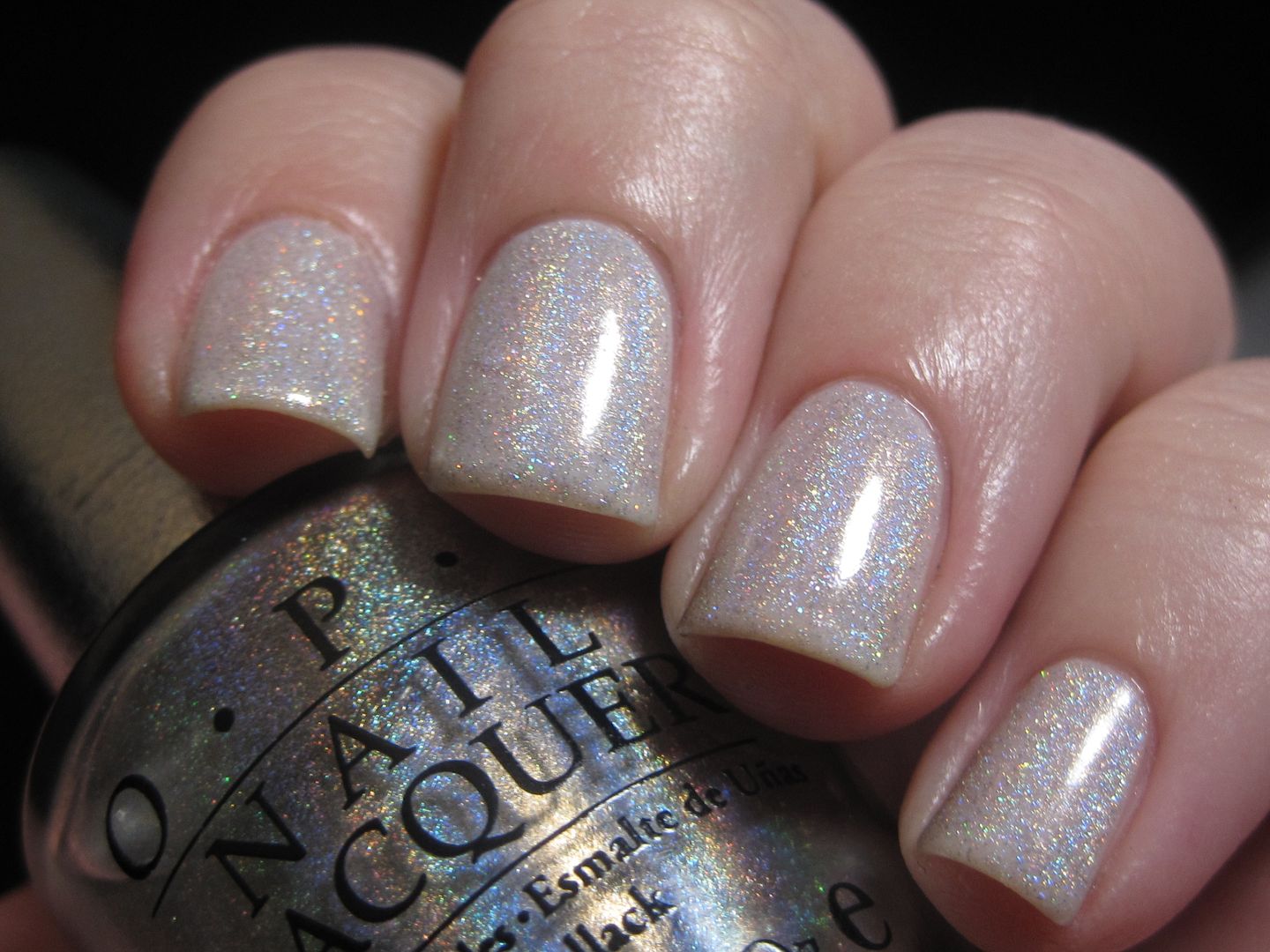 So what do you think? It is a very simple mani that you could create using any white jelly, holographic microglitter, and holographic topcoat that you own. It may not be nail art, but it still looks like a good representation of "First Frost" to me! Thanks for looking everyone!