Hi everyone! I do have a mani that fits this category in the
Falling for Nail Art Challenge
! What better for a
"Jewel Tones"
mani than a rich garnet red holo with golden accents?
Pahlish Blood of the Mountain
isn't just a straight holo, but instead has tiny gold and pink flakes scattered throughout. It is a truly stunning polish that is perfect for fall (and is part of
Pahlish's Fall Collection
). For the nail art, I chose to use
Color Club Cosmic Fate
and the leaves pattern from
Bundle Monster H11
. The pattern was subtle in pictures, but very clear in real life.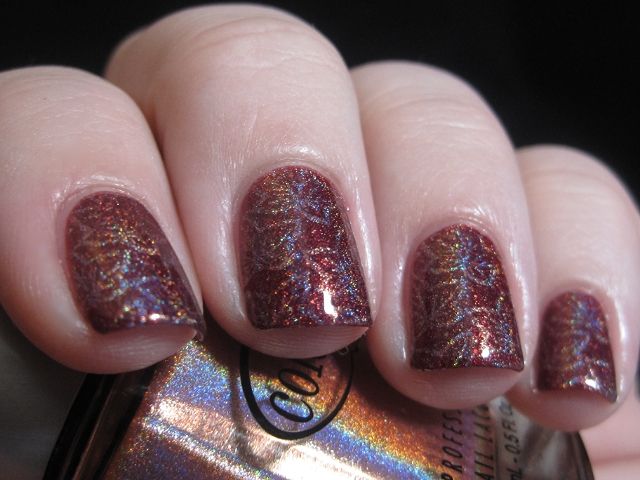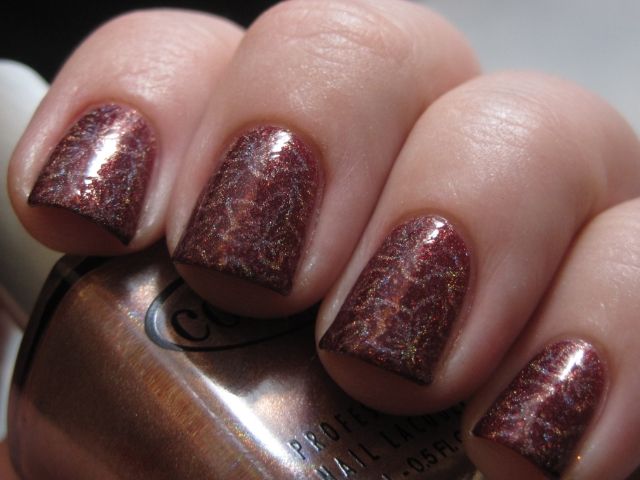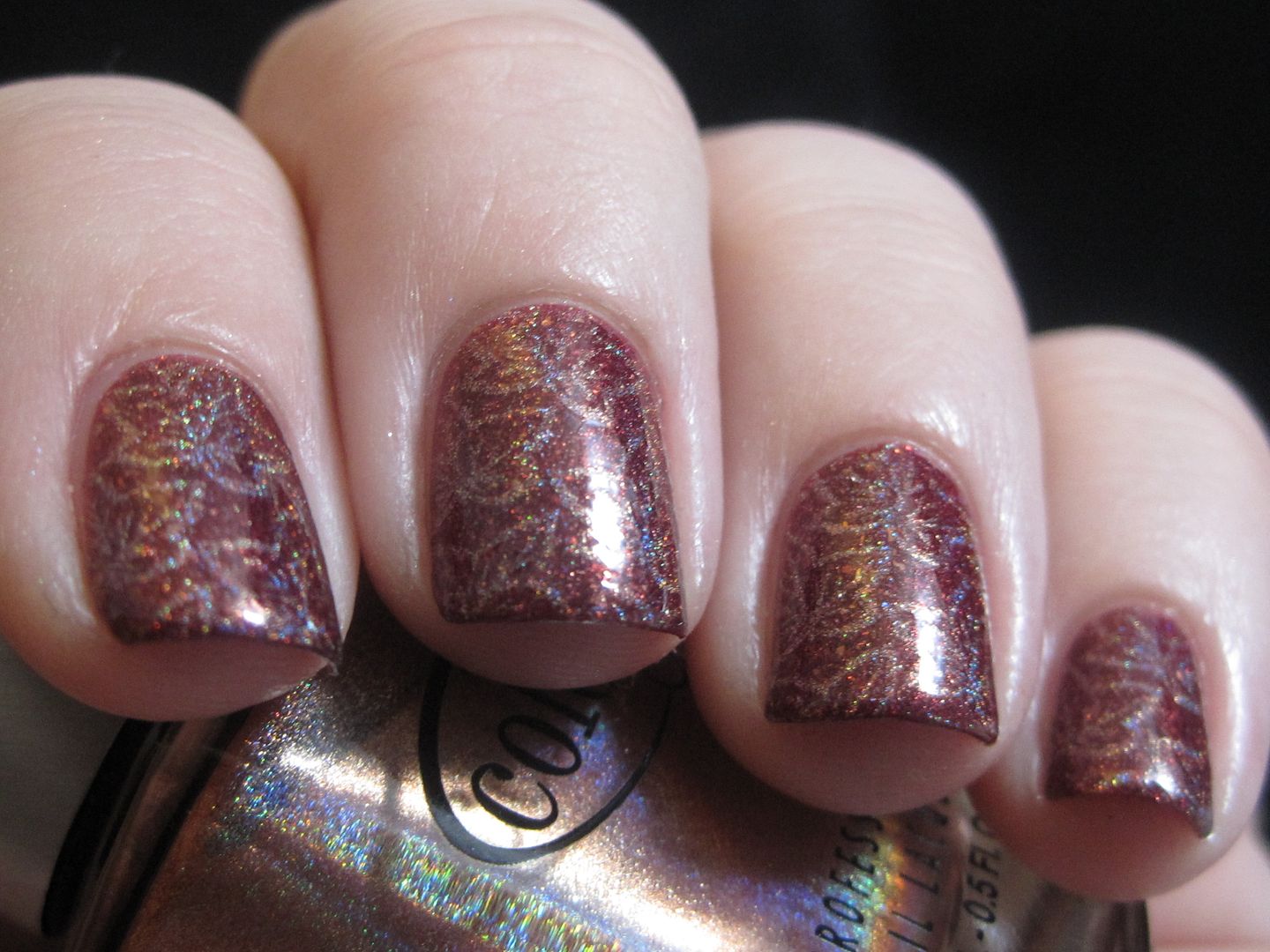 Just look at Blood of the Mountain on its own. So gorgeous!