Hi everyone! Long time, no post! I've been out of town a bit lately so I haven't had time to post much, but hopefully I can get back into the swing of things this week. Coincidentally...I was out of town to see the Eagles in concert earlier this week and I have two polishes from
Girly Bits Cosmetics' Concert Series Collection
to share with you today as well as one from their fall
Season Premiere Collection
.
Gravedigger
is from the
Season Premiere Collection
and was inspired by the TV series "Bones". It is a deep blackish purple jelly with orange, pink, purple, and green glitters throughout (love this color combo). The formula was excellent and no layering was needed for opacity (I used 3 thin coats for this swatch). It was very smooth for a glitter polish also.This polish is right up my alley and gets an A+ from me all around.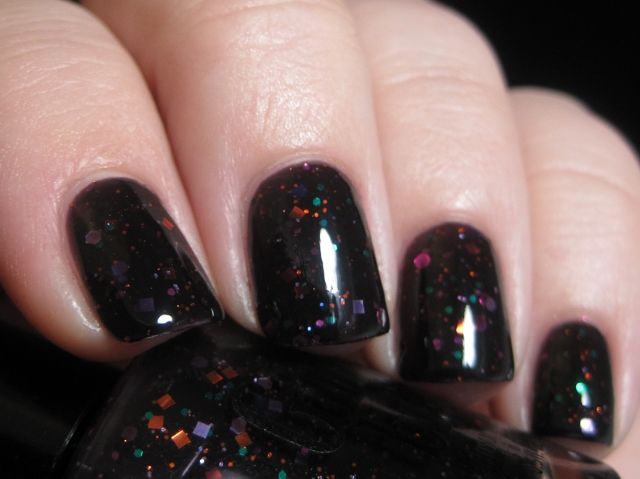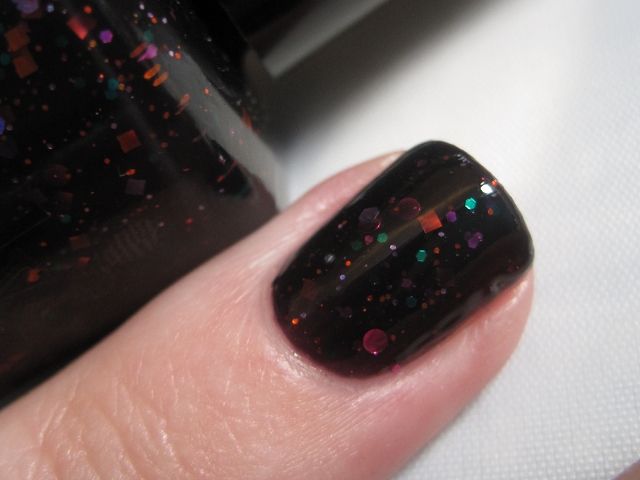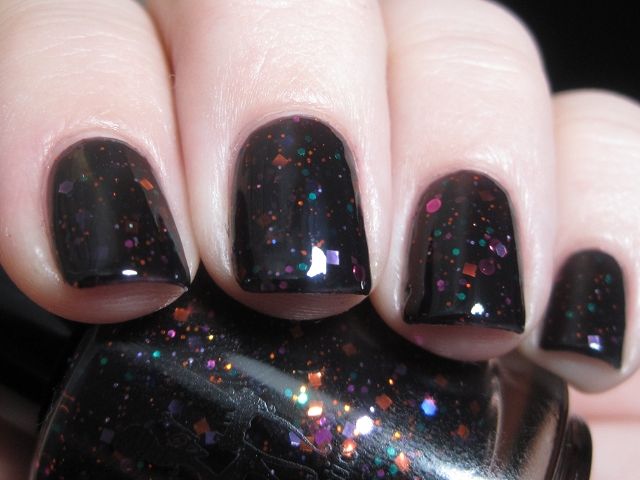 Bawitdaba is from the Concert Series Collection and was, of course, inspired by Kid Rock. When I first saw this polish, I wasn't sure if I was going to need to layer it or not, but it gets very opaque on its own. It was fine at 2 coats, but I added 1 more coat in the end to get more of the larger glitters. This is such a unique polish and something about it makes me think of Nerd Lacquers with its dense shimmering base with glitter. The color combo is very edgy and rock n' roll so it is perfect for Kid Rock. It is also hard to photograph because it is so shimmery! My favorite part about it is the red shimmer (or maybe fine glitter?) that runs through the shimmering gunmetal base.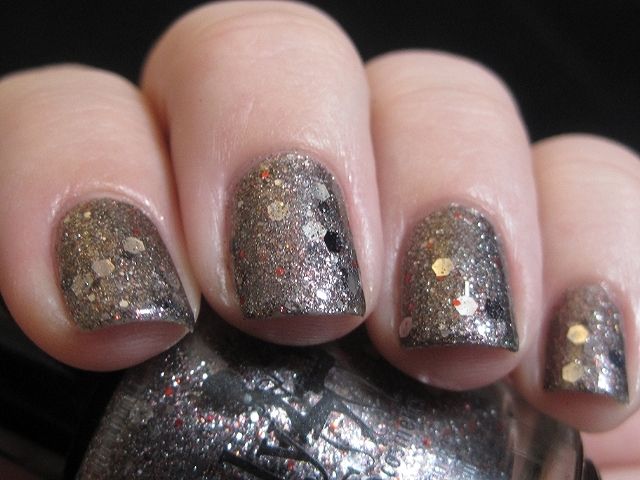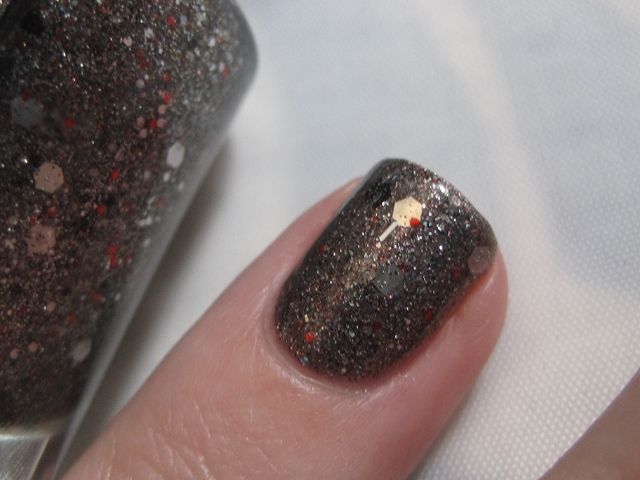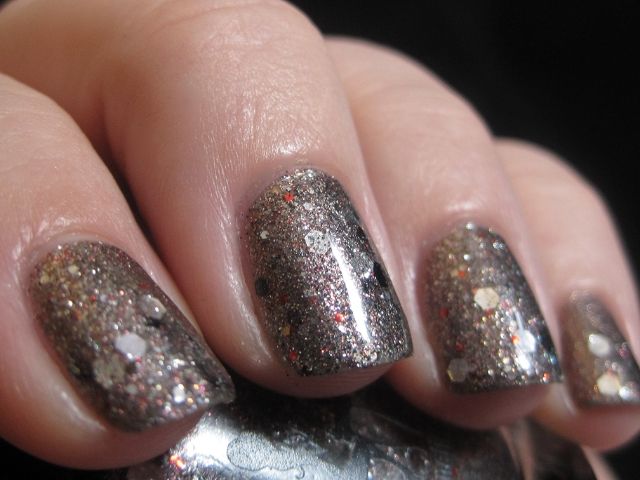 Flowers in Your Hair is also from the Concert Series Collection and was inspired by The Lumineers. The base is a milk chocolate brown with pink shimmer and pink glitters (CIRCLE GLITTERS!). The pink and brown combination is lovely and the pink shimmer is perfection in here. It didn't want to show as pink in photographs, but in real life the shimmer is very much pink. I used 3 thin coats here. The glitters were plentiful spread very easily.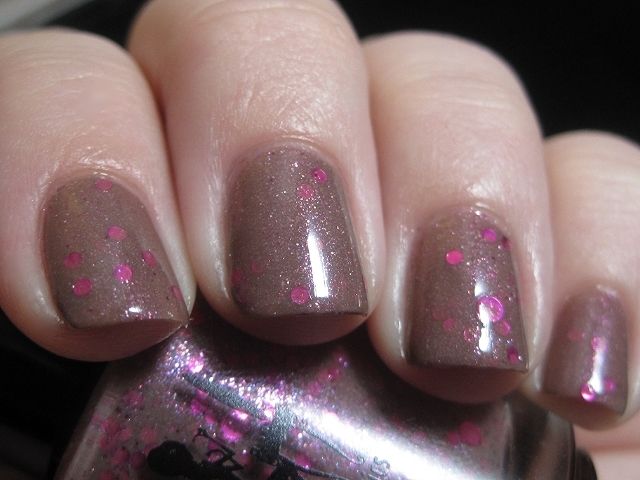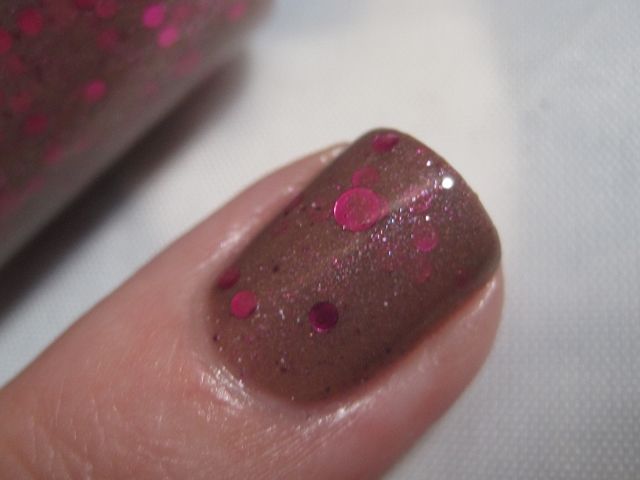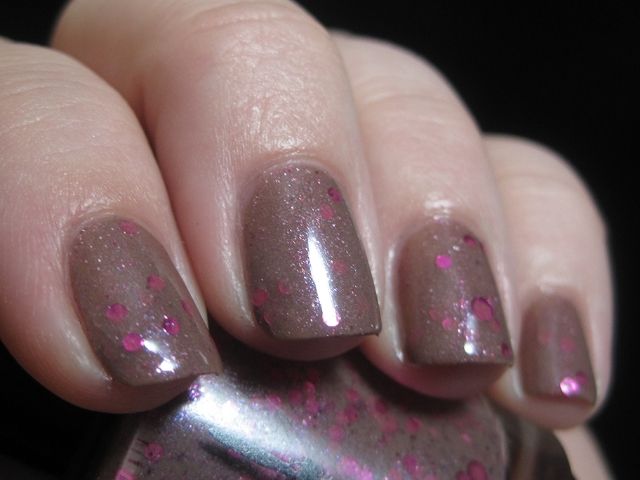 Girly Bits Cosmetics'
polishes are available from creator Pam's online
shop
as well as from
*Product provided for my honest review*