Hi everyone! I have a GLORIOUS polish to show you guys today. From the moment I saw pictures of
Dance Legend Roz
, I have drooled over it and lusted after it. I kept thinking to myself, "Surely it isn't that awesome...I know I'm going to get it and it isn't going to look ANYTHING like I'm imagining and I will be disappointed." BUT...I was so WRONG. I is everything I dreamed it would be! For once, online swatches did not fail me!
Dance Legend Roz
is a multichromatic polish that shifts from fuchsia to gold to green. It is from their recently released
Chameleon Collection
and all of the polishes are named after characters from Monsters Inc. It is opaque enough to be worn on its own, but I always prefer to layer my multichromes. For this mani, I layered 1 coat of
Roz
over OPI Every Month is Oktoberfest. Just...wow! It is so gorgeous! The color shift is SO strong and you can see all of the colors very easily (and not only at certain crazy angles). And the colors are very saturated and vibrant also (even moreso than my pictures show, I feel). I also do not know of any dupes for this particular multichrome (at least none that I have seen...or I would definitely own them already).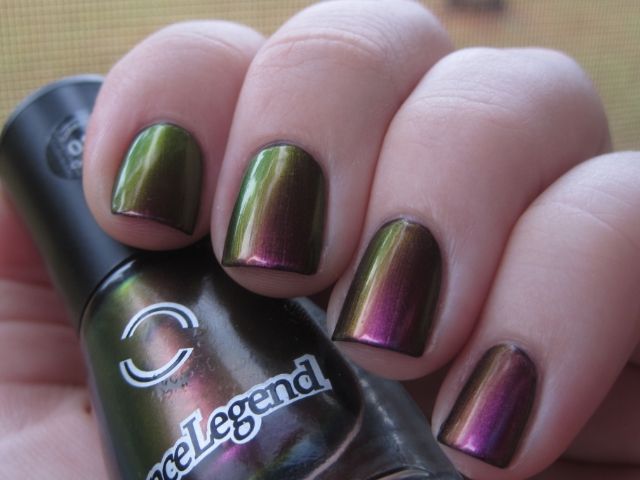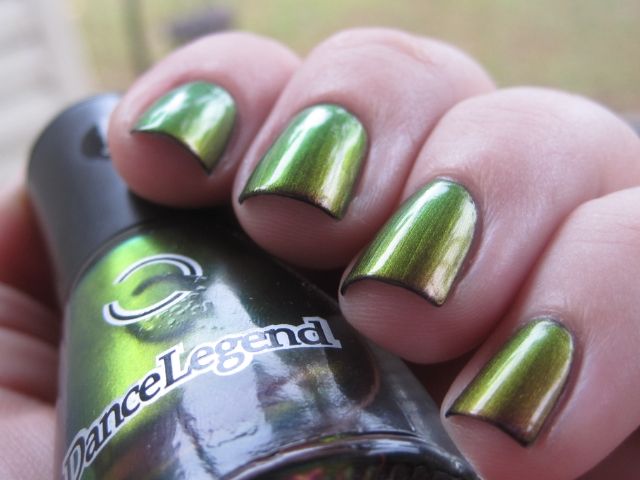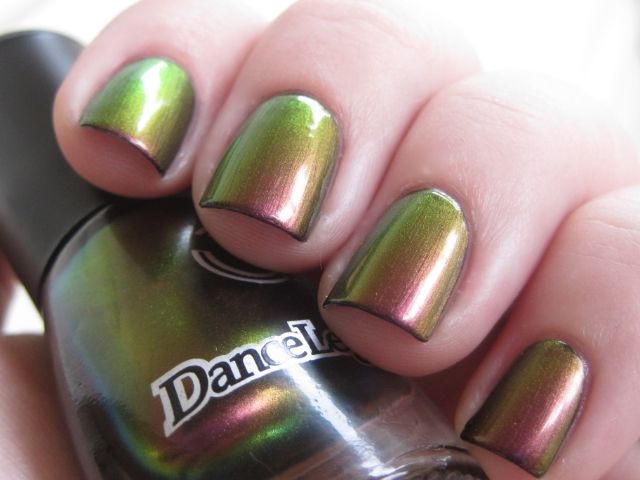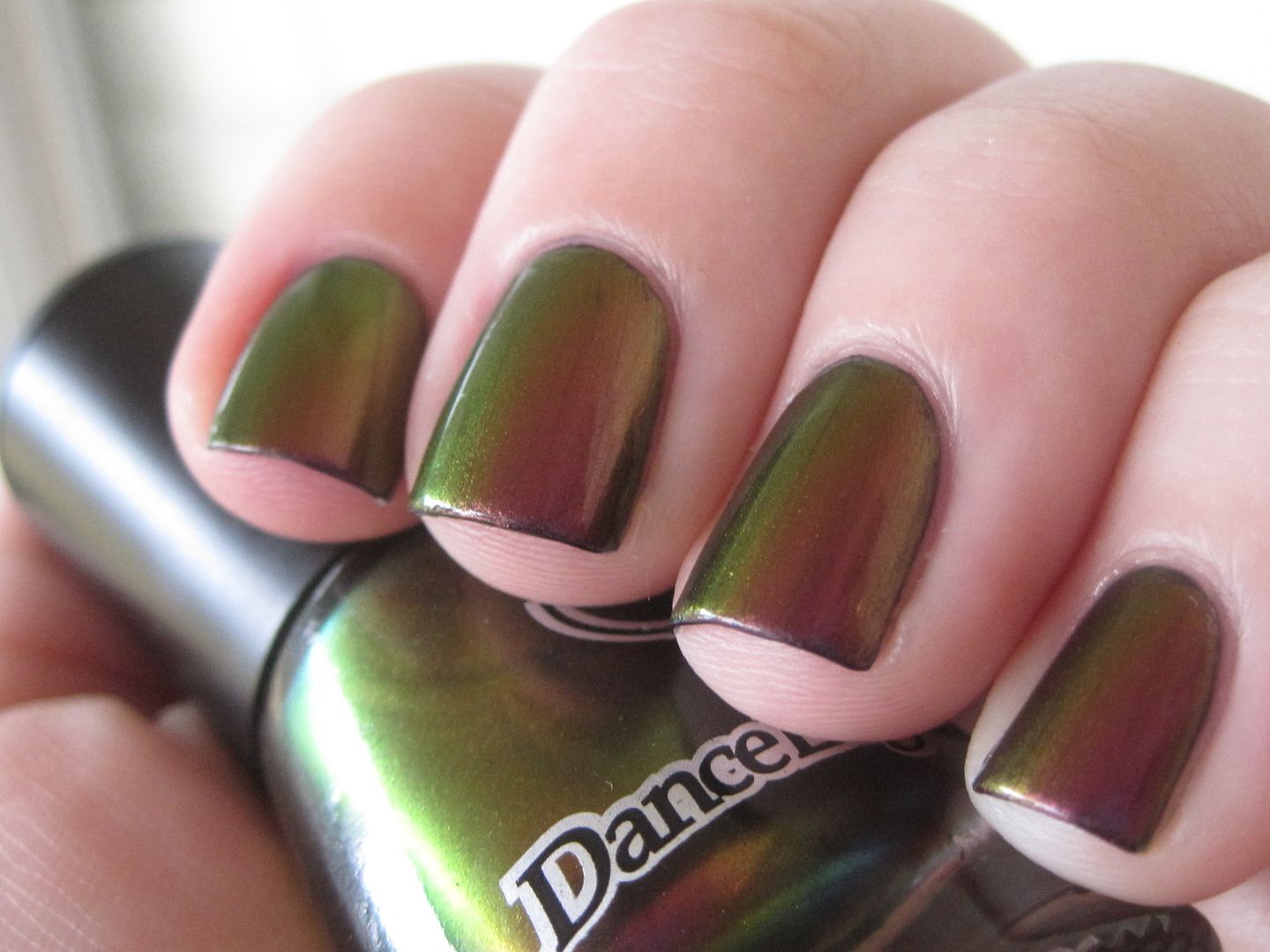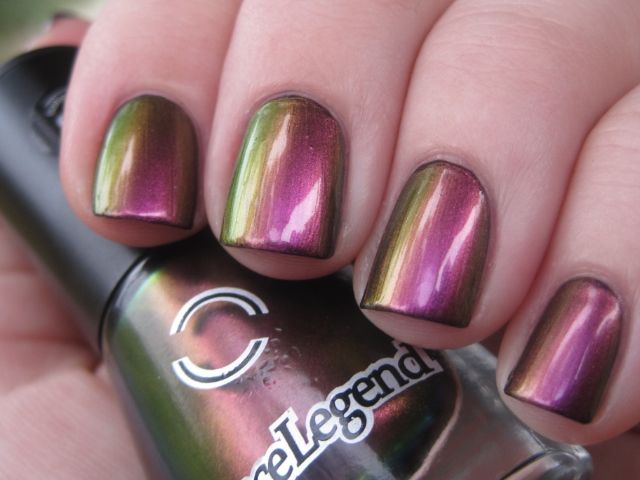 So what do you think? Back-up worthy? It certainly is for me! Especially with it only coming in an 8 ml bottle (the only disappointing thing about this polish).
Dance Legend
polishes
originate from Russia and you can order direct from their
website
(shipping can take a while I've heard)
. They are also available from
Llarowe
and
Ninja Polish
. Thanks for looking everyone!