Hi everyone! Today I have a polish that is launching today in celebration of
Girly Bits Cosmetics'
2 year Anniversary! Creator Pam said that the name for this glitter came from the common occurrence in the life of an indie polish maker...having glitter end up ALL OVER the house including in the bed. She said that she jokingly asked her husband once if a stripper had been in the bed when she found glitter there.
Girly Bits A Stripper Has Been Sleeping in My Bed
is a dense holographic microglitter polish in a clear base. I'm not sure what all colors are in this (because the holo makes it look like there are tons of colors) but I can tell that there is silver, pink, and possible blue or green in there. The glitter is very dense so it could be worn on its own if you want, but I chose to layer 2 coats over Color Club Worth the Risque just so I would have an opaque base. The formula had a very nice consistency for a dense glitter and spread very smoothly and easily on the nail. The polish is totally blingy and awesome.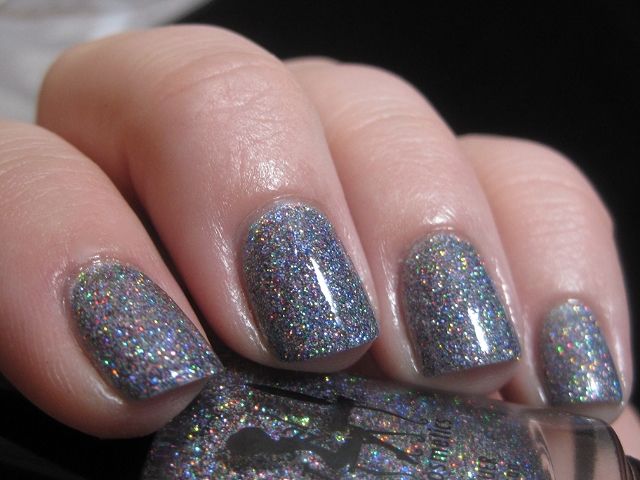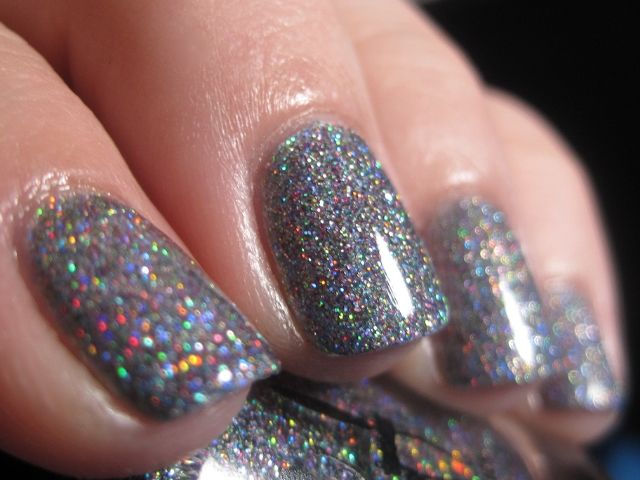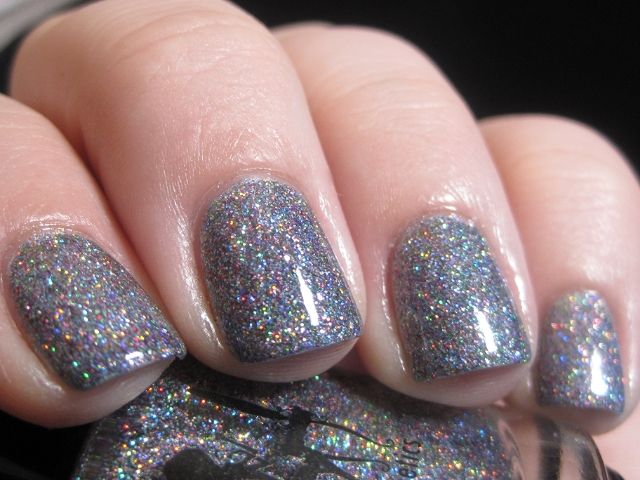 Girly Bits A Stripper Has Been Sleeping in My Bed
is launching today (it's available now!) on Girly Bits'
website
. You can buy it by itself or in a set with a coordinating base color called
Peel Here
. Be sure to check it out along with the new holos, holo multichromes, and Concert Series polishes that launched today.
*Product provided for my honest review*