*Press Samples*
Hi everyone! Today I have a selection of polishes from
Indigo Bananas Spring 2015 Collection
. This collection consists of 5 pastel cremes full of glassflecks and holo bits and I have 3 of them to show you today. These types of polishes are what orginally made me fall in love with Indigo Bananas (Electric Unicorns is still one of my favorites ever!), so I was very excited to see this collection. Believe it or not, I have actually worn all of these previously and taken terrible pictures of them that didn't show their shimmer at all. Now I've RETAKEN pictures of them in different lighting situations and I still feel like I have totally failed at showing their complexity, but just trust me when I say that they are so gorgeous in person.
Saffron Revolution
is a light peachy coral with blue and blue/lavender glass fleck shimmer with scattered holo bits. The flashes of blue/violet were hard to capture in photos, but you can see them in real life when you move your fingers around in the light. The formula of these three is pretty much consistent across the board. These polishes are packed with glassflecks which gives them a nice thickness which prevents them from running and pooling when you polish (which is NOT what you want with glassflecks since they will stick to your skin/cuticles during clean-up) so that is a GREAT thing. They are very easy to work with and go on nicely and smoothly at 3 thin coats. This one leaned really peachy on me since I have a pinker skintone, but I could see the pinker undertones of it coming out more in a neutral/warm skintone. This is a more delicate coral than most in my collection (most of mine are screaming bright!) so it's certainly unique to me and a lovely addition!
Land of Green Ginger
is a light mint green with gold/green glass fleck shimmer with scattered holo bits. I would say it t Formula was pretty much identical to Saffron Revolution and reached opacity in 3 thin coats. As with pretty much all minty greens, this really brought out the redness of my skin in pictures and gave me a bit of lobster hands (but it didn't do this in real life). I'm a sucker for mints and mints + gold just can't be beat in my book. The shimmer was the easiest to capture in this one, and it is beautiful!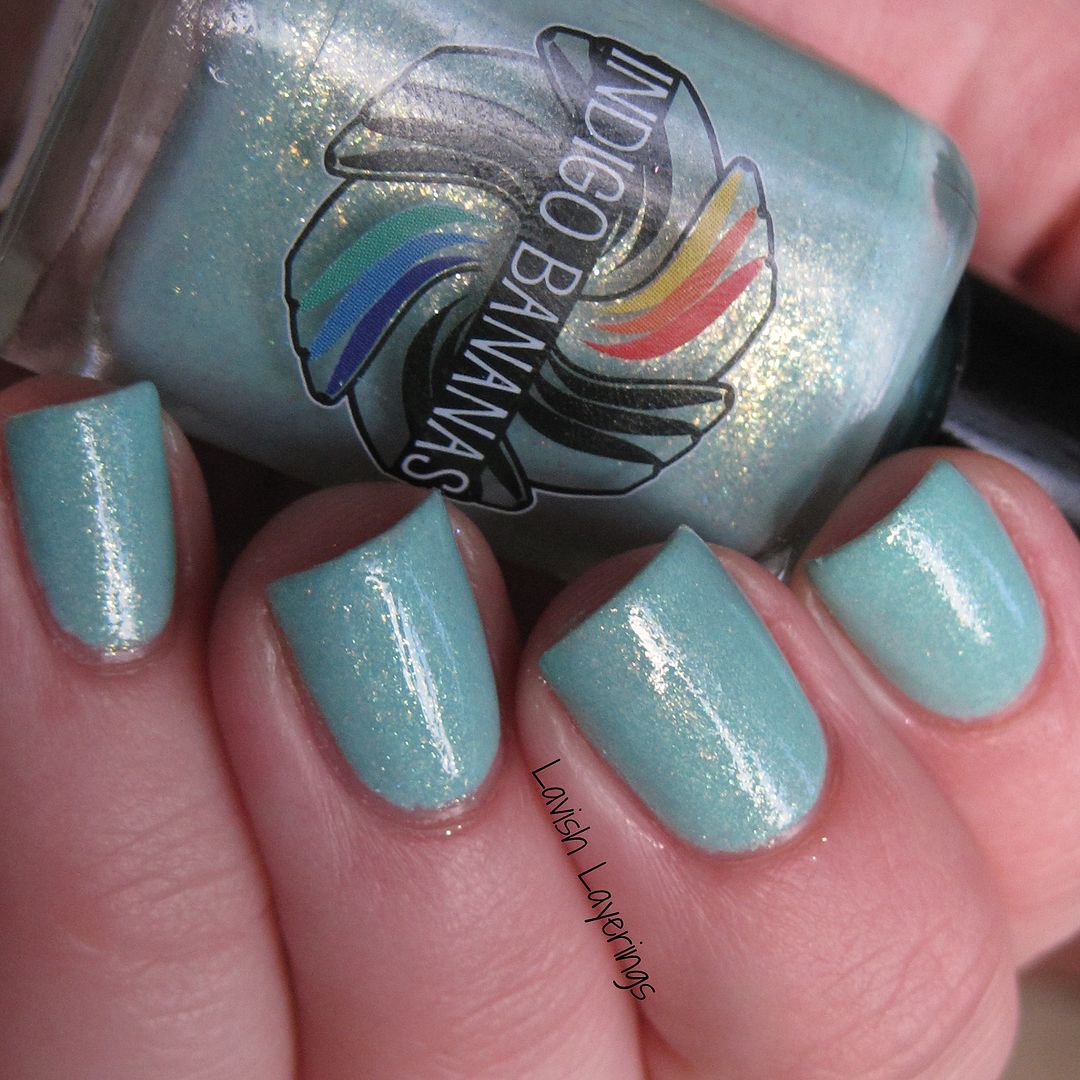 Jacaranda
is a pale lavender with red and pink/gold glass fleck shimmer with scattered holo bits. Formula was just like the other two with full opacity in 3 thin coats. This polish required a ton of color editing to even get it in the ball park (it really wanted to photograph BLUE instead of lavender). It's definitely a cool-toned lavender, but the pink flecks in it make it look a bit warmer in some lights. Trust me when I say, YOU NEED THIS POLISH. This was my favorite of the three that I tried and is now among my favorite Indigo Bananas polishes (right up there with Electric Unicorns). It's so soft and delicate and the pink glassflecks are just divine.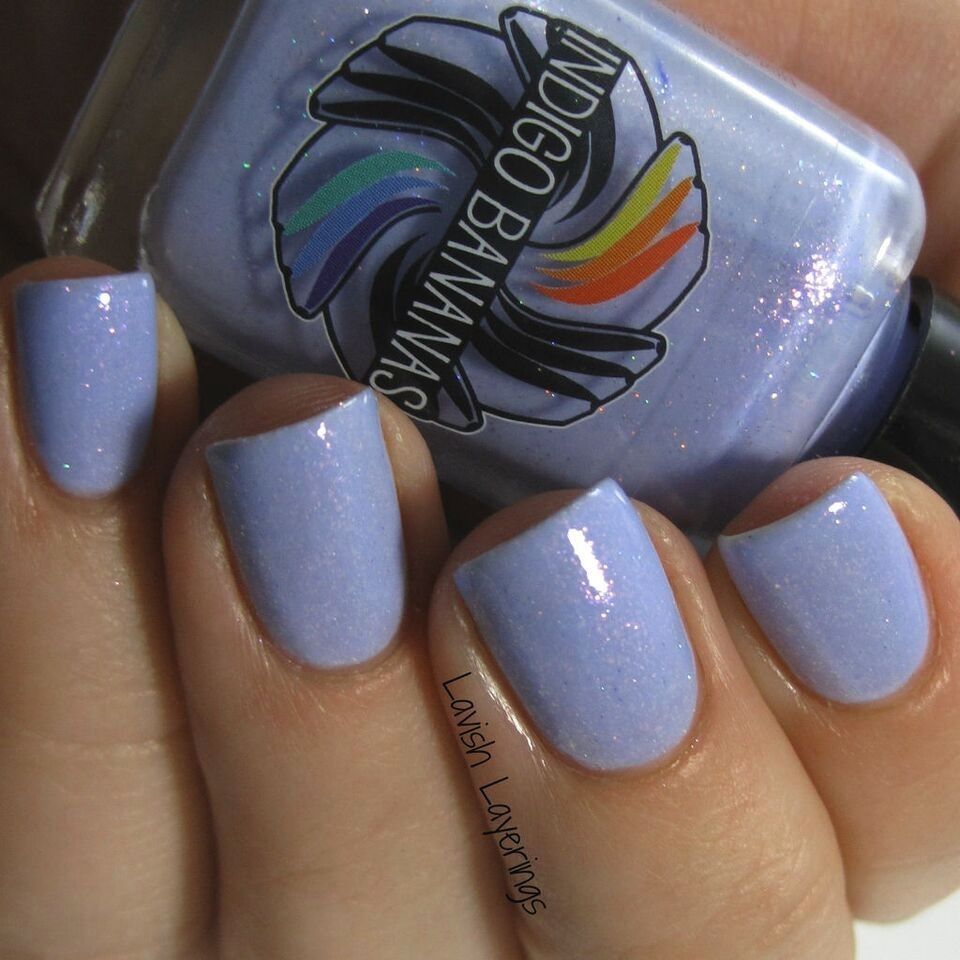 Indigo Bananas
products are available from their shop
as well as from these distributors
. Be sure to follow Indigo Bananas on their
official website
,
Facebook
,
Instagram
,
Pinterest
, and
Twitter
to see many amazing swatches and keep up-to-date on new collections, restocks, etc.
Thanks for looking everyone!