*Press Samples*
Hi everyone! I've got a very special duo to share with you today from
Girly Bits Cosmetics
and
Elevation Polish
! With the
Bamboozled Duo
, Pam and Lulu have represented both the green live state and brown dried state of bamboo. These gorgeous polishes will be available during the month of July exclusively in the
Elevation Polish shop
. The duo will first be stocked on July 7th at 9 PM CST and then again on July 22nd at 9 AM CST. The price will be $22 plus shipping for the duo. Supplies will be limited, so be sure to grab your set while supplies last.
Girly Bits BamBoom!
is soft neon green holo with green holo microglitters. Formula is very nice to work with and reaches full opacity in 2 easy coats. The glitters leave a bit of a textured finish, but were easily smoothed out with one coat of topcoat. Greens are my weakness and you add holo AND holo glitters and I'm in heaven. This polish is insanely sparkly and captures the spirit of living bamboo very well.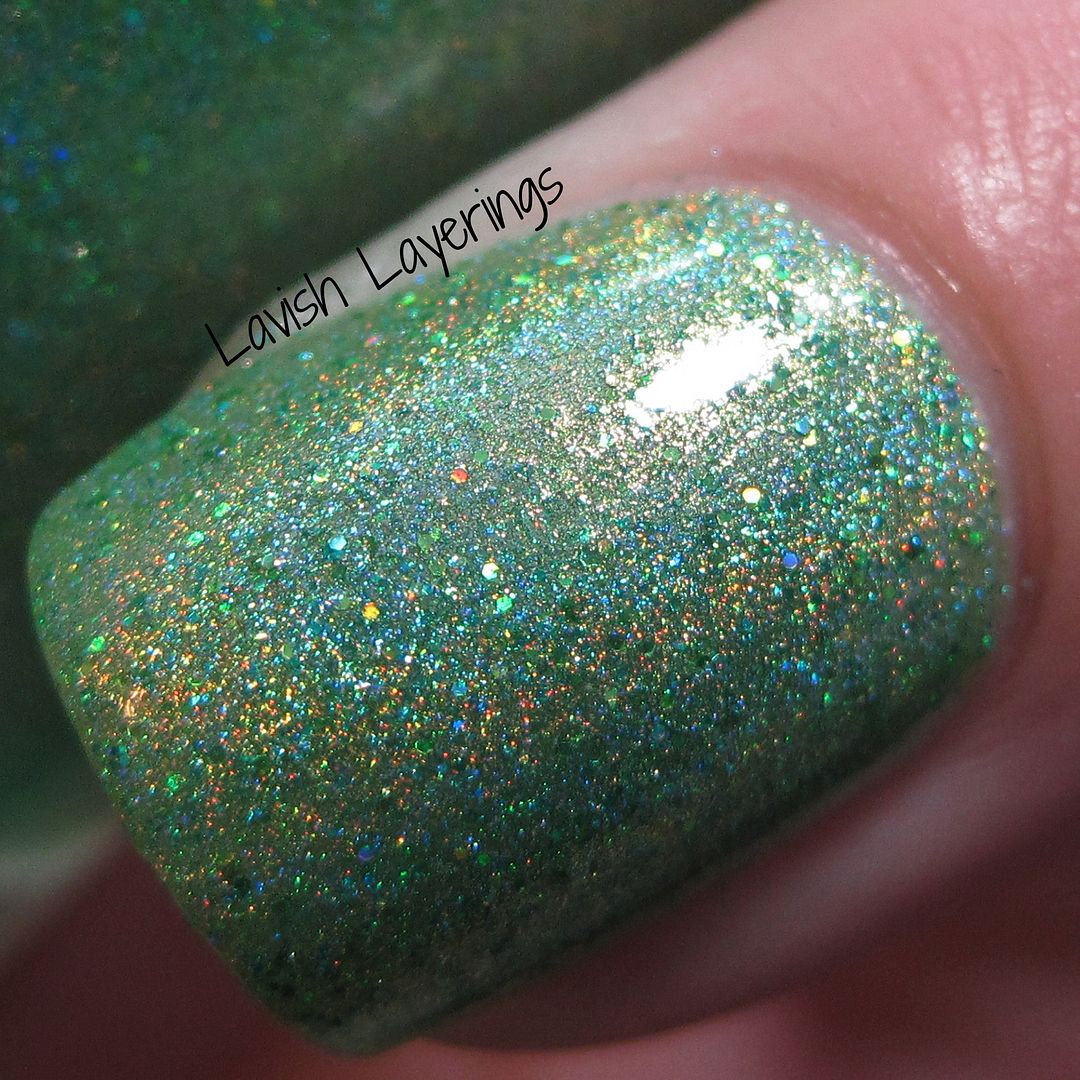 Elevation Polish Arashiyama
is a sandy nude creme with charcoal flake shimmer and a soft holographic effect. Formula was excellent with great coverage in 2 easy coats. The name of this polish refers to the Arashiyama Bamboo Forest in Japan, which looks like an amazingly gorgeous place to visit. This is a warmer nude than I typically wear, so I was concerned that it would look weird on me, but I was very pleasantly surprised by how much I enjoyed it with my skintone. The grey flecks are unexpected, but really add a nice element to the polish. It reminds me of a tan version of Shilin Stone Forest. I think Lulu captured the spirit of dry bamboo perfectly!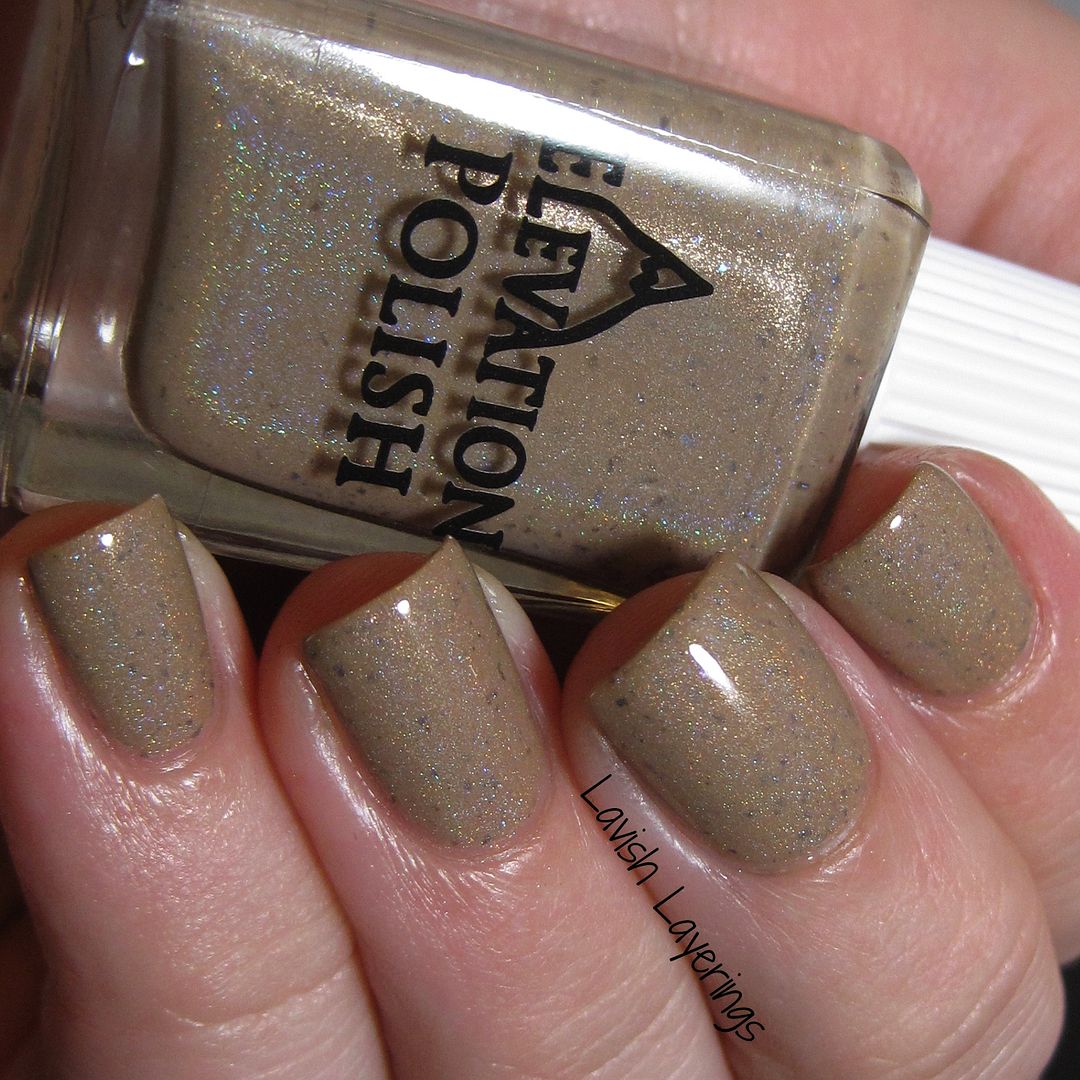 Elevation Polish
is available from creator Lulu's
Big Cartel S

hop
. She has a lot of info on restock dates and availability on the Big Cartel site as well as on her
blog
. Her shop is restocked on the 7th and 22nd each month unless otherwise noted.