Hi everyone! Today I have a layering combination for you that might seem a little more appropriate for fall than June, but I was just in the mood for something like this so it happened. :)
For this mani, I used
Indigo Bananas 2% Butterscotch Ripple
(2 coats) over
Zoya Blaze
. 2% Butterscotch Ripple has a sheer plum jelly base and could be built up on its own in 3-4 coats, but I wanted to see how it looked over the vampy red of blaze. It is filled with gold and green color shifting microglitters with a few other colors thrown in for interest including some scattered holo glitters. It's so very pretty and has so much depth.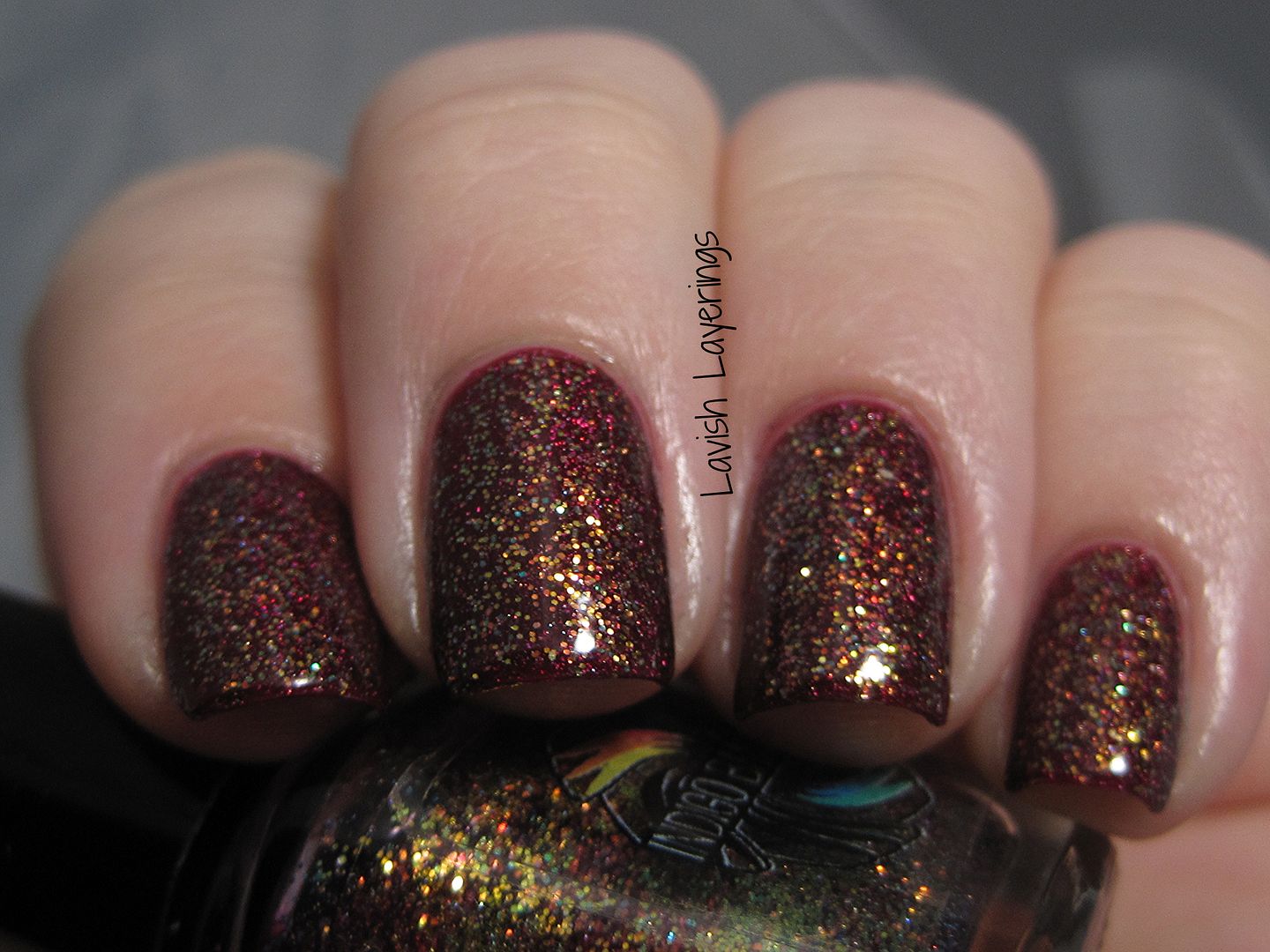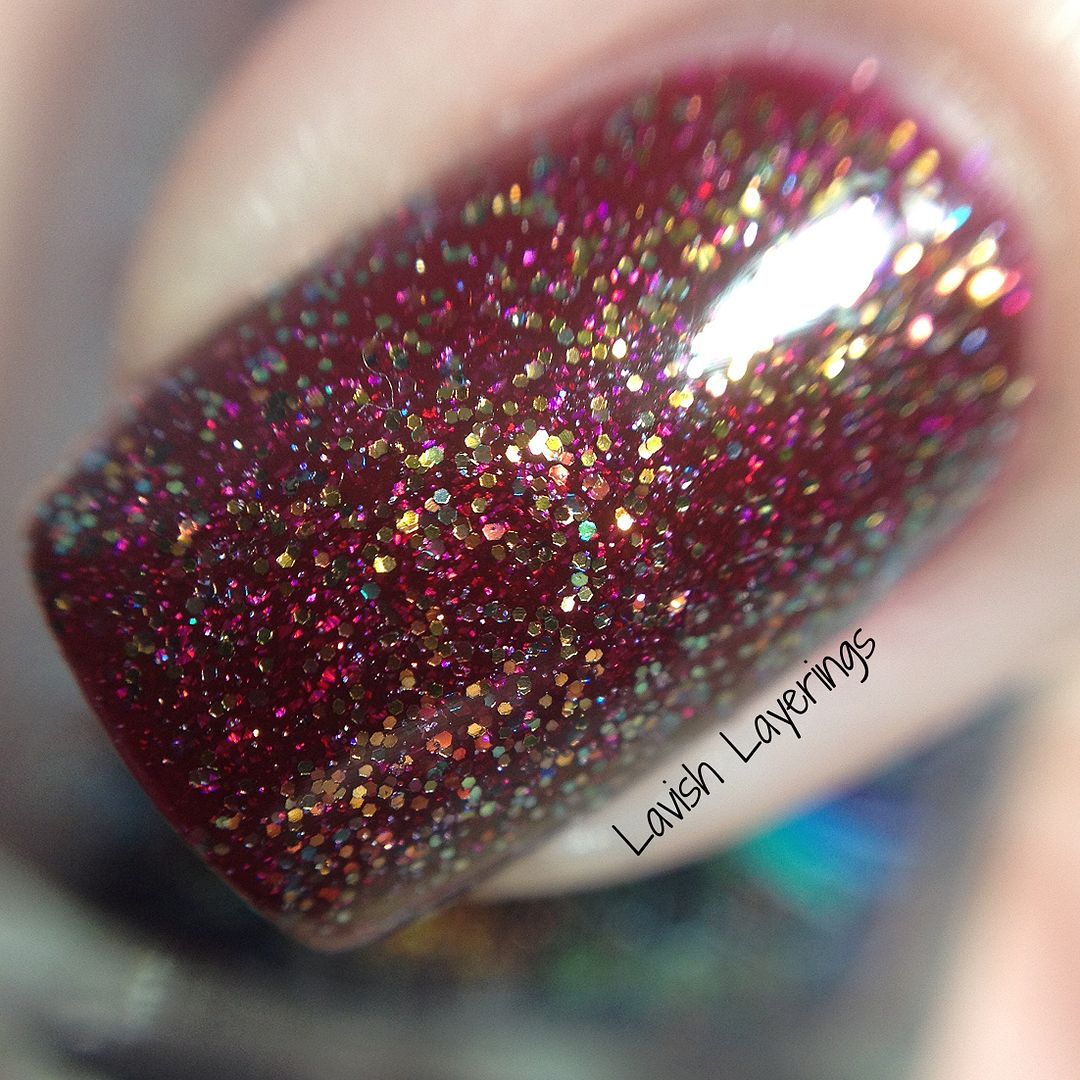 Zoya Blaze
is a cranberry red scattered holographic polish. If you have been reading my blog for long, you will know that scattered holos like this are one of my absolute favorite finishes, and Zoya does them so well. This is two easy coats. Such a stunning polish.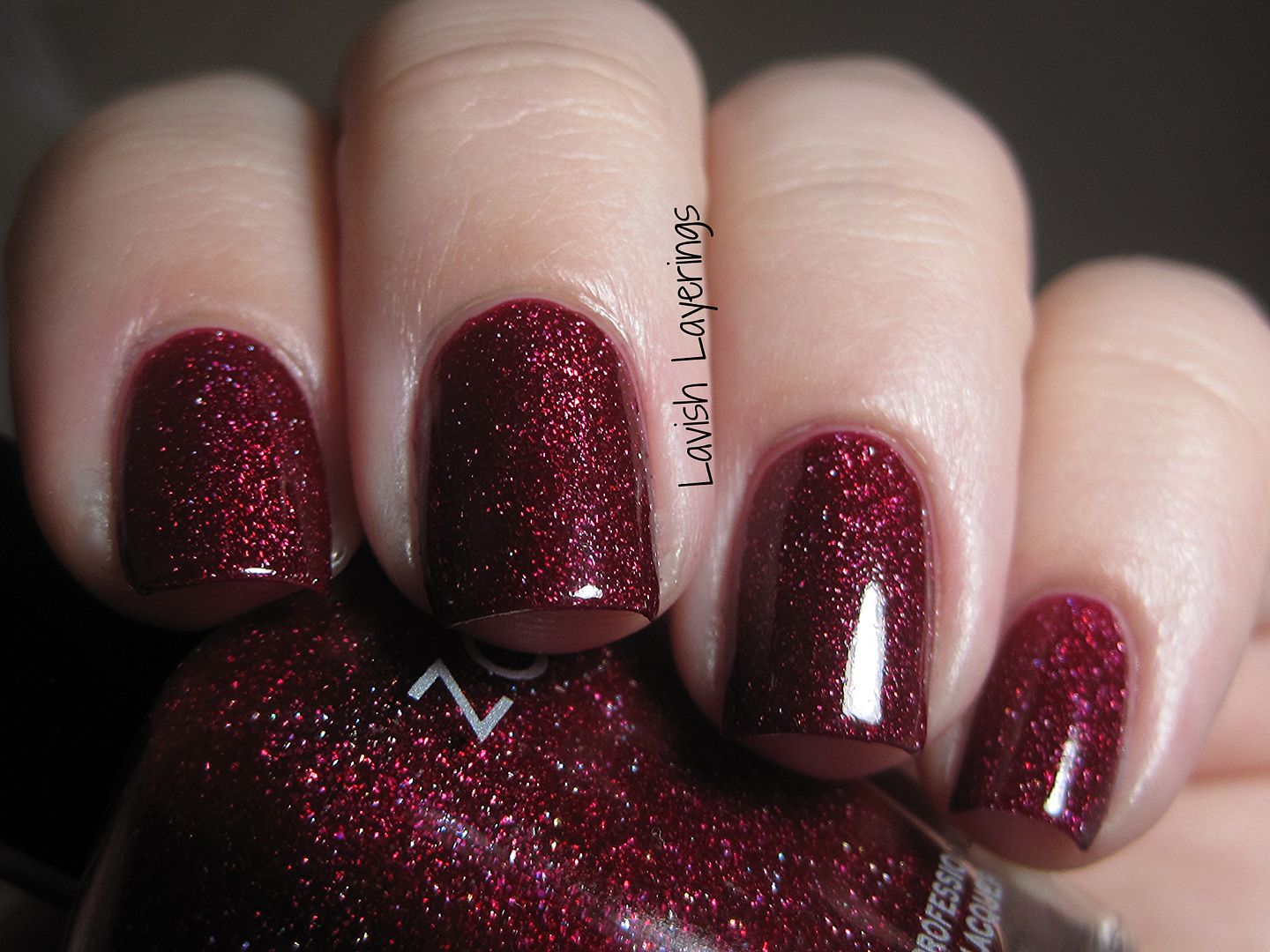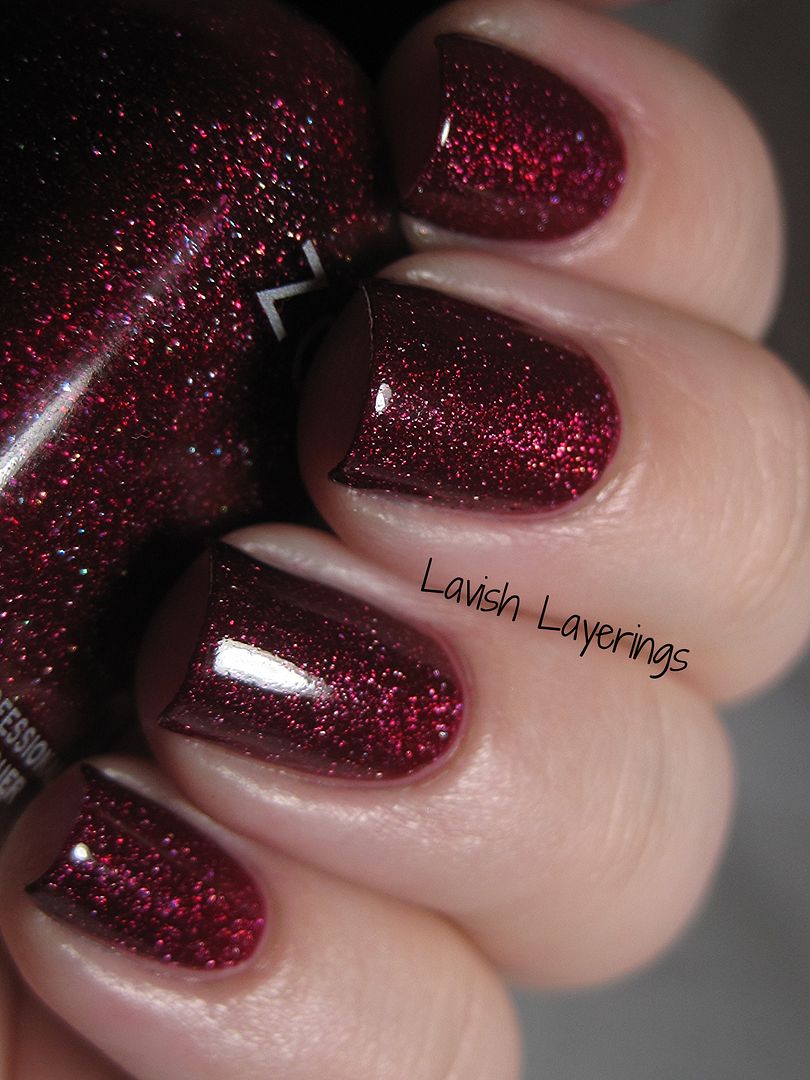 Indigo Bananas
polishes are available from their
Etsy Shop
as well as from
Edgy Polish
(Sweden) and
Mei Mei's Signatures
(Singapore). Be sure to follow Indigo Bananas on their
official website
,
Facebook
,
Instagram
,
Pinterest
, and
Twitter
to see many amazing swatches and keep up-to-date on new collections, restocks, etc.
Zoya
polishes are available at
Zoya.com
and other retailers that carry Zoya polishes (I get many of my Zoyas locally at Ulta). Zoya Blaze was part of the Holiday 2012 Ornate Collection, but still remains part of Zoya's core line. Thanks for looking everyone!