Hi everyone! Today I have a stunner for you from
Glam Polish's Cast a Spell Collection
. This polish has been out for a while now and I have been lusting after it because it is such a gorgeous blue. My pal Kristy sneakily included it for me in my last care package from Oz, because she's awesome like that!
Glam Polish High Priestess
has a bright cyan blue jelly base with scattered holo and is filled with holographic blue glitters. The resulting effect is just magical! For my mani, I layered 2 coats of High Priestess over Barry M Guava. Formula went on smoothly and easily and didn't require a ton of topcoat to smooth out (I used 1 coat of Essence Gel Look Topcoat and 1 coat of NYC Grand Cenrtral Station and it was glassy smooth). Blues like this are among my favorite nail polish colors, and this one jumped right up near the top of the list. It is perfect in every way, and I pretty much immediately went and ordered the rest of the Cast a Spell Collection from
Glam Polish's site
(they are currently running a sale!). This was popular with my
Instagram
friends too, getting the most likes ever from any picture I've ever posted on Instagram (until today...but more on that soon!)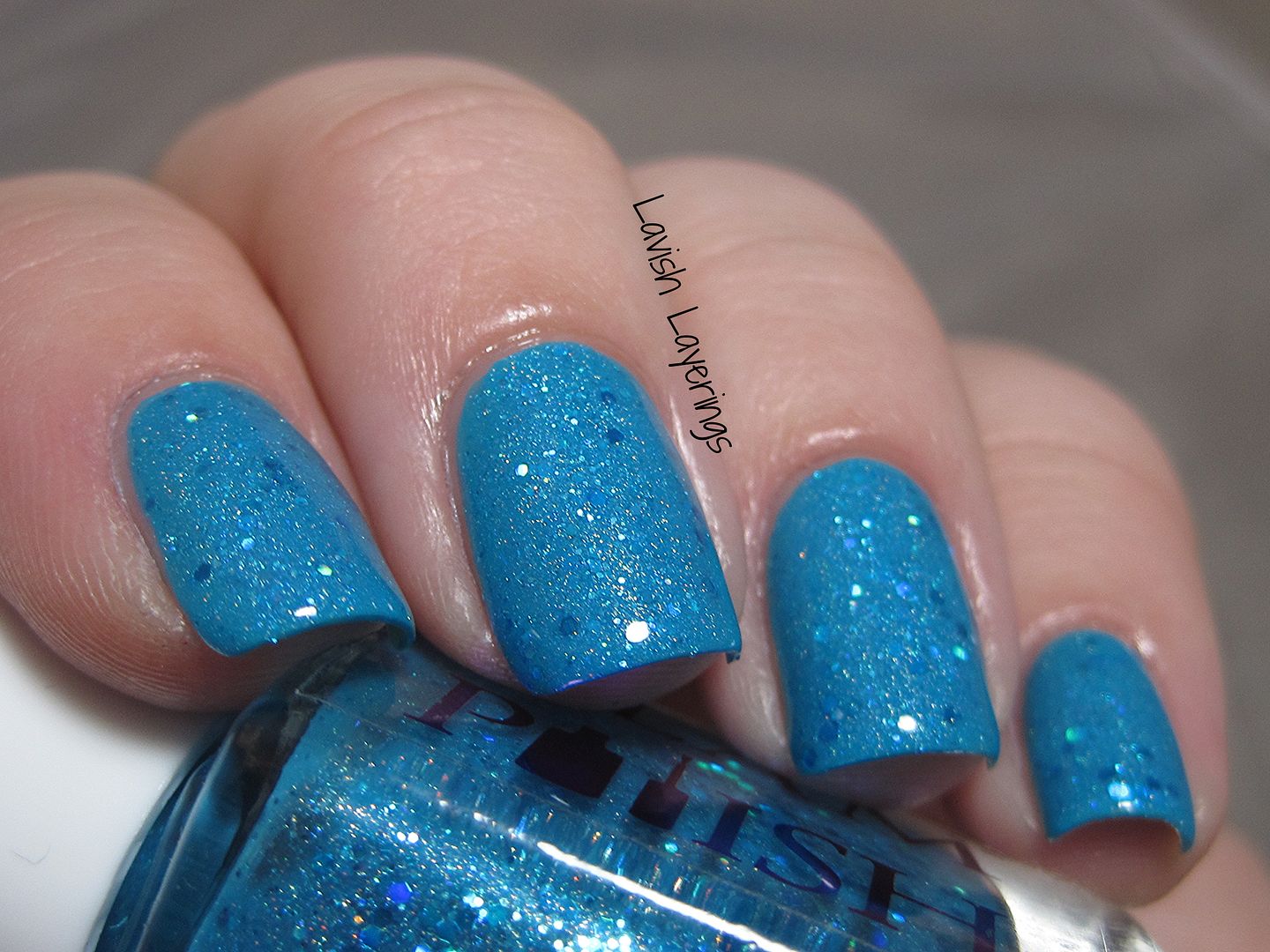 Glam Polish
is available from their
Big Cartel shop
(ships to Australia and the US only) as well as from these international
stockists
. Follow them on
Facebook
and
Instagram
for updates on new collections and restocks as well as to see lots of beautiful swatches! Thanks for looking everyone!