I haven't been really festive this February so far, but I decided to do a few manis this week that were somewhat in theme.
Here is the actual mani I did on Valentine's Day. It was inspired by my favorite Valentine's candy, conversation hearts. And what better to pose with but a yummy heart cookie! For this mani I did pastel skittles with (thumb-pinky) OPI What's With the Cattitude, OPI Sparrow Me the Drama, Revlon Buttercup, OPI Planks a Lot, and Americal Apparel Office. Then I stamped with Bundle Monster plate 317 and Americal Apparel Angeline. Finally I topped it off with Essie Matte About You to mimic the chalky texture of the candy.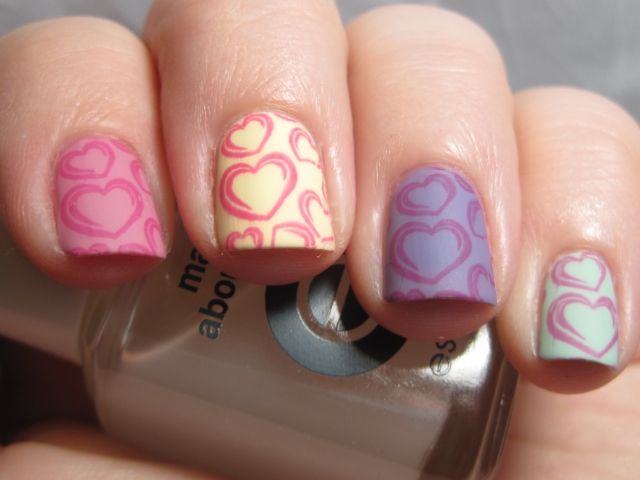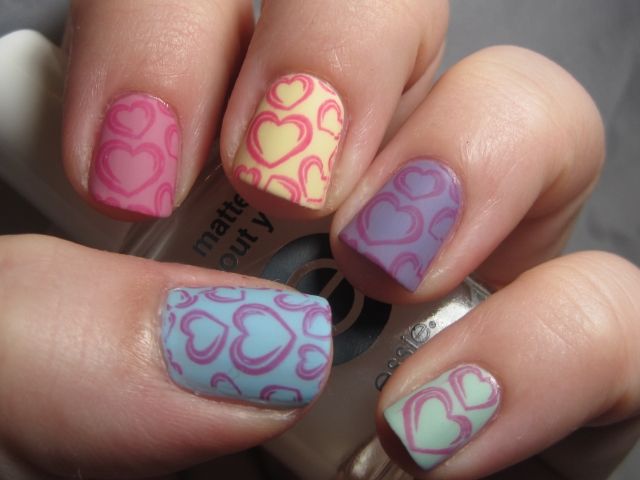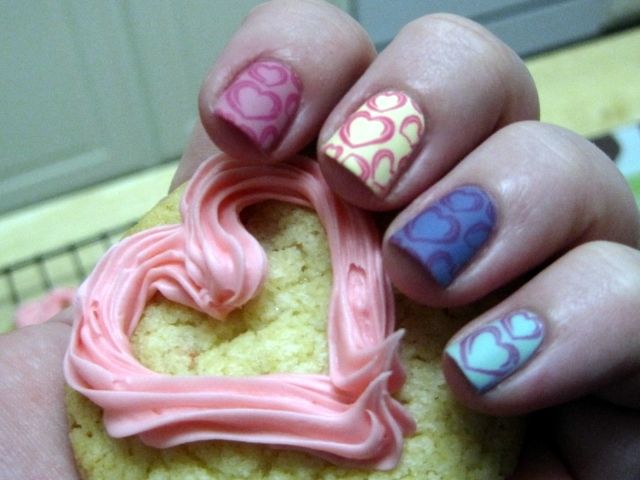 Next up is Smitten Polish Candy Kisses. This polish has a mixture of pink and purple glitters (some satin, some metallic) in a milky white jelly base. I did 3 coats for this mani. Smitten has gotten me obsessed with milky glitters...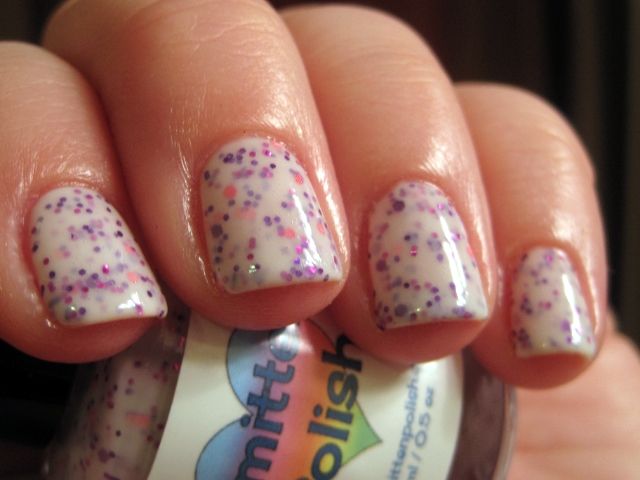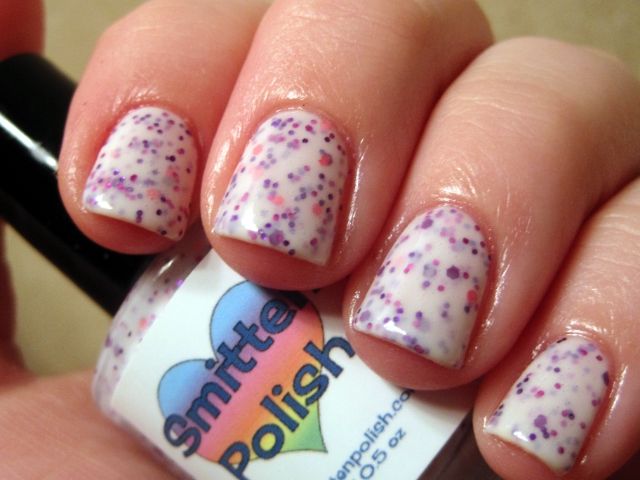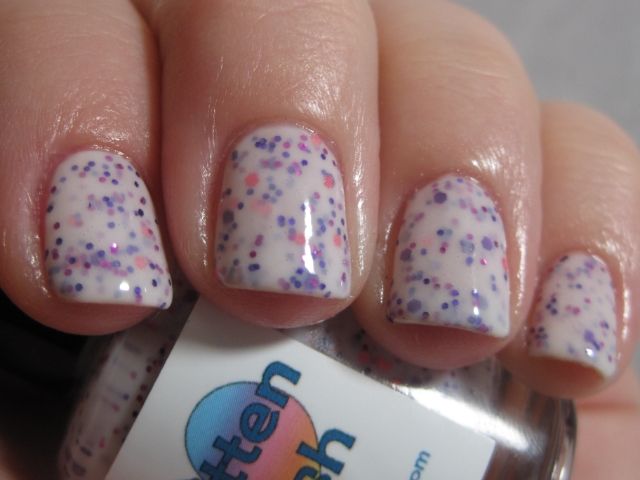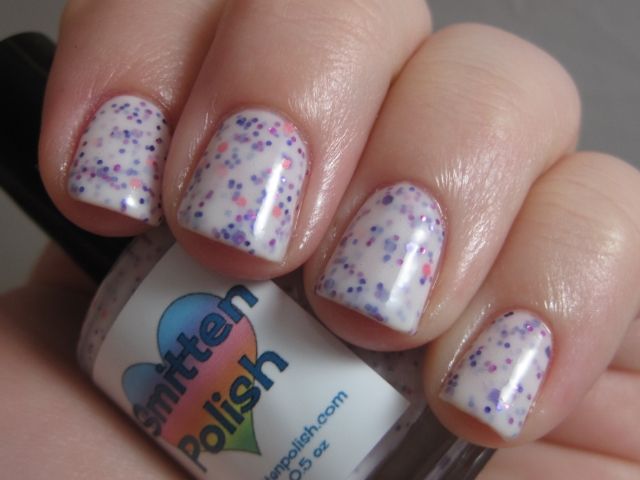 Finally I had to have a glowy, red mani stuck in there somewhere so I opted for one of my favorites: HARE Polish Dog Day Dream. This polish is IMPOSSIBLE to photograph, but it is one of my favorite HAREs. It is a red jelly base with purple, pink, and orange metallic glitter. This is 2 coats over Chanel Pirate. These photos were better than my previous attempts at capturing it but they do not do it justice.