Hi everyone! Today I have another beauty from Femme Fatale, Winter Hyacinth. This was the polish that really got me interested in Femme Fatale polishes. It is a blue jelly base with various sizes and shapes of pink metallic glitter (some holographic) as well as some large white diamonds and hexes. The base is pretty sheer, but I think it would build up nicely if used alone. In my usual fashion, I decided to layer instead of using it alone so I did 2 coats over RBL Aqua Lily. It matched the base of this polish perfectly! I had to fish and dab a bit to get the glitters the way I wanted, but I think it was well worth it.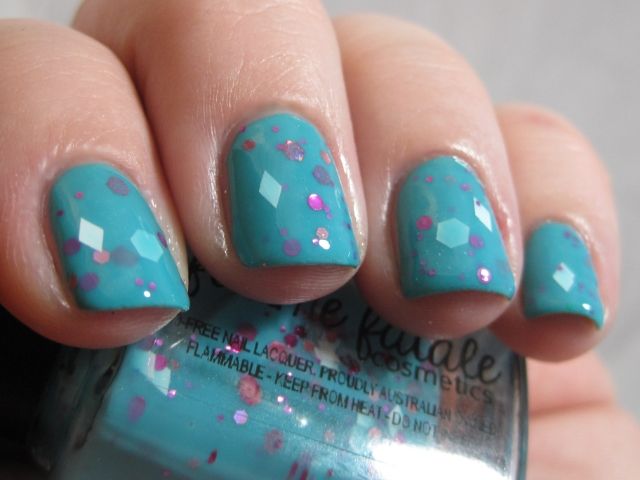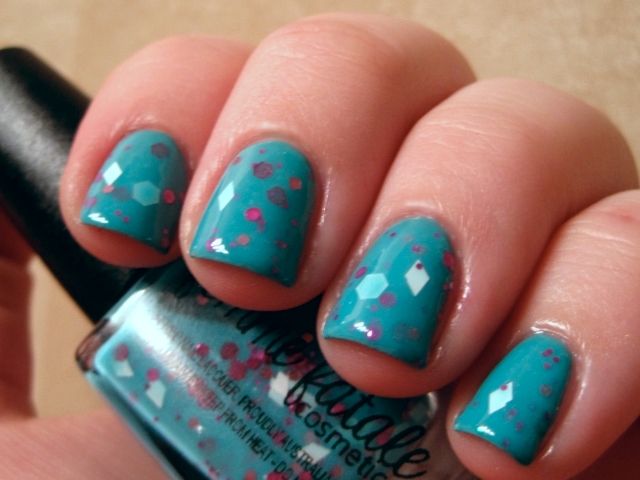 Femme Fatale polishes are available from their
website
(which ships within Australia only) and from
Llarowe
and
Harlow & Co
. (which ship worldwide). I believe that Llarowe is expecting her next shipment of Femme Fatales in March. Thanks for looking everyone!