Hi everyone! Today I have two manis for you and both feature lovely polishes from Girly Bits...and they are both polishes that started it all for Pam. They are definitely oldies but goodies!
First up is Razzle Dazzle. I got this polish several months back and I can't believe I waited so long to try it. It is just gorgeous and definitely a polish I see myself wearing over and over again. The pink jelly base has lovely, glowy pink and purple holo glitter throughout. I did 2 coats over China Glaze Under the Boardwalk for this mani.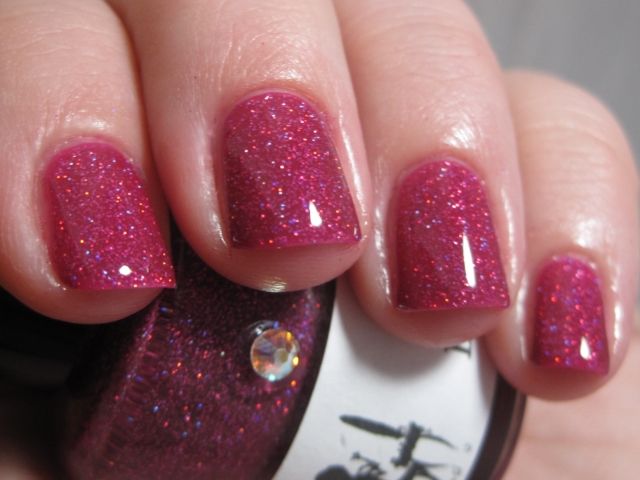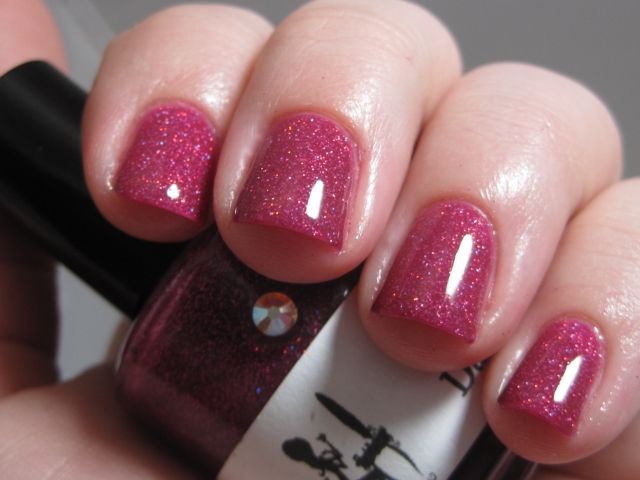 Next I have Contrary Polish Santorini, from the Islands Trio. This polish is a gorgeous royal blue with mulitcolored shimmer. The formula on this is fantastic and the shimmer to die for. Carrie at Contrary Polish is consistent with her amazing formulas. This is 2 coats.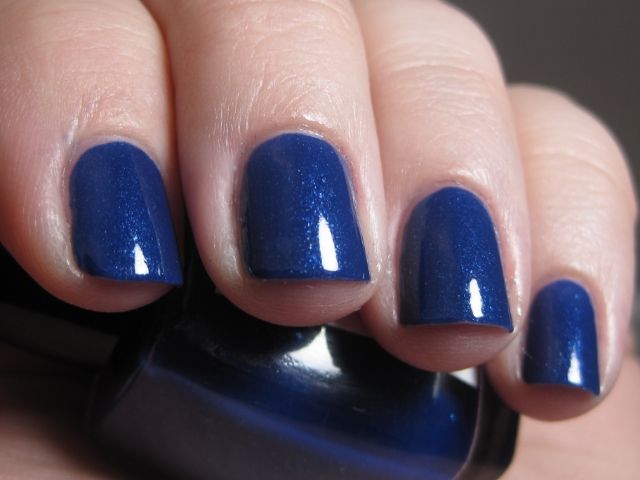 Then I topped it with one of my first indies and one of my favorite Girly Bits polishes, Cosmic Ocean. It is a blue/green color shifting topcoat and it's like bacon...it makes everything better. It is such a versatile polish and I think a must for everyone.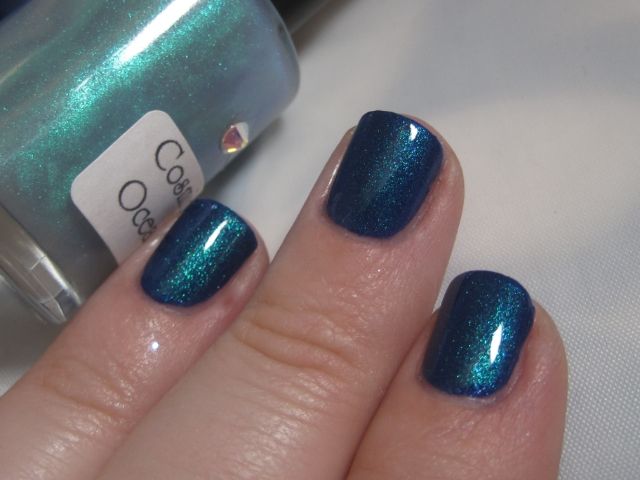 Girly Bits polishes are available from Pam's
big cartel store
,
Llarowe
,
Overall Beauty
,
Harlow & Co
, and
Mei Mei's Signatures
. Contrary Polish is available from
Llarowe
. And both of these ladies have new collections being released soon so be sure to check those out as well! Thanks for looking.