Noelie from Smitten Polish recently released a new collection inspired by the musical Wicked and I couldn't resist picking up some of the pretties. So far I have worn two from the collection and they are inspired by the main characters from the musical, Glinda and Elphaba.
First up is Travelling by Bubble, which is inspired by Glinda. Noelie wanted most of her inspiration to be from the musical so she chose a blue base to match Glinda's blue dress, however, she did give a nod to Glinda's pink dress from the Wizard of Oz as well by including a splash of pink glitter. And did I mention...CIRCLE GLITTER!! I love it! The base is gorgeously bright too...not subdued like I originally thought. This is 3 coats, no undies.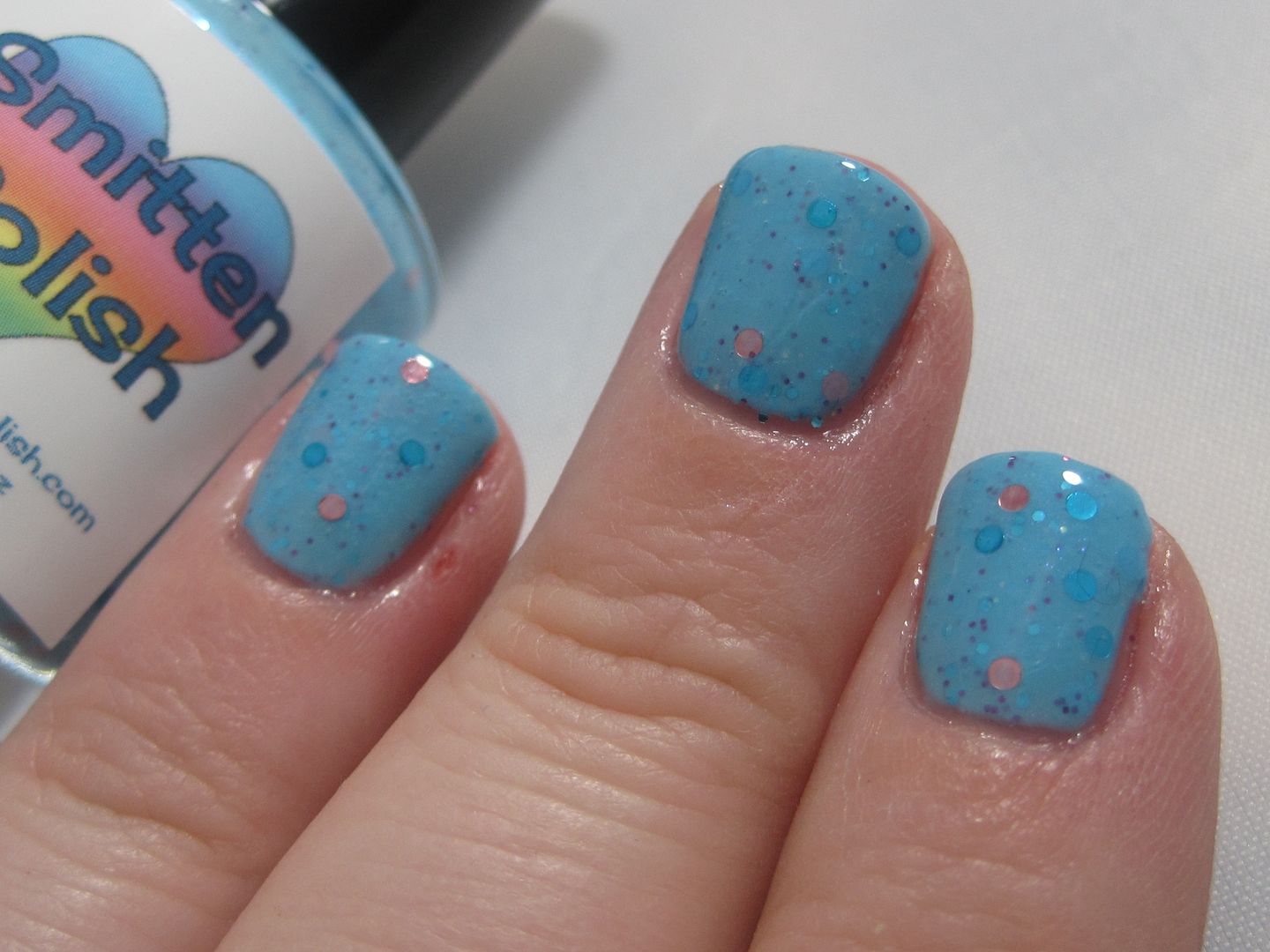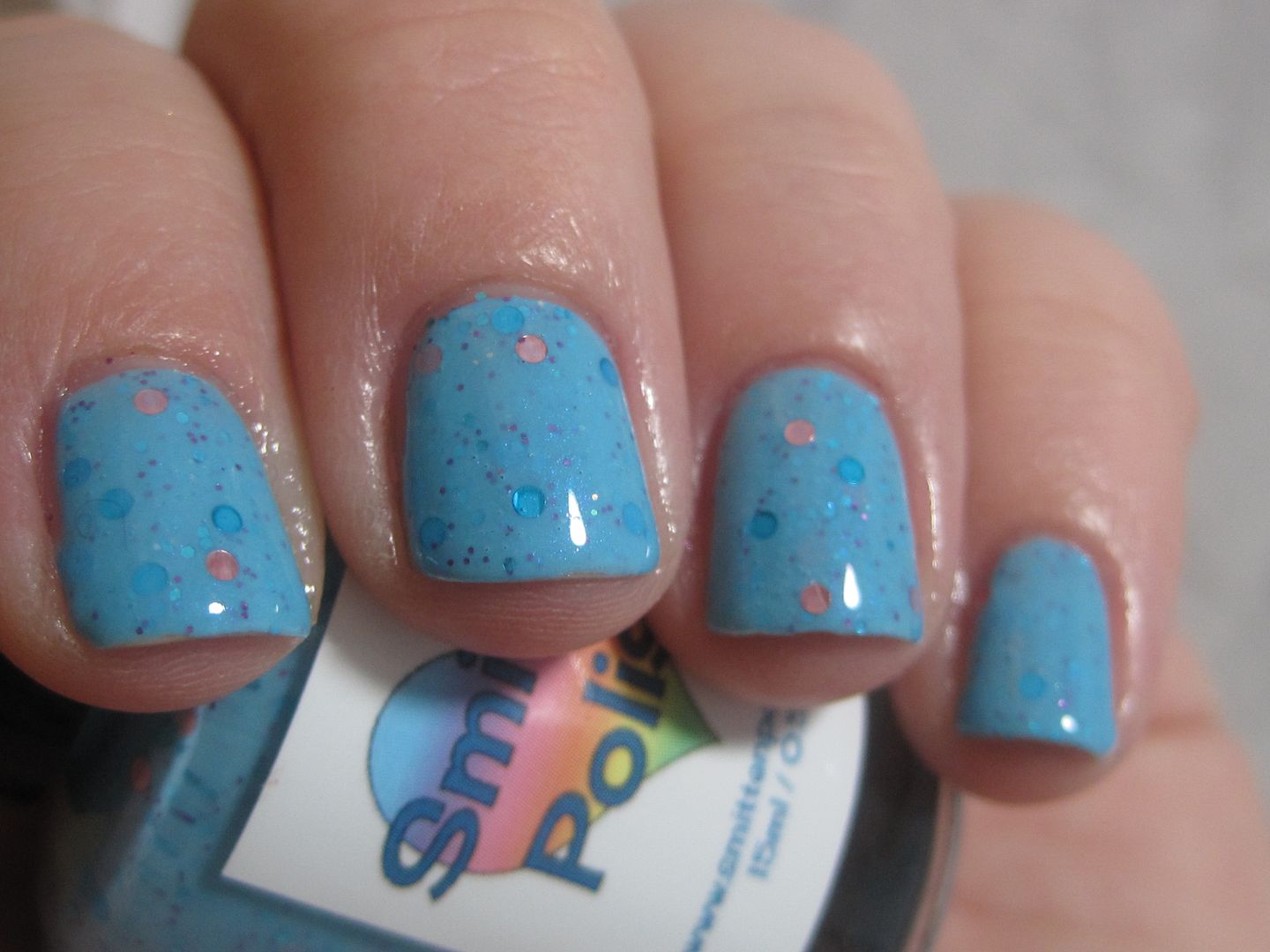 Next up is a green polish for Elphaba called I Feel...Wicked. This one has a green jelly base with purple and green glitters scattered throughout and a splash of holo glitter as well. It looks like gorgeous jewelry. I decided to layer 2 coats over NYS Hot Green for my mani.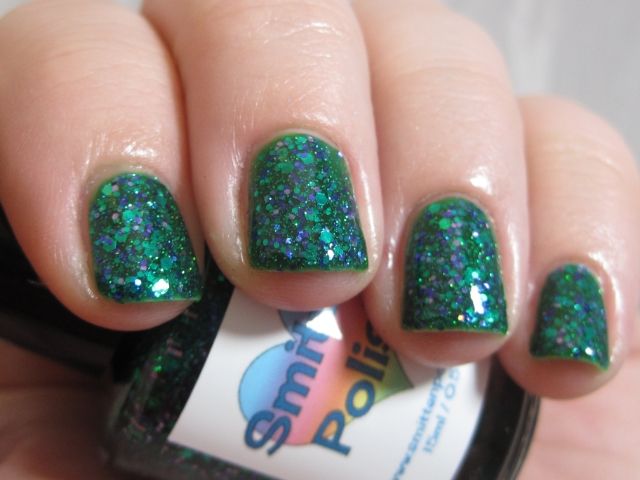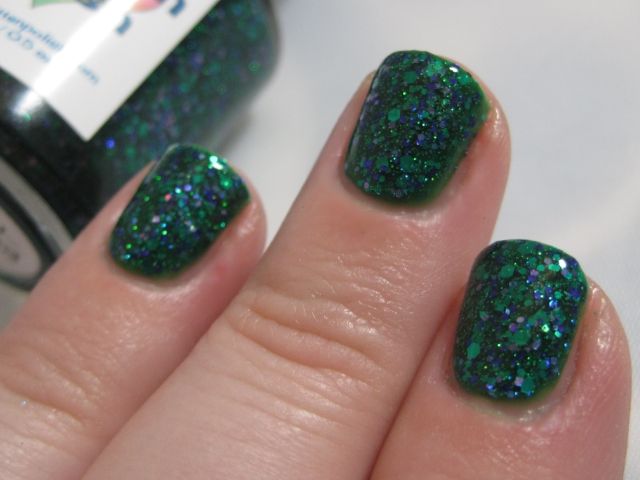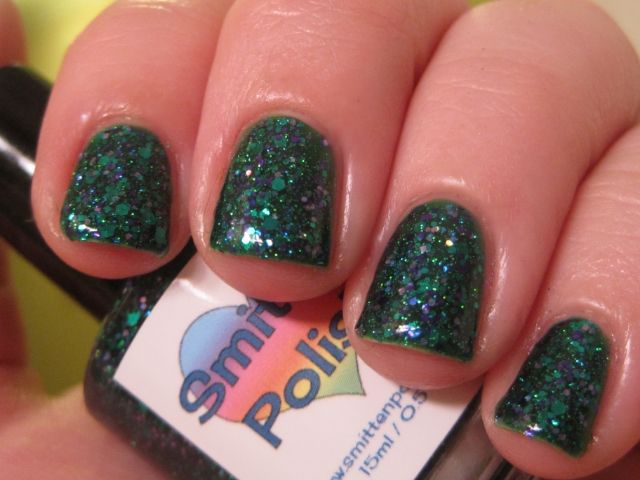 I can't wait to show you the others from this collection...they are all divine! It is my favorite Smitten Collection yet. You can order these pretties from Noelie's
Etsy Shop
and I'm sure they will be available at
Llarowe
eventually as well. Thanks for looking everyone!