Today I have for you another Smitten Polish from the Wickedly Smitten collection. When I first ordered this collection this certainly wasn't the polish I expected to be my favorite of the collection, but it absolutely knocked my socks off when I put it on. I am a sucker for minty greens and this one is just fabulous. And the glitter mix just works so well. with it. I used 2 coats of Smitten Polish Pink Goes Good With Green over American Apparel Office for this mani, but it would have built up well without a base if you like to go sans undies.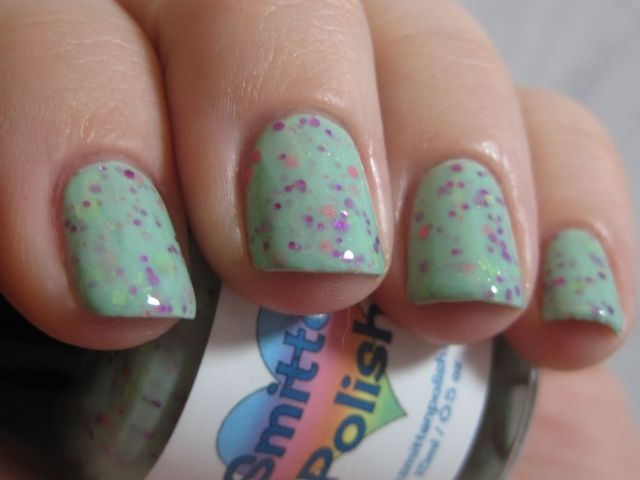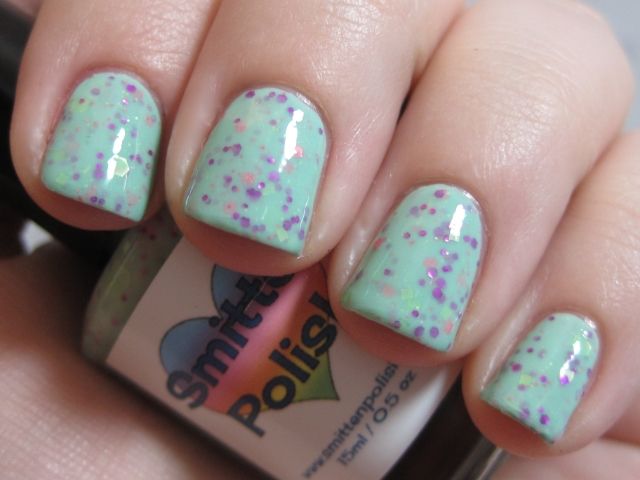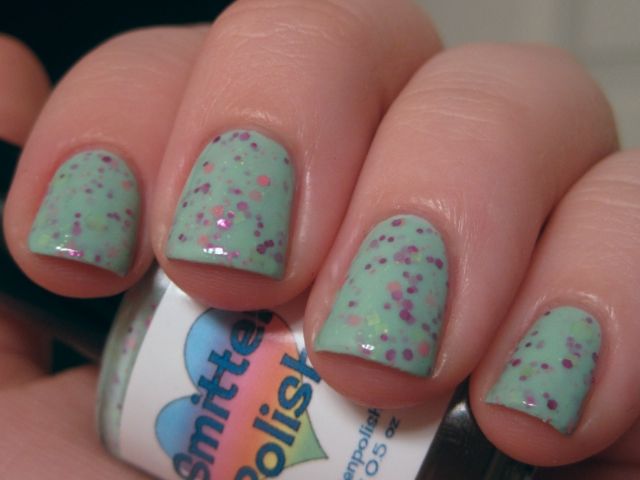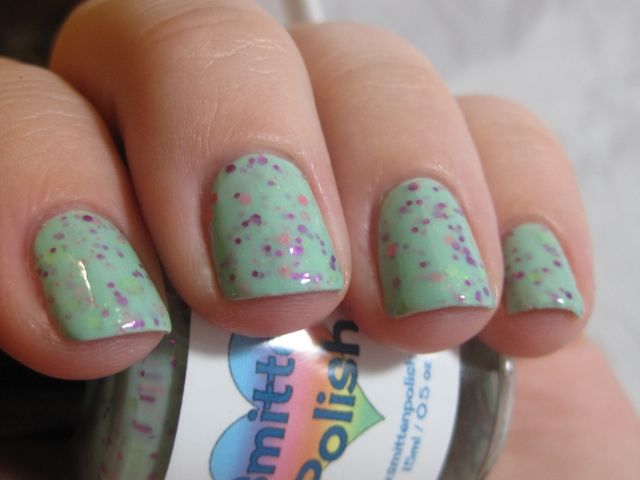 You can order these pretties from creator Noelie's
Etsy Shop
and they are launching at
Llarowe
today as well. Thanks for looking everyone!