Today I have for you a gorgeous polish with color-shifting glitters! piCture pOlish Mask-a-Rade is a combination of color shifting glitters (it is pretty much like all of the Ozotic Elytras mixed into 1 bottle). Layered over black, it makes your nails look like outer space!
Here is 1 coat of Mask-a-Rade over a-England Bridal Veil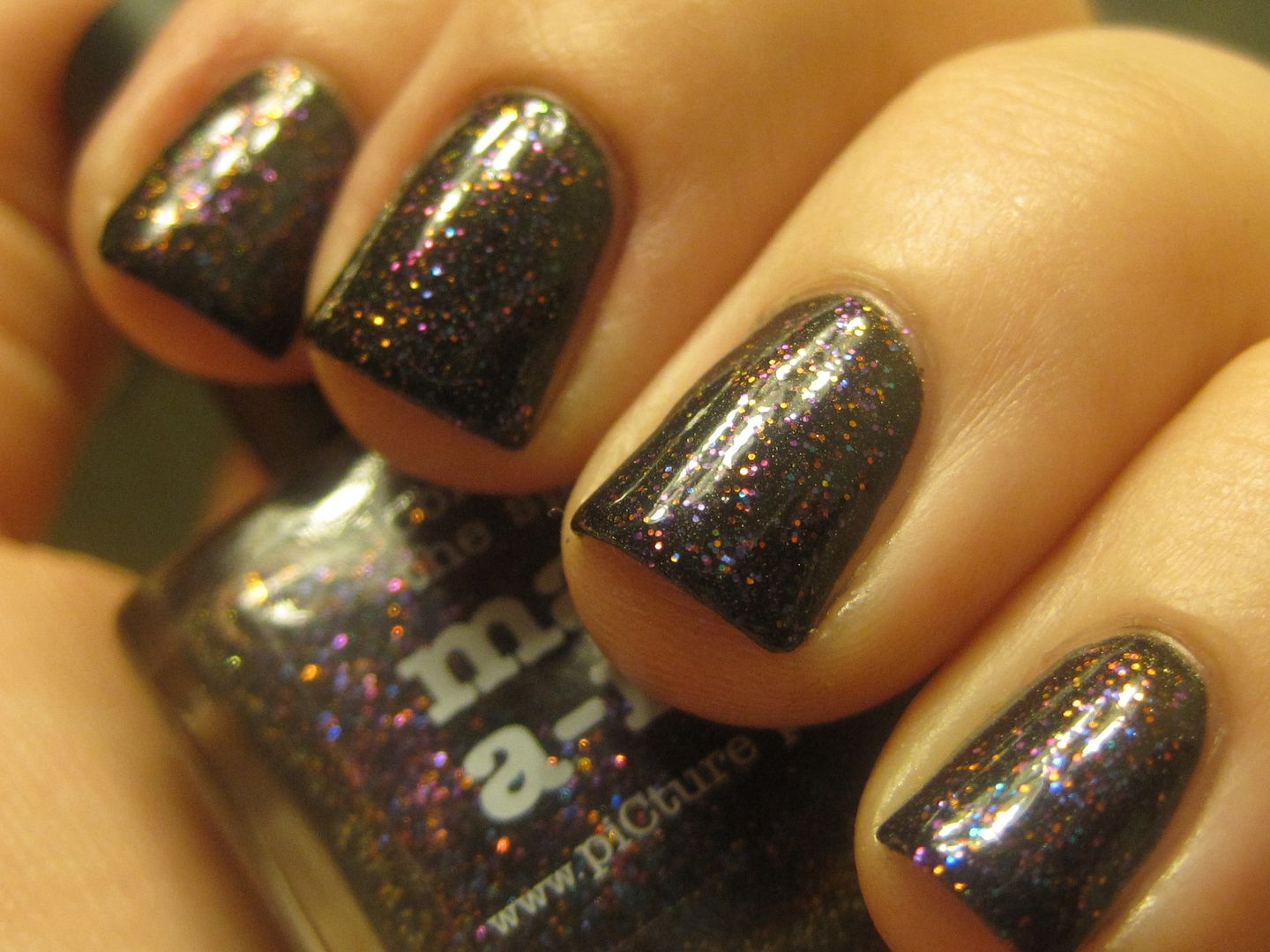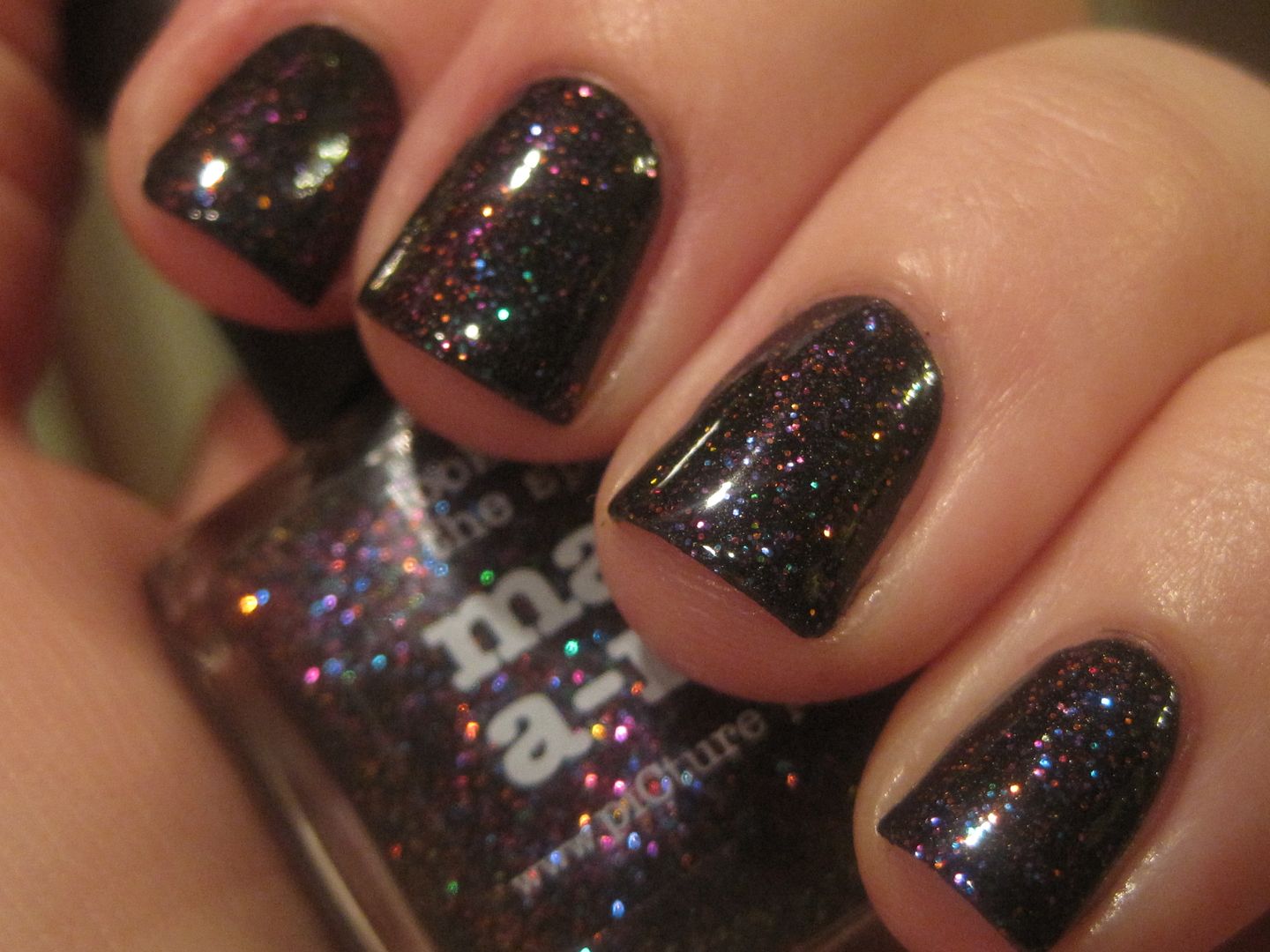 You can purchase piCture pOlish direct from their
website
, or stateside from
Llarowe
. Be sure to pick this one up soon if you want it because it is a limited edition shade.