I recently saw
this post
by The Swatchaholic and was just mesmerized. I knew I had to try to do a mani to pay homage to this amazingness. Now...I will start this off by saying that my stamping skills are next to non-existant, so don't be expecting too much from me! :)
I started off with a base of a-England Tristam. The formula on a-England's polishes is just stellar. If you haven't tried them out yet, you just don't know what you are missing! This could have easily been a 1 coater, but I applied 2 coats out of habit. The holo in a-England's polishes gives them a wonderful glowy quality and they look almost like velvet on your nails.
Next I used
this excellent tutorial
by The Nailasaurus that makes really simple work of doing gradients. I used a cut up make-up sponge to sponge on the polishes. For this mani, I sponged the two colors on vertically instead of horizontally. For the gradient I used my base color, a-England Tristam, as well as a-England St George.
Finally, I used and image from the Cheeky Jumbo Plate A and stamped over the gradient with a-England Princess Sabra. The results were very subtle, but lovely (and extremely difficult to photograph!)
Here are the results: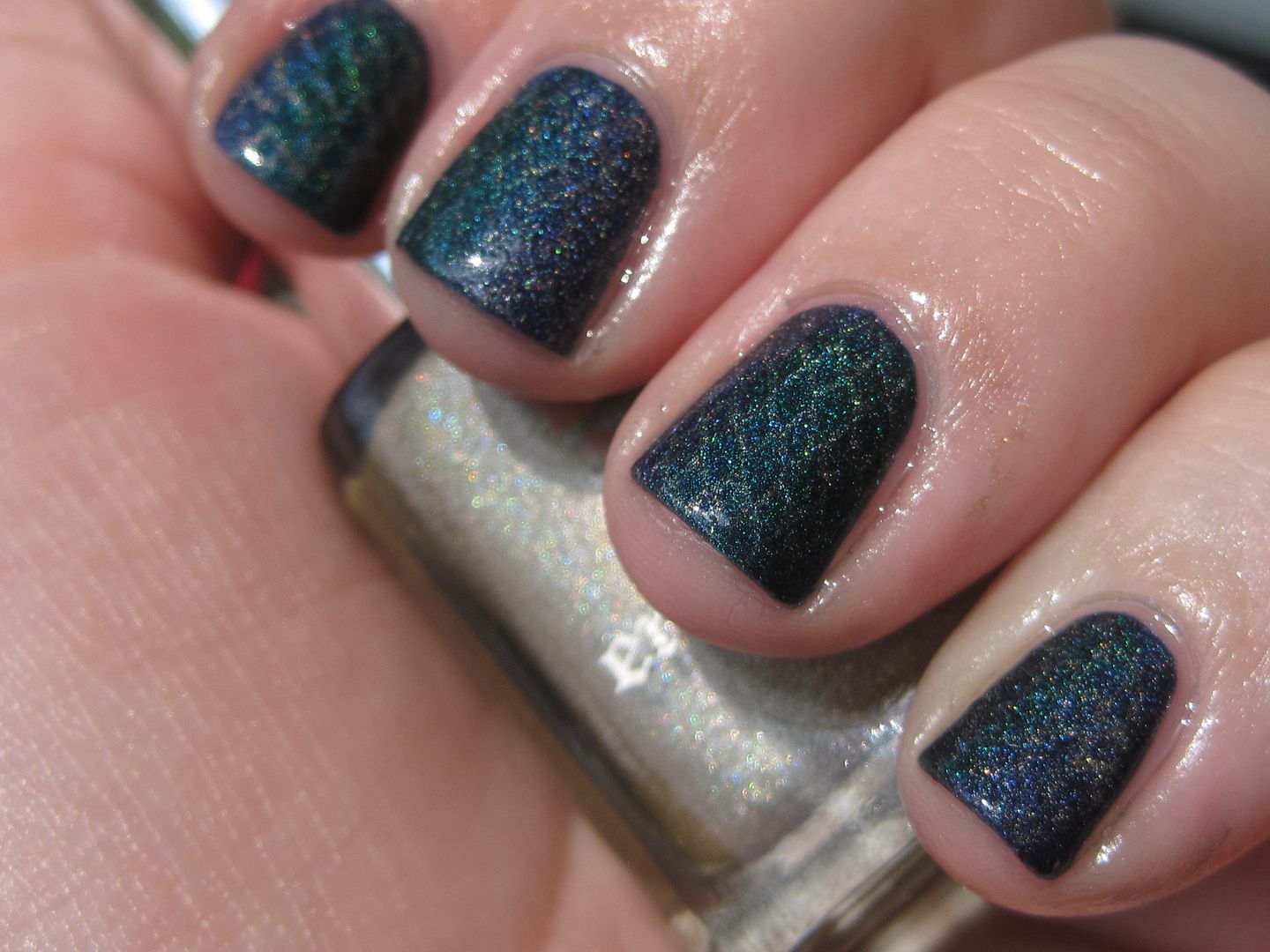 To purchase any of a-England's polishes you can order them directly from
a-England's website
, which has free international shipping. Be on the look out for excellent sales from time to time. They are also available from
Llarowe
.