Today I have paired two of my favorite polishes together. I'm sure you all know (or have heard) that Nails Inc Baker Street is the creme de la creme of blue cremes! It is so rich and vibrant and bright and PERFECT! I decided to kick it up a notch with some holo.
This is 1 coat of OPI DS Shimmer over 2 coats Nails Inc Baker Street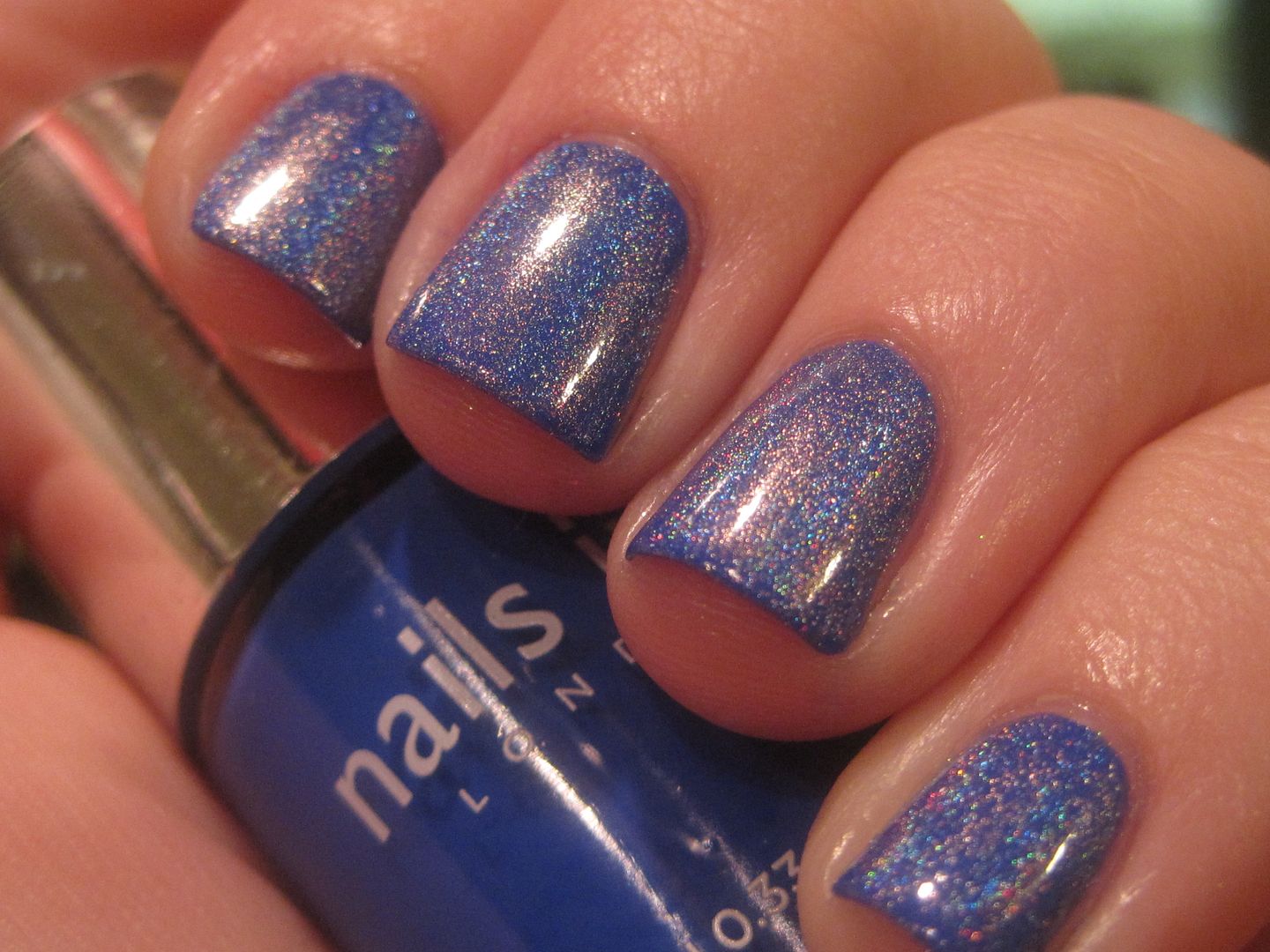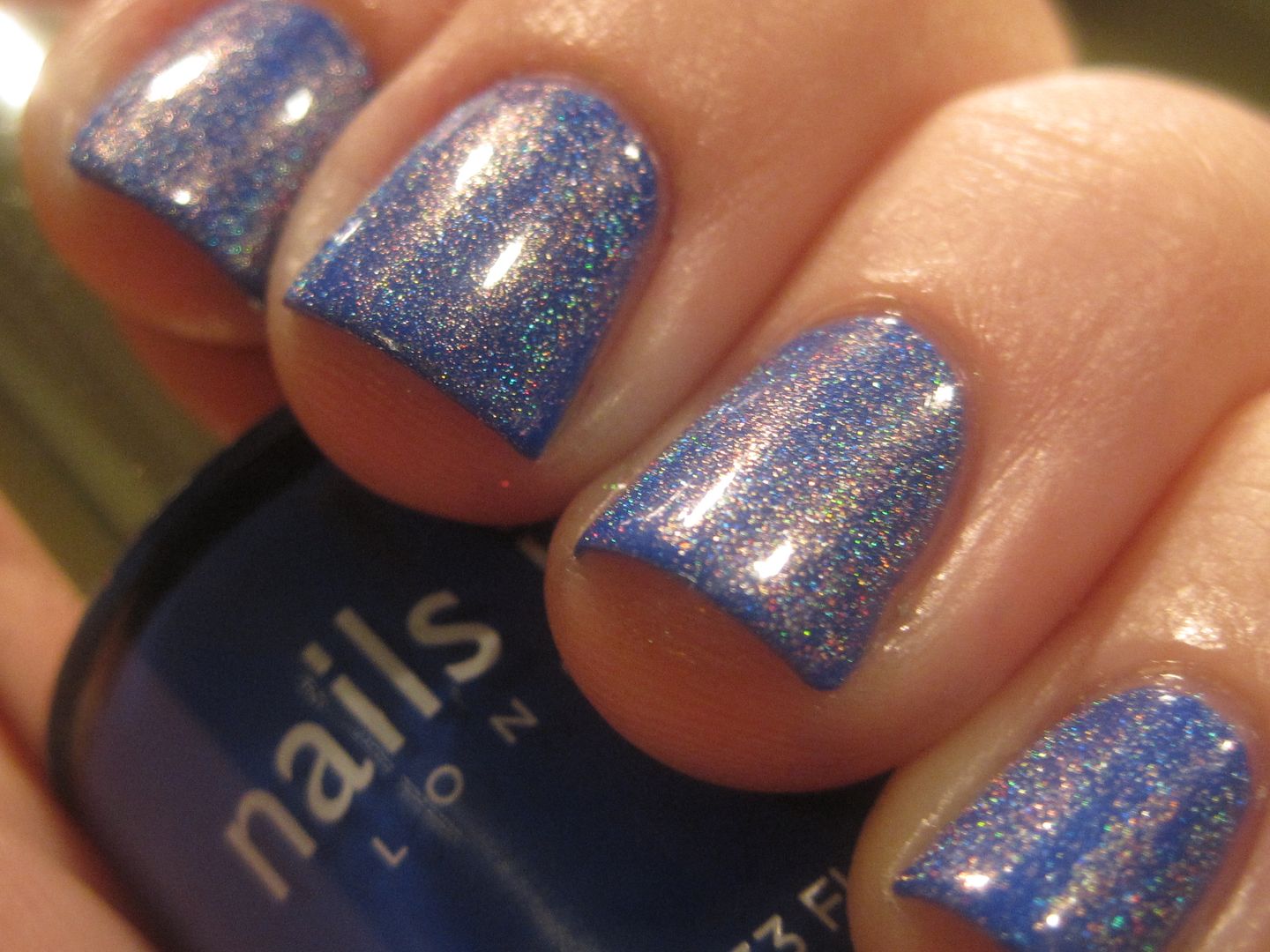 I wouldn't have thought that Baker Street could get any better, but indeed it CAN! As always, thanks for looking everyone!