Today I have an AMAZING glittery polish for you. If you are looking for a blingy, party on your nails polish, look no further than Crowstoes' Thing. It is a part of her Addam's family trio, which also includes polishes named Morticia and Gomez.
Thing has an abundance of gold and coppery hex and square glitters with multicolored large and small glitters mixed in. Here I layered it over Orly Out of This World, a deep shimmery purple.
This is 1 coat over 2 coats of Orly Out of This World. I used 2 coats of Gelous and 1 coat of CND Air Dry for topcoat to get it glassy smooth.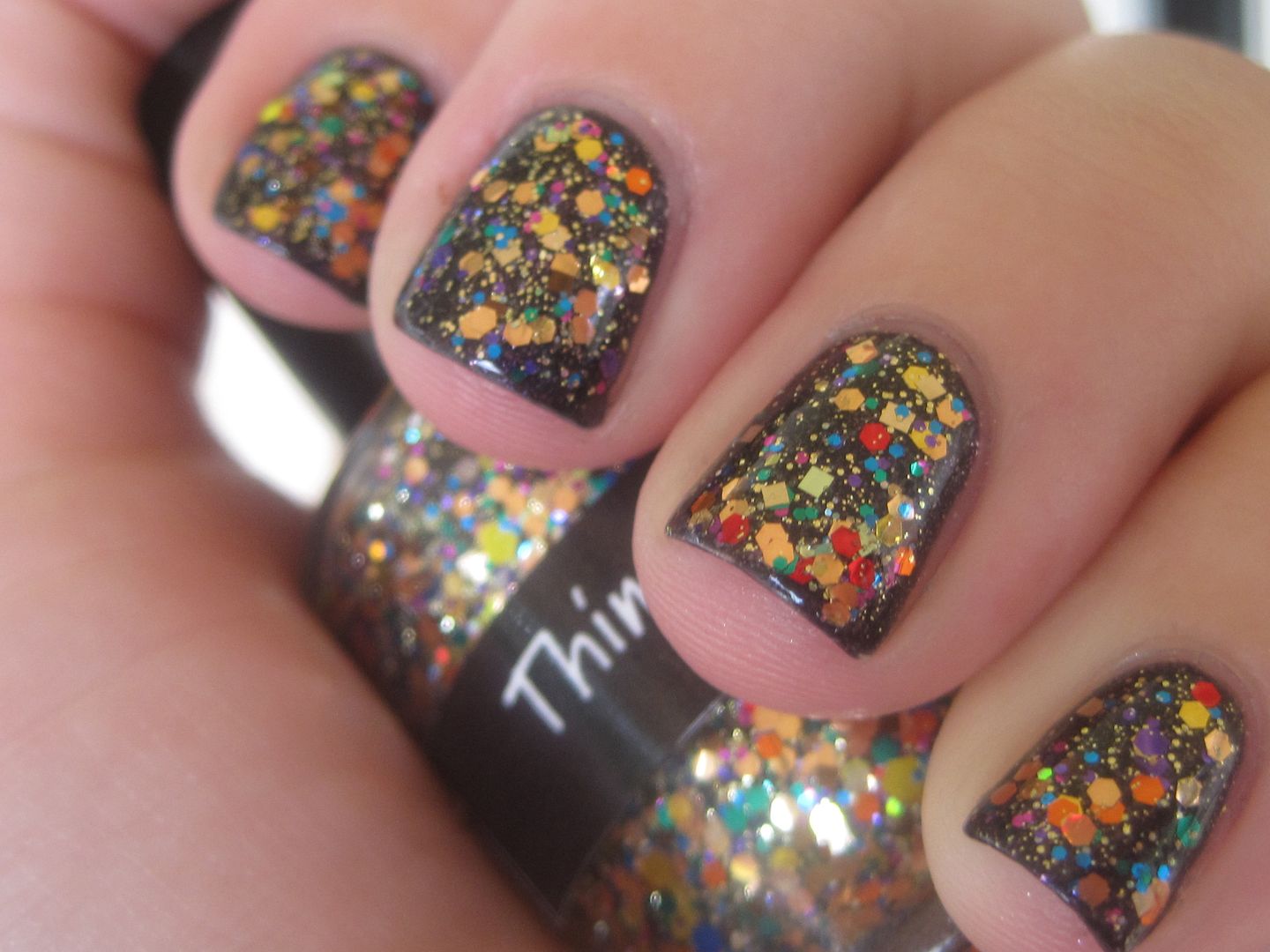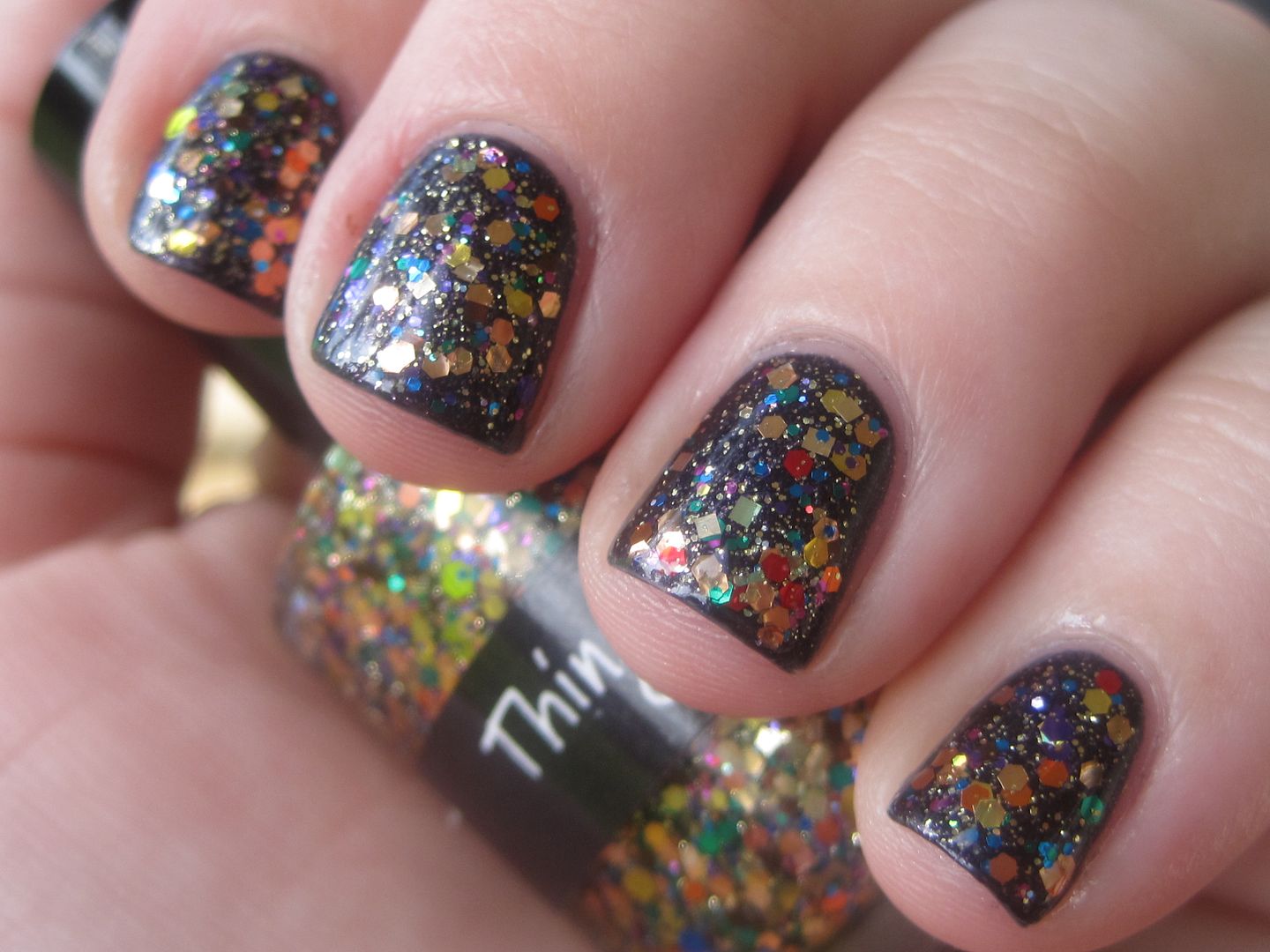 Lauri, creator of Crowstoes Nail Color, has exciting news today too...these polishes will now be sold at
Overall Beauty
as well as at Lauri's Big Cartel Store
here
. Lauri posts updates on her
blog
about new polishes and availability so stay tuned there for new and exciting news from Crowstoes Nail Color!