Hi everyone! For the second edition of Purple Shimmer Sunday, I have a polish that I've had for probably almost 2 years untried. I got Illamasqua Poke when I first started my polish collection and it have sort of forgotten about it. I even considered selling it once. It is SO PRETTY though. And also a beast to photograph. It has a reddish purple base, but it wants to lean really blue in photographs. I swear it has some sort of neon pigment in it. It has a fabulous silver shimmer with hints of blue throughout the base. This is 2 coats of Illamasqua Poke.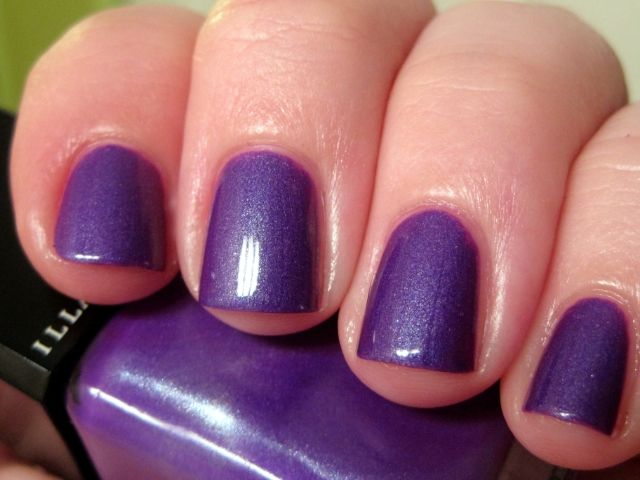 *Most color accurate pic...it leans more red like this*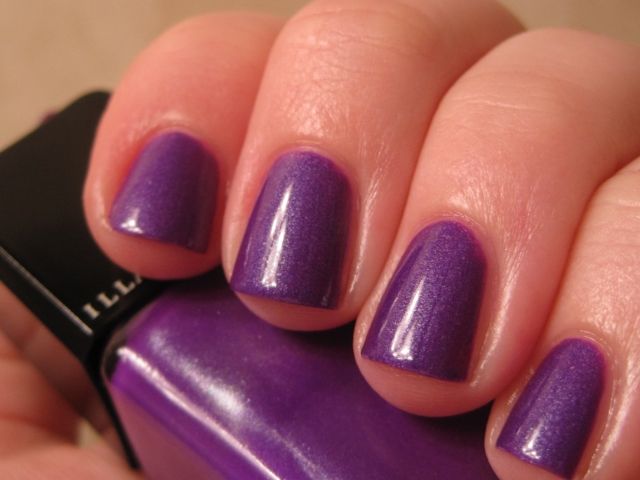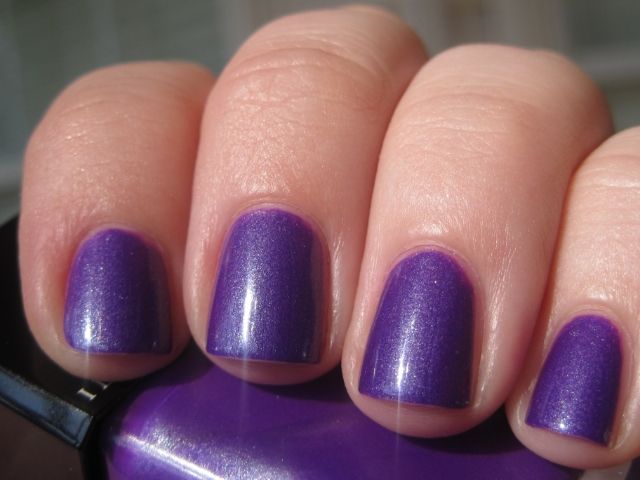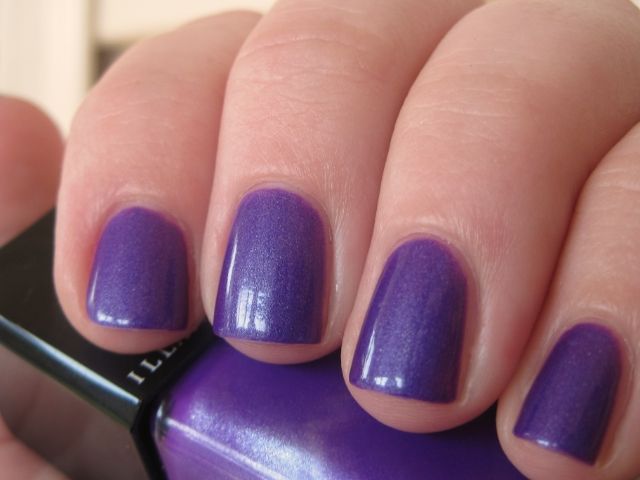 After I wore Poke alone for a day, I added a cute blue/purple fine glitter topper from Nicole by OPI called Gone Wishin' (that was a gift from my pal Moxie over at
Pied Polish Piper
). I thought this worked really well together.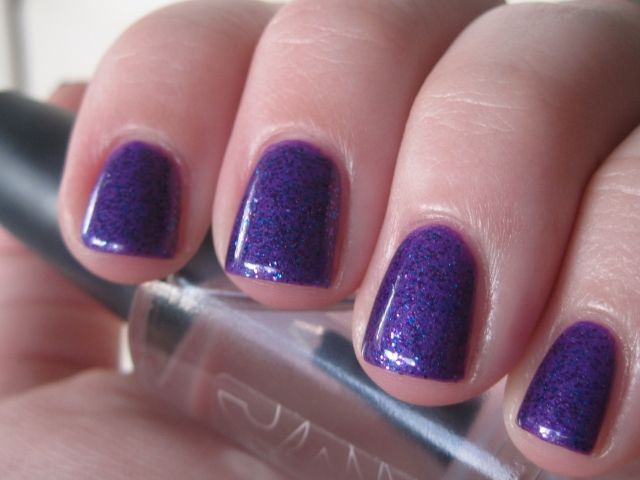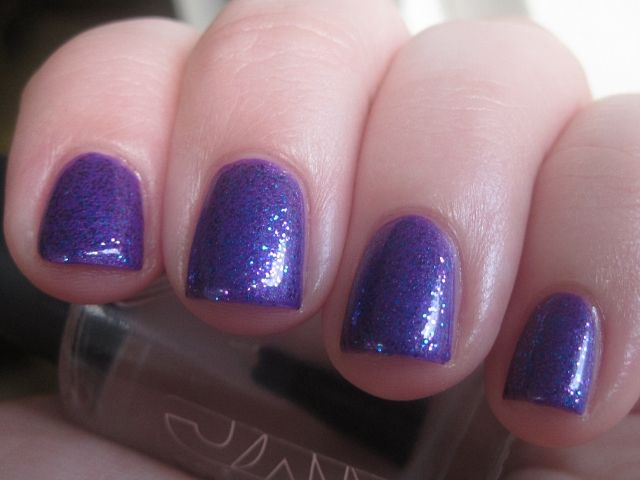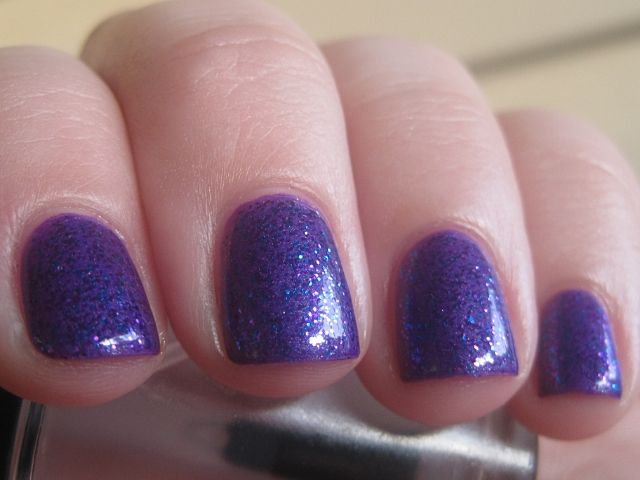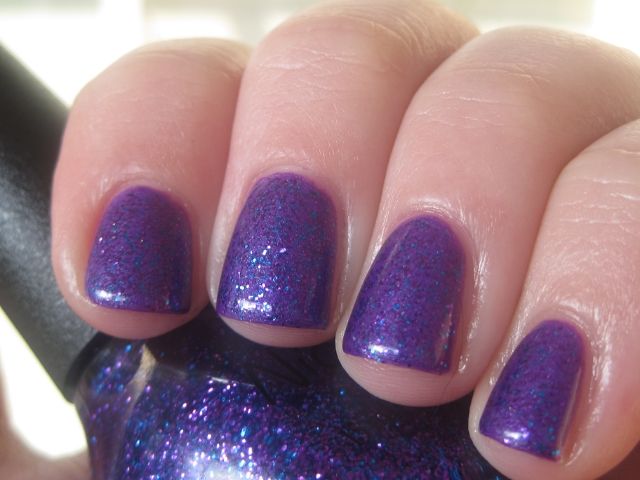 So all in all I love both of these polishes that have been untried for ages. It is fun to dig around and find treasures in my stash. Be sure to check out what Kristy has in store over at
The Polish Haven
for all of your purple shimmer needs on Purple Shimmer Sunday! Also check out Kathy over at
Pied Polish Piper
as she is joining in on the purple shimmer fun now as well. Thanks for looking!