Hi everyone! I was so very excited to get some Emily de Molly nail mail this week (from an awesome Aussie) so I have one of her newer polishes, Monet's Garden. As soon as I saw it I had to have it. It did not disappoint. It is a beautiful teal jelly with various shades of green glitter and a smattering of pink glitter (some of the glitters are holo as well). I chose to layer 2 coats over American Apparel Malibu Green.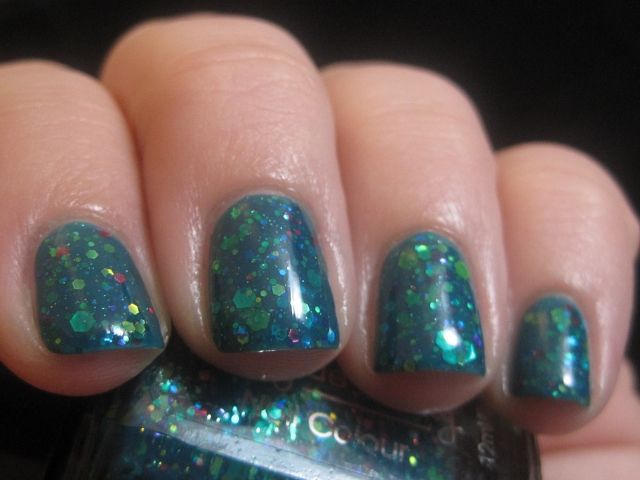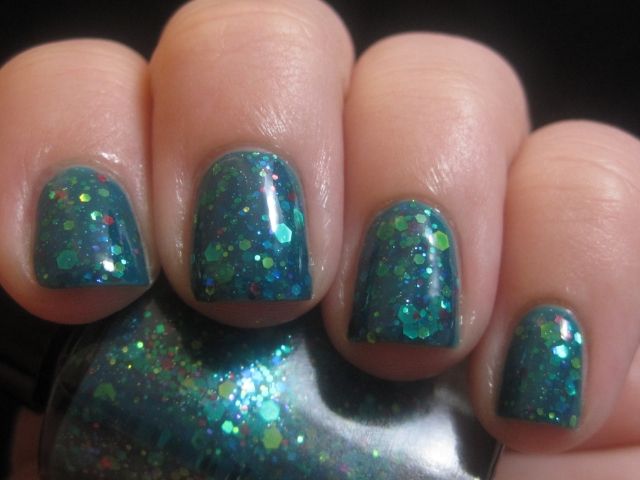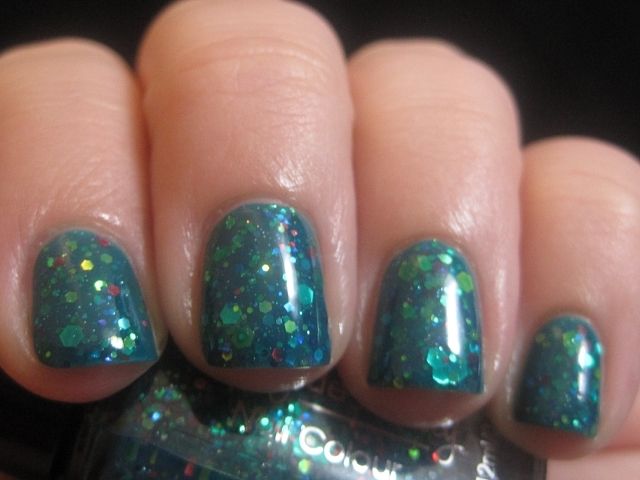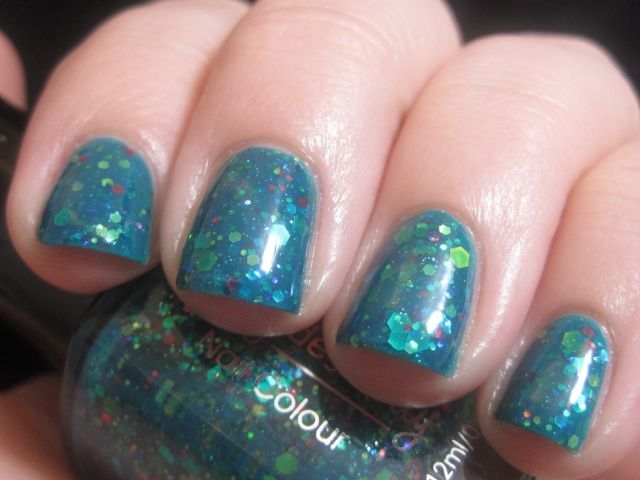 Emily de Molly polishes are available from creator Hayley's
Etsy Shop
if you are in Australia. If you are elsewhere in the world,
Llarowe
ships these internationally. This particular polish hasn't made it to Llarowe yet, but hopefully she will have it in the next restock. Thanks for looking everyone!