Ninja Polish has been killing it with their Enigma Collection and I just had to pick up one of the most recent additions: Mystic Glacier. This polish is SO gorgeous! It is my favorite from the collection so far (I still have to try Shillelagh and it looks pretty darn amazing too). What is so fantastic about these polishes is that they can be worn on their own with no need for layering and you still get the fantastic multichrome effect from the color morphing pigment.
Mystic Glacier
has a medium blue jelly base (I have determined it is very close to New York Summer Hot Sky Blue) with red/green/gold color morphing shimmer. As I said, this one you can wear on its own without wearing a base color, but you can if you desire. For my mani I did 2 coats on its own.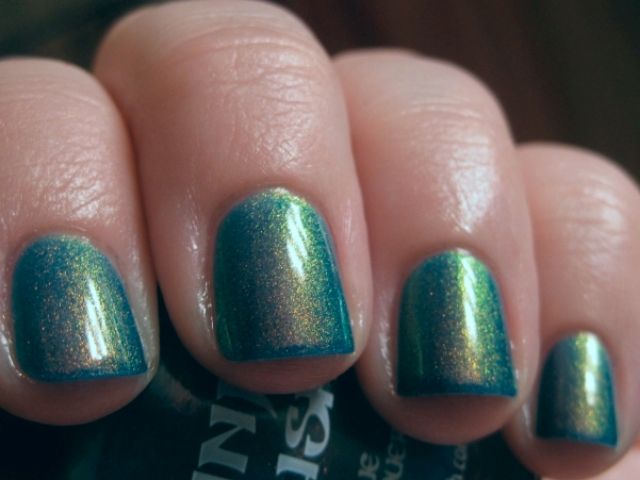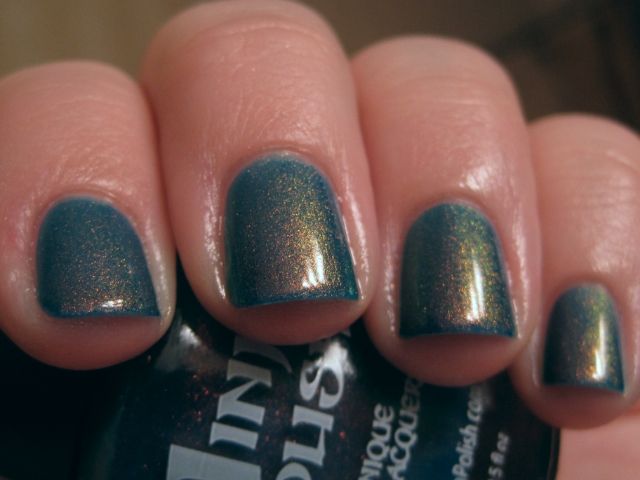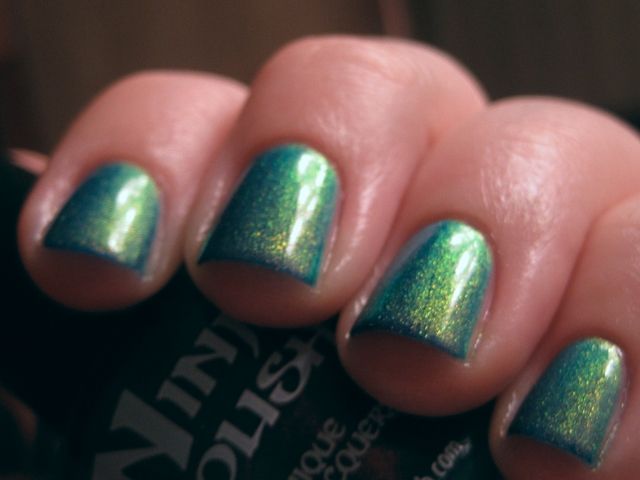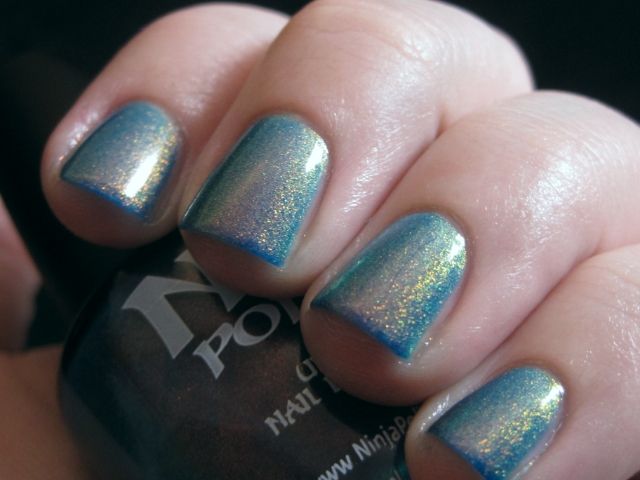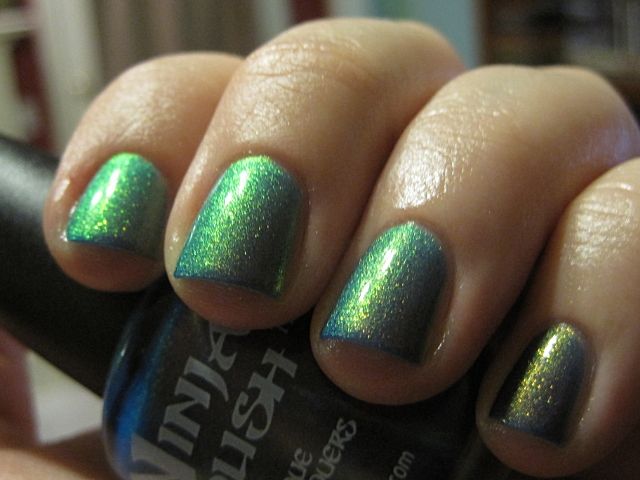 If you like color shifting polishes, I really recommend picking this one up. It is a stunner. The colors shift looks just this vivid in person. Ninja Polish's Enigma Collection is available from their
website
and while a lot of the polishes in this collection are out of stock right now, you can sign up for stock notifications, and Ninja Polish will e-mail you when they are restocked. Thanks for looking everyone!