Yet another category that had ABSOLUTELY ZERO polishes in it about a year ago. There still are only a few, but the ones that are here are awesome!
KBShimmer Where My Peeps At?
Instant love for this polish. It is so fun and perfect for its namesake. Amazing formula as well.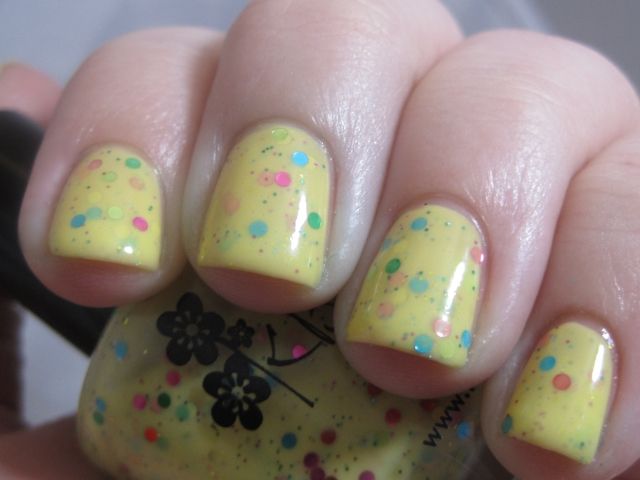 CrowsToes Toxic Buttercup
(over Sally Hansen Xtreme Wear Mellow Yellow) . The pink/blue shifting sparkle in this one really makes it special. It is more of a layering polish for me, but you can build it up on it's own. Sally Hansen Mellow Yellow is more of a true yellow (think Tweety Bird) and I do like it, but I use it more for nail art or accents. I don't know that I would classify it as a favorite because I would never wear it on its own, but it serves its purposes for sure. I don't find it very flattering on my skintone by itself.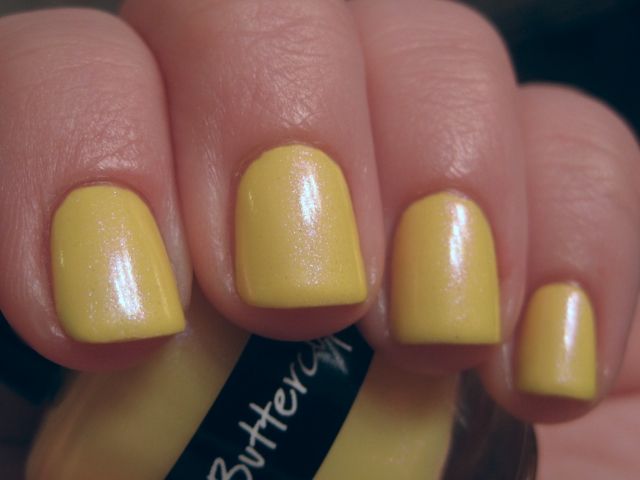 Smitten Polish Bananaberry Gumdrop. This is the perfect shade of buttery yellow. And the subtle flakes make it special.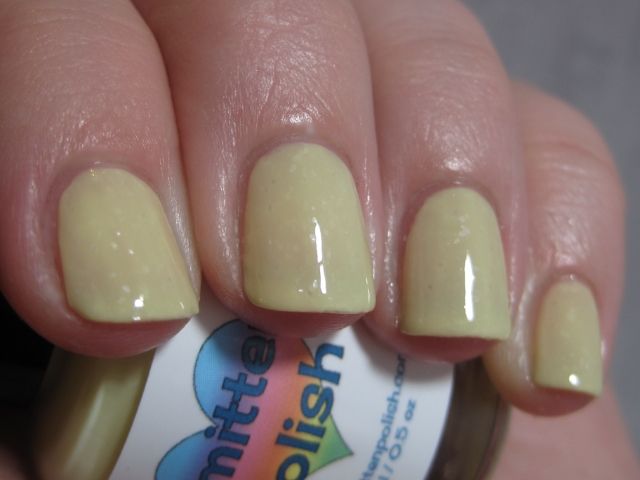 Revlon Colorstay Buttercup (shown under Oopsie Daisies Apple Picking...another favorite). This is the perfect buttery yellow creme. I absolutely adore it and say so often to anyone who asks for a good yellow creme. Not streaky either.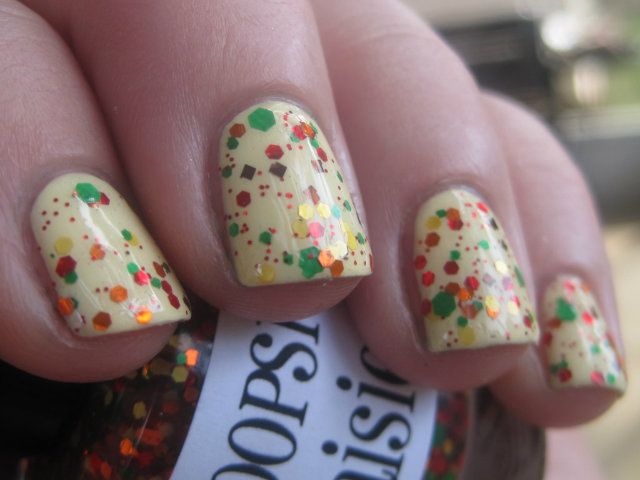 Enchanted Polish Yellow Submarine. This one has a slight greenish tint to it and is surprisingly flattering.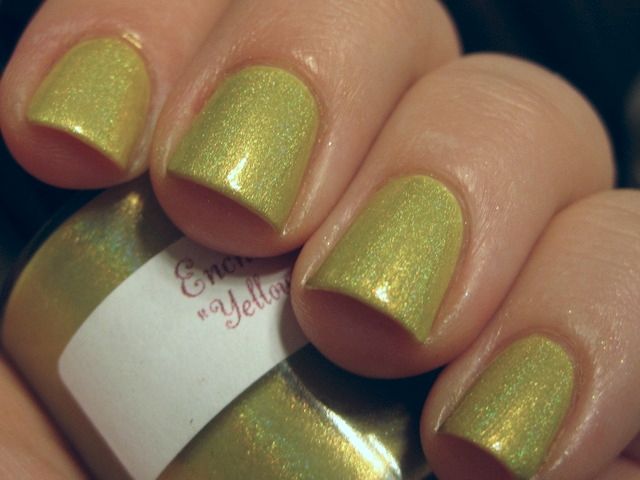 Jaybird's Fruit Martyr. This is from my buddy Jaybird who makes (and occasionally sells) her frankens. This was the very first yellow that made me feel like I could wear yellows. The shimmer is interesting and gorgeous in this one.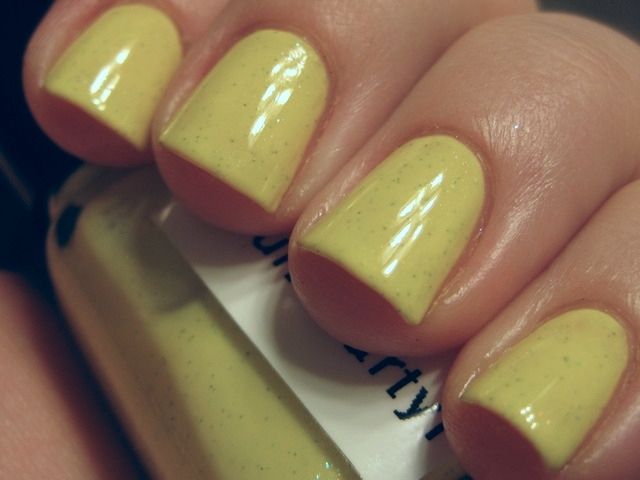 I am actually waiting on two more yellow polishes in the mail that have a lot of potential for awesome, so I will make a yellow part II post if I love them! Like with my oranges, I'm also VERY (even more so) picky about my yellows.