Hi everyone! Pahlish has announced that there will be a series of monthly duos that will be available during the month that they are inspired by. The first duo in the series is for April and is aptly named April Showers.
Through Still and Storm.
This is a slate blue creme with grey microflakies and blue shimmer. It has a very smooth formula and is perfectly opaque in 2 coats. As usual, Shannon has worked her shimmer magic in this polish because it is divine.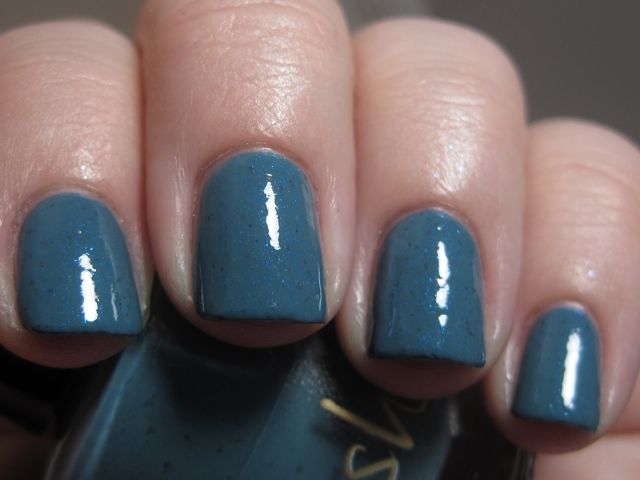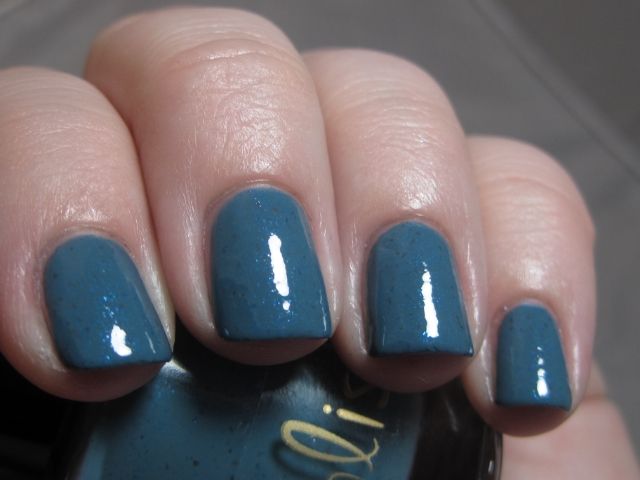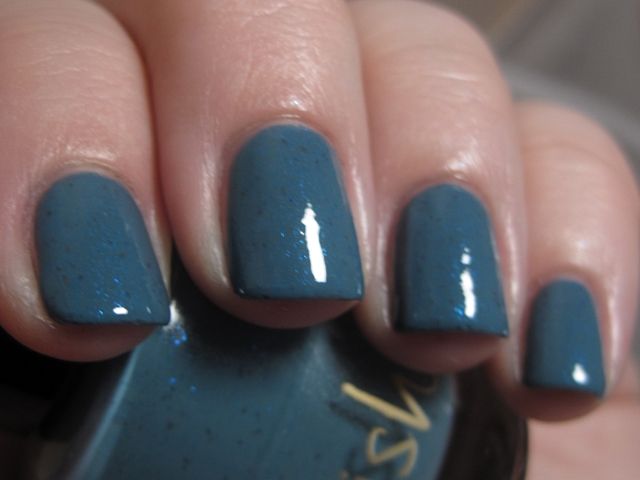 Ocean Gone Wrong. This is a glitter topcoat with a mixture of varying shades of blue and gunmetal glitters as well as a gorgeous violet shimmer. Also...dots...nuff said. I do love some dots! The glitter spreads very smoothly and evenly in without dabbing. This is one medium coat over Through Still and Storm. These polishes complement each other perfectly and the color palette is very calming. I can very easily see the spring shower inspiration in these polishes.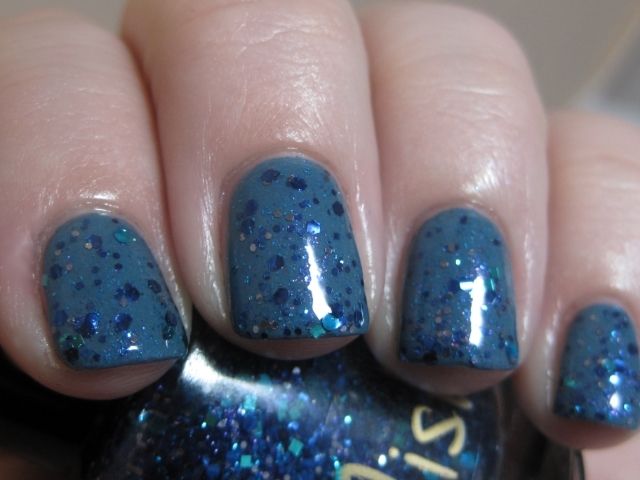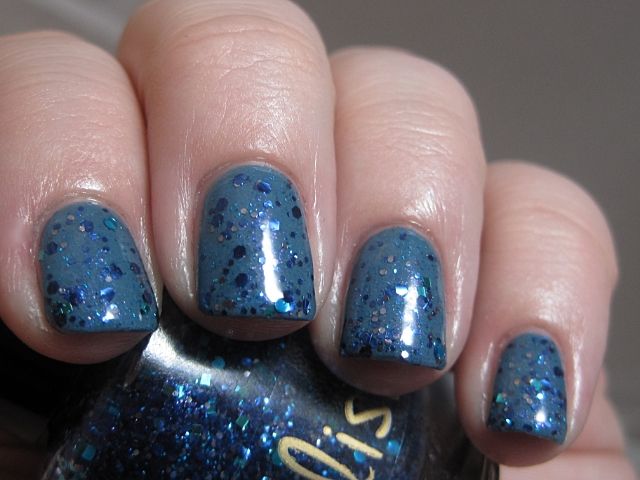 The April Showers Duo will be available in the Pahlish
Etsy Store
on April 12th at 7 PM CST. Please remember that these will be limited edition, so be sure to grab them while you can! Thanks for looking everyone!