Hi everyone! Today I have a selection from Girly Bits Cosmetics' Spring It On Me! collection that were sent to me for review. Creator Pam has offered something for everyone in this collection which has two glitters, a holo, a shimmer topcoat, and a cream/jelly. Today for you I have the two glitters and the shimmer topcoat to share.
Emerald City Lights. This polish is part of a coordinating emerald duo to celebrate the Pantone color of the year. It is a sheer green jelly with gorgeous green shimmer and a subtle blue glow. This polish is meant to be worn layered over another polish, so I chose to layer 2 coats over Orly Lucky Duck. Formula was excellent on this.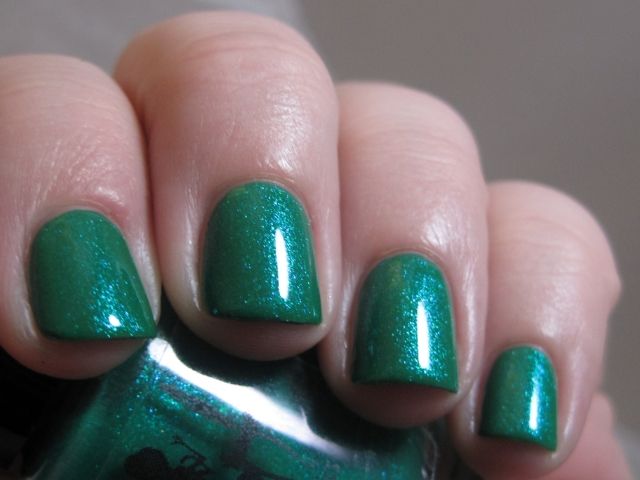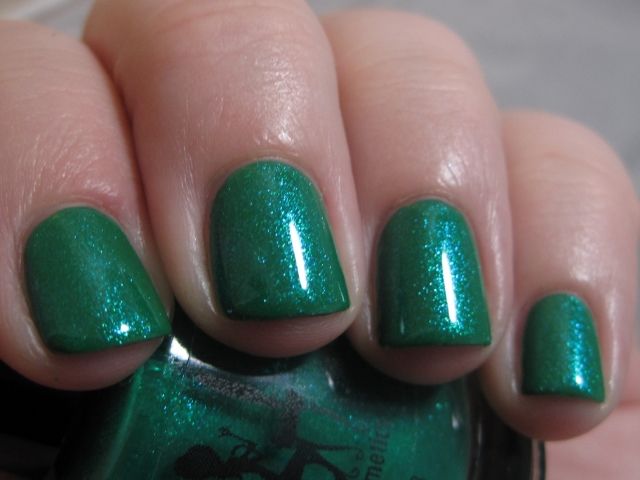 Spring It On Me! This polish has a sheer, milky lavender base with a mixture of white, pink, pink holo, silver, and purple glitters as well as small green glitters. It is very sheer and meant to be layered over a coordinating base color. I chose to layer 2 coats over Essie St Lucia Lilac, which I thought matched the base color perfectly. This polish spread very smoothly and evenly with excellent glitter payoff. It was a surprise favorite for me.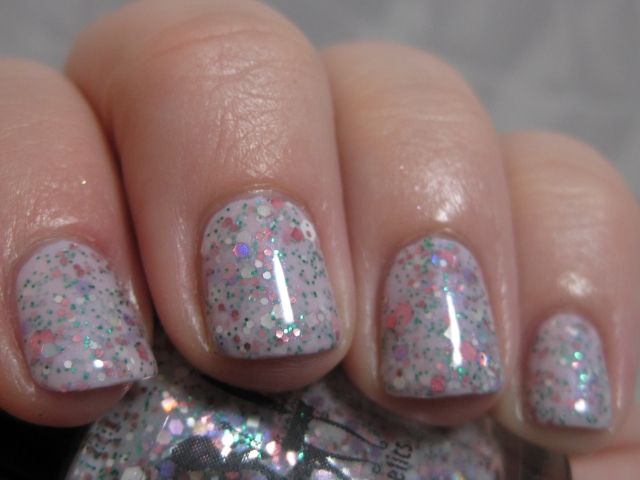 Going Bananas. This polish has a bright yellow crelly base with green, pink, chartreuse, lavender, purple, and fuchsia glitters. There are a few holo glitters sprinkled around as well and a faint shimmer. This polish is super fun and absolutely packed with glitter. The glitter spreads easily and I found the base to be pretty opaque with complete coverage in two coats (maybe with thinner coats it would have taken 3). I was very impressed with the opacity, especially considering that yellows are notorious for being streaky. So this is 2 coats, no undies.