I have another polish from the CrowsToes springTHIS Collection today called Toxic Buttercup. This is a yellow shimmer polish with a strong pink flash. The pink flash is absolutely stunning, but is a little camera shy. The base of this polish is buttery yellow, but for my mani I chose to layer if over a yellow that is a little brighter, Sally Hansen Mellow Yellow. Toxic Buttercup is a sheer polish, but it can be built up on its own if you want, but I love the look of layering it over another polish. I used 2 coats of Toxic Buttercup over Mellow Yellow. The formula was excellent and spread easily. Then, because I was thinking of buttercups, I decided to stamp some flowers over the mani with Konad White polish and Bundle Monster plate BM224.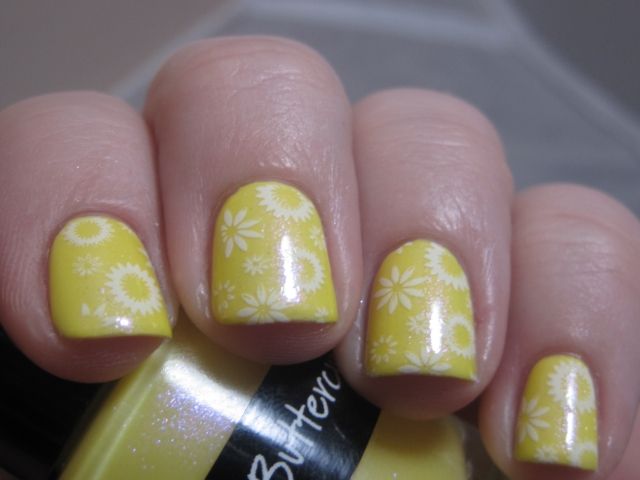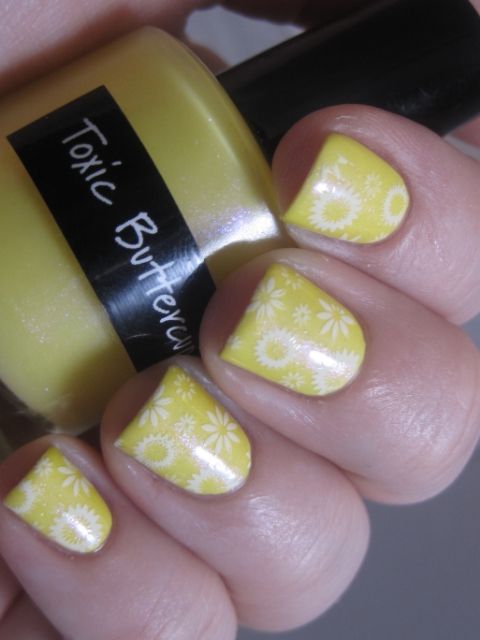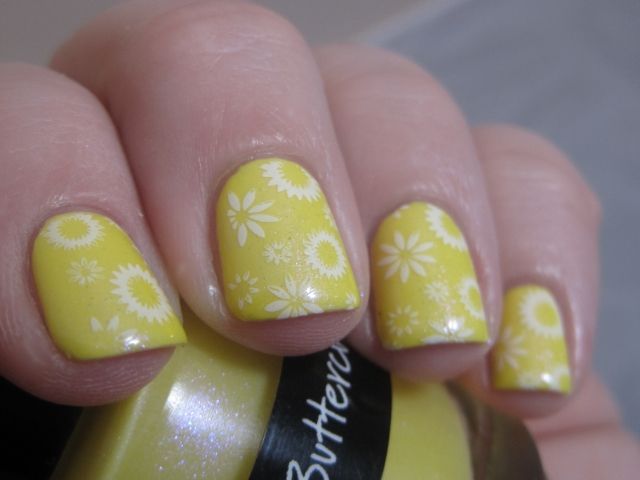 Here it is without the stamping. You can see pink shift somewhat, but it is much more apparent in real life.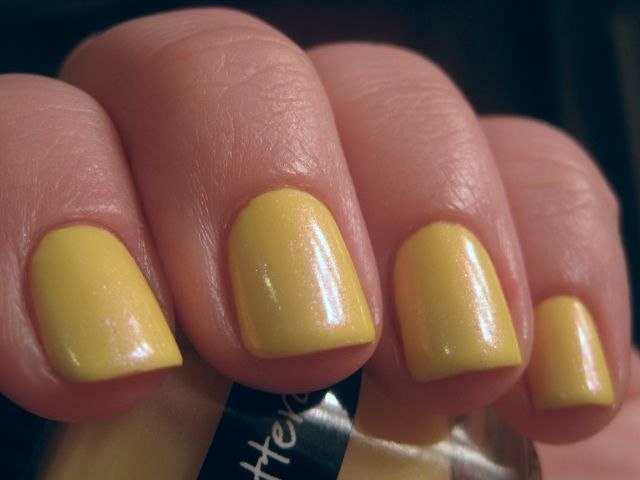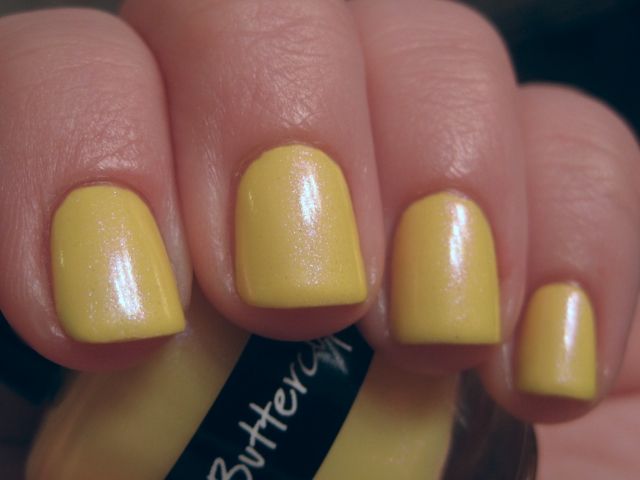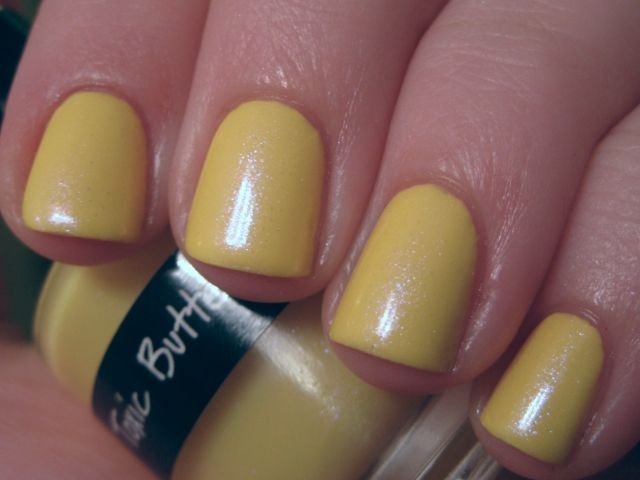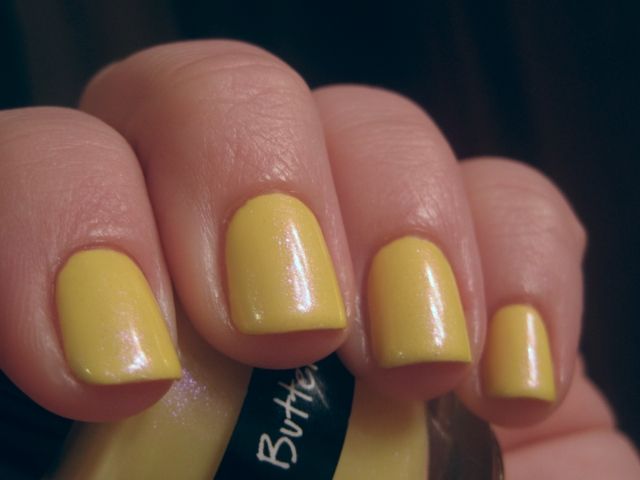 If you are a yellow lover, you definitely should get this polish!! CrowsToes polishes, including the springTHIS Collection, are available from
Llarowe
and
Overall Beauty
. Thanks for looking everyone!!
*product provided for my honest review