Here were my Earth Day nails...just a few days late. I just went with a green and blue motif. It actually looks sort of like circus stripes. I used China Glaze Frostbite as the base and then put down striping tape and painted on China Glaze Running in Circles for the stripes. Also...China Glaze bottles are so awkward to hold! If only I had long, dainty fingers. LOL! Also...the sparklies from Running in Circles stick to your skin like nothing else when you are trying to do clean-up...so be careful with it. They did come off in the shower, at least.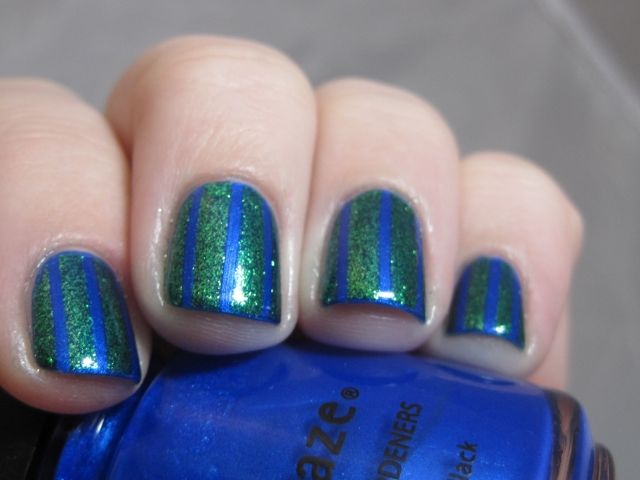 Here is Frostbite by itself. Such a pretty polish in its own right. A must have from China Glaze in my opinion.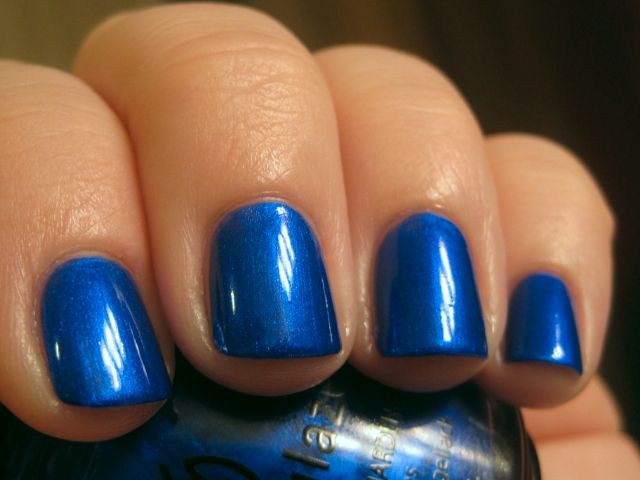 Thanks for looking everyone!