*Press Samples*
Hi everyone! Today I have 2 new polishes from
Pretty Serious Cosmetics
to share with you and one returning favorite! Pretty Serious's mascot Daphne has been at it again and their are two brand new additions to her party collection, and they couldn't be more different! Let's take a look at these glittery creations!
Daphne's Disco Party
is a glitter topper with a slightly tinted pink base filled with matte glitters in neon pink, light pink, yellow, and red with pink glassfleck shimmer throughout. The formula was pretty easy to work with and I was able to get good glitter coverage in just one coat over a coordinating base color (I used KBShimmer Beach Please) with just a little dabbing to fill in a few places. Because the base is slightly tinted, I would recommend either using it over a pink base or a darker base color (it would definitely show over lighter colors like white or pale yellow). This is a fun glitter mix that is perfectly summery!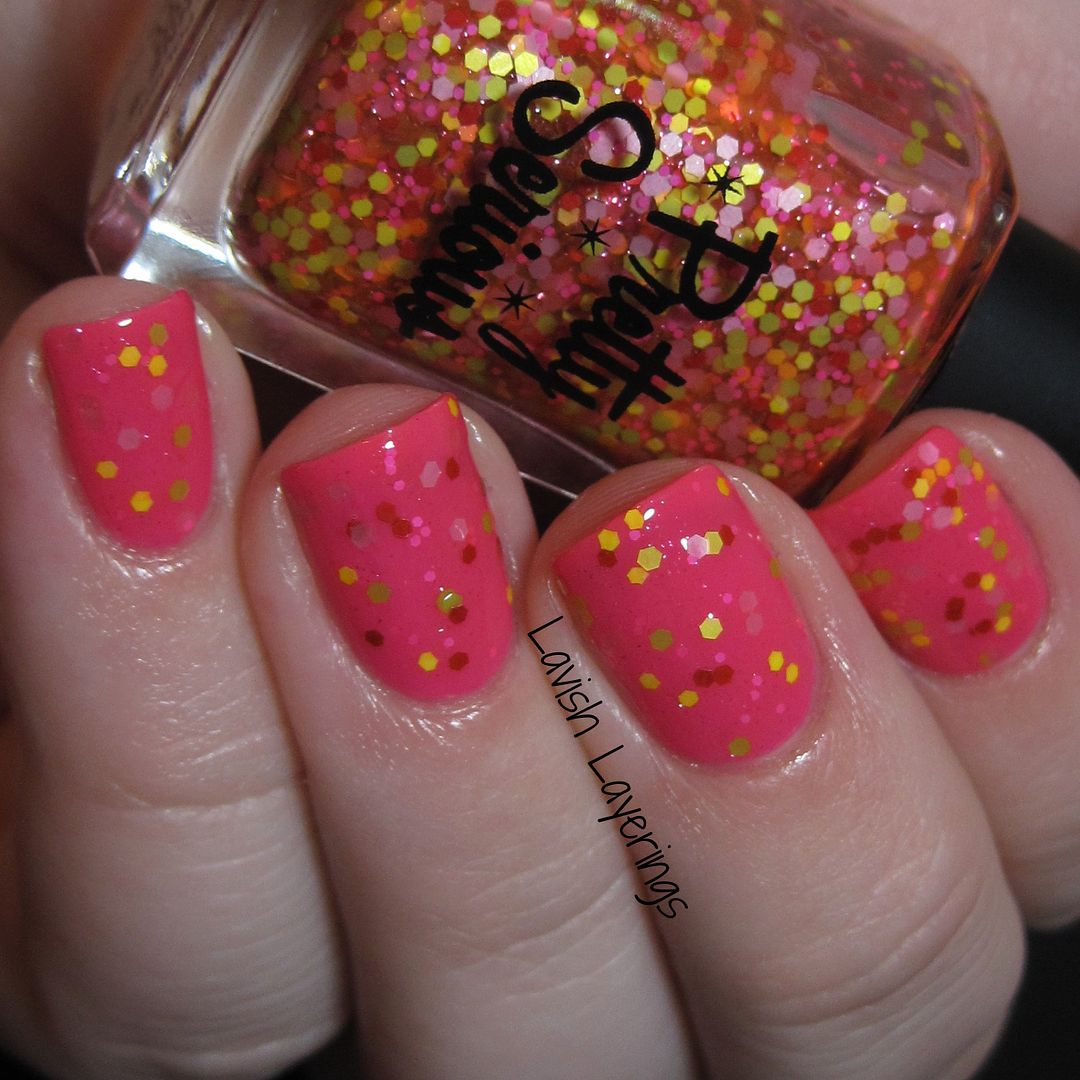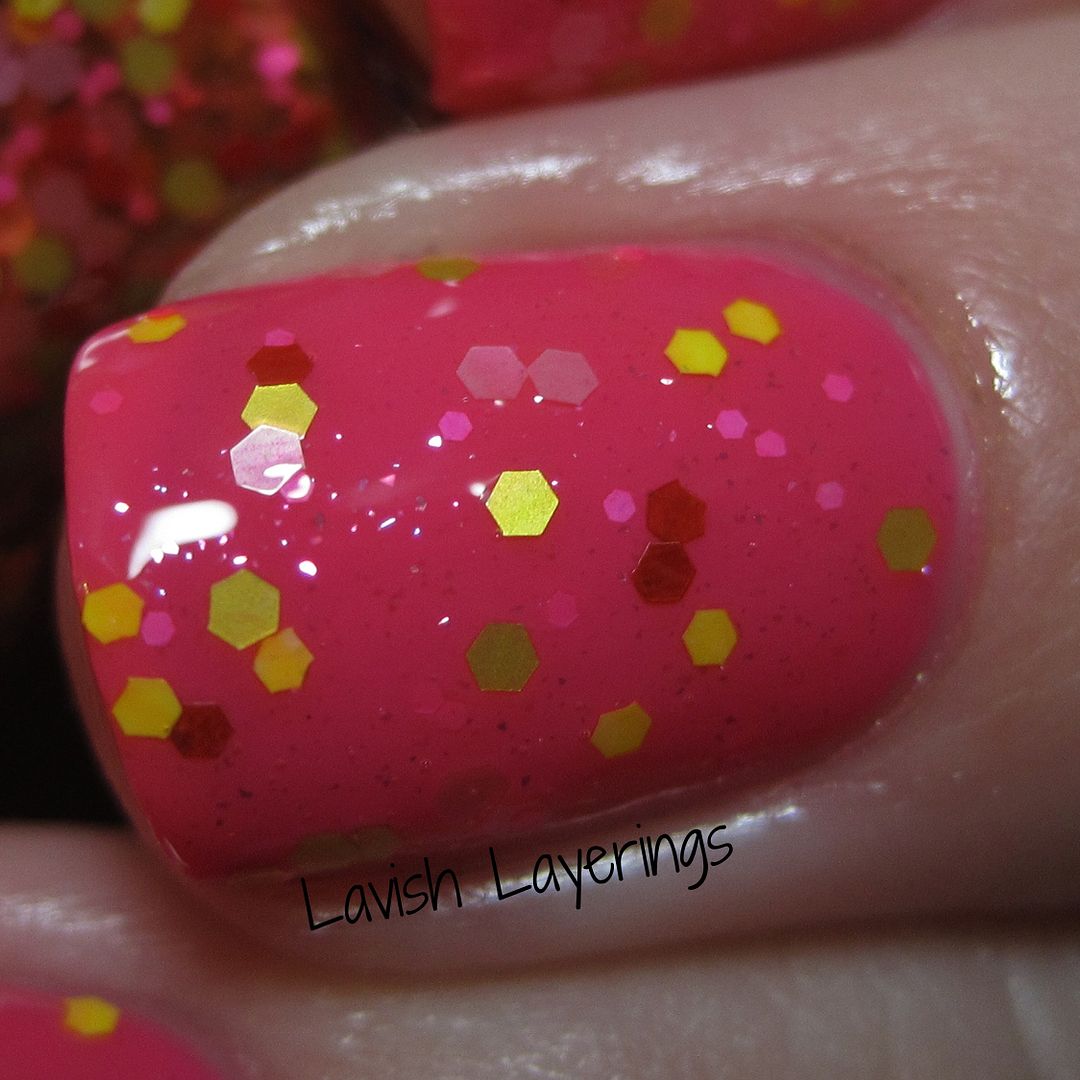 Daphne's Garden Party
is a clear-based glitter topper with a variety of pastel metallic glitters. This one is really glitter dense, so I would recommend wiping off your brush on one side if you are going to use it as a topper (which is how I prefer to wear it) so that you don't have too much glitter. It has very good glitter coverage in 1 coat over a base color (I used Zoya Tove as my base). This is SO different from the Disco Party, but is definitely a party itself and fits the garden theme perfectly.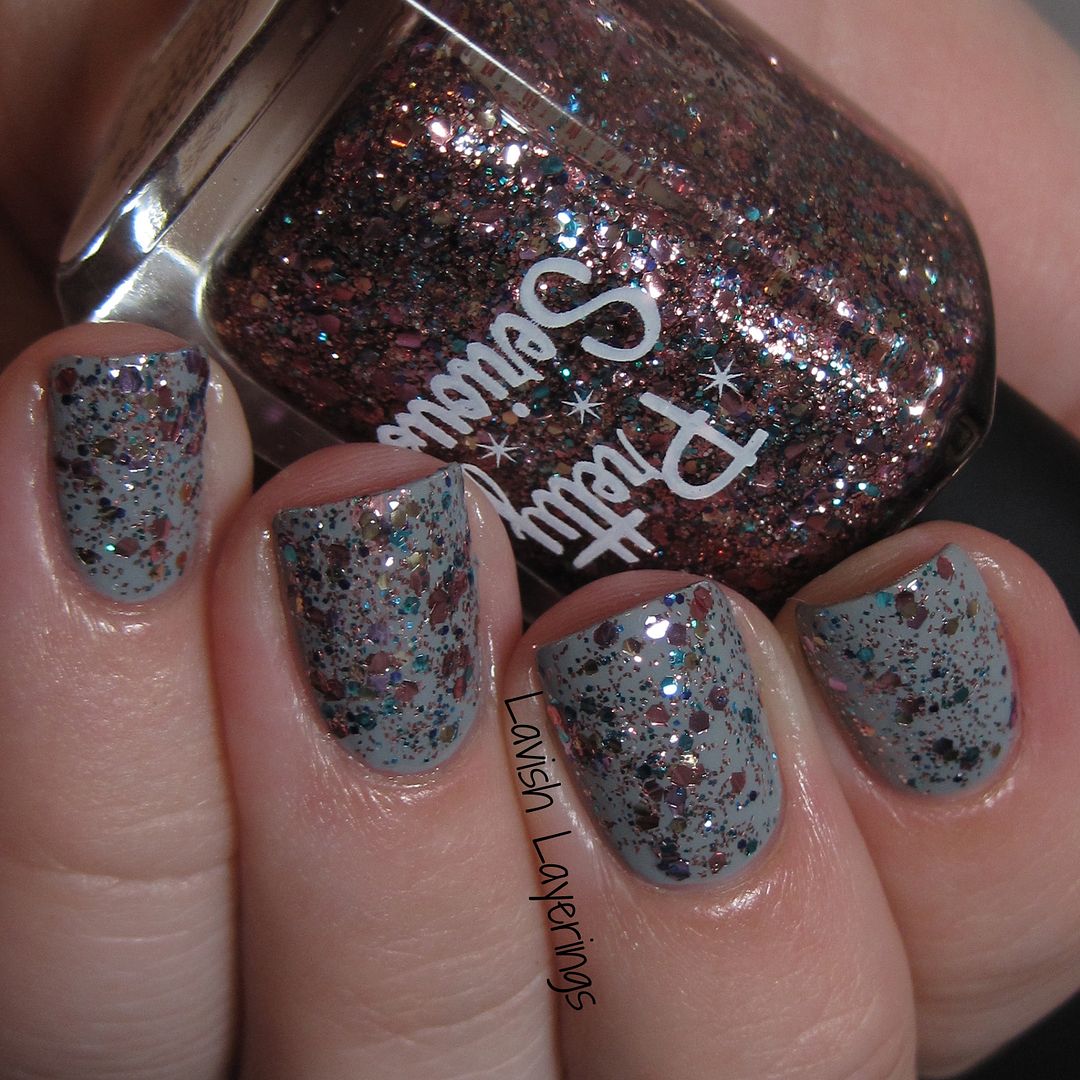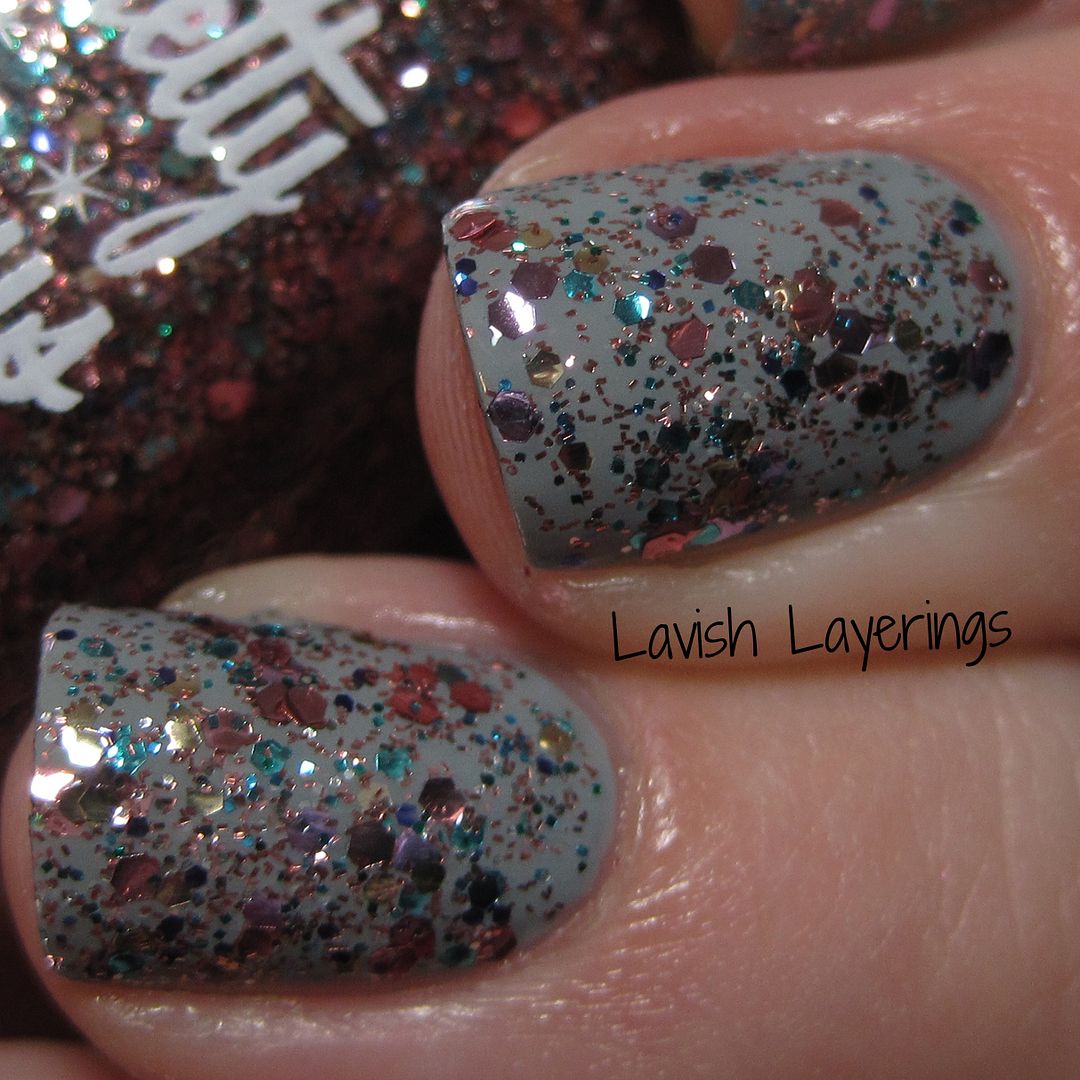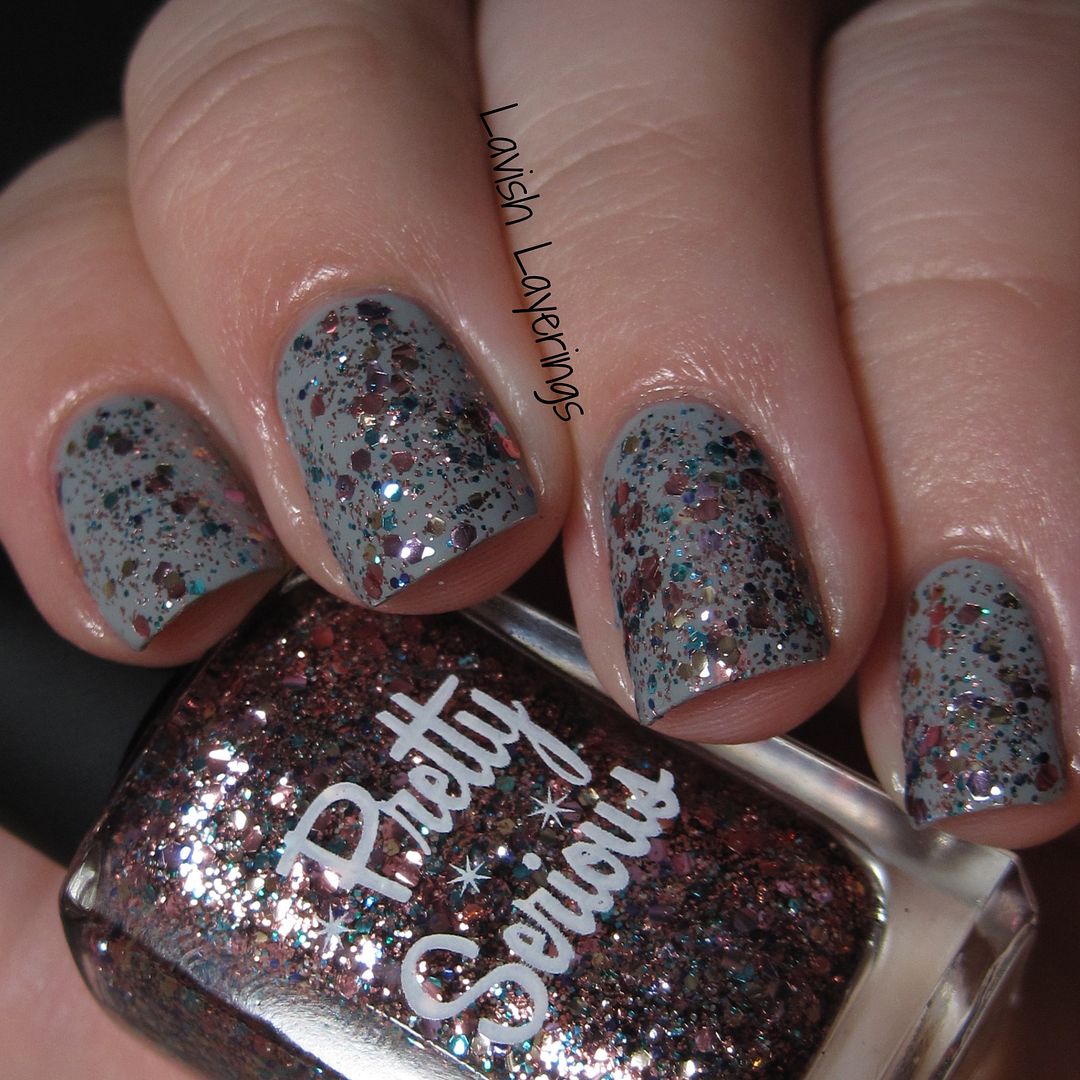 Along with the new Daphne's Party shades, Pretty Serious also had the fans vote to bring back 3 discontinued classic polishes, and Elliot, Morning Java, and Tux were the winners and are back in stock on the Pretty Serious website. Today I have Morning Java to share with you.
Morning Java
is a medium brown jelly filled with gold and coppery brown shimmer. Formula was super easy to work with and had excellent coverage in two coats. Morning Java is definitely not one that I would have picked out for myself, but I fell in love with it as soon as I put it on. It's so rich and I adore the depth of the sparkle. I can definitely see why this one got voted to come back!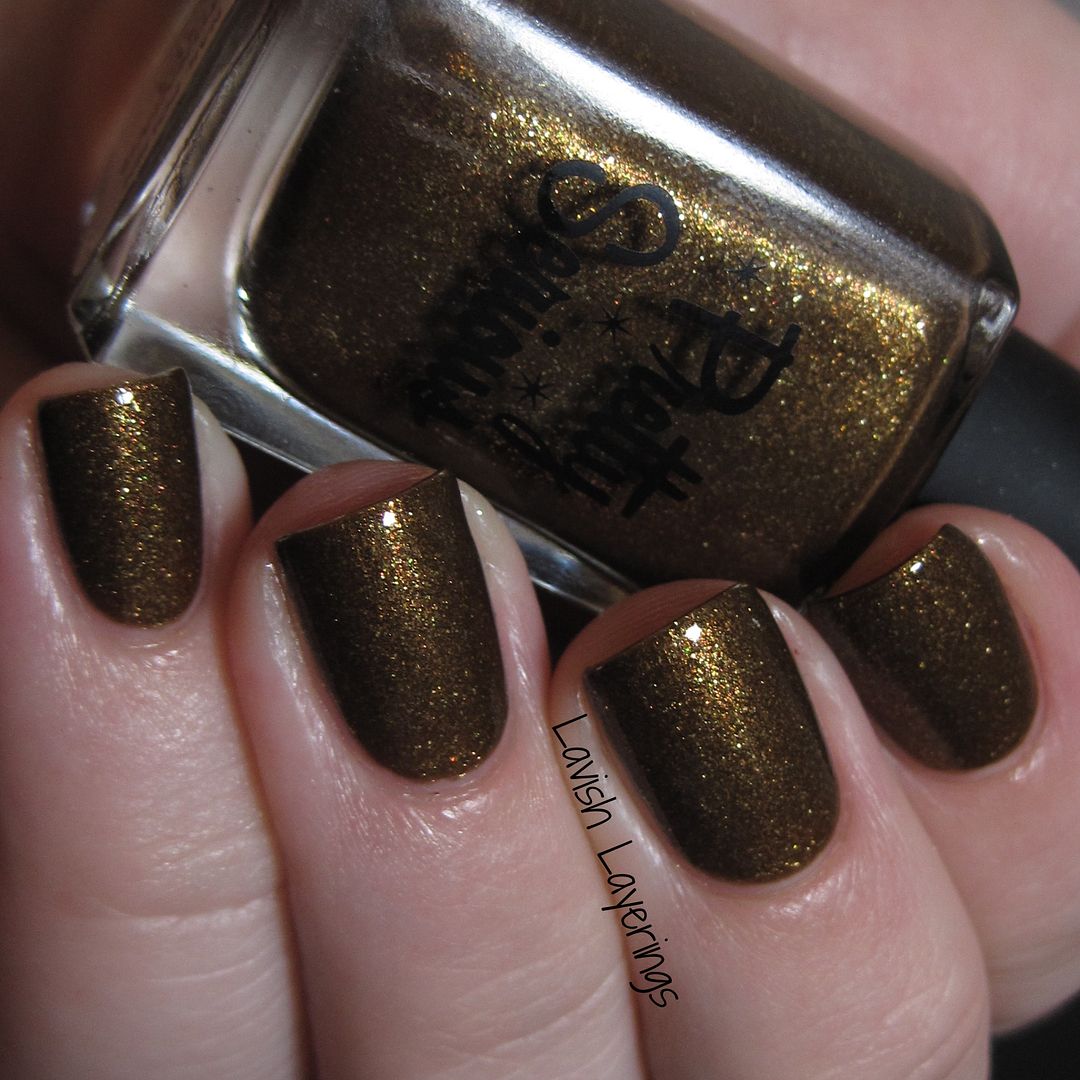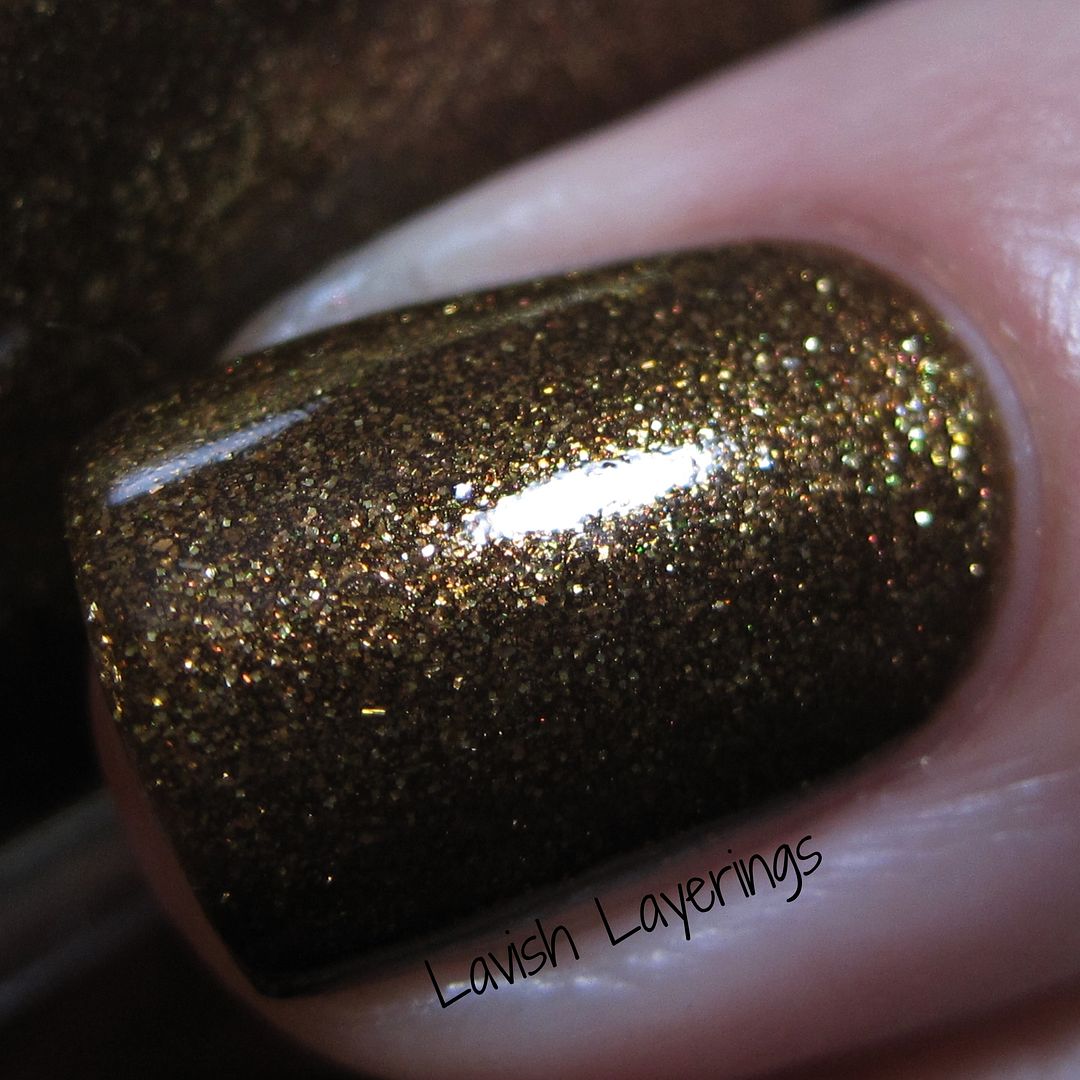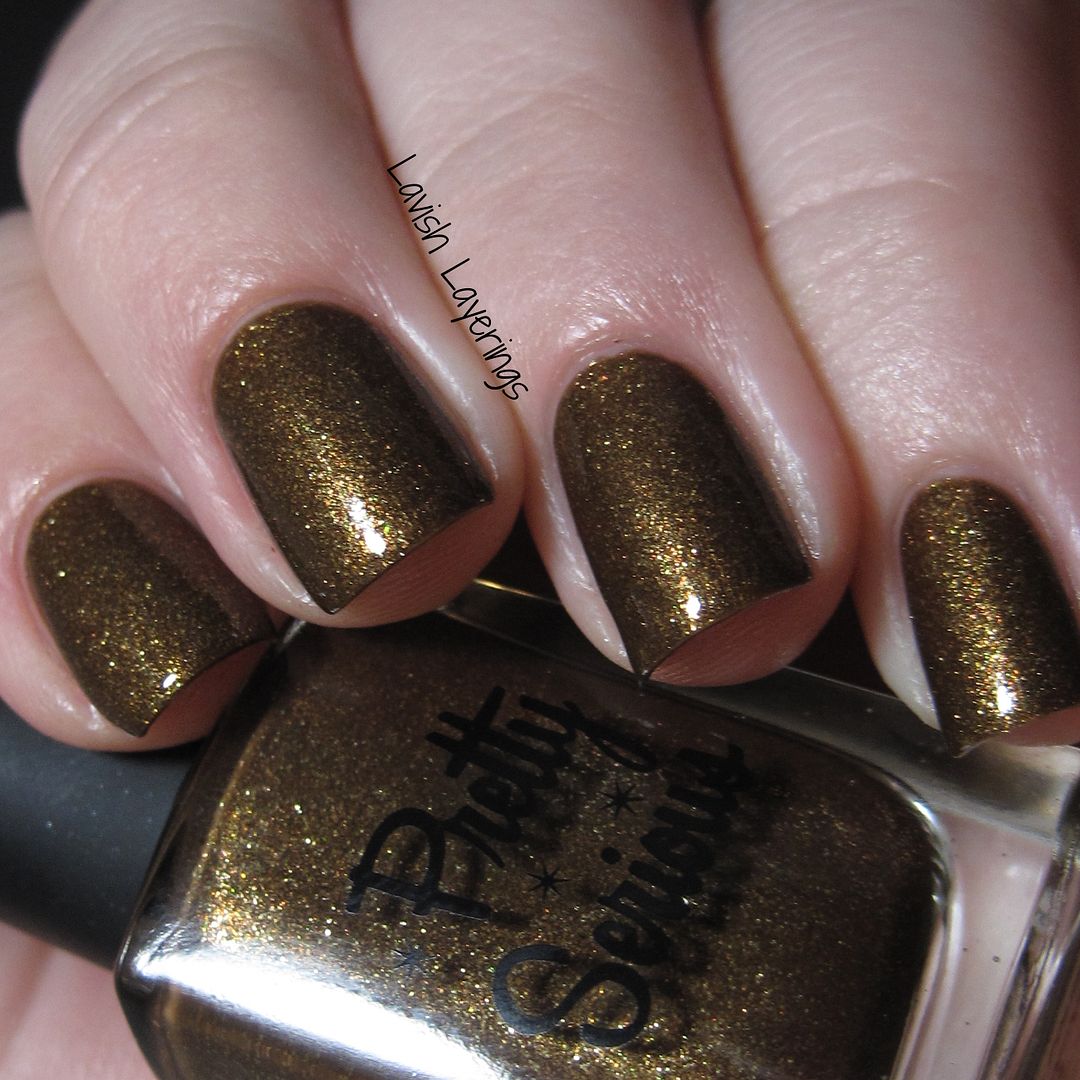 The entire
Daphne's Party Collection
and the
returning classic shades
are available from
Pretty Serious's shop
. Pretty Serious polishes are also stocked with
these other stockists
within Australia and internationally. Be sure to follow them on
Facebook
,
Instagram
, and
Twitter
and their
blog
for updates and swatches. Also a special thanks to Pretty Serious for their amazing promotional images. Thanks for looking everyone!