*Press Samples*
*Purchased by Me*
Hi everyone! It's time for another link-up from the ladies of
Paint All the Nails
and today we are presenting
Monochrome
manis! Now monochrome can mean doing all of any color family, but for our purposes this week we chose to stay to greyscale.
For my mani, I started off with a base of
Pahlish Very Good Advice
from last year's
Through Tulgey Wood Duo (June 2015)
. I used two images from
hehe plate 073
which is from their
Plaids and Florals Collection
. First I stamped on
Zoya Kelly
to create the subtle plaid background and then I stamped on the floral design using
Rica Blackout
. Finally, I finished off with
KBShimmer's brand new matte topcoat, Oh Matte
! I was so excited to try their new matte topcoat and it has quickly become my new favorite, edging out my old go-to which was OPI's matte topcoat. I just adored the subtlety of the double stamping in this design, which really served just to provide some additional depth and interest to the mani.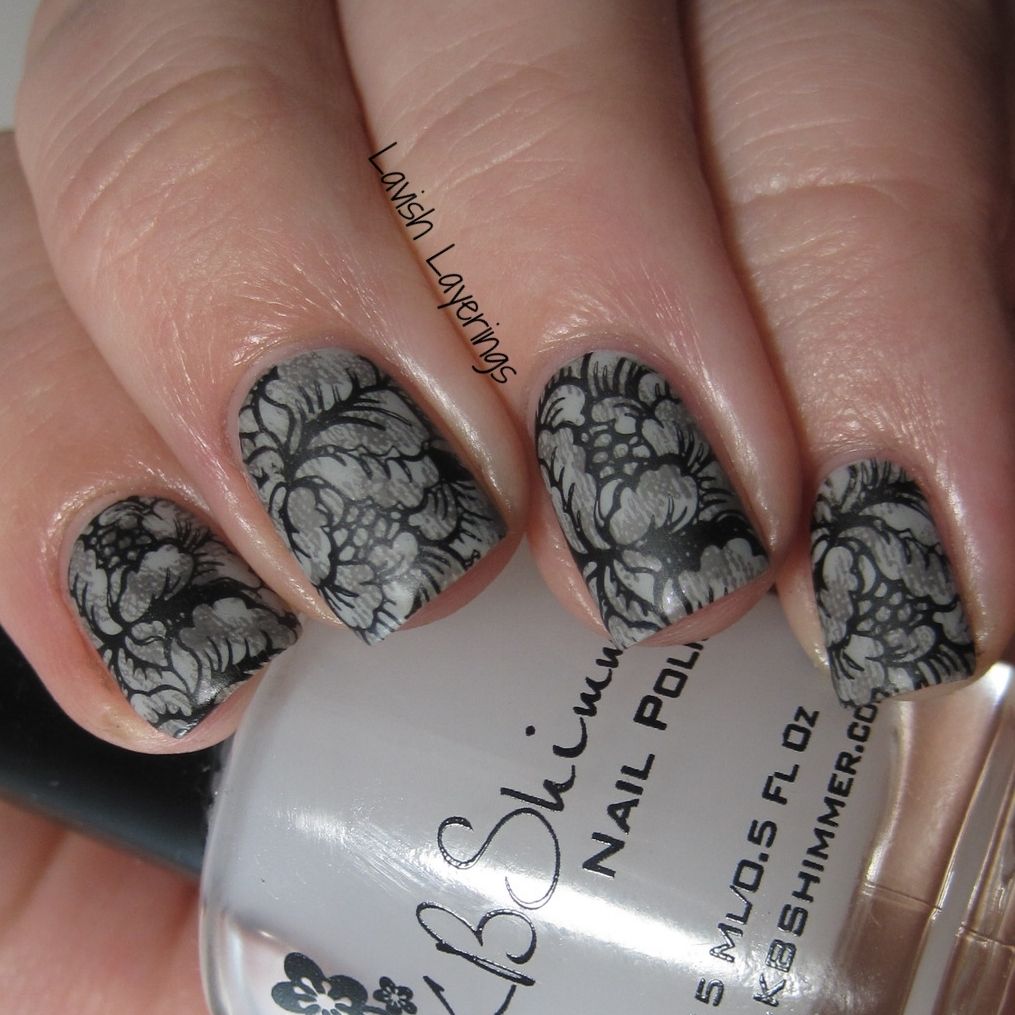 I will do a quick review of this gorgeous
hehe plate
for you. I thought the designs on this plate were so pretty and they stamped very crisply and cleanly. The only cons I have about this particular design was that the plaid design was a little rough, so I had to dab it with my cotton pad to clean it vs wiping because cotton fibers would get caught on it. This was not true of the floral design though (or of any of the other plates I've tried from hehe) so it must just be that particular pattern. It did not affect the stamping whatsoever though! Another small con I had was that for the plaid design, it was a little narrow for my widest nails (thumb, middle) so I ended up having just a bit of the flower on the edge of my nail. It was definitely not problematic for the design I did since I did the double stamping, but I could see it being a problem if you were doing all plaid nails.
I completely forgot to take a picture of the plate, so I borrowed the stock photo from their website so you could see the gorgeous designs! Be sure to shop for hehe plates from their
official website
. The owner Siqi and designer Haiyan are lovely and there are a lot of counterfeits for these plates around, so be sure to buy from the original artist. They are very reasonably priced and shipping is super reasonable so you should definitely give them a try!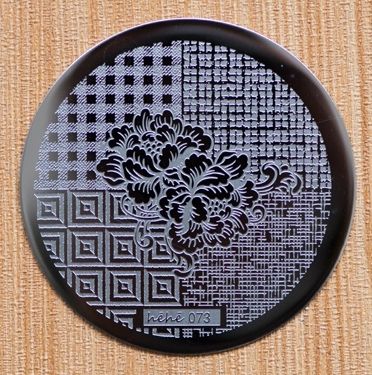 Be sure to check out what all of the other ladies did for their monochrome manis...I think this is one of our best link-ups yet!