*Purchased by Me*
Hi everyone! Today I have a beautiful Glam Polish to share with you from their recently released Hairspray Collection. I purchased 2 polishes from this collection and I was initially more excited about the other polish (Welcome to the 60's), but for some reason I gravitated towards wearing this one first. I reallly need to wear Welcome to the 60's soon because it is also amazing!
Run and Tell That has a charcoal linear holo base packed with silver holo, black, and white glitters. Formula was very glitter-packed, but it still applied pretty easily in 3 thin coats. This one is topcoat hungry, so I used 2 coats of a thicker topcoat to smooth it out. This sparkle of this polish is INSANE! If you like charcoal holos, this is certainly a unique twist on one and I highly recommend it!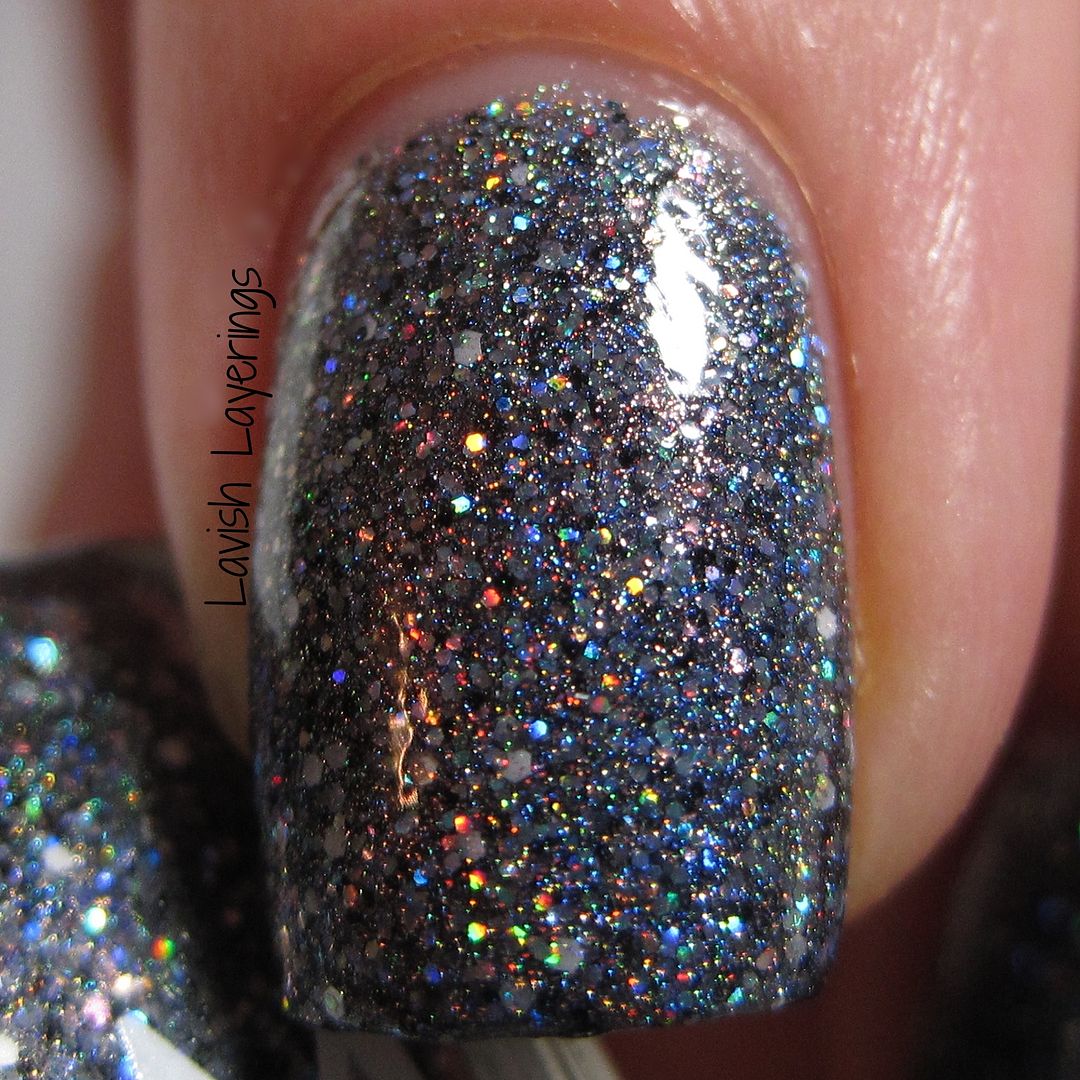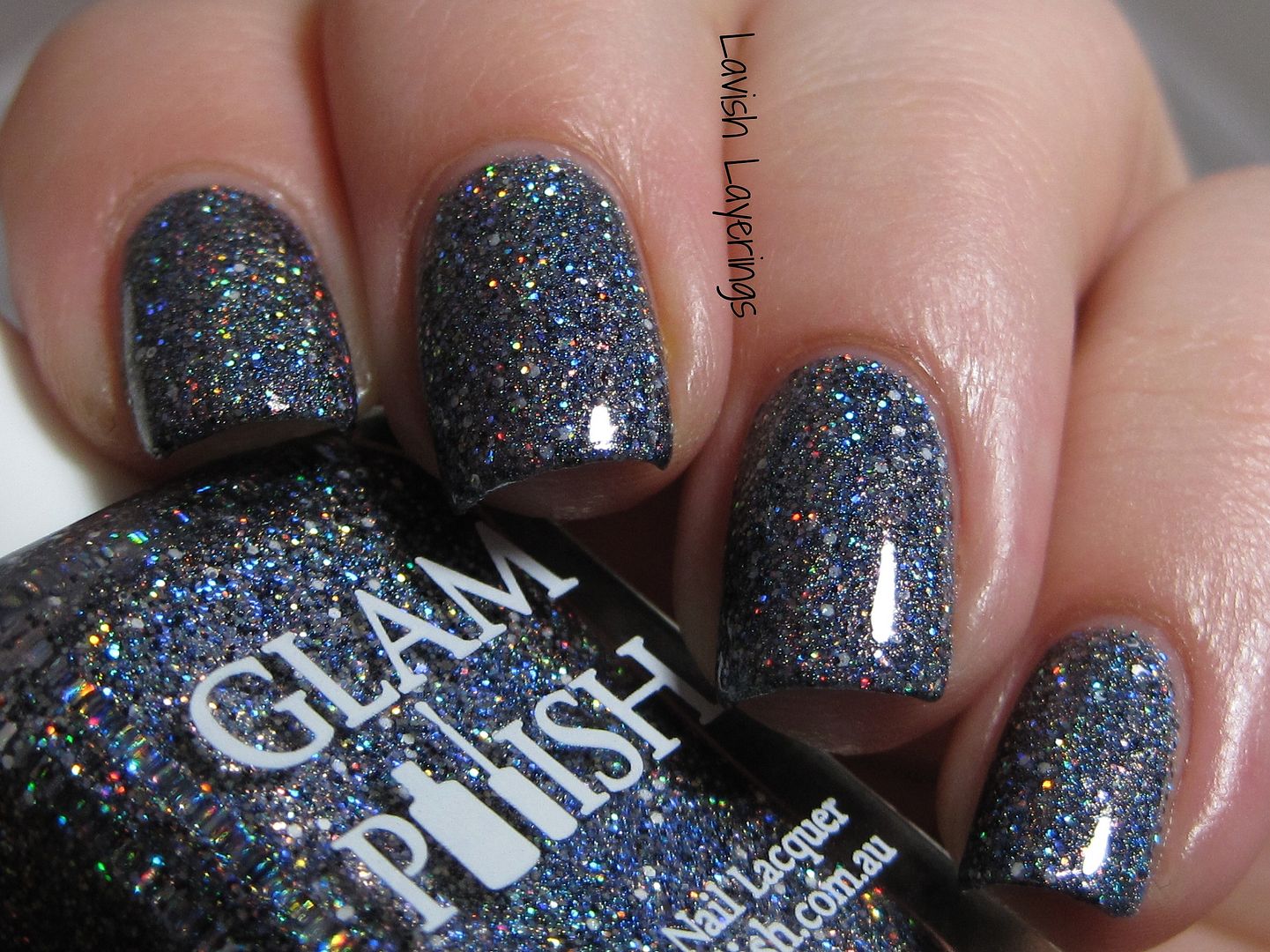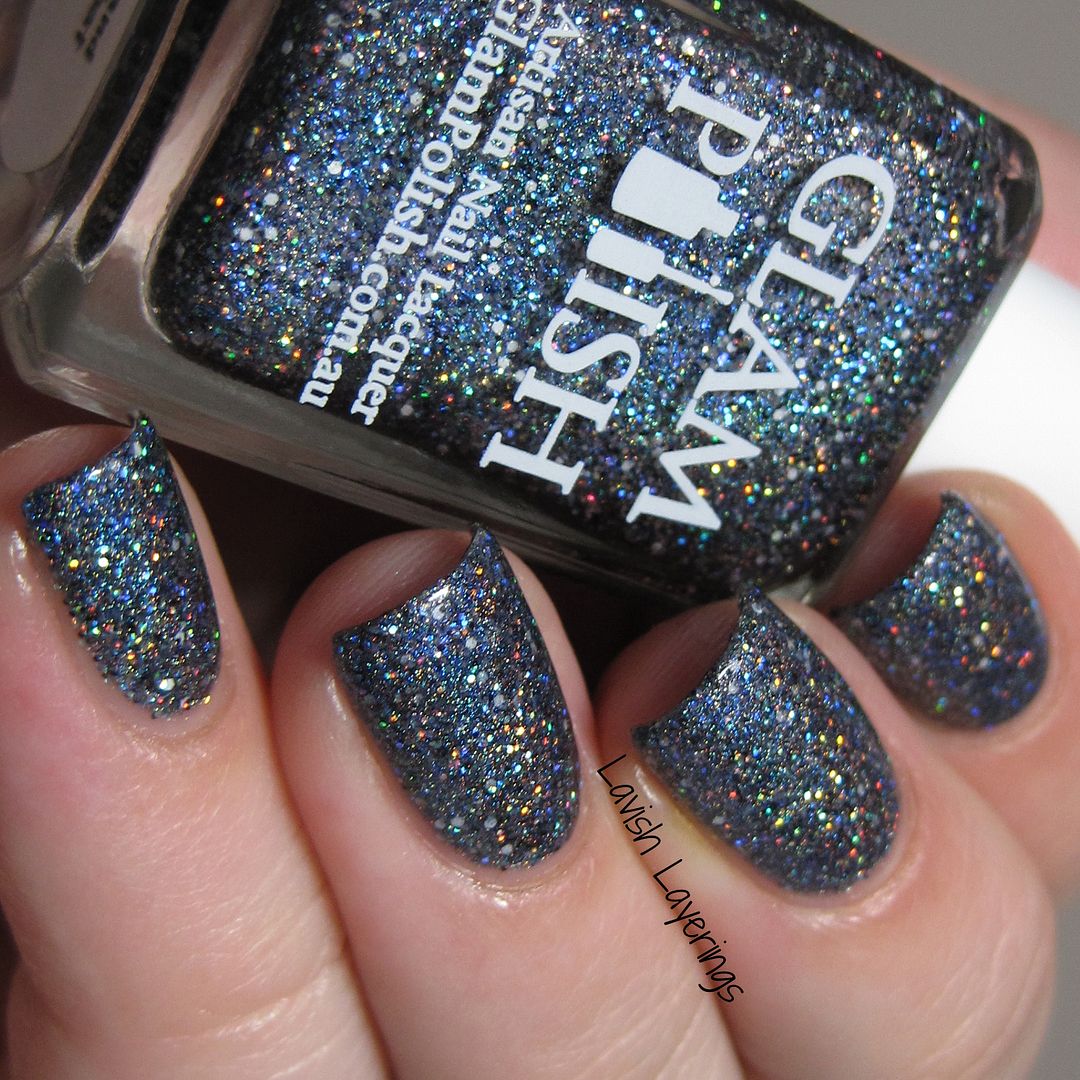 Glam Polish
is available from their
Big Cartel shop
(ships to Australia and the US only) as well as from these international
stockists
. Follow them on
Facebook
and
Instagram
for updates on new collections and restocks as well as to see lots of beautiful swatches! Thanks for looking everyone!